Rising UK artist Olivia-Fayne announces her debut exhibition, 'Permanent Reminders' this weekend.
Spanning over 2 days, the event will showcase some of her custom tattoo design work that she has created over the past 3 years. This exhibition will not only be a showcase of her detailed work and a chance to see her creations in real life but will also mark the first ever unveiling of Olivia-Fayne's designs in all manner of mediums. Bringing completely new designs to life in colour, on canvas, wood and on a variety of surfaces.
The exhibition will include light installations, floor art, wall hangings, furniture and lots more and takes place @ Hoxton Arches in London on Friday 4th August – Saturday 5th August.
Dr Martens Collaboration
Olivia recently ran a pop-up design day at the Dr Marten's flagship store in Camden where she created one off designs for customers that had bought their doc's in store that day.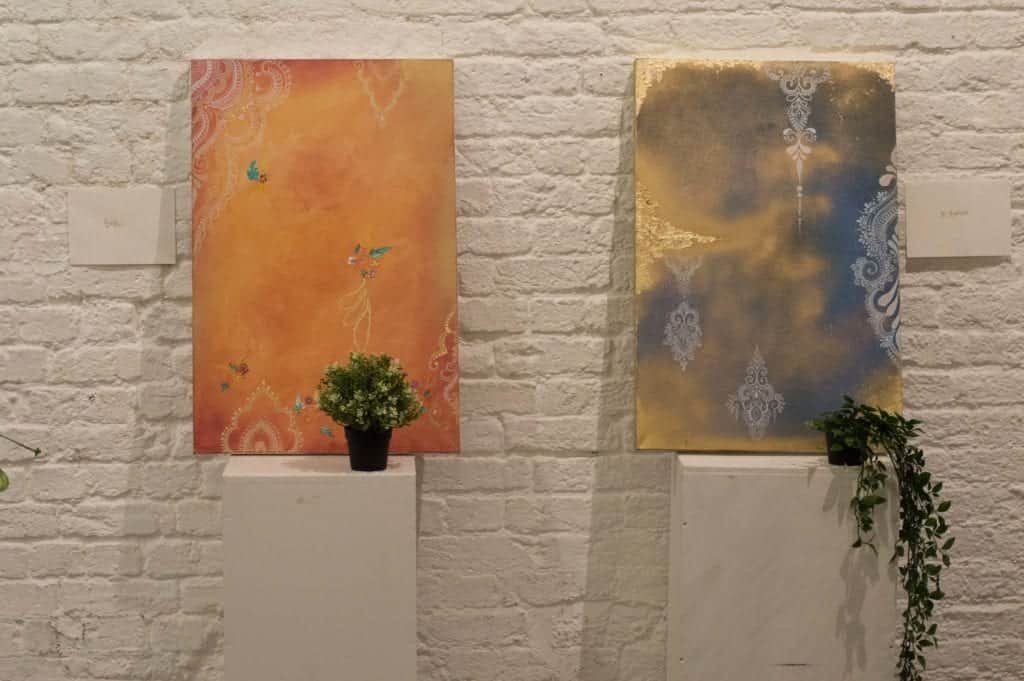 East London real ale brewers Deviant & Dandy will be looking after the bar while Danish Gin connoisseurs Kongsgaard Raw Gin will be providing gin cocktails. New Finsbury cafe Salt The Radish will be serving classic Middle Eastern and Mediterranean canapés. Dishes include flatbreads with za'atar and preserved lemon, chorizo and roasted vegetable skewers and squash feta and chilli crostini.
Exhibition Details
Opening Hours: 
*Thursday 3rd August – 19:00 – 21:00hrs
(Media Invite Only – Not for public release)

4th – 5th August

Friday – 12:00 – 21:00 hrs

Saturday – 12:00 – 00:00hrs

Location:

Hoxton Arches – 402 Cremer St, London E2 8HD
Photo credit:

Insta – @isobelsaundersphoto
People say write about what you know. So I did. I founded Broke Girl in the City – a smart girl's guide to leading a fabulous lifestyle on a budget! A career spanning entertainment, bars & nightclubs (and frequenting them), film, music and TV, there isn't much I don't know about how to have fun in the city when completely broke.