Strictly and The X Factor in 'fix' row
Anastasia pulled out of the Strictly dance-off due to an injury (a tear in her mastectomy scars – ooooo painful!). She deserves all of our respect going through with her performance this weekend. However this meant that our lovely Melvin was sent home packing, without even a chance to show off his moves again.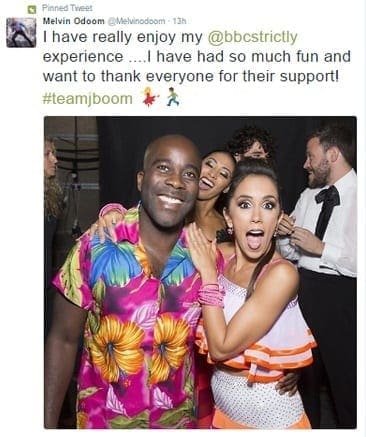 Bye, bye Melvin
The KISS FM host took it with good grace, saying how much he had enjoyed the show and thanked everyone for his support.
We are going to miss you Melvin!
Strictly accused of fixing the show
Viewers of Strictly Come Dancing went straight onto twitter complaining the decision wasn't fair…and that the show must be 'fixed'.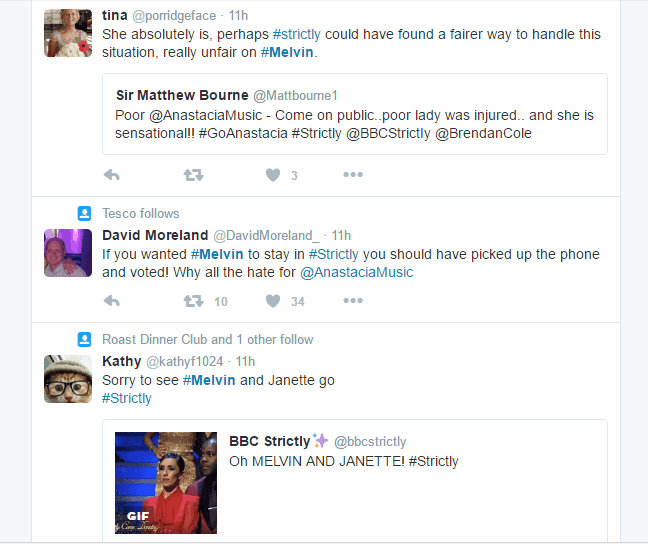 Honey G goes through to X Factor finals!
Strictly wasn't the only show under fire this weekend for being 'fixed'!
Honey G got Twitter all in a tizz last night; well more so than usual.  With Sharon not putting her through in the 6-chair challenge, we didn't think Honey G stood a chance. We were wrong.  Despite Sharon saying she was a big risk to put through, she confirmed her place in The X Factor finals.
i think that I will remember honey g for the rest of my life – robbie williams
Honey G sang her rendition of Gangstas Paradise by Coolio, which although wasn't her strongest performance to date, got her through to the finals this week.
The backlash awash on Twitter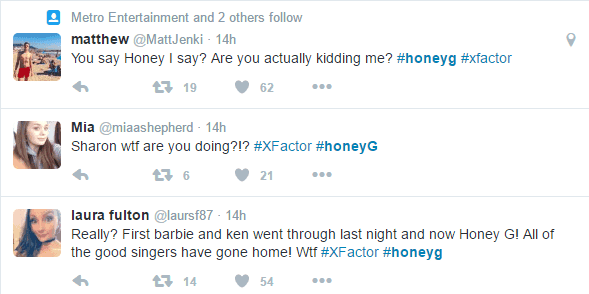 Honey G fans support her all the way
With others declaring their support for the controversial rap artist.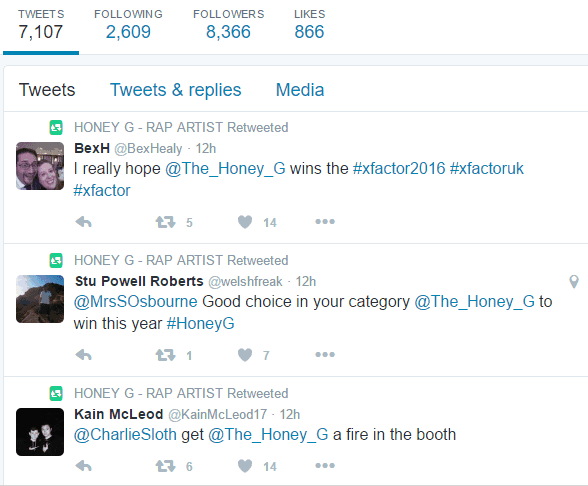 Will viewers boycott The X Factor?
Some-one will be happy that she is going through to The X Factor finals! It's a win-win for Simon Cowell….that's provided people don't boycott the show this weekend. We doubt it. We all want to know who wins!