100 years ago today, at the eleventh hour of the eleventh day of the eleventh month, the First World War, finally ended. Millions of people from all over the world sacrificed their lives in what became described as The Great War.
World leaders will all come together in Paris to commemorate International Armistice Day, lead by French President Emmanuel Macron.
In London, the Royal Family will attend a wreath-laying ceremony today this Sunday at the Cenotaph in central London.
The royal family, UK Prime Minister Theresa May and German President Frank-Walter Steinmeier will also attend a national service of remembrance at Westminster Abbey.
"We remember the heroes who lost their lives in the horror of the trenches. As the sun sets on one hundred years of remembrance, we will never forget their sacrifice." (May)
Guide to Armistice Day:
From 6am:
Film-writer Danny Boyle inspired the etching of portraits of WW1 soldiers in the sand at beaches around Britain this morning, such as war poet Wilfred Owen in Folkestone. Bagpipers played Battle's O'er around the UK and other commonwealth countries this morning to mark the beginning of 100 years since the Armistice. Poet Laureate Carol Ann Duffy wrote "wound in Time" which will be read aloud on the beaches on Armistice Day today.
10am:
The Olympic Park in Stratford will fall silent for a service at the Shrouds of the Somme memorial. Newcastle will start their Remembrance Sunday parade.
10:30am
Remembrance parades will begin in other cities around the UK, such as Manchester, Leeds, Birmingham and Edinburgh.
11am: 
National 2mins silence led by the Royal Family at the Cenotaph in Whitehall, London. Prince Charles is to represent the Royal Family and lay the wreath on behalf of the Queen. William and Harry lay wreaths too.
12:30:
The People's Procession will walk past the Cenotaph after leaving from Green Park. 10,000 participate in The Nation's Thank You procession, whose relatives served in World War One, who will place wreaths at the national war memorial. Bells will ring out all over the country to mark the end of conflict as they did back in 1918.
5pm:
Beefeaters at the Tower of London will lead the Last Flames Ceremony. Please note that it will be very crowded so plan your journey before you go. The installation, named Beyond the Deepening Shadow, contains 10,000 flames lit by hand in the moat. Thousands have flocked to see the nightly ceremonies with tonight being the last night.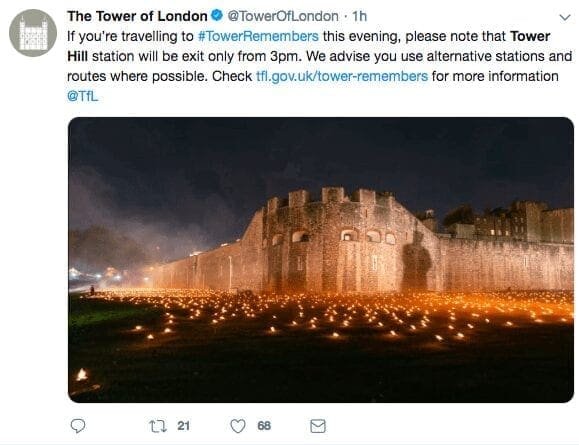 6pm:
The Royal Family will attend the National Service at Westminster Abbey.
7pm:
1,300 Beacons of Light will be lit across the UK and bell criers will perform "a cry of peace."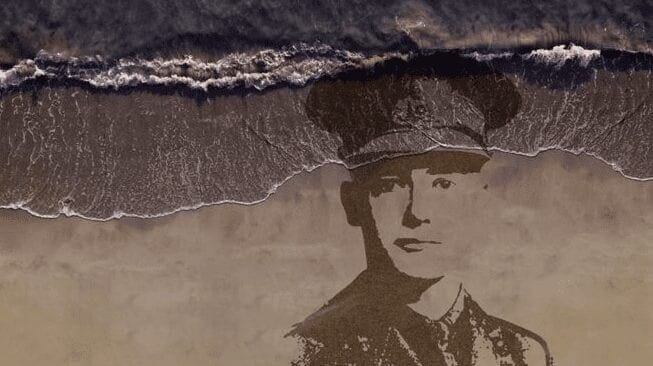 Dulce et Decorum Est, by Wilfred Owen
Bent double, like old beggars under sacks,
Knock-kneed, coughing like hags, we cursed through sludge,
Till on the haunting flares we turned our backs
And towards our distant rest began to trudge.
Men marched asleep. Many had lost their boots
But limped on, blood-shod. All went lame; all blind;
Drunk with fatigue; deaf even to the hoots
Of tired, outstripped Five-Nines that dropped behind.
Gas! GAS! Quick, boys! – An ecstasy of fumbling,
Fitting the clumsy helmets just in time;
But someone still was yelling out and stumbling
And flound'ring like a man in fire or lime …
Dim, through the misty panes and thick green light,
As under I green sea, I saw him drowning.
In all my dreams, before my helpless sight,
He plunges at me, guttering, choking, drowning.
If in some smothering dreams you too could pace
Behind the wagon that we flung him in,
And watch the white eyes writhing in his face,
His hanging face, like a devil's sick of sin;
If you could hear, at every jolt, the blood
Come gargling from the froth-corrupted lungs,
Obscene as cancer, bitter as the cud
Of vile, incurable sores on innocent tongues, —
My friend, you would not tell with such high zest
To children ardent for some desperate glory,
The old lie: Dulce et decorum est Pro patria mori.
#WeWillRememberThem
I think it's incredibly important that we never forget what has happened in history. Lessons should be learned and never forgotten. I went to visit my Grandmother this weekend, who said that people fought the Great War, which was supposed to be the war that ended all wars. So many people gave up their lives – from all over the world – and today we commemorate those who bravely fought for a peaceful new world.
World War One:
World War One started in 1914 when Austro-Hungarian Emperor Franz Ferdinand was assassinated while visiting Sarajevo. Austria-Hungary together with Germany, declared war on Serbia. During the war, Germany, Austria-Hungary, Bulgaria and the Ottoman Empire (the Central Powers) fought against Great Britain, France, Russia, Italy, Romania, Japan and the United States (the Allied Powers).
Four year laters, with millions of people losing their lives, in November 1918, the war was over. King George V held the first Armistice Day in Buckingham Palace in 1919 and a 2mins silence was introduced to remember those who had lost their lives in the war. Each year on Remembrance Sunday, a 2mins silence takes place at the Cenotaph in London.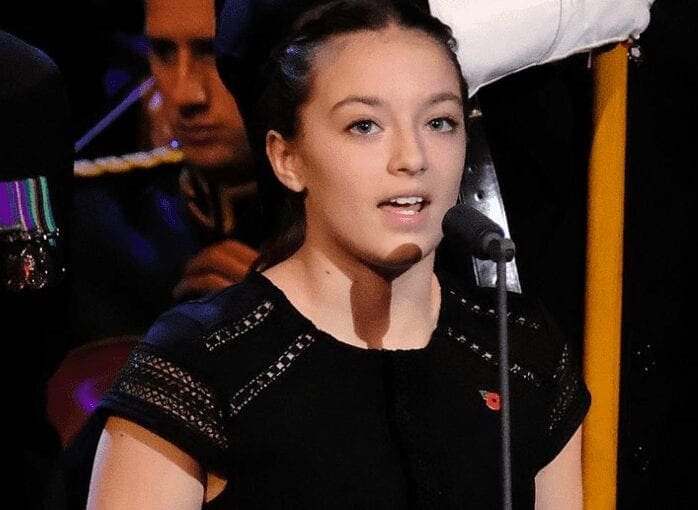 Thank You, by Lucy Attrill, 14
You grew up too fast,
Age twelve you were dumped in a factory,
When you should have been in class.
You missed out on education,
For the good of our world today,
Instead, you had to make weapons,
That's a debt we can't repay.
Thank you.
You left your life behind,
Your wife, your children, everything,
But your luck was not so kind.
If you hadn't given your life in France,
If you hadn't stepped on that train,
Your boys might have had a father,
But our world might not be the same.
So, to everyone whose life was lost,
Or ruined, or halted or messed,
You all deserve more thanks than you got,
You all deserve the best.
Thank you