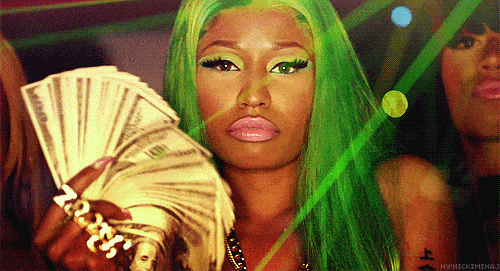 How to make money…
One of the most important things for us broke girls in the city, is how to make money. We talk about how we must budget for things and somehow save, but the key focus in our lives should really be on how we can make more money. We are also on the lookout for people who would love to contribute to this section. We will look at how to make money from:
Ways in which you can make money include:
your career 
your passions
job in the city
side hustle 
Career
Many of us are focussed on our careers, whatever they may be. Whether you are an intern, on the first rung of the ladder or looking for your next promotion, we will offer tips on how to make more money throughout your career.
Passions
Have you ever thought of making money through your passions? Perhaps you just don't have the confidence or lack the know-how. We will pass on tips from Industry professionals who can teach you how to make money from your passion.
Need a job in London? It's an expensive city to work and live in the city, so we can help you find where to look. Depending on what sort of job you are after, there are a number of recruiters and apps you can download to make the hunt easier!
Side Hustle
Even if you have a full-time career or job, many of us are looking to a side hustle whether to gain a bit of extra money or feel more satisfied in our lives. We intend to find out how we can make some extra money and will share this all with you.
Get in touch
Please get in touch if you would like to share an idea or contribute to our blog! You can send an email to contact@brokegirlinthecity.com