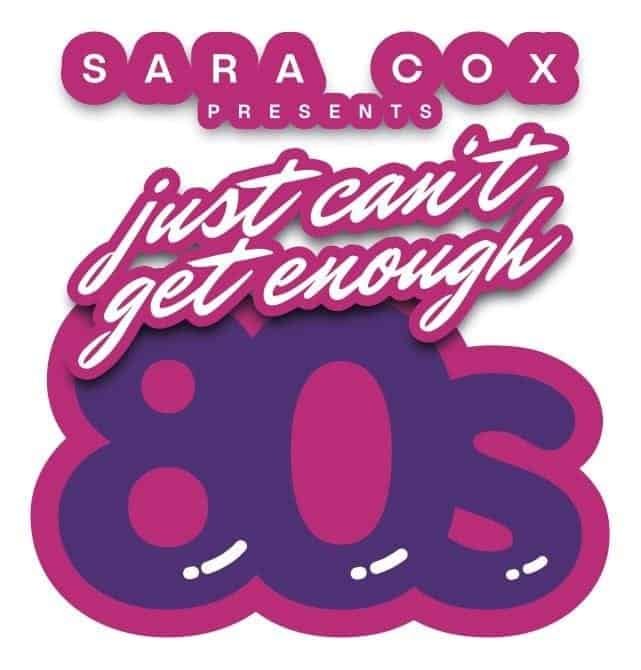 Special Acts: Sinitta & T'Pau with Carol Decker
DJ and broadcaster Sara Cox will host the ultimate 80s party, 'Just Can't Get Enough 80s', at London's famous KOKO in Camden. In partnership with award-winning club night, Guilty Pleasures, featuring special guest appearances from some of Sara's superstar 80s friends.
Chart-topping T'Pau featuring Carol Decker was the first confirmed act announced last week. Followed shortly after by the news that the sensational Sinitta will also be joining the party!
From Bowie to Belinda, Wham to Whitney, Kylie to Kate Bush, Erasure to Elton and Tiffany to T-Pau. Leave your baggage in the cloakroom and get ready to worship at the altar of mind-blowing 80s awesome party banger. The greatest pop night the world has ever seen.
With giant Rubik Cubes littering the club and dancers on roller-skates, this is an all 80's bonanza and will have a special celebration of the music of Prince, to include the release of hundreds of purple balloons onto the revellers.
Sara, who presents a weekly show 'Sounds of the 80s' on BBC Radio 2, plays the best 80's tracks and brings the biggest 80's artists to the airwaves each week. The show has generated a loyal and passionate fan base and is the inspiration for Sara's debut club night.
Sara Cox says "I can't wait to throw a massive 80s party, playing all the best tunes from THE best decade of music.  It's going to be a huge shindig – expect amazing music, live performances from my fave 80s pop stars, inflatable Rubik's cubes, sing-a-longs to the biggest tunes from Whitney to Wet Wet Wet and Madonna to MJ.  I want people to gather together a gang of their most fun friends and dress up as the ultimate 80s crew for an unforgettable night of dancing and daftness.
We'll truly prove (to misquote Cyndi Lauper) that "girls (& boys) just wanna have fun!"
Sara Cox Presents Just Can't Get Enough 80s tickets are on sale now from www.JustCantGetEnough80s.com.
Tickets:
Saturday 30th September
Venue: KOKO, Camden
Tickets are priced from £12.50
Doors open 9pm
Curfew 3am
Sara Cox:
Sara Cox presented the BBC Radio 1 breakfast show for over four years with an audience of over 8 million. In 2013 she moved to BBC Radio 2 where she presents 'Sound of the 80s' every Friday night as well as being regular dep for Chris Evans Breakfast Show. Sara's television career began with The Girlie Show in 1996 and since then she has fronted TV shows for ITV, Channel 4 and BBC. She currently presents The Great British Pottery Thowdown on BBC2 and is currently filming BBC 2's new flagship dating programme 'Love in the Countryside' which airs early 2018.
In March this year, Sara Cox raised £1.2 million pounds in her 80s Danceathon for Comic Relief, which saw Sara dancing to 80s tunes for 24 hours, with special guest appearances from loads of her 80s friends including Spandau Ballet, Carole Decker and Nik Kershaw.