World Smile Day(R) according to Wikipedia is the masterpiece of Harvey Ball who invented the smiley face back in 1963. When he died the World Smile Foundation was set up in commemoration of his name. Their ethos is 'to change the world, one smile at a time.'
I am a massive advocate of smiling. How many times has a smile transformed someone else's day?  It also makes you feel better too! The world is such a much better place when you smile.
don't forget to smile!
World Smile Day falls on a Friday. What's not to smile about! It's time to celebrate and have fun…
People always tell you not to smile at people on the tube.  I do it all the time.  I chat to people.  Let them on the tube before me.  When someone is having a bad day, a simple smile can help cheer them up.
Why not use your Friday to do an act of kindness. It doesn't need to cost money. Make tea for everyone in the office. Cook for your housemate or your other half.  Help someone on the tube. Ring someone you know hasn't been well.
we shall never know all the good that a simple smile can do – Mother teresa.
         You are always someone's reason to smile…
Hopefully, that should have made you smile, just thinking of this. It doesn't matter how bad things get sometimes, there are always people who love you and enjoy spending time with you.
Compliment someone
It's so easy to give someone a compliment, but we generally never do it.  I try to give other girls compliments where I can. If someone is wearing a great dress/coat/hat I will tell them. Whether I am in the office, on the tube or in a shop. Even saying thank you can be compliment enough for when people go out of their way to help you.
Smiling is an inexpensive way to improve your looks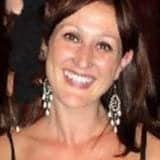 How many times have you looked back at photos of anyone smiling and thought they looked so much better.  No-one takes a selfie without smiling. Smile!
It costs nothing (which is always good when you are a broke girl).
Everyone looks so much better when they smile – Fallon

People say write about what you know. So I did. I founded Broke Girl in the City – a smart girl's guide to leading a fabulous lifestyle on a budget! A career spanning entertainment, bars & nightclubs (and frequenting them), film, music and TV, there isn't much I don't know about how to have fun in the city when completely broke.