Write for Broke Girl in the City
We are always on the look out for bloggers/writers who could contribute to Broke Girl in the City.
Whether you are interested in lifestyle, career, relationships, food/drink, money or just like talking about life in the city. There are so many interesting things going on in the city, it just means there is so much to talk and write about!
Please do get in touch if you would like to write for Broke Girl in the City.
Press/ Enquiries
Broke Girl in the City is completely PR friendly. Please feel free to send press releases to us which you feel would be a match to our audience. If you have a new product you would like us to review please message and we will do our best to work with you in an honest and transparent way.
I am keen to work with brand and companies to enrich Broke Girl in the City with offers or work together in ways which will offer others ways to lead a fabulous lifestyle with no money! Please get in touch if you have an offer/event which you think would be of interest. Or would like to work in collaboration with us.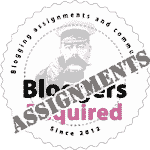 Advertising & Sponsorship
Our core audiences are female 18-44. For any sponsorship opportunities do get in touch!
+ Sponsored Posts
+ Guest Post Submissions
+ Product Placement
+ Competitions / Giveaways
+ Brand Ambassadorship
+ Social Media Promotion
If are interested in working with us then we would love to hear from you.
For all advertising opportunities, collaborations or to request a media kit, please email: [email protected]