Oxfordshire businessman Luke Dejahang returns to acting in Apple TV's 'Tehran' and announces the 2023 slate with his production company Rockwood Films
Following the successful release of BARDO (a short directed by BAFTA winner Michael Baig Clifford), British actor and producer Luke Dejahang is set to make his mark by joining the cast of 'Tehran' and with a varied slate of shorts and features through his own production company, Rockwood Films.
Luke grew up in South East London and, from childhood, was extremely focused and ambitious. This led to his being cast in a number of high-profile roles in the nineties and noughties that included film (BAD COMPANY, ASYLUM) and television ('London's Burning', 'Holby City'). Luke took time off to raise his family and set up the highly successful garden room and luxury gazebo company Crown Pavilions. Based in Oxfordshire, the company has designed for clients including royalty, celebrities, and even a local baker requiring a garden workshop.
However, the acting bug never left him, and he's now returned to filmmaking with renewed energy for his passion, British independent films. Since returning to the industry in 2021, he has completed three short films, is in pre-production on a fourth short and three features, and has just been cast in a major tv series, 'Tehran', shooting in Greece this spring for Apple TV.
Luke commented: 'In 2021, I decided to return to the industry as an actor; I really missed the art, the craft and my passion to act and tell stories that resonated with me. Wiser, older, certainly more experienced and perhaps a better actor as a result, I returned to work on independent films, tv drama and screen work that inspires me.'
BARDO, the first short from Rockwood Films, stars Luke as the eponymous hero
A factory worker and part-time nightclub bouncer who dreams of becoming a writer. From a script by BAFTA winner Geoff Thompson, the film won Best Short Film at the Dublin Film and Music Awards and the Birmingham Film Festival.
Other Rockwood projects include: BRUSHING OUT THE CURLS, the story of EDL member Tony and his daughter, Tara, who is enthusiastically following in his footsteps, unaware of Tony's true identity. Written and directed by Jason Wingard, BRUSHING OUT THE CURLS is currently being submitted to film festivals and developed into a feature.
Directed by Emmy nominee Richard Bazley and written by Neil Bason, CONFINES is a short starring Luke as a tormented man traversing life's journey burdened by the weight of the voices in his head and a world he struggles to understand.
'Having Luke as the lead in CONFINES completely pushed the boundaries of where the script could go. His utter dedication to the role, married to an undeniably huge screen presence, allowed me to take the story in wild, lyrical directions, confident that the words would sing. when Luke delivered them. And wow, did he deliver!' Neil Bason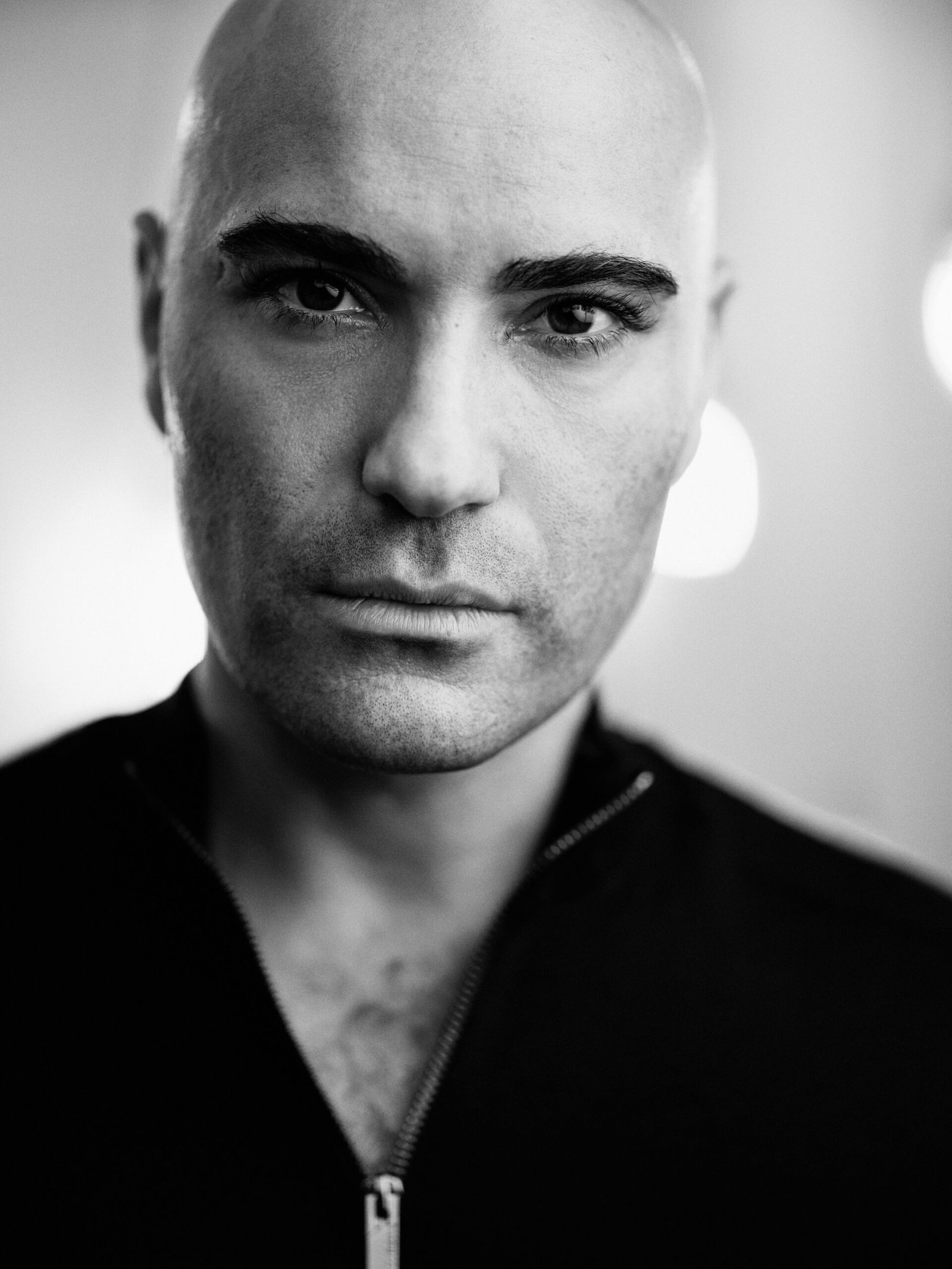 Interview with businessman and actor Luke Dejahang
You have just been cast in 'Tehran' – can you tell us more about it?
After returning to the industry following a break, I was thrilled to be cast in Tehran, as it's a huge show and playing a bodyguard is pretty cool too. I sent in a tape, and about 8 weeks later, they called up my agent and said they would like me to be in the show. It's a part that can certainly be developed further, so we will see! I just returned from filming in Greece, and the team was wonderful. We had real fun shooting. I'm due back soon and really looking forward to it.
How would you describe your work to someone?
Varied! I absolutely love the craft of acting, and I have a number of films, either in post-production or in development, and each role presents its own challenges and excitement. Then when I don't have my acting hat on, I am the CEO of a company called Crown Pavilions, where we manufacture luxury garden rooms, wooden gazebos, pool houses, gym rooms and outdoor entertaining spaces, so it's all pretty full on. I wouldn't have it any other way. I love being busy and creating. I'm passionate about acting and business; it's great to spend quality time with the family when I'm not doing that.
Can you tell us about your acting background and who influenced you?
Growing up in a pretty tough neighbourhood as a child and teenager in South East London. I guess was the main catalyst in leading me into the world of story-telling and an imaginary world where you could be whatever you wanted to be. A fireman, a superhero, a surgeon, a military commander, a bodyguard or a Pharoah! The possibilities are endless, and each role can be just as exciting and exhilarating as the next.
I studied at the Anna Sher theatre from a young age and worked closely for many years with students of the great masters of acting, ranging from Stella Adler to Lee Strasberg to Sanford Meisner. I was fortunate enough to gain plenty of screen experience from a young age so I could put my craft and studying into practice, which is the key to learning and growing as an actor. You have just to be doing it… and doing it.. practising and practising, like an athlete or a musician. These are just some of the wonderful actors who have inspired me over the years, but there are so many, too many, to list them all.
So here are just a few that really resonate with me. Actors that have left a real impression on me through their brilliance and mastery of craft … Marlon Brando, James Dean, Montgomery Clift, Robert Deniro, Meryl Streep, Susan Sarandon, Al Pacino, Mickey Rourke, Benecio Tel Torro, Sean Penn, Christopher Walken, Frances McDormand, Daniel Day-Lewis, Denzel Washington, Anthony Hopkins, Samuel L Jackson, and Brad Davis but there are so many more.
You're not only an actor but also a producer and an entrepreneur. How do you combine these roles?
I have an incredible support network through my family, my business partner and all my wonderful colleagues at Crown Pavilions, who support me and hold the fort when I work as an actor. I also figured that if I wanted to play more exciting roles that tested me as an actor, I would need to take back some control over the material and the process and producing is a great way to do that. My best roles, I feel, are still to come.
Since returning to the industry, I have worked on some fantastic material and worked with some brilliant creatives, whom I feel humbled and truly grateful to have been blessed to work with. I don't say that lightly. I feel lucky, grateful and humbled every day to be doing this. With three feature films at various development stages, I look forward to sharing those in due course. I hope people will enjoy these films when they are released.
You are based in Oxfordshire – what are your favourite things about the area?
The Red Kites, the nature, peacefulness and serenity. Being surrounded by fields and nature is food for the soul. I feel much happier when I am in the natural world, far more than when I am in the city. It quietens the mind.
What is your top tip for living your best life?
Be kind, compassionate, love, enjoy your life and accept that you will make mistakes, as we all have flaws. So be kind to yourself, as all you can do is strive to be the best version of yourself.
What are your plans and ambitions for the future?
To continue working on exciting film and screen projects, work with talented creatives who are passionate about the work and craft. And, of course, continue developing Crown Pavilions as there is still plenty to do there as well.