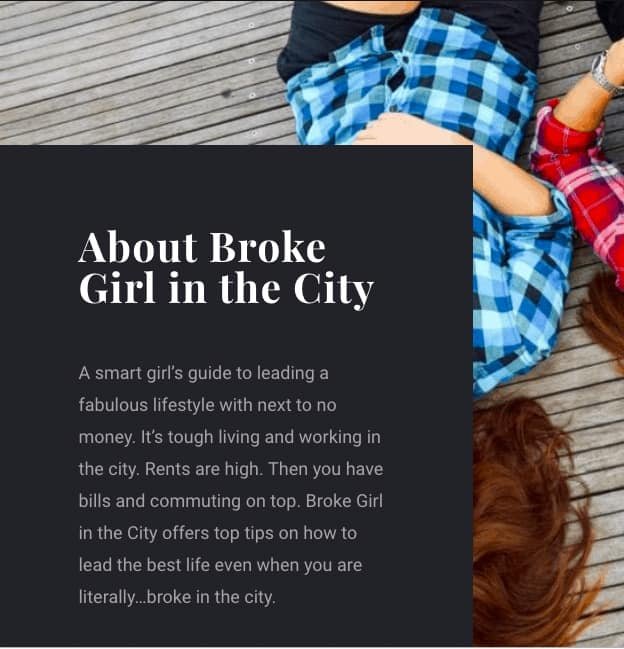 About Broke Girl in the City
It's tough living and working in the city. Rents are high. Then you have bills and commuting on top. Broke Girl in the City offers top tips on how to lead your best life even when on a budget. It is about thriving not just surviving in life.
Founder & Editor
Marie Ellis is the Founder & Editor of brokegirlinthecity.com. Having worked in hospitality and entertainment (bars/nightclubs), as well as film & TV, her social media accounts are littered with photos of her on the red carpet, film Premieres, & parties. She also has a penchant for cava. Having amassed a massive 35k worth of debt, which she has since paid off.
Broke Girl in the City offers budgeting and money tips, a guide to what's going on and an insight into life in the city.
Want to write for BGITC?
Writers and guest contributors are welcome. Whether you like writing about money, places to go and see on a budget or just about life in general. This blog is both fun and informative so if you have any little nuggets of info you would like to share, please do get in touch at contact@brokegirlinthecity.com
Broke Girl in the City features:
BBC Radio 5 Live Contributor
Discussing with Laura Whitmore on BBC Radio 5 Live giving top tips on money and fun things to do on the cheap!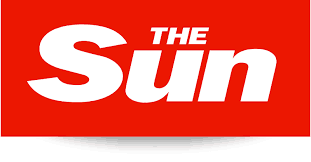 Mrs Crunch Website of the Week, The Sun
Broke Girl in the City featured as Website of the Week, offering my Top 3 Tips for saving money.
Marie Ellis of Broke Girl In The City is an expert when it comes to frugal socialising in London, but her tips can be applied in many other cities across the UK. A feature I wrote for The Female Money Doctor.
Chat with Andy and other UK Money Bloggers about How to Shop.
Joleisa ran a series of interviews interviewing money bloggers to find out about the money failures they had before they became money savvy. My interview.