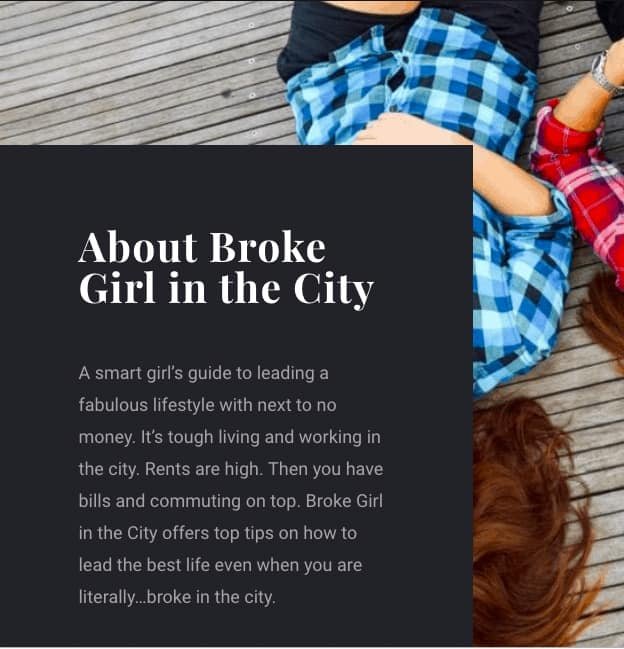 About Broke Girl in the City
It's tough living and working in the city. Rents are high. Then you have bills and commuting on top.
Broke Girl in the City offers top tips on how to lead your best life even when on a budget. Life is about thriving, not just surviving.
To find out about my personal story, click on the next page.