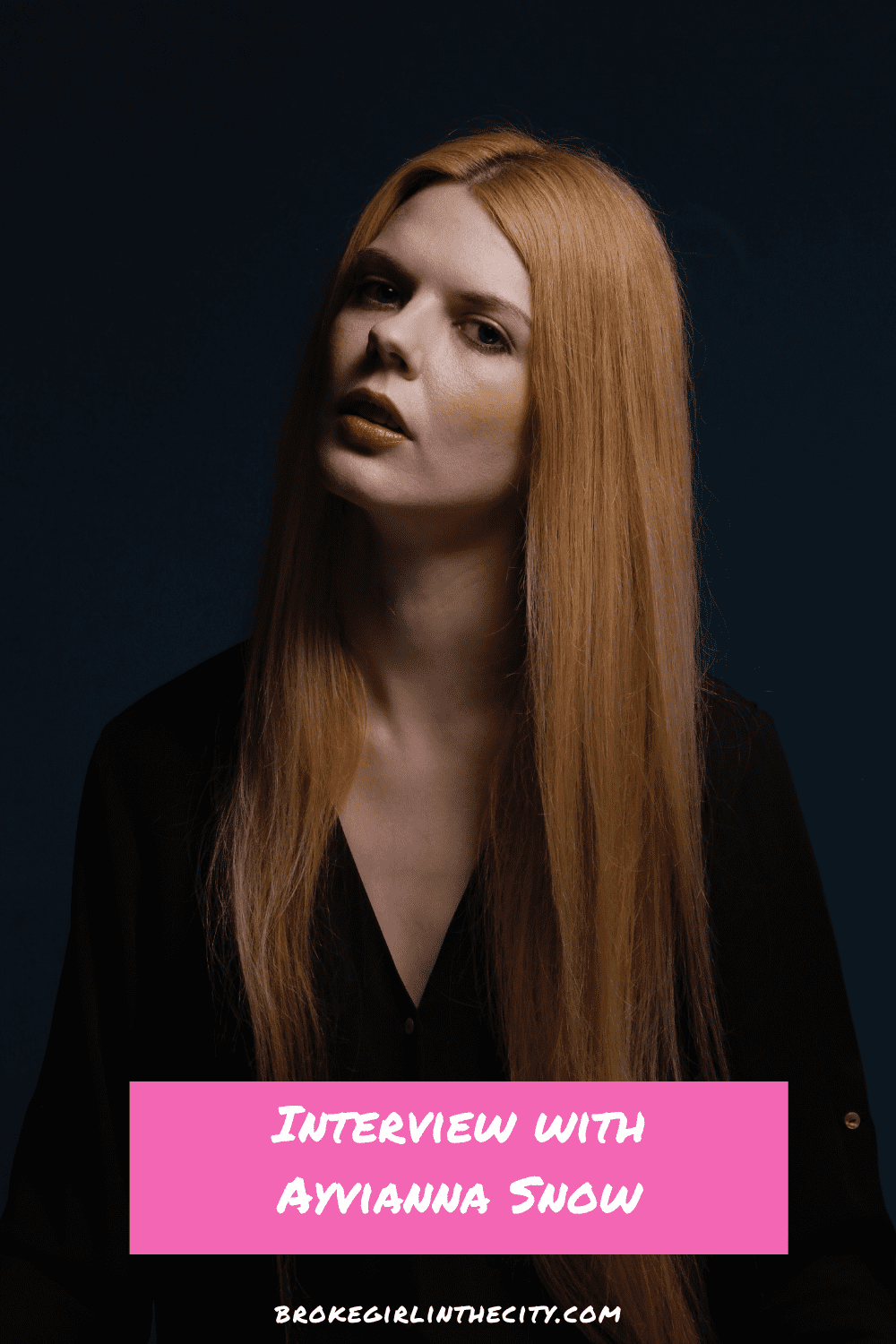 Actress Ayvianna Snow stars in new Horror Film 'Horror'
Multi-talented British actress Ayvianna Snow celebrates 2022 with a raft of new films, including 'Hollow', written by 'Dr Who' TV writer Keith Temple, and directed by Jonathan Zaurin.
Ayvianna Snow stars alongside Pat Garrett (Little Shop of Horrors), Ellie Jeffreys (Jack Falls), Pete Bird (The Snarling), Ben Manning (The Snarling) in the tale of a woman with early signs of Alzheimer's who has nightmares that a living Punch puppet has moved in with her and her family. As her loss of reality and symptoms worsen, she uncovers something sinister is observing her every move and preparing a darkness that leads her into a frenzied and terrifying confrontation.
'Hollow' will be screening at Romford Film Festival on 26th February, where Ayvianna will take part in an audience Q&A with the director.
Additional upcoming 2022 releases from Snow include 'L.O.L.A.', a sci-fi film about the relationship between two sisters, starring alongside Emma Appleton, the psychological horror 'The Good Wife', directed by Dean M. Drinkel and period drama 'The Final 45', featuring Snow as a French Resistance leader during the Second World War.
Following last year's theatrical run 'Barun Rai And The House on The Cliff' starring Snow as Polly; a newly-wed bride who meets a tragic end, is available to watch on Eros Now. Howard Ford's The Lockdown Hauntings featuring Ayvianna is also available to stream; a unique film that caused a buzz with critics and fans alike in 2021.
Ayvianna Snow's previous work includes the award-winning film* 'Black Lake' and the BIFA (British Independent Film Award) nominated 'White Colour Black'.
Outside of her acting roles, Ayvianna is a passionate campaigner, working with Equity to make it more accessible to indie filmmakers and supporting the ERA 50:50 campaign, which aims to have a 50/50 gender representation of men and women both on screen and in behind-the-scenes roles.
Watch this space for more news…
Black Lake won Best Cinematography award at the Women in Horror Film Festival
Please follow Ayvianna Snow:
Interview with Ayvianna
1. Hollow has just been released – can you tell us a little more about the film?
It's a horror about an older lady with the beginnings of dementia who has to deal with a supernatural home invasion! It's beautifully shot with a stunning central performance from Pat Garrett, and it won Best Film recently at Dead Northern.
2. What prompted you to get into acting?
I was a quiet and bookish child, and I loved reading Shakespeare. I used to enjoy performing Shakespeare as escapism from my very academically focused daily life. As I got older, I decided to try to pursue acting professionally. Ten years later, I'm still trying! It was a decision driven by the heart; nothing gives me the same joy acting does.
3. What has been the highlight of your career to date?
'Hollow' was a really good experience, as was 'The Final 45'. It's nice when the whole team comes together to create something, and you feel like a family with a common purpose.
4. What do you enjoy about working on films?
The great thing about film is that you have a record of the work you did. Theatre is very ephemeral; it lasts for a week or a month, and then it's gone forever. Also, the camera can get close enough to capture all your micro-reactions; small things that a theatre audience might miss, the camera will pick up.
5. What inspires you and who are your influences?
I am inspired by strong women, including women like Pat Garrett who plays the lead in 'Hollow' and Shenagh Govan who combines her performing career with leading the North London branch of Equity. They are the sort of women I aspire to be myself when I'm older; politically engaged, leading social change, and still making interesting work.
6. What advice would you give to your younger self?
Have faith, worry less about other people's opinions.
7. What is your favourite thing about London?
There is nowhere quite like London; I honestly think no other city on earth can compare. We are at the forefront of everything; filmmaking, television production, and theatre. We combine dynamic, bustling, modern living with our rich heritage; when I walk around Southwark I often think about how Charles Dickens walked these streets. I would never live anywhere else.

8. You campaign for ERA 50:50 for equal gender representation in film, both on-screen and in behind the scenes roles? With IDW2022 coming up? How important is this to you?
Campaigning for women's rights will always be important to me; this week to mark International Women's Day, Equity is releasing our Women's Toolkit which is a great list of resources to help all women working in the creative industries. We have such sharp, intelligent women in positions of power at Equity; women like Maureen Beattie and Lynda Rooke. I think having these smart women in charge can only be a good thing, and I hope the next generation of women won't stand for sexual harassment anymore.
9. What is one life tip that's changed your life?
Carry a pocket mirror!
10. What's next for you? What are you most excited about?
I am excited about the release of 'L.O.L.A.', directed by Andrew Legge, as I think that is going to be a fantastic film. It combines a zany, fast-moving plot about time travel with an emotional core; it centres on the love between two sisters, which is a love you rarely see celebrated on screen.I am also looking forward to the release of the period piece 'The Final 45' where I play a strong woman fighting the Nazis in wartime France. I am currently filming with Michael Fausti on his next project, and I am very much enjoying the process.