"Right Here" by Helena Debono
'Right Here' the debut album from up and coming jazz/soul artist Helena Debono is an eclectic mix of covers and original songs, including the two singles 'Little Life' and 'Right Here'. The album is an honest and vulnerable response to a life of a 20-something. Discussing themes of loneliness, heartbreak, acceptance and longing for independence, her lyrics are well and truly relatable to most of her generation. The songs are sugar-coated with beautiful harmonies and have a relaxed feel which makes you, at some points, forget the pain in the writing. However, it is her low, soulful voice that leaves the listener wanting to hear more.
Helena explains: "I wrote this album over the course of about 18 months. The songs were written by me and my guitarist and reflect on both my own and my friends' experiences. I also decided to cover 2 songs that I felt really fit with the vibe of the album lyrically."
Helena has been captivating audiences with her emotional renditions of jazz standards and her own original music since she was a teenager. Her natural, effortless vocals have already received acclaim amongst the UK Jazz scene and leave audiences wanting to hear more.
Classically trained and enjoying all genres of music, it was whilst attending the Arts Educational Schools in London that she discovered her love of jazz and songwriting. She has performed at many venues including Ronnie Scotts, Pizza Express Soho, Cheltenham Jazz Festival, Manchester Jazz Festival and many more.
Helena graduated with a BA (Hons) first-class degree in Jazz Music from Leeds College of Music. She has performed at many venues in Leeds including the Brudenell Social Club and Hifi.
Since returning to London, Helena became the female vocalist for The National Youth Jazz Orchestra (NYJO), during which time she was interviewed by Emma Smith for BBC Radio 3's "Jazz Now". In the Summer of 2019, Helena was thrilled to perform with 'The London Gay Big Band' at London Pride in Trafalgar Square. She has also performed with 'The Puppini Sisters'.
Interview with Helena Dobono
You have just released your debut album 'Right Here'. Can you tell us more about it?
I am so excited that the album is now out. Over the course of about 18 months, I wrote it with my best friend/co-writer/guitarist Nick Fitch. A lot of the songs are responses to not only my own situationships (my new fav word) but also my friends'. The songs were written to be listened to in order.

How would you describe your music to someone?
My music is Jazzy/Soul/Light pop. I would say it is definitely led by the lyrics and the melody, it's pretty easy listening and relaxing.

Can you tell us about your music background and who influenced you?
Growing up I was a massive Musical Theatre kid and would sing Annie at the top of my lungs. Through Musical Theatre I was introduced to the great American songbook and then started listening to Ella Fitzgerald, Sarah Vaughan and all the icons of Jazz. It was from there that I decided to pursue Jazz. I would say I am most inspired by Ella Fitzgerald, Amy Winehouse and Lianne La Havas.

What have you been focusing on during lockdown?
During Lockdown I was really lucky that I had my album to focus on. The album was recorded the week before lockdown 1 so my producer and I were able to meet virtually to finish things off. I also wrote another song for the album 'Ending'!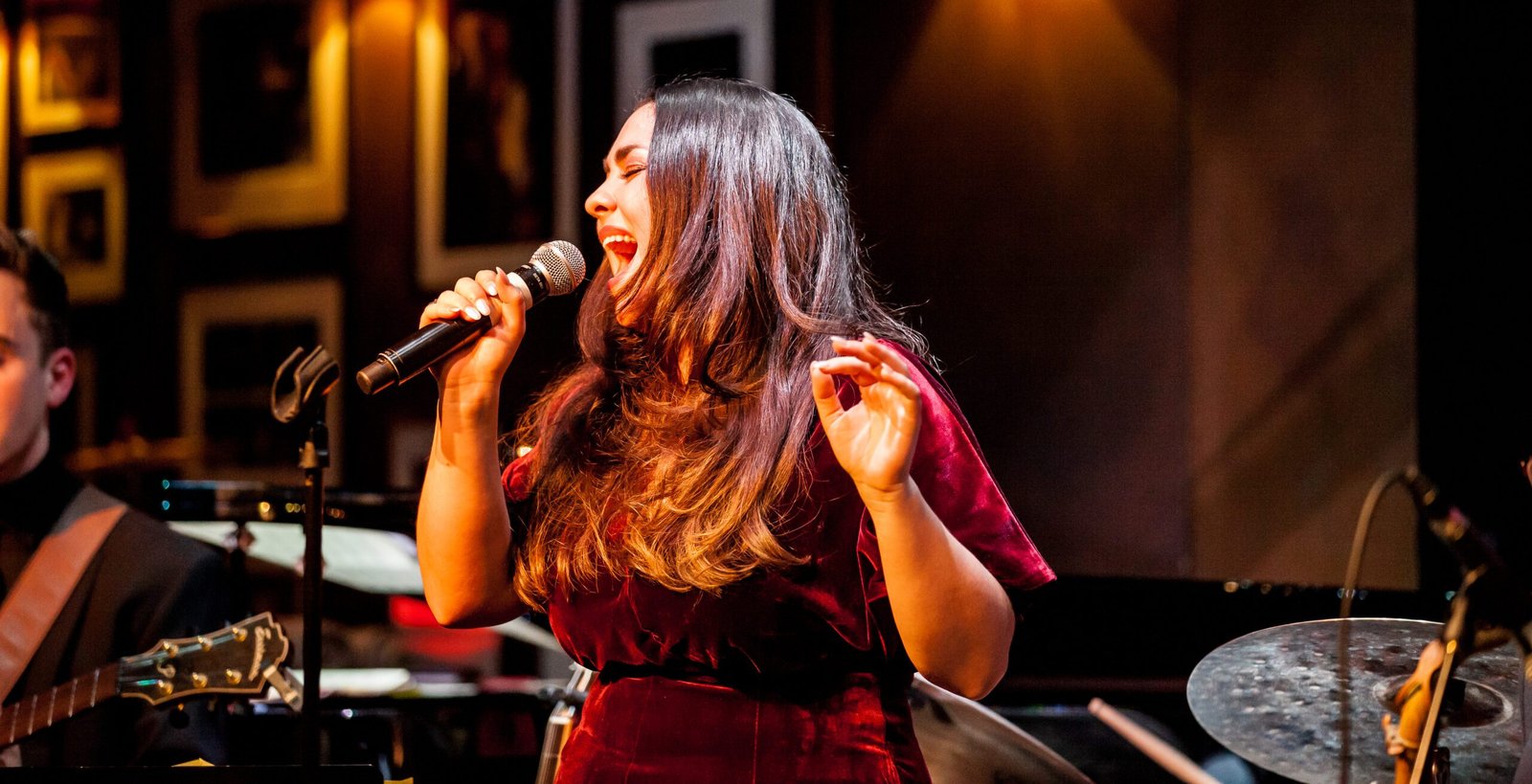 You are based in London – what are your favourite things about the city?
I love London and am so lucky that I grew up here. For me, I love how you can go from super busy streets to a quiet little side street in a matter of seconds and you always seem to find something new.

You studied in Leeds… what was good about the city?
I absolutely loved Leeds. It is such a cool city. There is an amazing music scene and everyone knows each other. The city centre is small you can walk to each venue within a matter of minutes and can attend multiple gigs in one night!

As we are easing out of lockdown, what are the 3 things you can't wait to do again
I can not wait to have more normality. Gigging is something I have missed so much. Going out dancing with friends and being able to go on holiday!

What is your top tip for living your best life?
Living ya best life!! I would just say to do you. If you want to just stay in and have a night with a Thai takeaway doing face-masks or you want to go out dancing. Just do what makes you happy.

What are your plans and ambitions for the future?
Firstly I am really looking forward to my album launch show on the 8th September at Pizza Express Holborn (London). I am planning to release a new EP soon and hope to be touring with my band. One of my main goals is to write songs and collaborate with other people and also perform at Glastonbury and Madison Square Gardens (dreaming big!).

LISTEN TO 'RIGHT HERE' ON SPOTIFY
Follow Helena
Facebook | Twitter | Instagram