ABODE in the Park
ABODE in the Park announces stage hosts and the first wave of talent for their first ever festival this September at Finsbury Park.
Set the date: September 24th, Finsbury Park, London
Sankeys, Do Not Sleep, Secondcity, Infinity Ink live, Darius Syrossian, Detlef and
Yousef will all take part at Abode in the Park 2017 with another 20 acts to be
announced over the coming months.
Days get hotter. Drinks get cooler. Nights get longer. The music gets louder and friends turn into Family. As the pace quickens this summer, the ABODE announcements keep rolling in! So here is a first reveal of the stage hosts and the first wave of talent for ABODE in the Park 2017…
Since the first clubbers graced the dance floor in 2014, ABODE has been about family. From humble beginnings in Greenwich to parties across the globe, their roots run deep and this collection of talent represents that journey. Do Not Sleep's Darius Syrossian, Circus head honcho Yousef and Origins Records' Josh Butler join Viva Records stalwart Detlef and pan-Atlantic star SecondCity with a special live performance from Crosstown Rebel's Infinity Ink completing the announcement. All have performed at ABODE at various stages – some as secret guests and some as outright headliners – they're part of ABODE's DNA. Meanwhile residents Ellie Cocks, Jimmy Switch, GW Harrison, Will Taylor, together with new addition and technical wizard Jack Swift, all feature at the brand's first ever festival.
As for the stage hosts. ABODE will take control of the main stage.
While the world's best-known clubbing institute Sankeys take the reigns in the warehouse arena bringing their legendary party atmosphere and production values along with them. They're joined by Ibiza's renowned party brand Do Not Sleep who promise to bring that Ibiza vibe to London in the big top tent. All will bring their own personality and all will contribute to an unrivalled and varied atmosphere.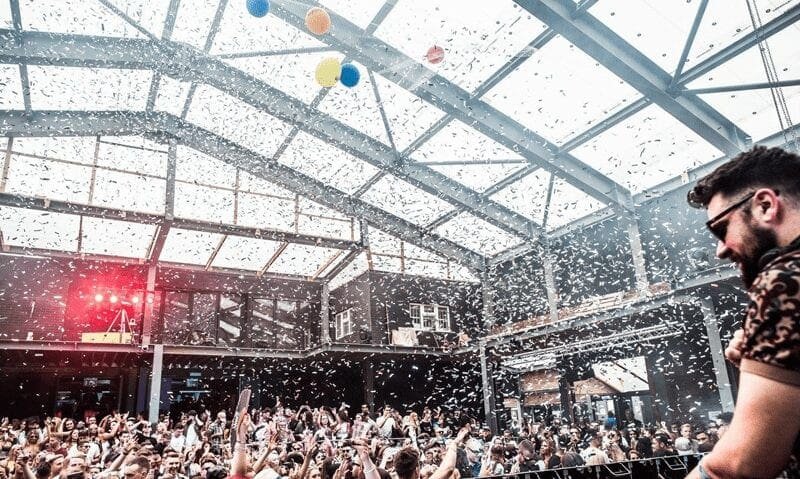 ABODE is renowned for their no expense spared production and attention to detail. We're promised a Rio Carnival experience in the heart of North London. Stage performance, the biggest and best sounds systems, fire shows, imposing LED screens, next generation video mapping and sprinklings of confetti are a taste of what's in store.

For the more discerning, there's an exclusive VIP area hosted by ABODE's summary sister label HotBed and tropical party collective Paravana Project. Hotbed off the back of 2 summers of infamous parties at Ocean Beach Ibiza. Paravana as worldwide festival regulars means we're in good hands. Expect live saxophones, percussion and sexy vocals with private bars, posh toilets, table service and sun loungers aplenty.
And so to the food… Nom nom nom.
Anna Mae's Mac N Cheese will be serving Elbow macaroni in a gooey Monterey Jack, sharp Cheddar and stringy Mozzarella cheese sauce while Arancini offer up "Artisanal Italian street food". Butchies treat us to their gorgeous buttermilk fried chicken, Bangwok showcase proper, authentic Thai cuisine and Chip Chip Hooray show off their highly regarded "custom made chips n dips". Dosa Deli keep the veggies happy with a taste of Southern India and stunning dosa wraps. The Cheeky Italian, Earl's Sandwiches, Le Bun, PopDogs and The Cheese Truck will also be keeping people fed during the festival.
ABODE In The Park 2017
Sunday 24th September
12:00-23:00
At Finsbury Park, London, N42DW
Ticket prices from £32.50
Standard from £32.50
VIP from £48.50
First stage host announcement:
ABODE – Main Stage
SANKEYS – The Warehouse
DO NOT SLEEP – The Big Top
VIP VILLAGE – HOTBED x PARAVANA PROJECT
+ more brands to be announced soon
First artist announcement
Darius Syrossian
Detlef
Infinity Ink
Josh Butler
Secondcity
Yousef
+ another 20 headline artists will be announced over the coming weeks.