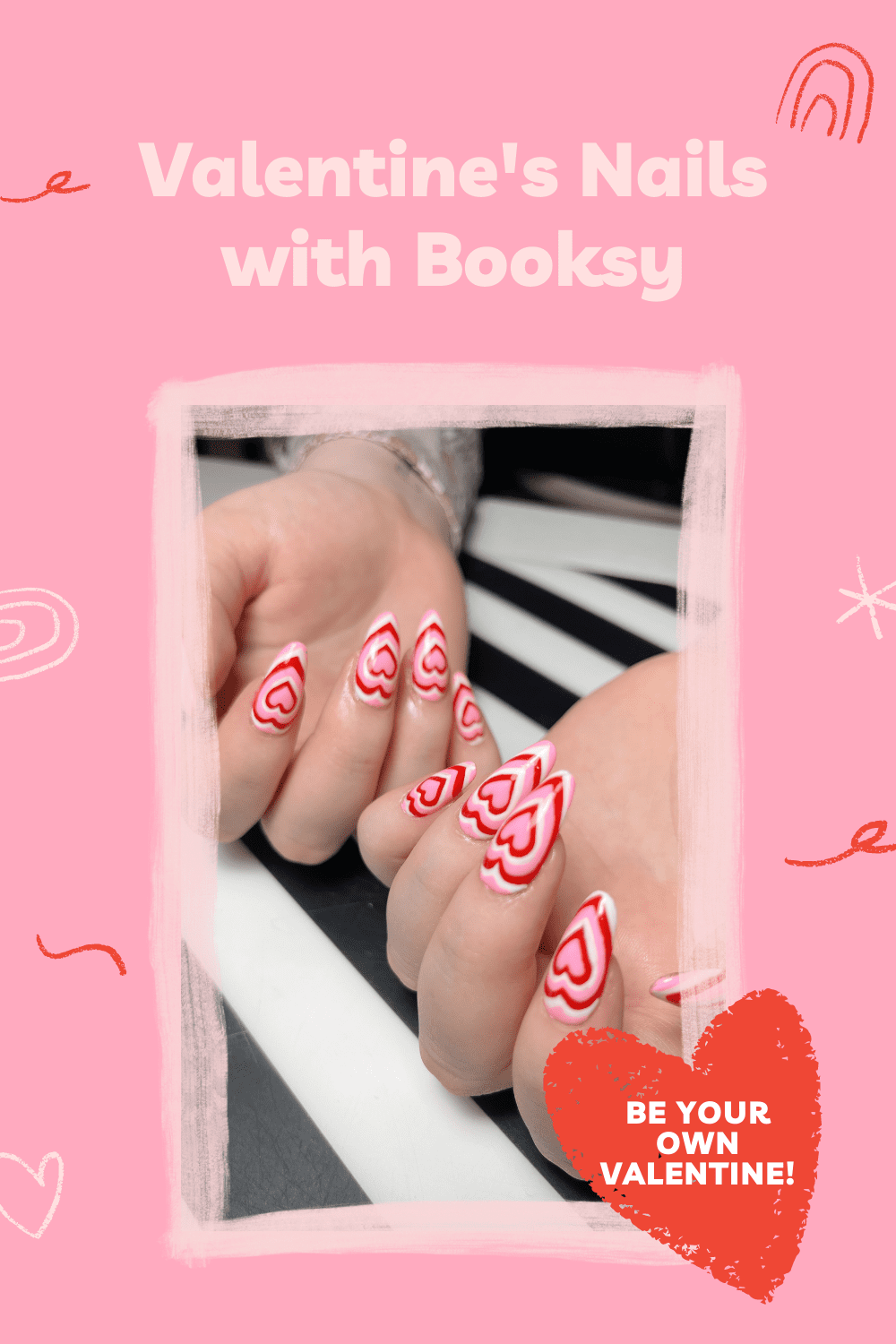 Nail Appointments Skyrocket as 'Valentine's Nails' Dominate Social Media
Hair and beauty booking app Booksy says nail appointments have increased by 53% in the run-up to Valentine's Day with salons saying it's 'the biggest year yet' for loved-up nail art
With Valentine's Day just around the corner, customers have been flocking to salons looking to recreate the latest social media nail trends.
Women have fallen in love with lips, hearts, and cherry designs, and nail salons like Booksy ambassador Alice McNails have been inundated with Valentine's themed requests.

Photo credit: Alice McNails https://alicemcnails.com/
"' Valentine's nails' have taken off in a huge way in 2022, bigger than any other year I've seen," says Alice who has a salon in Eastbourne.
"Red and pink are definitely the colours of choice at the moment and most of my customers have seen something they like on social media and want me to recreate the look, or design something similar.
"As much as simple manicures look great, people want to walk around with a piece of art on their hands – and nail design has become a real talking point."
It's not just customers with Valentine's Day plans who are after more intricate designs, many are indulging in a self-care treat or want a design to celebrate with friends for Galentine's Day on the 13th.

Photo credit: Alice McNails https://alicemcnails.com/
Booksy, a hair and beauty booking app that lets customers book, pay for, and manage their next hair or beauty appointment in just ten seconds, has seen nail bookings soar by 53% in the run-up to Valentine's Day.
The hashtag 'Valentine's Nails' has a whopping 107.7 million hits on TikTok and nearly a million on Instagram as users show off their designs.
Booksy allows customers to access hair, beauty, and wellness treatments in their local area 24/7 without any of the fuss of back-and-forth phone calls. Once registered and logged in, it takes just ten seconds for users to find and book a suitable, local appointment at a time to suit, streamlining the booking process and saving customers time and hassle.

Photo credit: Alice McNails https://alicemcnails.com/
The Booksy app is free to download and use, and customers have the option to search by service type or location, and even find same-day appointments. Users receive appointment reminder notifications and can cancel or amend their booking without having to contact the salon directly.
Booksy is available to users in the UK and Ireland, USA, Poland, Spain, Brazil and Mexico, and is the brainchild of founders Stefan Batory and Konrad Howard, who started the company after their own personal frustration when trying to book appointments over the phone.
For further information or to browse the range of services Booksy has to offer, visit the website here.
The Booksy app is available for download on iOS and Android