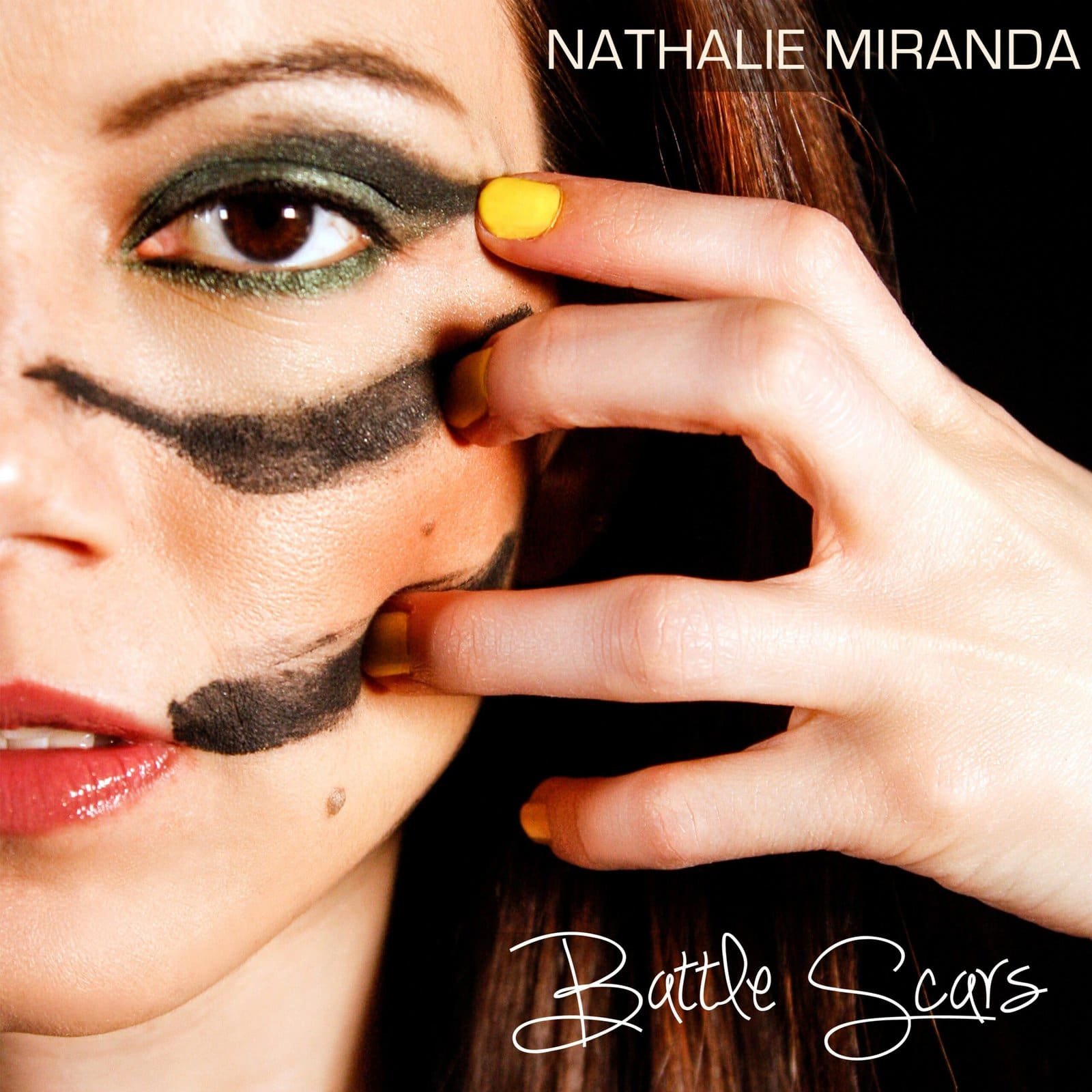 Battle Scars
'Battle Scars' is a song about a woman whose life has been turned upside down by a bad relationship, but she has come out stronger on the other side. She may have been left with these metaphorical 'battle scars' but she is now stronger for it. She wants the guy to know that she won't let him forget how he hurt her. And that's her way of revenge.
I guess it's like a modern-day version of Alanis Morissette's 'You Oughta Know'. There's a lyric in my song 'you won't forget my name'. So it's her way of saying you're not going to get away with this as easily as you think.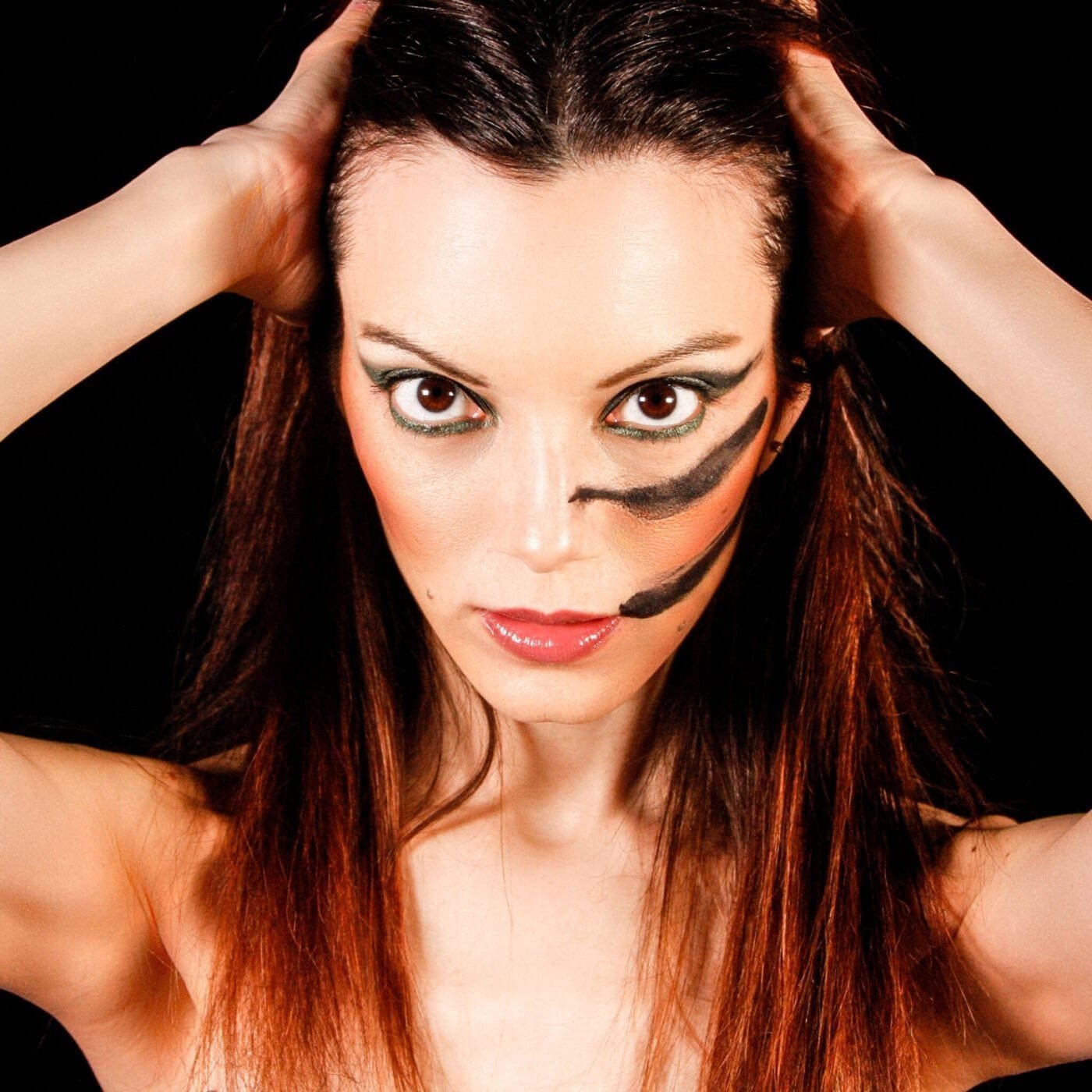 After the blues/soul vibe of Catch-22, I wanted to write something that was still very much retro but more 70s in style and vibe. I love the theme tunes from 70s shows like Starsky and Hutch and Charlie's Angels. So we made a point of researching songs from this era to make it sound authentic, yet still being able to stand up alongside modern-day production.
I wanted to have a live band in the video to make it seem as 70s authentic as possible. Luckily, rehearsal studios have been allowed to stay open during lockdown. So I was able to hire one of the larger rooms to safely accommodate my 4 piece band for the video shoot. I really enjoyed filming the band scenes, as it was an opportunity to really perform, which I haven't been able to do for over a year now due to the pandemic.
Anyone who knows me will know that Freddie Mercury is my idol. I wanted to pay homage to him in this video by recreating his infamous mic stand. You'll see what I mean when you see the video. With a combination of clever camera angles and several takes, I think we got it looking really good. I hope Freddie is proud!
The other shots in the video were done in my house, and I took advantage of some very retro outfits that I happened to own! It was really fun to dress up and play with the cameras. And my mum even gave me some vintage clothing from the 70s for the band shots, which was absolutely amazing!
Website | Instagram | Facebook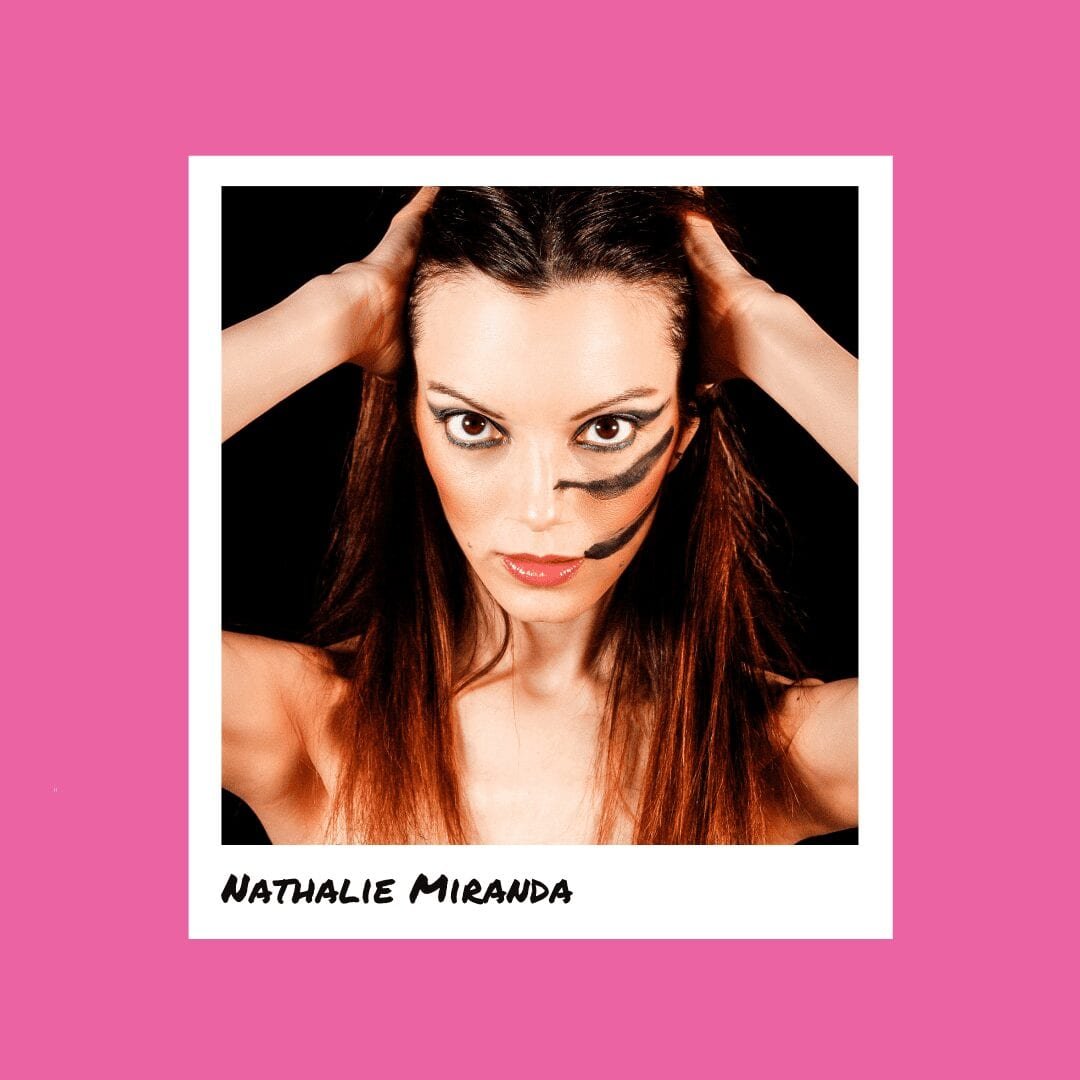 Interview with Nathalie Miranda
You have just released your new single 'Battle Scars'. Can you let us know more about the meaning behind the song?
Hi Marie! 'Battle Scars' is about coming through a tough relationship that has left you with these metaphorical battle scars, but the main thing is that you come back stronger than ever. More powerful and confident, and ready to show the guy that you won't let him forget the pain he caused you. It's definitely an empowering song. A positive coming from a negative experience.
What inspired you to write 'Battle Scars'?
It was a friend of mine that actually said something to me about crying a river building bridges (which is the first line of the song), and it inspired me to write the rest of the song from there. Overcoming a bad situation and coming back stronger. I wanted it to have a more live feel and really reflect the whole 70s vibe. Electric guitar features heavily in the song for that reason, and my vocal is much more raw and exposed than in my previous singles. I'm a huge fan of rock music from that era, so it was really fun to experiment with a different sound and style on 'Battle Scars'.
Relationships pervade your music. Catch-22 was about a girl who knew her boyfriend had hurt her. What attracts you to storytelling through your music?
I think the topic of relationships is so relatable. We've all had bad experiences, we've all had good ones. With 'Catch-22' and 'Battle Scars', it's literally me telling a story, it's not from personal experience. I like to be able to make the listener create their own version of the song in their head; so one person's interpretation will be different from the next. Listening to music is such a personal thing so it's going to be different for everyone. But the message is always clear I think, whether it's 'Catch-22', where the protagonist is confused and angry, or 'Battle Scars' which portrays the protagonist as a fighter.
How would you describe Battle Scars compared to Catch-22?
'Battle Scars' is definitely more of an anthem, an empowering song. I didn't write it specifically aimed at female empowerment, but that is a topic that I really do feel strongly about. The girl in the song is saying yes, you hurt me and I was a mess but I'm back, I'm stronger, and I won't let you get away with this! Catch-22 was much more about confusion and knowing that she should leave the guy, but also knowing that she can't live without him.
You talk about Freddie Mercury being your idol. How did you pay homage to him in your video?
Yes, he is my number one inspiration. I wanted to include something of a small homage to him in the live band section of the video, so through some clever camera angles, we managed to recreate his famous handheld mic stand. It's the first time I've ever performed holding a mic that way, and I have to be honest…I loved it!
What have you been doing during lockdown since we spoke last year?
I've been writing more songs! I've also featured on several dance tracks as a vocalist and topliner, so that's definitely kept me busy. I started live-streaming in September 2020 and I do that two times a week on a platform called StageIt. It's a good way of keeping that engagement with fans and potential fans, since live gigs are not yet happening
What are the 3 things you can't wait to do again as lockdown is easing?
I miss going to restaurants, visiting museums, and just seeing my friends and family!
Can you tell us more about your hopes and plans for 2021?
I would like to release another two singles and collaborate with other artists. I'd like to grow my fan base further too. And get back to live gigs…I miss that so much.