Madrid-based Alejandro Agudín Arribas, a.k.a. XEINN is a young, rising R&B/ trap/ hip hop influenced artist with real talent, ambition and a relentless energy to succeed. Ever prolific, he releases his debut album 'Pride of the Weak' on 25th June 2021 with the single 'Runaway' as its focus track.
In his formative years, XEINN was inspired and influenced by his grandmother and mother, who are both singers. Also by many eclectic high-profile artists from different genres, as he says himself
Justin Bieber was his first really big influence and started him on the path to becoming an artist. Renowned R&B /Soul singer Bryson Tiller taught the fledging XEINN a lot, he admits "he changed the way I understood and made music." However, his biggest influence is the Weeknd who heavily influence the rhythms and melodies in his current work. Other influences include cool, Independent, artists like NBDY (American) or Anders (Canadian). As well as hip hop and trap luminaries Drake, Post Malone, and Travis Scott.
XEINN started uploading covers a few years ago on Youtube. Showcasing his singing skills and, as a result, gained many fans from all over the world. He uploaded a version of "Changes" by XXXTENTACION. A song that virally went around the world getting 12 million views and thousands of subscribers! Encouraged by this, he then started writing his own material. Resulting in his debut EP 'Diversity' which was a raw explosion of R&B, Soul, Funk and Hip Hop sound. The success of the EP inspired XEINN to create an album that truly represented his unique musical vision. During the following three years he dedicated himself to composing brand new music and fine-tuning his sound.
The resulting new album 'Pride of the Weak', is composed of both high energy and deep emotional vibes, unafraid to explore the 'dark side' of human emotions whilst also extolling the confident, bright light in human nature. The track 'The Leaving', is a song about a painful situation caused by a break-up and is from the point of view of the abandoned person. It is a dark but cathartic song with a melancholic spirit underscoring our human weaknesses. Equally, there are bold and confident songs that exude a positive, vibey energy: 'My Way', proffers a bold, carefree attitude towards reality, alluding to luxury, success and doing things on your own terms. The lead track 'Runaway' has an enveloping dark sound that intrigues. It 'explodes' in the chorus, at the sharpest, tense climax where there is a clear allegory between temptation and psychological games.
XEINN is an artist on the rise: a bold, emotional, adventurer who is happy to wear his feelings 'on his sleeve'. The album title track 'Pride of The Weak' exemplifies this, as XEINN explains "I feel pride over all kinds of feelings – love, pain, betrayal, party, joy, sensuality – which we think are often feelings from a weak person, but I expose them with complete pride."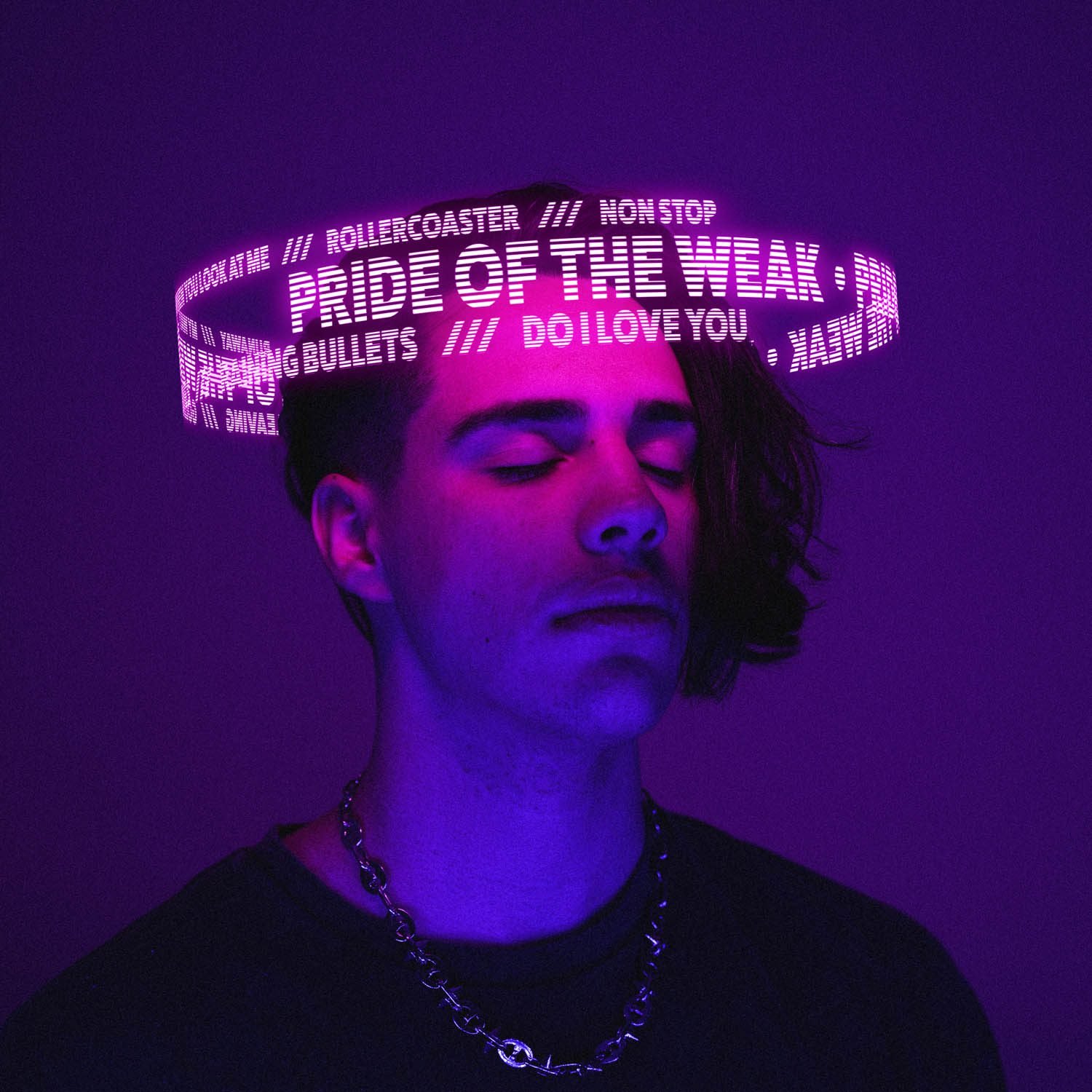 Interview with Xeinn
1. You have released 'Pride of the Weak' – can you tell us more about your debut album?
Well, the idea of "Pride of the Weak" came up two years ago. At first, we didn't plan to create an album. As we were composing songs during 2019, we decided to give shape to everything we created to launch an album.
Basically, the idea of "Pride of the Weak" is related to all the experiences that I had on a personal and emotional level. They are situations and emotions such as sadness, loneliness, a painful breakup, or enjoying meeting someone you love. I also talk about problematic experiences in the past and reflections on how my life is going.
People can see all this as something negative and as someone weak who shows his problems, deep thoughts, and feelings opening up to people. However, I interpret this as a brave person, who knows who he is and where he is. That all these experiences make him stronger. I really feel proud of what I have lived and what I have been through since they make me the person I am today.
2. The lead single is Runaway. What is the story behind the song?
The story behind this song has to do with the world of the night and a sporadic relationship with a girl, with whom my character, XEINN, wants to spend the night with, but without any kind of commitment. It is something that he usually does and he doesn´t want misunderstandings.
The girl is not completely sure even though she wants it since she knows that XEINN only wants to spend that night with her and then forget about her. So he seduces her and convinces her as if a demon was talking to her in her head to achieve his goal.
Finally, XEINN manages to be with the girl, something that he knew was going to happen, and that´s why he is acting sure of himself and with a certain prepotency.

3. How would you describe your music to someone?
My sound is varied because my music is largely based on R & B / Soul sounds. However, I also like to get into more pop, funky, electronic, or hip-hop sounds. Talking about sound, my music is characterized as very atmospheric, intimate and dark.

4. Who influenced your music career?
Since I started in music, the artist that influences me the most is undoubtedly The Weeknd. He fascinates me with the way he composes, produces, writes, and creates melodies, besides, his instrumentation is on another level. Artists like PARTYNEXTDOOR and Bryson Tiller also influence me when I come to getting into more R&B sounds. But artists like the Canadian Anders and the American NBDY do, after The Weeknd, influence me the most.
Also, there is a Russian artist called "Rasko" who I have been listening to for a few months and who has surprised us a lot. I think it is important to at least analyze what he does because he is very good.
5. You started out doing music covers on YouTube – tell us about their popularity and how it inspired you to upload your own.
It started when I decided to start going to singing classes to improve my technique and start uploading covers to digital platforms. After three years of uploading content and becoming more and more professional. The moment came when one of my videos went viral worldwide "Changes" by XXXTENTACION. I started to get a large number of subscribers from all over the world, who began to see all the content that I had uploaded.
It was right there when I met the big talent of Mr Worth, who's been with me for 4 years in my musical adventure and with whom I produce and compose all the songs. We began to compose original songs with the aim of being known as an artist for my original compositions. After months of creating songs, at the end of 2018, I released my first EP known as "Diversity", a presentation to the world of my 5 original songs, which had a great reaction.
In 2019 we decided to start a new project but without the goal of creating an album. We were composing songs for about 2 years until we finally came up with the idea of "Pride Of The Weak".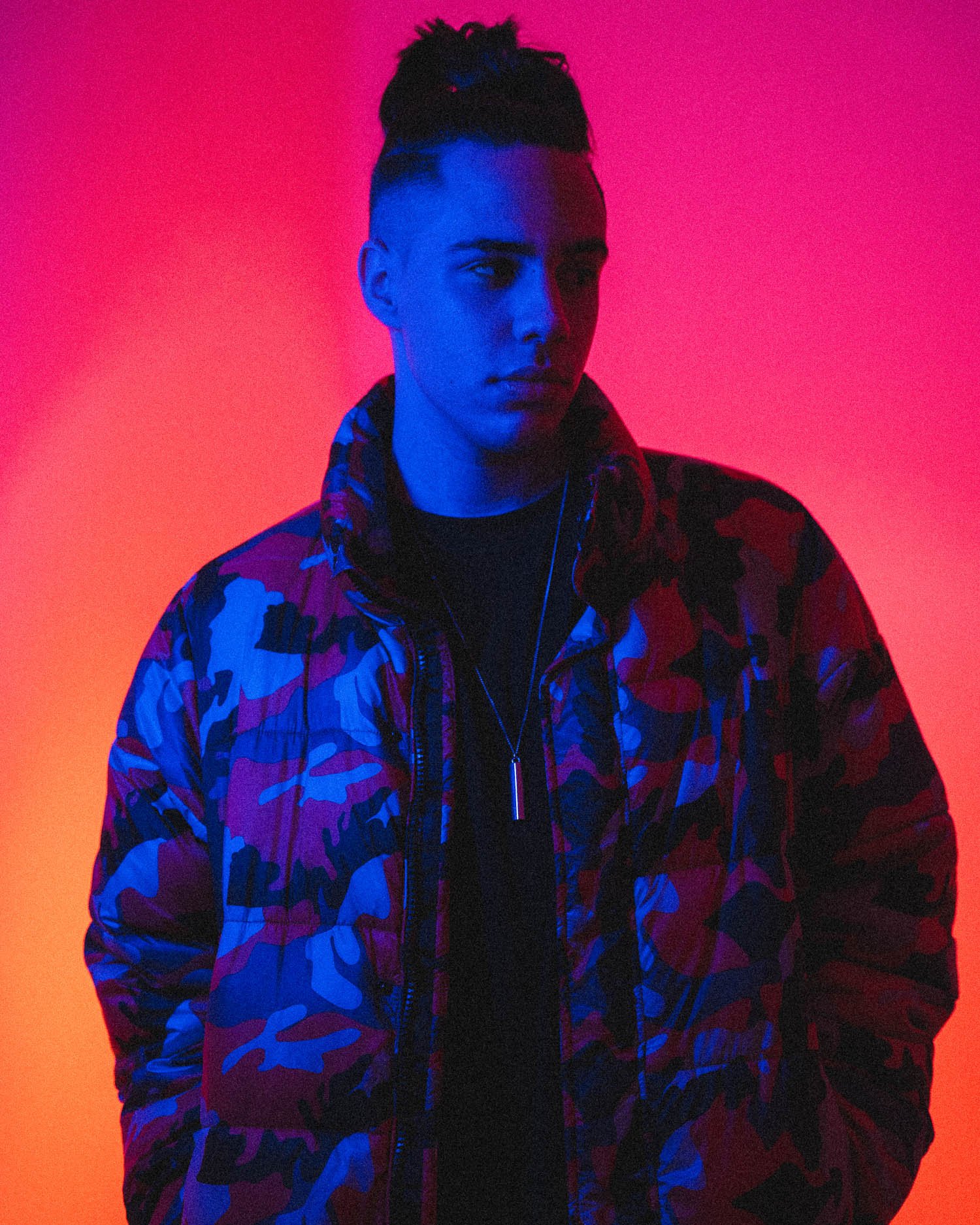 6. How did lockdown affect your music?
The lockdown was something that, on a musical level, delayed the release of the album "Pride of the Weak". Since we had planned to release it for 2020 and being locked up at home we could not work as fluently as before.
However, It is true that by not being able to launch things when we wanted, it allowed us to give more time and dedication to the album, improving the sound and quality of the songs at the production and mixing level in an incredible way. We spent many months analyzing and constantly improving the sound and the mix.
So despite having released a whole year later, it has been worth it as we have incredibly increased the quality and that it would not have been produced otherwise.
7. You are based in Madrid. What are your favourite things about the city?
It is a really wonderful city to live in. First of all, the city has an impressive atmosphere, and as a young person, it is important, the party areas or to have a drink etc. I like to hang out with my friends and go to have a drink taking advantage of the fact that the weather is almost always good, looking to have a good time together, and sometimes go out to a party later.
However, that is not the most important thing: Madrid is a really beautiful city full of art, culture, and beauty everywhere, wherever you go you will always be impressed because it really is a beautiful city with a lot of history. Walking through Madrid is a great pleasure that I like to do from time to time.
Also, I must highlight the connectivity of the city, since it has a great public transport system with which you can go to any part of the city in a very simple and comfortable way.
8. What are you most looking forward to doing this year?
I want to do two things, the first is to continue composing new songs, as I am doing, but with a somewhat different aesthetic and genre. It is a challenge for me to get into these new sounds but we are creating something really good.
On the other hand, the other thing that I'm looking forward to doing is going back to the stage, which maybe will be October or November. As we have several shows and clubs interested and we can start planning it soon. It's something I'm really looking forward to as it's something that I'm really passionate about, as well as seeing all the people sing your songs it's a truly magical experience.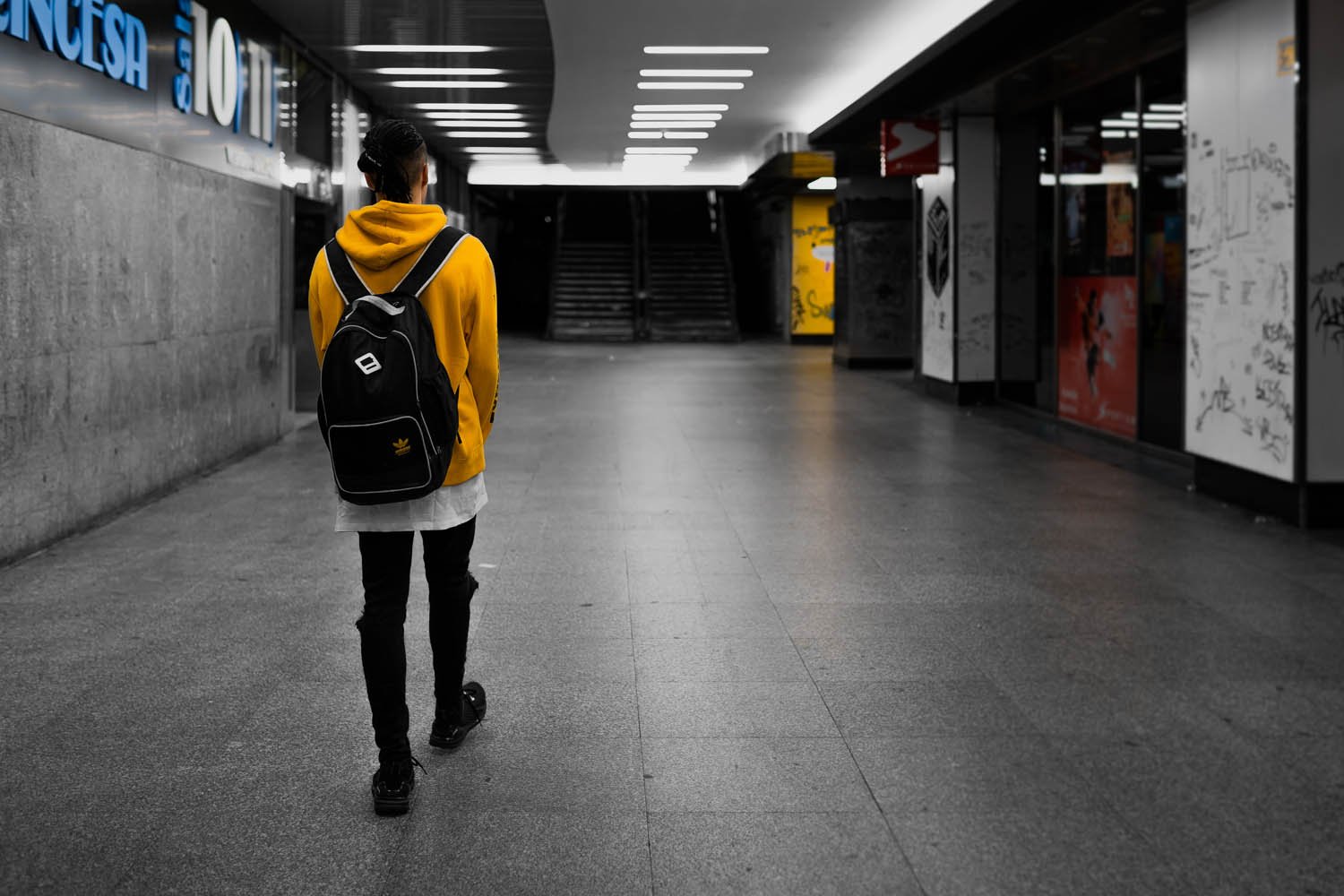 9. What is your top tip for living your best life?
It will sound typical but it would be to be able to live on what really makes me happy, and in this case, it is music. Music has been my true passion since I was a child and I have always been clear that I wanted to dedicate myself to it.
So the key to living my best life would be to dedicate myself to music and be able to make my living as a musician, something for which I work hard every day and I'm not going to stop because to be successful first you have to have learned a lot and work hard, like the best.

10. What are your plans and ambitions for the future?
First of all, I think I'll be living for a while in one of these three countries: the US, Canada or the UK. Since the music I make is in English and there's really where the music industry is, it would be a dream for me to live in one of these three countries.
On the other hand, on a musical level, we are creating new music with very different sounds from the ones we have been using, more electronic sounds although never leaving the R&B / Soul sound aside, we are mixing them.
At a compositional level, we are in an incredible moment where we can create whatever we want. We are writing things that we have never written before. Where XEINN is in situations that he had never been before, creating really good melodies and a really characteristic and unique sound. I am very happy with what we are doing and what 2021 and 2022 will bring us.