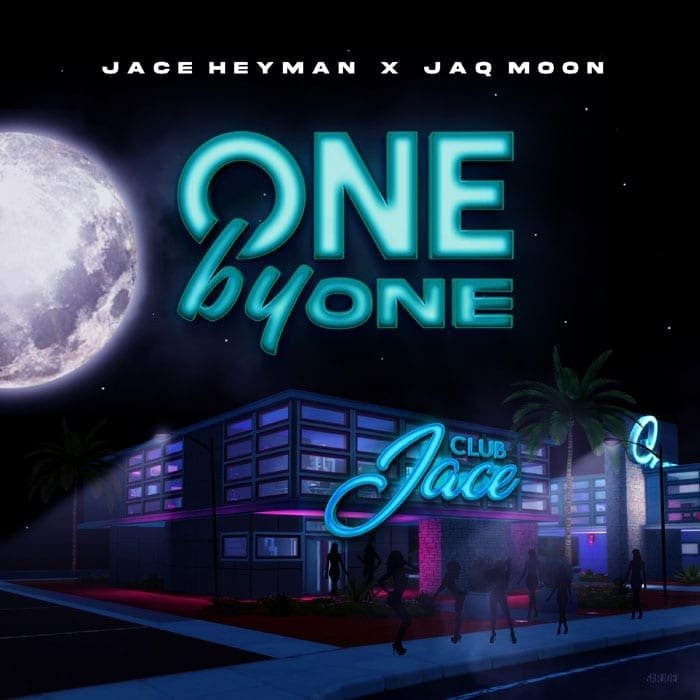 Interview with Jace Heyman – The Artist behind 'One By One' feat. Jaq Moon
Jace Heyman is a UK Pop/ R&B artist whose star is very much on the rise. His new single 'One By One' follows last years acclaimed debut single 'Drunk Text' and both are taken from forthcoming E.P. 'Lovin' Under the Influence' which will be released in July 2021. 'One By One' is out now across all download and streaming platforms
Jace Heyman – The man behind the music
Growing up in Hertfordshire, Jace always knew he was meant to be a performer and he also knew he had to work hard to be the best. His passion for music and dance began when he was just 10 years old- a young lad who maturely chose to study the artists that he aspired to be, instead of playing football in the park with his friends.
Consequently, as he hit secondary school, he began to shine, all his hard work at singing, performing and emulating his favourite artists such as – Michael Jackson, Chris Brown, Mario, Usher, Justin Timberlake, Ozuna and J Balvin – made him stand out amongst his peers. He says: "I grew up listening to old school R&B where my main influence comes from and I still listen to these artists today and new R&B such as Ella Mai, Drake and The Weeknd."
He became known as 'the dancer' and started performing at charity shows locally. By then he had completely caught the performing 'bug' and he decided to take it even further by studying Performing Arts where he focused on perfecting his dance style and his singing technique. Later, at University studying Business and Spanish, he continued to perform at bars and University competitions. It was only a matter of time before Jace decided this was the career path for him.
His big break came in in 2019 when he performed in London for several notable producers and artists in a singing contest. They immediately recognised his talent and quickly asked to work with him on several projects. On the 13th March 2020, he released his debut single 'Drunk Text'under Flyighteam Musiq Group, which quickly gained attention from industry professionals and fans alike.
'One By One' is a cool collaboration with Jaq Moon: an internationally known singer, songwriter and dancer based in Miami and who is working on his own E.P. in London. The track is a modern contemporary Pop/R&B song with an 'old school feel' and a new school taste. Have you ever experienced that 'one' person who stands out in a crowd, and you can't wait to interact with their energy? This track captures Jace and Jaq experiencing this very situation. This song is sure to give you positive vibes built with catchy melodies punctuated with cool lyrics. Oh, and get ready to move!
Interview with Jace Heyman
You have just released your single "One By One". Can you tell us more about this song?
Have you ever experienced that one person who stands out in a crowd, and you can't wait to interact with their energy? One by One captures Jace and Jaq experiencing this very situation. This song was created to be a vibe that anyone can enjoy. Whether you're in the club, car or kitchen, a song you can move with and sing to people around you.
This is one of my favourite tracks on my EP because it gives you space to enjoy the song and the lyrics don't make you think too much, just vibes.
We also decided to create a dance in the song as we are dancers ourselves and wanted something for Tik Tok and Instagram to enjoy.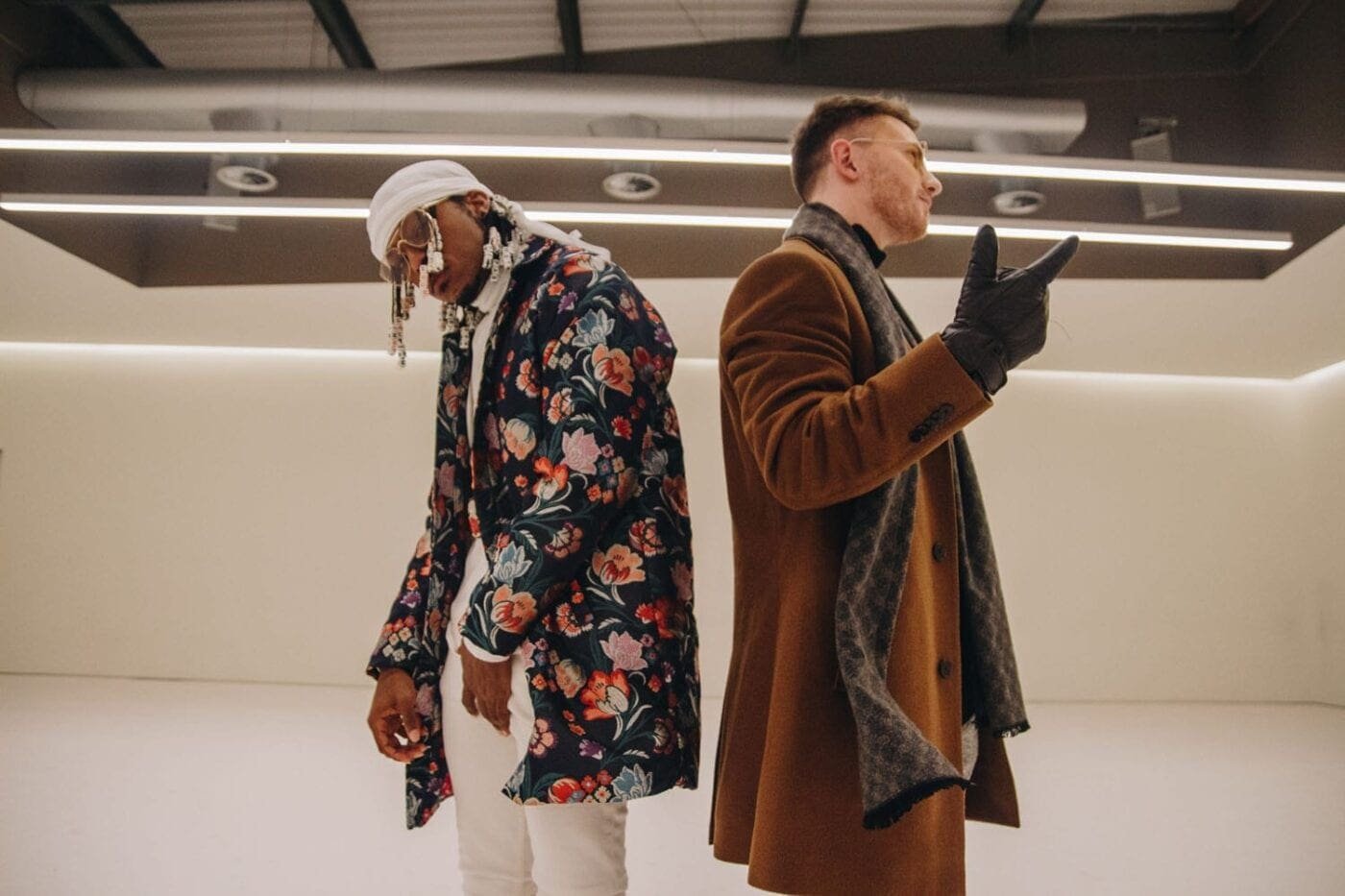 You collaborate with U.S artist Jaq Moon. What drew you both to collaborate together?
I met Jaq at a singing competition that he was judging, alongside DG, the producer of the track and my project. We had spoken for a long time after to work together as Jaq spends a lot of time in London working on his music and both Jaq and DG found a great song the fit my project.
So over the phone through voice notes and calls we wrote the track and created the vibe it needed. This track was created internationally but we were luckily able to get in the studio when both Jaq and DG were in London. It was a great atmosphere to create music in.
Can you tell us a little about your music career? How would you describe your music?
I began singing at secondary school. More focused on dance and choreography at first because that was my passion, however, once I found my voice I realised I could combine the two into something much bigger. I went on to university to study something different but after studying I met Los Angeles producer DG, who liked my voice and my vibe and wanted to record a song with me.
Soon after we were creating more and more songs and I was developing my artistry while doing this. We realised we had a great EP set and I am now ready to release more music leading up to the summer.
I would describe my music and sound as melodic, tasteful and enjoyable. This project is based on uplifting music, especially because we will all need it after a long year inside. The project also has a Caribbean flair which has stemmed of my first single drunk text. The rest of the project follows this whether it be the drums, the lyrics or just the vibe in general, with a touch of Jace.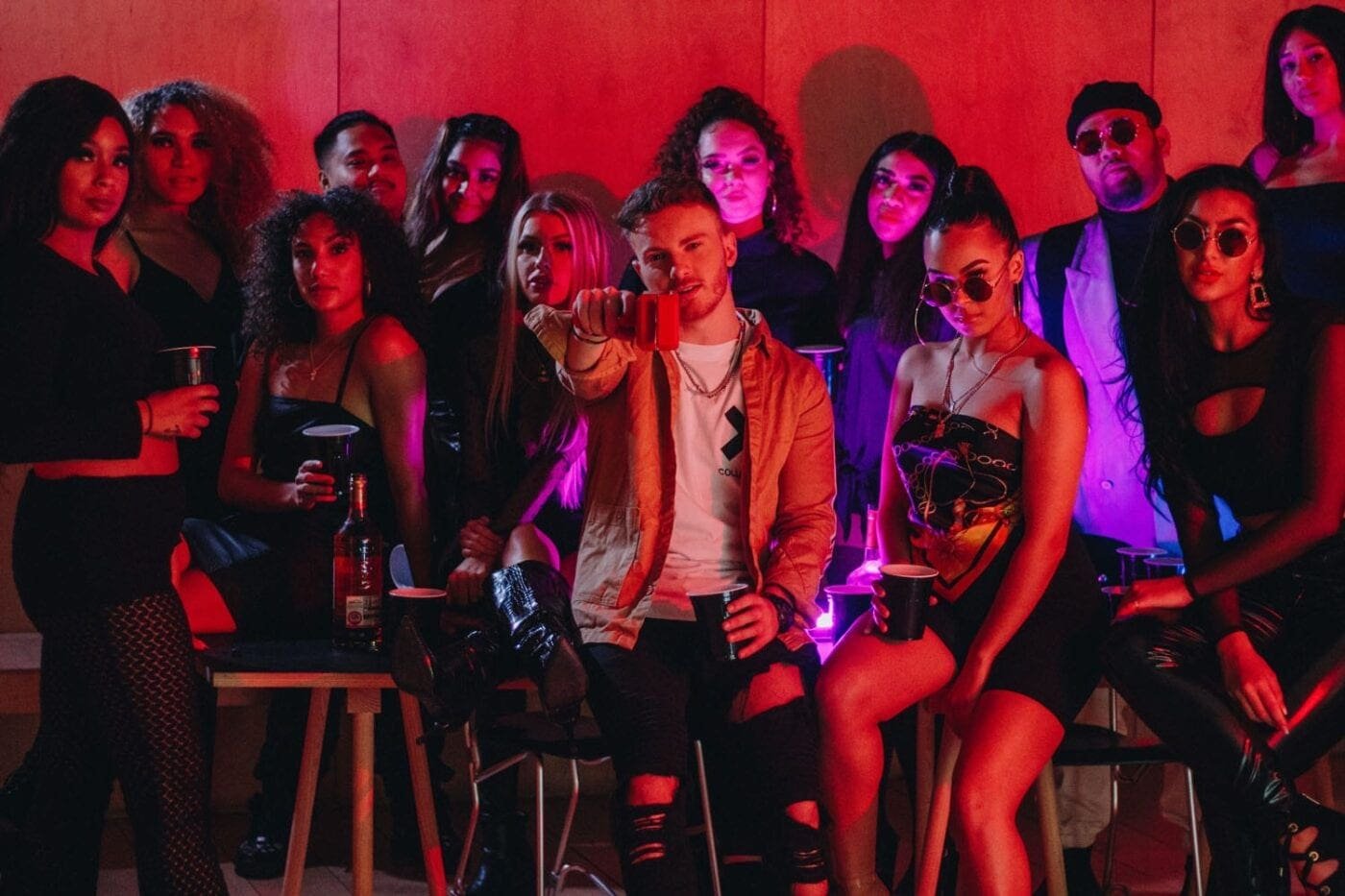 I love old school R&B. Who has inspired your music to date?
I love R&B music too! I believe old school R&B has helped shape the music we hear today, your favourite rapper uses words and melodies inspired by it. From a very young age I was always listening to Usher, Michael Jackson, Chris Brown, Mario and Justin Timberlake.
I would copy their moves in the mirror and imitate them to perfection, not knowing that it would be the career path I would take. In terms of inspiration, the sounds that I have heard throughout the years find their way into my sound with my own taste, but I also find inspiration in everything. It could be a past relationship, emotions that have been evoked or even just how I am feeling that day. The important thing is that it feels good!
Currently I am listening to Lucky Daye, Giveon and Scribz Riley. I am finding a lot of inspiration in their sound and I am really enjoying their projects. They are definitely artists I would love to collaborate with one day.
You have a career in performing arts and music. Can you tell us more about your personal journey?
I was a dancer from since I can remember. My mum tells me I have been dancing since I was in a high-chair (it doesn't make sense by I will take it). When I was in school I was always willing to perform, I had no nerves or doubts. I just loved it, and I loved entertaining people. In secondary school, there were more opportunities to stand out and I would always find charity shows or events going on and request to perform. I just wanted to entertain people and get better at it.
When I chose to study performing arts it really took a turn, because I was working on being a triple threat, not even knowing I was able to sing. I decided to focus more on my voice as I was feeling comfortable with my dance ability, and I still use the same vocal warm ups my tutor gave me, who was a music theatre genius.
Although I studied something different at University, I was still working on my passions. I was competing with the street-dance society, taking regular classes and still working on my voice on a weekly basis. Again, not knowing that this would be my career path.
After University I with producer DG from Los Angeles at a competition in my home city Hertfordshire, we instantly got along and started working on music together and still are to this day. We have a lot of plans to create some great content for everyone this year.
How has this past year under lockdown been for you?
It has been difficult but I definitely try and seek the positive in everything. My team and myself decided to take a pause with releasing due to the pandemic but we were working on different songs to ensure the project sounds great and to get a marketing plan in place.
However, it has been nice to spend more time with my family, as normally I would be here there and everywhere with work. So that has been a good positive and taking the time to enjoy that time with them. I have been missing my friends but we have already made plans for the summer. So fingers crossed that we will be able to enjoy summer again.
What are your favourite things about the city / London?
London is full of opportunities. I have been working in the city for a while and it is always full of energy and every corner of the city is full of people. I spend a lot of time in London on the weekends networking or in the studio or even just spending time with friends. It has a lot more to offer than other cities. Any creative brought up and living outside of London would agree it is a lot more difficult to reach an audience. Networking in London opens up those opportunities to audiences and collaborations.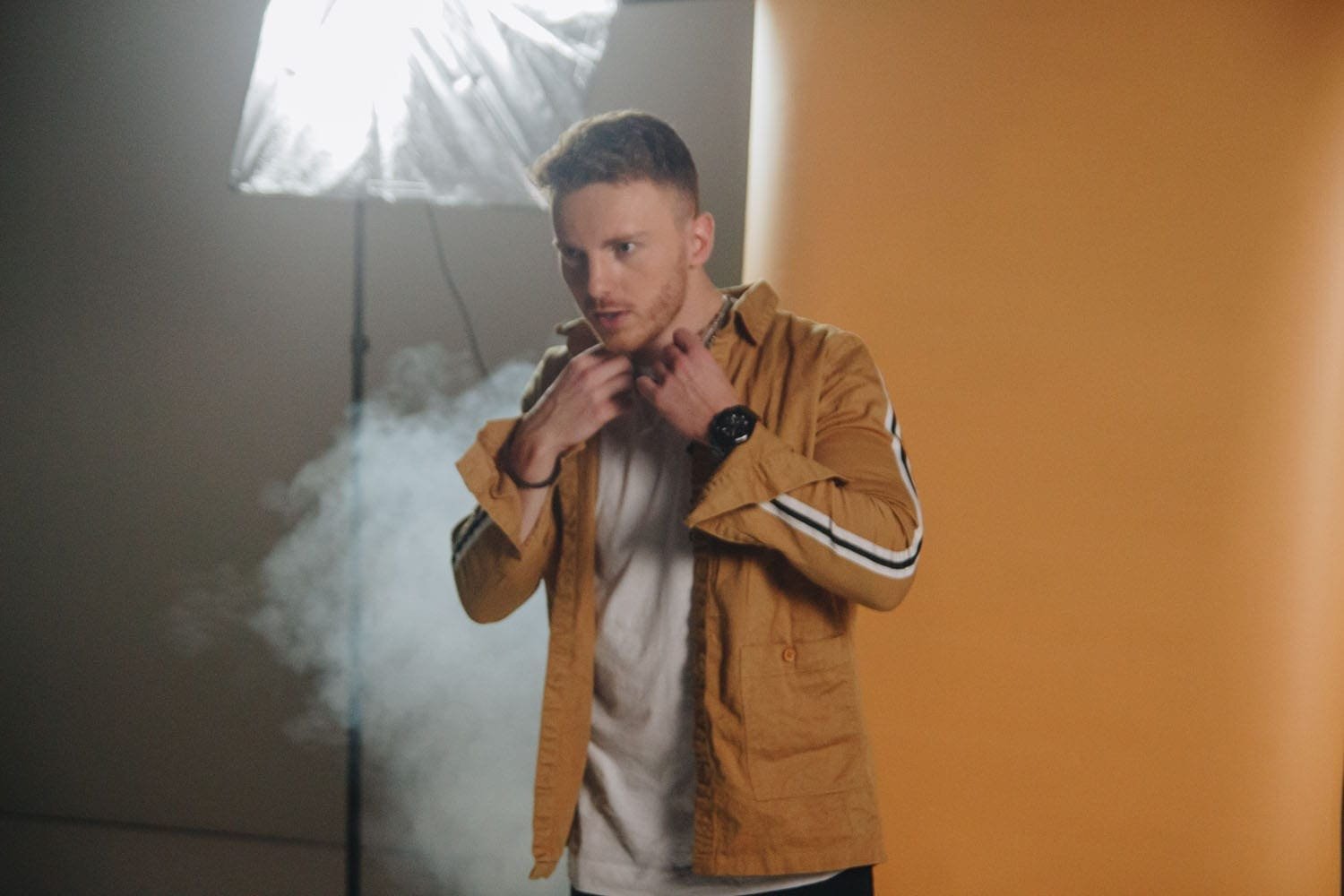 When we come out of lockdown, what are the 3 things you can't wait to do again?
Seeing my friends will be the first thing! After months of not meeting we need to let our hair down a bit. My friends are also creatives in their own fields so we don't always need to party, we can meet up and dance or talk about the future which is amazing. Secondly, I cannot wait to perform. Although I haven't performed so far I already have some events requested for me to perform. It will be a great way to get my music out there and also create some entertainment for people, which again we all deserve after a very long year.
Lastly, I'm excited to use those communication and personal skills I haven't been able to at home. I feel like you can have so many zoom calls and send too many texts. Nothing beats meeting in person and being personal with someone. Talking business face to face, and performing to a live crowd. It will take some time but I am looking forward to it!
What is your top tip for living your best life?
In order to live your best life, you need to be happy in your skin to go out there and take some risks. Taking risks is the best way to get out of your comfort zone and say to yourself that you're worthy of achieving something great.
I have always believed that being successful is just doing something that you love and earning a living out of it, even if it takes years at first. It takes some sacrifices in life in order to take that next step, and I assure you, you will be living your best life. Go take some risks!
What are your plans and ambitions for the future?
In the future, I hope to better my sound and my writing over time. Nothing will ever be perfect but I can try to make some great music for the fans. I plan to grow my audience worldwide and get people dancing and moving in the clubs and singing along in the car with their friends, that is really important to me as that is how I enjoy music.
My long term goal is to travel the world with my craft and create my own legacy and empire where I can then help other people and artist to reach their goals. I feel like I have been given a chance to do this.
So you always need to give back in some way and help people like people have helped me get to where I am now. I am lucky to be around a team with the same goals as myself, and we plan to make the world a better place.
Instagram | Twitter | Facebook