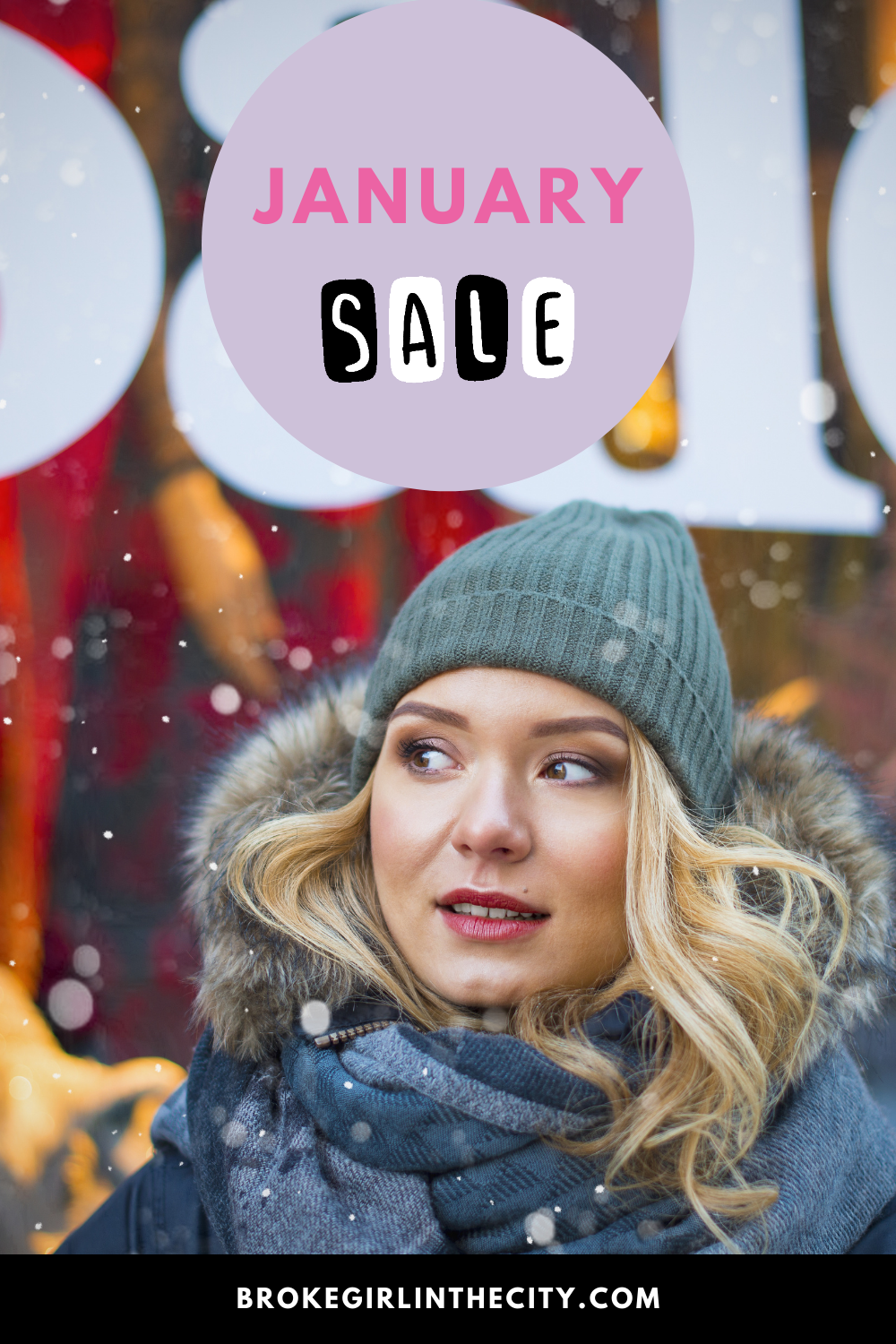 Money expert Faith Archer offers us all crucial advice for shopping the January sales
The majority (55%) of Brits have bought an item in the sale that later turned out to be a 'rip off'
Money expert Faith Archer offers her top tips for making the most of the sales
Fellow UK Money Blogger Faith Archer has offered some advice on how to tackle the January sales. Faith runs her own successful blog 'Much More With Less' and you can also listen to her speak on Wake Up To Money on BBC Radio 5 Live.
New research from Capital One UK has discovered that, despite the popularity of annual sales, the majority of Brits (55%) say they have purchased an item in a sale that later turned out to be a rip-off. Many of us will be hitting the shops and shopping online straight after Christmas Day. So it's more important than ever to make sure shoppers get value for money and nab a bargain.
Many people believe that shopping around will land them a bargain.
A study, carried out among 2,000 adults, found while so many of us do manage to secure genuine cut-price gems from time to time, most of our purchases prove to be far from it. 35% had seen the same item cheaper elsewhere after buying it in a sale. One in three (33%) said the quality of the item was not what they thought when buying it. Meaning consumers are not getting the value for money they thought they were.
In light of the latest research and to give shoppers reassurance well before they hit the shops. Capital One UK partnered with personal finance journalist and blogger Faith Archer who has offered her advice for savvy spending. Going with the top tips and tricks before starting makes sales shopping much simpler.
"This year's sales can be a great chance to snap up a bargain. It can be easy to panic buy, purchase on impulse or just be overwhelmed by the choice. All too often this means we go over budget and splurge. With a little forward planning and money know-how, you can feel in control of your cash and get great deals."

Faith Archer

Savvy spending top tips:
Next time that you're tempted to buy something on impulse. Close your eyes and imagine a stranger holding the product in one hand and the cash in the other. Which one would you choose? Usually, it's the cash.
When trying to decide whether you should splurge on the latest handset or a new coat Why not break down the price into the hours it would take you to earn it? So, if you make the national minimum wage of £8.91, for instance, buying that new iPhone Pro 13 will mean that you had to work around 107 hours to buy it. Does it seem worth it?
Neuroscientists have found that having to wait even ten minutes for a reward dramatically reduces the brain's response to it. So, before you make a purchase, walk out of the shop or switch to a different website. After a break, chances are that you'll see the "value" of that purchase more clearly.
Check for the padlock before buying anything online and entering your details. If an offer seems too good to be true then it probably is. Consider the best way to pay too. Credit cards could offer extra protection and additional security on purchases online over £100.
One thing we hate is missing out on a deal. Low stock alerts and Lightning Deals that feature countdowns create a sense of urgency for us shoppers. This is called the Scarcity Effect. It means that when we think that something's running out, we want it more.
Do your research before you start shopping so you can be sure that a bargain really is a bargain. Some retailers will hike up the price of an item just before a sale, so they can then advertise a deep discount during the sales, when in reality that's its usual price. If you plan ahead you can check if you're getting a good price or just the standard price.
When shopping, few of us actually buy the most expensive on offer, or the very cheapest. We tend to go for something in the middle of the price range. Retailers know this, displaying items in store so the most profitable are in the easiest places to reach. Make sure you choose any item based on your budget not the average of what's on the shelves.
Sometimes bargains aren't restricted to the sales period. Some retailers will price match even after you made your purchase. John Lewis, for instance, will refund you the difference up to 28 days after you made your purchase. So, if you were to buy something in the four weeks before the sale. You can apply online for a retrospective price match and your cash could be refunded to you within hours.
There are plugins you can install on your browser that can remind you to check whether any voucher codes are available, potentially giving you a nice discount. Check out Pouch and Honey which, when downloaded to Chrome or Safari, will automatically search and list any valid voucher codes at the checkout, so you know you've got the best deal.
The majority of shoppers (53%) use a credit card to purchase items in the sale. When using a credit card, always consider the time it will take to pay off. Is that bargain really going to be cheaper when you factor in any interest accumulated? Once the sales are over, consider looking at whether you can reduce the interest you'll pay by consolidating borrowing onto one card. Using a soft credit-search product like Capital One's Balance Transfer Guarantee you can check to see if you'll be able to transfer the amount you need before applying, without affecting your credit score.