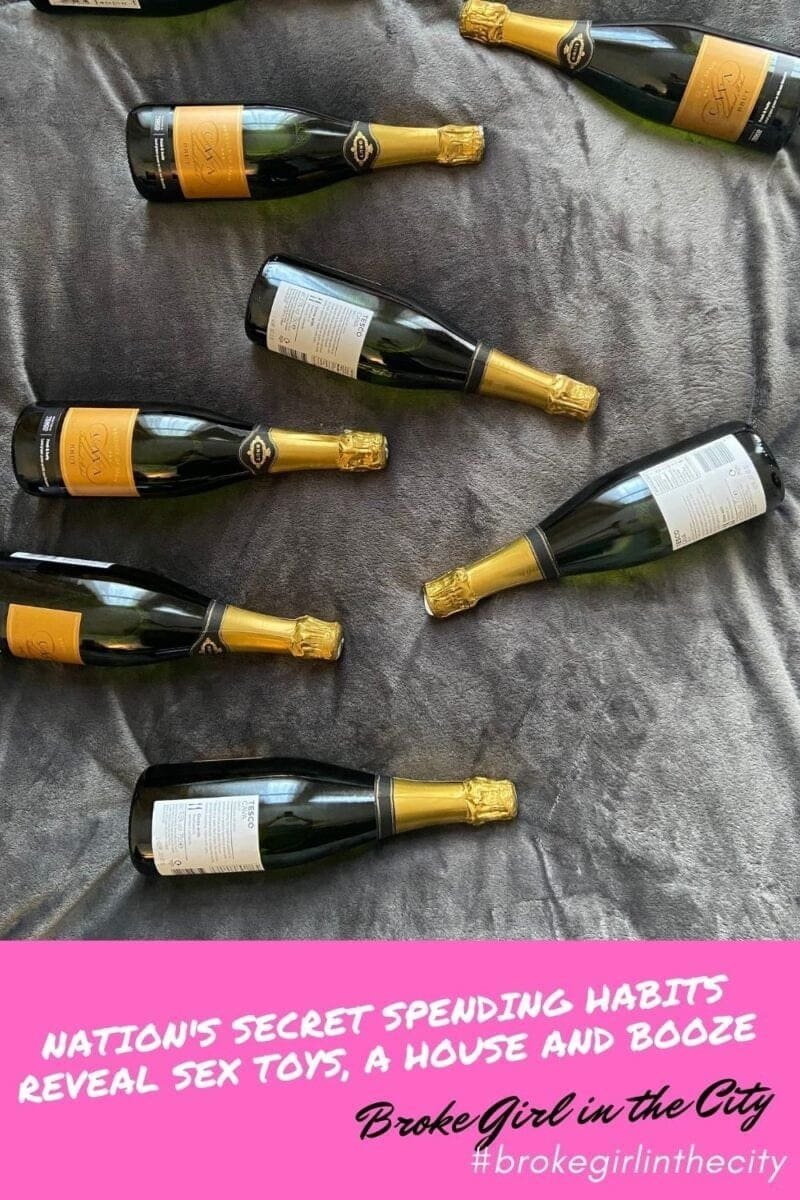 Toying with the truth: Nation's secret spending habits reveal sex toys, a house and booze
We Brits may be guilty of keeping the odd purchase a secret from our partners, family or friends. New research reveals 30% of Brits regularly hide purchases from their loved one.
A study by leading savings site VoucherCodes.co.uk discovers the nation's secret spending habits. Gen Z is most likely to spend their money in secret, with almost two thirds (61%) admitting their habit.
Almost a third (30%) of Brits admit to hiding their spending from their loved ones
Gen Z is the biggest secret spenders, with almost two thirds (61%) admitting their habit

Sex toys

, food and alcohol, and even a house are amongst the wildest things respondents admit to hiding
Presents and clothing are the purchases most likely to be kept secret
Sex toys, alcohol and even a house are some of the purchases consumers admit to keeping hidden from their loved ones. Something almost 1 in 3 (30%) Brits say they do, according to new research.
VoucherCodes new study to discover the nation's secret spending habits is a great reveal
VoucherCodes.co.uk commissioned the study of 2,000 UK adults[1] to discover the nation's secret spending behaviours. Gen Z is most likely to spend their money in secret, with almost two thirds (61%) admitting their habit. On average they fork out £82 per week on items that they keep hidden, double the national average (£40).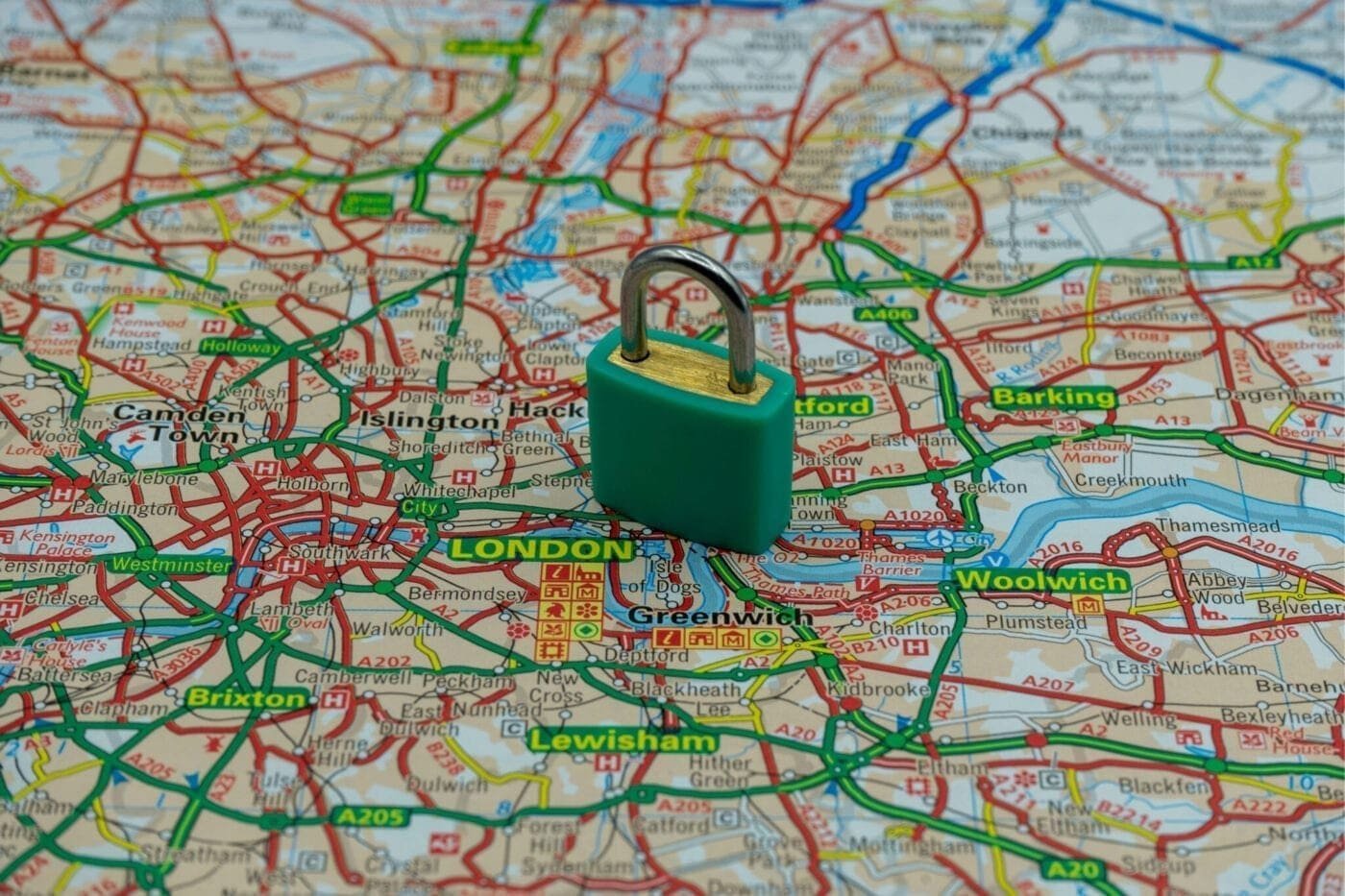 London is the UK's secret spending capital
Almost 2 in 5 (38%) people in the city own up to their secret purchases – naughty!
While presents and clothing are the most common items bought in secret (both 11%). Food and alcohol (8% and 7% respectively) also rank as a common secret buy. Proving that we may be a nation of secret snackers. On the more risqué side, sex toys and pornography also made the list. While one respondent even admitted they bought a house without their family knowing. I mean, who does that?
Top 5 secret items purchased in the UK
| | | |
| --- | --- | --- |
| | Item | % |
| 1 | Presents | 11% |
| 2 | Clothes | 11% |
| 3 | Food | 8% |
| 4 | Alcohol | 7% |
| 5 | Shoes | 7% |
Why are we keeping spending a secret?
When asked why they keep their spending secret. The most common reasons include feeling like they shouldn't have to explain how they spend their money (19%). Or because they feel judgement from others over their spending (18%).
Some simply like the excitement of a secret spend. Over 1 in 10 (11%) admit that they secretly splurge due to the thrill of it.
My Thoughts…
Hiding spending from a partner or family may be the norm. However, this can sometimes be a sign of a deeper problem. Drinking booze in secret. Hiding purchases because you are compulsively buying things and running yourself into more debt.
Not quite sure how someone managed to keep the purchase of a house secret! However, this does make a fascinating read.
Lockdown may have affected our ability to hide purchases from others. Yet, with 11% admitting to the fact they enjoy the thrill of buying in secret. We should all be more careful of our splurges and realise they might be covering up a deeper problem. Are you unhappy with yourself? Do you resent not being able to afford things? Is hiding purchases a cover-up of a bigger problem, such as alcohol dependency?
If your spending in secret is part of a deeper problem. Do try to understand why you are spending in secret, and look at healthier ways to make yourself happy.
Lockdown has affected our ability to hide our purchases from others
It also appears that lockdown has affected consumers' ability to spend in secret. With a quarter (25%) saying they've made fewer purchases since working from home. 18% saying they've found it hard to splurge whilst spending more time in their homes.
With over 1 in 10 Brits (13%) struggling to receive their usual volume of secret purchases, due to not being in the office. Many are finding their way around this. Sending deliveries to a neighbour or friend to keep them a secret (11%).
The study also reveals that more than one in 10 (12%) have credit cards their nearest and dearest don't know about.
"We all may know of someone who has bought the odd item without telling their loved ones, but our study threw up some very interesting – and in some cases unexpected – responses. It's surprising to see that almost a third of the nation has admitted to this, and even more shocking that the majority of these secret spenders are Gen Z. It's worth instilling good spending habits at a young age, as it's never too early to start saving money, and these habits will stay with you through life.

"Although many admitted to keeping their purchases secret due to the 'thrill of it', make sure you don't get carried away as it can be easy to lose track of your spending. It's also a good idea to shop around for the best deal on your purchases regardless of whether you own up to spending or not!"

Anita Naik, Lifestyle Editor at VoucherCodes.co.uk,
For further information on how to keep your secret spending under control, visit their blog.
About VoucherCodes.co.uk
VoucherCodes.co.uk is the UK's largest voucher website, helping millions of consumers shop with the brands they love, for less.
[1] This research was carried out online by Censuswide and conducted between 17th July 2020 and 21st July 2020 with a sample of 2,000 UK adults.