Things to do this July
I absolutely love July. It's officially summer and it's planning to be hot, hot, hot! Time to get out in the sunshine with friends. OK, so it is London. The sunshine doesn't come guaranteed. Yet there are so many free and wonderful things to do in London this month. I have provided my selection of events this month for you to choose from. Don't forget you can do many things for free! Have fun and let us know what you will be doing this July in the comments section below.
Pride – London Parade
6th July, All around London
The Pride in London Parade is geared up for Saturday 6th July 2019. Floats and groups from across the LGBT+ spectrum as well as those wishing to support the community will march through the heart of London from 12 pm. It's a truly amazing day – photo from last year's event.
The parade sets off from Portland Place at 12pm (midday), moving down Oxford Circus, along Regent Street to Piccadilly Circus, Lower Regent Street, Pall Mall and then passing Trafalgar Square before finishing on Whitehall. We recommend that spectators avoid busy locations such as Trafalgar Square and Piccadilly Circus and the parade will fill the whole afternoon until around 5:30pm.
Summer by the River
June – 31 August, London Bridge
Summer by the River is back – a three-month festival that's totally FREE. Whether you are interested in film, music, poetry, dance there really is something for everyone. One of my favourite parts of London too.
Wireless Festival
5-7th July, Finsbury Park
The UK's biggest urban festival takes over Finsbury Park for three days every summer. It's a cool crowd at Wireless with great music. This year's picks are at the top of their game, with Cardi B, Migos, Travis Scott, Future and A$AP Rocky all coming to N4.
Van Gogh and Britain Review
July – 11th August, 10 – 6pm, Tate Britain
The EY Exhibition: Van Gogh and Britain present the largest collection of Van Gogh's paintings in the UK for nearly a decade. Some of his most famous works will be brought together from around the world – including Shoes, Starry Night over the Rhône, L'Arlésienne, and two works he made while a patient at the Saint-Paul Asylum, At Eternity's Gate and Prisoners Exercising. They will be joined by the very rarely lent Sunflowers from London's National Gallery. The exhibition also looks at the British artists who were inspired by Van Gogh, including Francis Bacon, David Bomberg, and the young Camden Town painters. It shows how his vision set British artists on the road to modern art; not all paintings will be his just to be warned.
Festival of Football
Until July 9th, Book Club, Shoreditch
A non-profit month-long festival of events dedicated to celebrating and increasing participation in professional and grassroots football for women and non-binary people. With the Fifa Women's World Cup at the centre of its raising profile, this summer offers a crucial opportunity to alter the perception of the women's game, which is still too often underestimated by traditional assumptions and mainstream representations. By publicly screening every fixture of the World Cup in a number of London venues, top international football will be showcased and given the intensified audience that it deserves.
The Book Club in Shoreditch will be showing the World Cup on July 9th. All proceeds will go to Football Beyond Borders and LGBT+ Youth Homeless Charity AKT.
Backyard Cinema, LA Nights
July – August, Camden
We're coming back to Camden and bringing the West Coast summer with us. Be transported to the sun-kissed beaches of Los Angeles, for the ultimate summer beach party cinema. Hang out at the beach bar, sip cool cocktails under palm trees and leave your plastic poncho at home, because we've covered the entire bohemian beachscape.
Films include this year's blockbusters including Spider-man, The Lego-Movie 2, A Star is born, Aquaman as well as old favourites Pretty Woman, Dirty Dancing and Grease Sing-along.
Barclaycard presents Summertime
5 – 14th July, Hyde Park
Barclaycard has a wealth of artists playing this summer, including Stevie Wonder who is one of my all-time favourite artists. Tickets are not cheap, but this is something I saved up for and bought the ticket as soon as they went on sale! Line-up includes Celine Dion, Stevie Wonder, Lionel Richie, Barbara Streisand, Florence and the Machine, The National, Robbie Williams, Black Eyed Peas.
Open House, Barclaycard
Mon 8th – Thurs 11th July, Hyde Park
In-between two weekends of legendary musical line-ups, Barclaycard presents British Summer Time Hyde Park's OPEN HOUSE will return for another fabulous week of free entry to our summer activities.
On offer will be FREE OUTDOOR MOVIE NIGHTS, LIVE MUSIC and ENTERTAINMENT, tennis screenings live from WIMBLEDON, STREET FOOD stalls from all over the world, POP UP BARS serving draft & craft beer, wine & cocktails, CIRCUS & CABARET performances, ARTS WORKSHOPS and much, much more.
Lovebox
12th – 13th July, Gunnersbury Park Acton
Consistently one of the finest festivals in London, catering for cool kids and party monsters alike, Lovebox generally packs as much fun into two days as many festivals manage in three. This year will be its second out west in Gunnersbury Park, but the vibe hasn't changed since its many years out east. The 2019 line-up is especially stellar, with headliners Solange and Chance the Rapper topping a quality bill that includes south London hip hop king Loyle Carner, rising star Lizzo, Northampton rapper Slowthai, hip hop boyband Brockhampton, innovative beatmaker Kaytranada, superstar European DJ Solumun and the legends Cyprus Hill playing their iconic 1993 release 'Black Sunday' in full. In short: it's one not to be missed.
Line-up includes Solange, Cypress Hill, Loyle Carner, Kaytranada, Slowthai, Solomun Saturday line-up includes Chance the Rapper, Brockhampton, Four Tet, H.E.R., Action Bronson, Cupcakke, Lizzo, Giggs.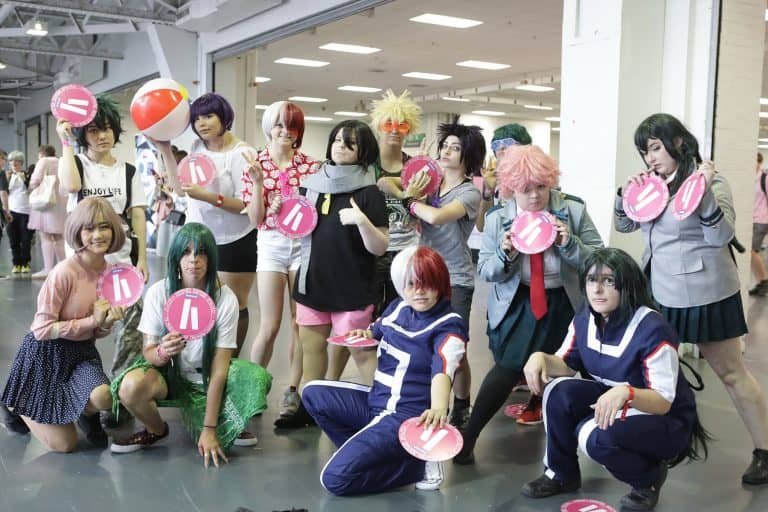 Hyper Japan
Friday 12th – Sunday 14th July, Olympia
HYPER JAPAN now in its 10th year is an introduction to and celebration of Japan's multi-faceted and globally popular culture, from manga and anime, through music, fashion, and food to traditional culture, gaming, CosPlay and much more. In the Games & Anime zone, the first every HYPER HADO Tournament will be taking place using HADO's unique augmented reality sports gaming system. The zone will also have special areas dedicated to world-famous Japanese brands including Nintendo and DRAGON BALL SUPER.
HYPER JAPAN is the UK's largest Japanese cultural event. I have attended in previous years and it is an immersive experience. Many people dress up, so don't be shy if this is your thing.
Lambeth Country Show
Sat 20 – Sun 21st July, 12 – 8pm
Brockwell Park, Herne Hill
The FREE family friendly Lambeth Country show returns on Saturday 20th and Sunday 21st July, 12 – 8 pm (last entry 6.30pm) at Brockwell Park, Lambeth in London.
I have been going to the Lambeth Country show for many years. My aunt used to live in Herne Hill and then subsequently I lived in her flat, before living in Brixton myself for years.
The Lambeth Country Show is a highlight in the calendar, appealing to people of all ages. With market traders and a large charity and community group presence, there really is a sense of community and it's a fun day out.
Try to avoid peak times of 3-5pm and remember to bring cash with you as the cash-points will have long queues and the local Tesco and Sainsbury's only give cash back for so long. Note that last entry is 6:30 pm.