Brewdog is giving away FREE beer to everyone in the UK | BrewDog Lost Lager |
Deal Ended
Looking through LinkedIn this afternoon, I spotted a post by BrewDog's CEO & Co-Founder James Watt announcing that Brewdog would be giving away a free four-pack of their Lost Lager to everyone in the UK! Not a bad freebie for a Friday afternoon during the most depressing month of the year!
"2021 sucks so far.
So, we are giving everyone the in UK a free 4 pack of our amazing new beer, Lost Lager.
Find your Lost: www.brewdog.com
Lost is the world's only carbon negative lager & we will plant one extra tree for every 4 pack claimed. 🌳🌎🍻
This is the part where you tag your friends to let them know about free beer…"
How to claim your free beer:
Head over to BrewDog's website, and sign up or log in to their website using your details. When I attempted to claim the offer, there were around 5,000 people in the queue in front of me. However, it took around 20mins for me to get through but I was successful the first time and it didn't time out.
Next steps:
When you are on the website, you will need to have a look at all of the offers to find the promotional £0.00 4-Can BrewDog 'Lost Lager'.
Click on 'Lost Lager' to pre-order: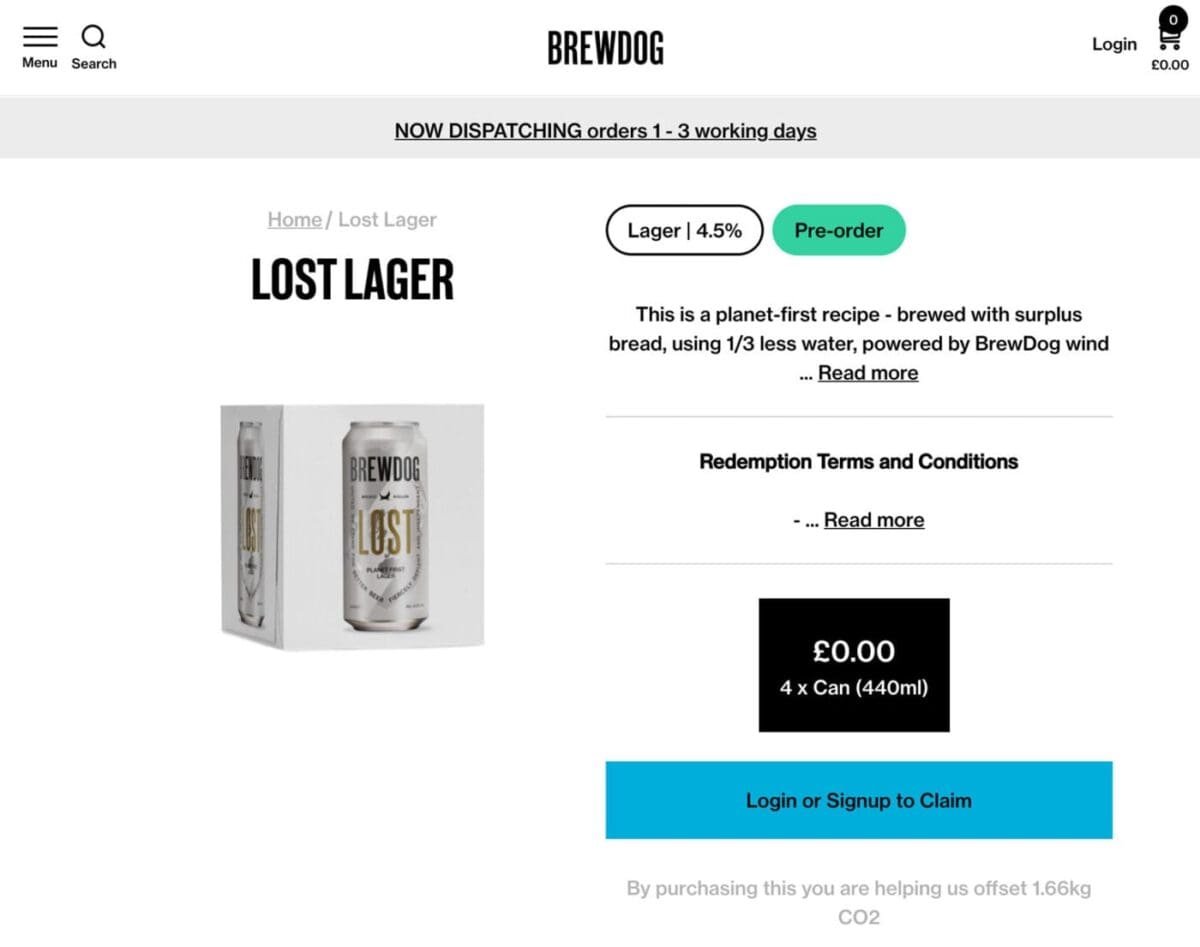 You will be asked to pay for the £1.95 delivery during checkout:
(The beer is FREE!)
Terms and Conditions:
I was told that the waiting time for delivery would be February, which is perfect for me as this will be when I can actually drink again. This girl is doing Dry January this year.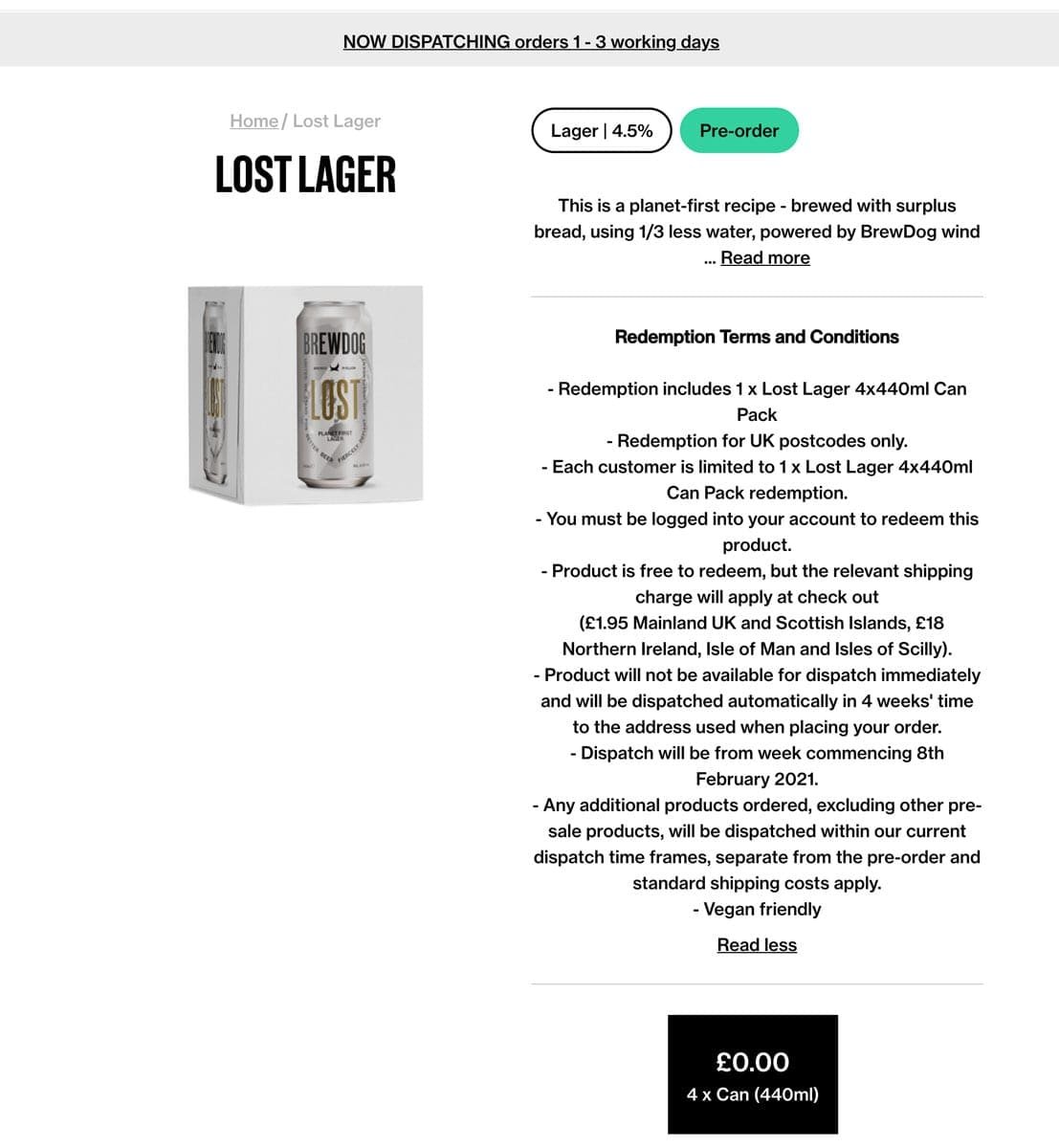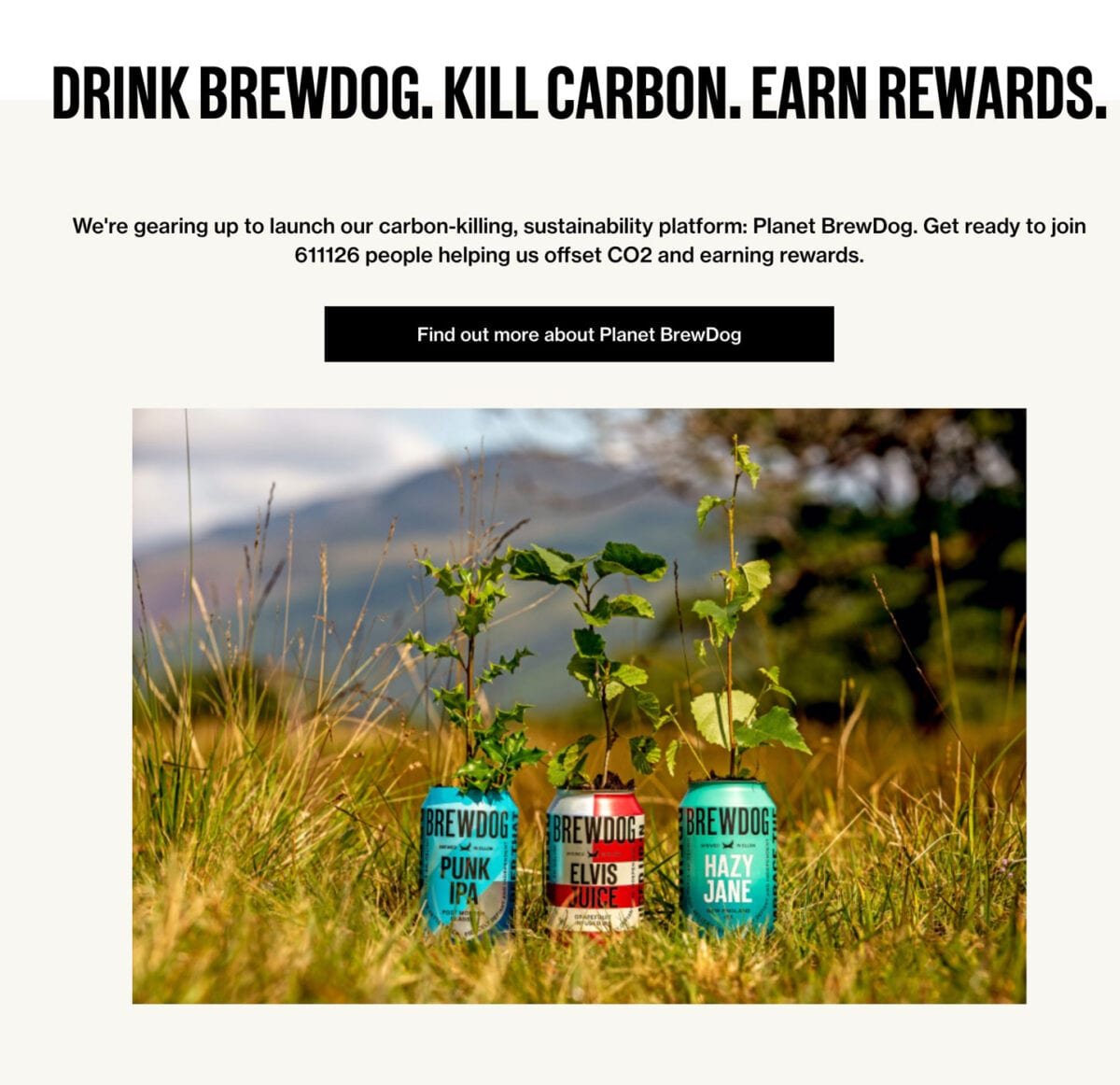 BrewDog's commitment to the planet
Lost Lager is being billed as "the world's only carbon negative lager," with the company saying that they will plant a tree for every four-pack of the beer claim.
BrewDog has to be one of my favourite brands. This time last year I wrote about their new alcohol-free bar which had opened in London. I am loving how they