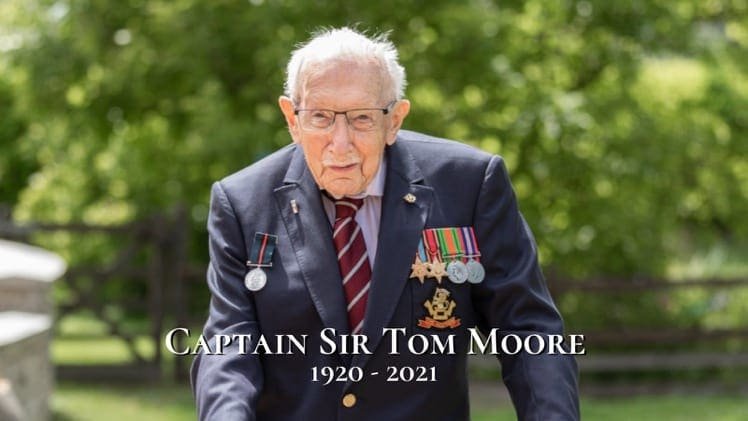 Captain Sir Tom Moore 1920 – 2021
It is with the utmost sadness that we learned that Captain Sir Tom Moore passed away, having battled pneumonia and COVID-19. A national hero who not only raised millions for the NHS but captured our hearts and also inspired us all with his positivity during very bleak times.
I wrote this feature last year, as I wanted to not only share his journey but also details of his incredible life before he became famous. If anything he showed us that its never too lead an incredible life and that #TomorrowWillBeAGoodDay.
Happy 100th Birthday! #CaptainTom100
A beautiful story in bleak times. Tom Moore's story has captured hearts around the world. I watched the breakfast news to watch him celebrate his birthday, with family and new friends around the world. A hurricane and spitfire flew over his house this morning to commemorate this special occasion. Although as Tom remarked, the difference this time is that they flew in peace, not anger. So emotional.
"Marvellous isn't' it" – Captain Tom Moore.
Captain Tom Moore celebrates his 100th birthday today with a letter from the Queen
Awarded the title of first Honorary Colonel of the Army Foundation College, Harrogate
A Spitfire and a Hurricane to fly over Tom's home
Hundreds of thousands of cards have been sent to Bedford School, near his home
Royal Mail honoured Tom Moore with a special Royal Mail postmark to mark his 100th birthday
Captain Tom Moore raises millions for the NHS
One story that has captured all of our hearts during the pandemic is. Tom Moore raising millions for the NHS. Capt Tom had originally aimed to raise just £1,000 by completing 100 laps of his garden, as a thank-you to the NHS staff who helped him with treatment for cancer and a broken hip.
This Morning and Good Morning Britain have put aside their battle for ratings to support Tom on his journey. It was only a couple of days ago, that I switched on the TV to hear Piers say let's get him to £1 million before the show finished. Within days, he reached £14 million and the figure just keeps rising! The total now stands at £29 million.
Tom is a true gentleman
I first watched Tom on Good Morning Britain. Piers Morgan asked if everyone could get Tom to his first million during the programme. It was unbelievable that within days – not weeks – that Tom went on to raise his first millions. Never have JustGiving seen such fund-raising by one person!
When I watched Tom on breakfast television, he reminded me of my grandfather. A true gentleman. Someone who loves his country, his wife, family.
We all look to Tom; a gallant and kind soul. He also provides hope and a beacon of light in very dark times.
Get Tom to No#1 for Tom's 100th Birthday
The 99-year-old war veteran teamed up with Michael Ball and the NHS Voices of Care Choir, for charity single You'll Never Walk Alone, raising money for NHS Charities. The Official Charts Company today revealed a few days ago that the gap has tightened between Captain Tom and rival The Weeknd, but Tom officially became Number One!
https://twitter.com/NHSCharities/status/1253793377847595010
We know who will always be our number one.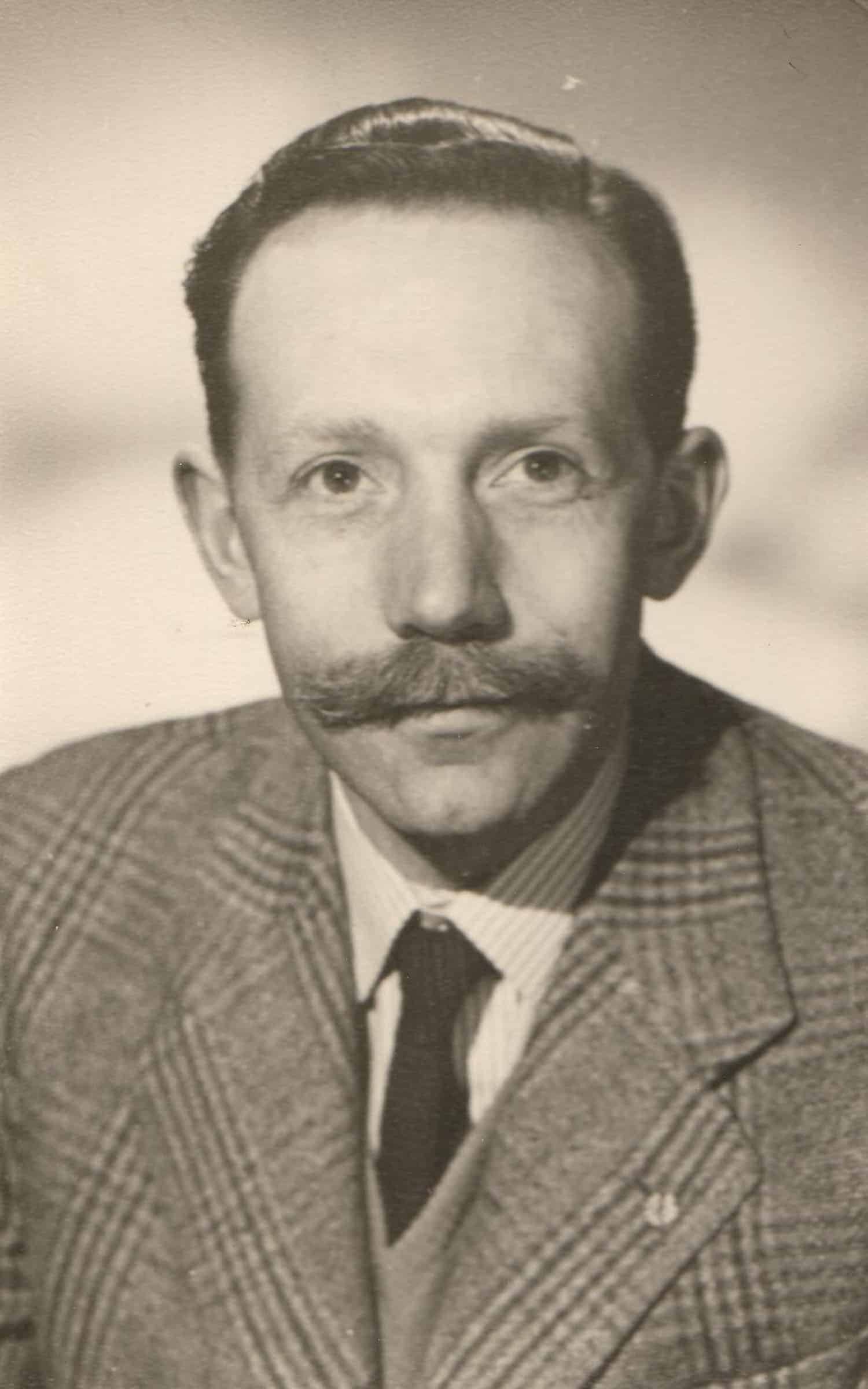 Captain Tom Moore 's Regimental Journey
Tom Moore will be 100 years of age on 30th April 2020. On TV, he proudly wears the medals he earned during WWII. Resplendent in his armoury, Tom remains one of the gentlemen who fought for his country and continues to do so with pride. This time he is fighting alongside those who got o the frontline every day. Nurses, doctors, cleaners, carers. Everyone who is out helping others is in our thoughts. Many of us feel helpless in comparison, not being able to do anything of such magnitude. Tom is the pinnacle of hope and we look to him for providing us with that inspiration and good-spirit to carry us all through.
Who is Tom Moore?
I wanted to find out a little more about Tom Moore and his life before his sudden rise to fame. It's amazing the events that can shape our lives.
Conscription during WWII
All men aged 20-35 years of age were conscripted during the war. Tom's birthday meant he was conscripted by June 1940.
Tom during his War Years
Tom started army life in Otley West York's and joined the 8th Battalion The Duke of Wellington's Regiment. Tom's section commander was Lieutenant Lord George Saville.
The regiment was sent by train to Wadebridge in Cornwall, where they were given the task of coastal defence as a German invasion was expected.
Tom was promoted to Corporal and sent to the officer cadet training unit in Droitwich, to be commissioned in Morecambe.
Celebrating his 21st birthday at the Officer Cadet Training Unit, Tom passed as a Second Lieutenant. He was sent on 1st August 1941 to DWR HQ Halifax where he joined the 9th Battalion DWR at Winchcombe
The original infantry battalion converted to an armoured regiment 146th Royal Armoured Corps. The majority of the soldiers could not drive nor knew how engines worked.
Tom being posting abroad
In October, the unit was posted to Bombay India, which took 6 weeks by sea, with a four-day delay in Freetown and a 4 day stop in Cape Town.
"We took a train from Bombay to Poona then Kirkee a small town nearby"
The 9th DWR formed the 50th Indian Tank Brigade under the command of Brigadier Schreiber. A man in a hurry as the Japanese were getting closer – he ruled with a rod of iron, all the Colonels were terrified! Captain Tom Moore
Tom got a note from Schreiber to report to him; he was fearful and wondered what he had done. Tom was instructed to start a motorcycling course for the Brigade, due to his motorcycling expertise, all went well without a mishap.
The Brigade was ordered to move near Calcutta, the road journey was in a monsoon and took 3 weeks. The 9th Battalion was allocated to Lohardaga near Ranchi. The Regiment took part in two exercises in the Arakan before moving further east and south to Rangoon. With possible use of new tanks, Tom was sent on a course at the approved vehicle depot in Bovington UK. Tom was kept there as an instructor until they were demobilised.