Denise Pearson is an English singer-songwriter and the lead vocalist with the British group Five Star.
I have been a massive fan of her work for so long. So I couldn't have been more delighted when we arranged an interview! Thank you so much Michelle.
Interview and Q&A with Denise:
Denise was so lovely, bubbly, articulate and warm in her interview. I confessed I was a huge fan of Five Star and loved her music. I asked Denise 10 Questions during the interview, to which these were her replies.
1. Can you let me know a little more about the 80s Invasion Tour happening later this year? Why do you think that the '80s were so special for music?
'80s music had such amazing music melodies and lyrics. Which can often be missing in today's music. At the time we were looking to get into the music industry.
American music dominated the charts, but Five Star was homegrown talent. Dad handpicked everything. During our music career, he wore many hats as he had worked with a number of music legends before.
Our style was out of the box and our sets had a bright and beautiful production. It was a magical era.

2. What excites you about most touring this year?
Seeing the faces and people who bought the music is what excites me about touring this year. We can all reminisce and it's an opportunity to interact with one another.

3. How would you describe your sound to a new wave of fans seeing you for the first time?
Me: I am a huge fan and used to learn all of your dance moves when I first watched you on TV. It was the melodic chorus lines and sing-along lyrics that made the songs so popular and captured the nations' hearts. How would you describe your sound to a new wave of fans too who will be seeing you for the first time?
Denise: Our music has pop longevity. It was the meticulous way of pulling it together that made us stand out.

4. What are your favourite memories of being in Five Star?
Working with all of my brothers and sisters. Meeting the queen. Top of the Pops. We were all in our teens when we performed on Top of the Pops and would spend the whole day there together before the show. I remember so many dressing room antics, playing hide and seek in the dark. We would bring bread pudding as well as chicken, rice and peas to eat in the dressing room.

5. Tell me about your solo career and new sound? Will there be a follow-up album to Imprint?
5 years ago Denise launched her solo album Imprint. It was a beautiful collection of personal, melodic songs that truly showcased Denise as a solo singer.
Denise: A 5-star gold collection will be released with the tour. It will be a definitive anthology featuring the whole catalogue with remixes over the years. The 5 Star album will also be followed up by another solo album.
6. What is your favourite song & why? (Five Star/Solo Career)?
Denise: I love I found my flow on my imprint album. Glenn wrote the song with herself – they had met on a writer's retreat.
Denise continued to say how she had her cousin to thank for getting her back into singing. It was her guidance that encouraged her to sing as well as being a mum.
Adrian Grant from Thriller Live contacted her on MySpace and her cousin told her that she had to do the audition. It was this advice that 'got her back into her flow' hence the name of her title. Denise portfolio of West End shows now include Michael Jackson's Thriller and Respect La Diva.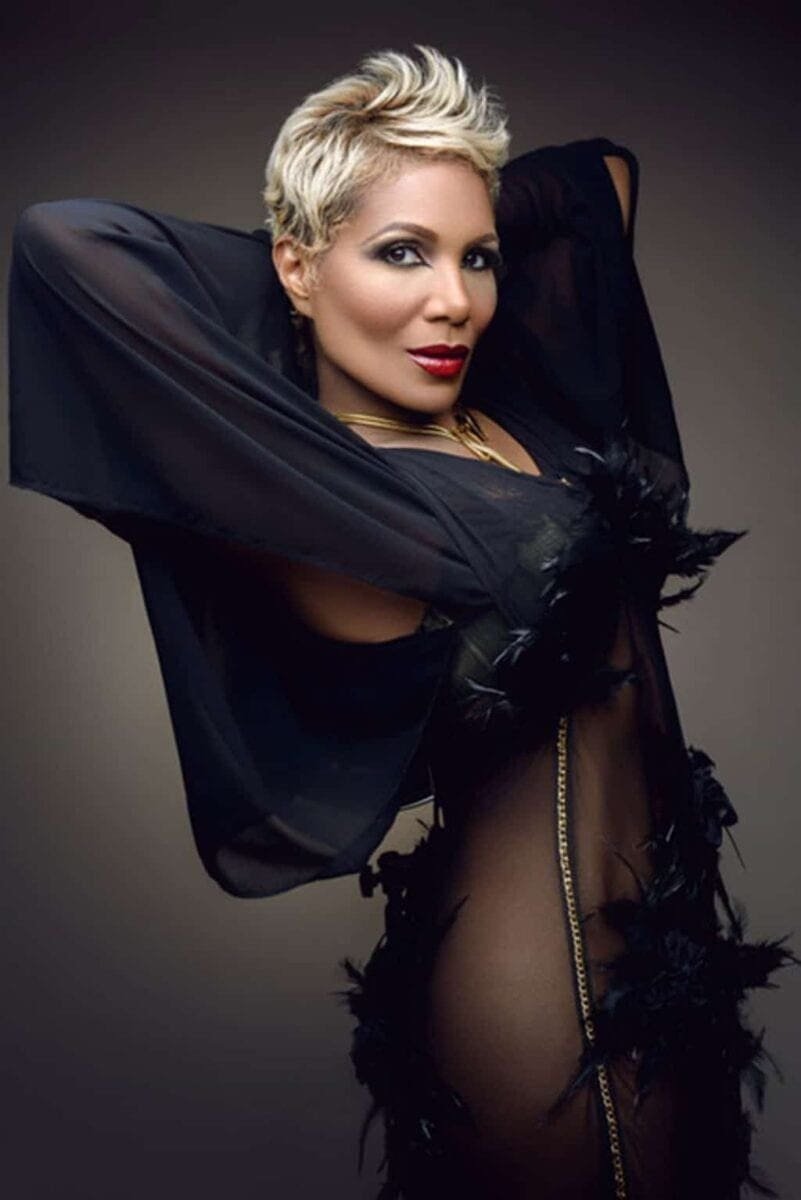 7. Growing up in London – what do you love about the City?
Denise was born in Islington, London and grew up in Romford, Essex with her brothers and sisters.
Denise: I live in Farnham and love the tranquility. After a show which takes energy away I can take time out to energise. It's lovely to be home with just a DVD and PJs, I do not have a TV but I like to listen to classical music when I am at home.
Tranquil days at home are "'my space"'.
8. What is your favourite place in London?
My favourite place in London is the Corinthimum hotel. I love their afternoon tea together with a spa and chill day. They have a sleep pod, steam room and sauna. It is ideal for sleeping and a chill out.
9. What is your top tip for living your best life?
Be yourself and be your best self. Love life. Fill your life with positivity and love.
10. What are you planning to do next?
Denise seemed incredibly excited about her range of plans for the immediate future and next year.
Denise: I maybe doing a royal panto later in the year. I am also working on a book about a princess.
Plans also include working on a show at the Opera House in Australia, featuring legends on the stage.
I will be doing alot more festivals next year, which are a great way of meeting our fans. I am also looking to host a jazz show, which will have its residency in Romford and Vegas.
Denise also spoke about a book she had written about a princess when her kids were younger, which will be published by Pegasus Publishing.
Interview:
After finishing the interview I rather cheekily asked if we could record a message for one of my best friends and super fan Rich. Not only did she do this, we ran him both giggling at how fun this was. Rich unfortunately didn't answer, but Denise left him a personal voicemail. I loved Denise energy and personally can't wait to see them this year!
80s Invasion Tour – Starts 1 November
Please, can you tell me more about the '80s explosion – what it is – and why you are so excited to be involved?
Jon Ronson, touring imminently; Bernadette Peters, here end of May. 80s Invasion – line up includes Sister Sledge, Jason Donovan, the Fizz, Five Star, Hue & Cry and Living In A Box
Five Star
With over 30 years in the industry leading to 6 top ten hits with the group Five Star, a Grammy nomination and Brit award. Singer/songwriter Denise Pearson has also spent the last few years launching her solo work to the world.
Five Star was the brainchild of Buster Pearson, and made up of his children Denise, Doris, Stedman, Delroy and Lorraine, who when the first single came out were aged 17, 15, 14, 13 and 11.
From 1985 to 1988 they had four top 20 albums and 15 top 40 singles such as System Addict and Rain or Shine. Between 1985 and 1988, Five Star had four top 20 albums and 15 Top 40 singles in the UK, including the top 10 hits "Can't wait another minute", "Find the time" and "Rain or shine". They won the 1987 Brit Award for Best British Group.