LONDON-BASED AUSTRALIAN SINGER-SONGWRITER JESS CHALKER RELEASES NEW SINGLE "DON'T FIGHT IT"
London-based Australian singer-songwriter and performer Jess Chalker announces her debut full-length album as a solo artist, "Hemispheres", which will be released on 5th November 2021 via her own imprint 528 Records. The first single from the album is the melodic mantra "Don't Fight It" released 10th August 2021.
Now embarking on a solo career, Jess' musical journey to date has been rich and varied: she is known for her previous incarnation as the frontwoman for Australian new-wave duo, We Are The Brave and has been widely praised for her writing, production and vocals. She's also a sought-after collaborator who has worked with artists including Sam Fischer, Vintage Culture, Isamachine, Gold Kimono and Passenger. Chalker was also part of a Grammy-winning team that co-penned Lisa Loeb's lead single on her kid's record Feel What U Feel. Recently, she also composed the original track "Darkest Hour" for the Amazon Original show Panic, performed by Tate McRae.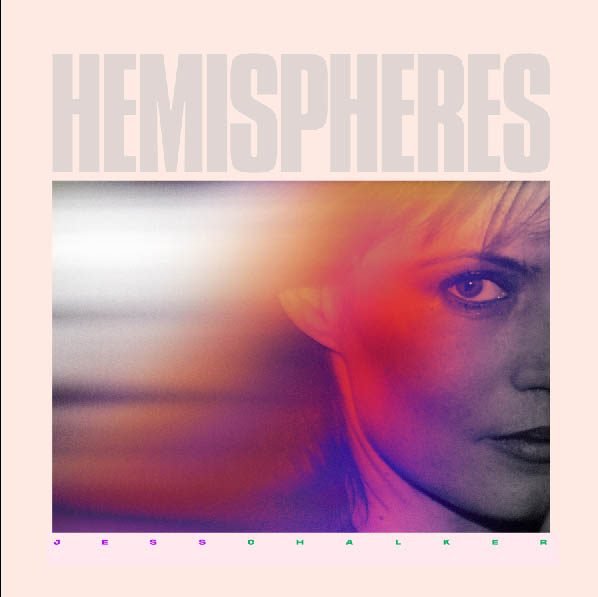 "Hemispheres" was completed under the weight of the pandemic.
Laced with guitar-driven hooks and retro synths, the stunning album "Hemispheres" – which received funding from the prestigious Australia Council for the Arts – dives into lyrical themes that explore the entire range of human emotions, both the highs and the lows. Examining inner demons like self-doubt, as well as emotional strengths and the curative values of self-love, and more, with Chalker's expressive vocals slicing through at every turn. Along with Chalker and Jacques, the album was co-produced/co-written by Dan Long (Local Natives, Pavement), Josh Humphreys (M83) and Ox Why (Chalker's former We are the Brave partner); mixed by Billy Centenaro (Sara Bareilles, Lukas Nelson); and mastered by John Davis (The Killers, Lana del Rey).
"Hemispheres" was completed under the weight of the pandemic. As Chalker dealt with the loss of her day job and heart-breaking health challenges at the same time. Like many others, she found herself spiralling, and turned to music to find the creative outlet she needed. Collaborating with friends across Sydney, Los Angeles and London to finish her emotional album, she found much-longed-for freedom too.
"Releasing this album is terrifying and thrilling to me," notes Jess. "I grew up in a religion that discouraged us from pursuing career success, where women weren't allowed on stage to address an audience directly. I think it's why I've always tried to avoid the spotlight but, after the year we've all had, my perspective on things have changed quite a lot. I'm not wasting any more time doubting myself."
"Don't Fight It" is about a personal time in her life
The new single "Don't Fight It," follows the release of album tracks "Dance in the Rain" and "West Hollywood" – the latter of which was named to Spotify's Global Fresh Finds and Pop Hits playlists. The track is accompanied by an animated lyric video, directed by Thomas Calder and was written by Chalker, Rich Jacques and Martijn Tinus Konijnenburg, and co-produced across LA and London with Chalker and Grammy-winning collaborator Rich Jacques. The song details a very personal time in Jess's life where she felt events were playing out in a way that was spiralling beyond her control.
She says,
"There's a bittersweetness to 'Don't Fight It' that I love… It feels both joyful and sad to me. It was written at a time when I was going through some personal stuff, trying really hard to please everyone, not really knowing where I fit and becoming someone I wasn't. In the end, I really surrendered to that feeling of being lost, because acknowledging that made me realize I needed to change where I was going."
That change of direction was fate. With a musical pedigree and a talent as rich as Jess Chalker's, it is clear that her star is in the ascendant.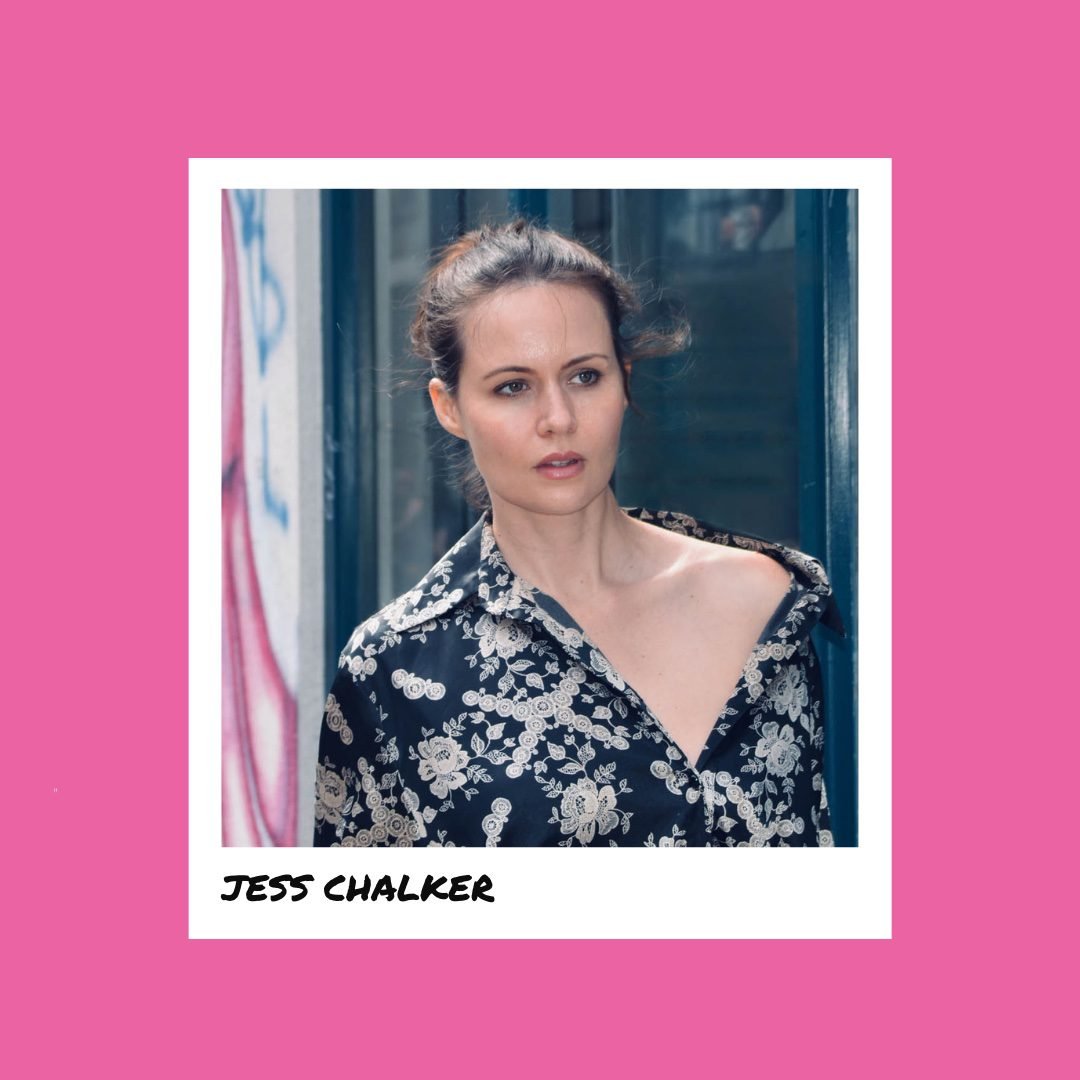 Interview with Jess Chalker
You have just released your single "Don't Fight It". What is the song about? What inspired you to write it?
At the time of writing Don't Fight It, I remember feeling a bit unsure of myself. As for the longest time, I'd been trying to balance two worlds: one as a musician, the other as a corporate person. It was a bit disorienting; I never used to know what to write on my travel immigration forms in that space where they ask you what your career is. That line in the song, 'Driving on the left side, thinking on the right' – feels as much to me about switching brain hemispheres, as it does spending a lot of time in between Sydney and LA, which I was also doing at the time, working as a songwriter.
It's really a song about change, I think, and allowing yourself to feel the hard feelings as you evolve into a stronger, more matured version of yourself.
Can you tell us a little about your music career; how would you describe your music?
Umm, I feel like a songwriter in the truest sense; my career has been pretty under the radar which has suited me as I'm quite a private person. As a writer, I've been lucky to work with some amazing artists and producers. Through them have got to experience some of that rock-star life, without being a rock star and that's been fun. I guess I'm someone who really enjoys the creative process of making things; be it songs, little films, live experiences, essays, light installations or whatever. Something where there was once nothing. I don't enjoy putting myself out there that much, but love sharing my work. Especially if it can make a positive difference to someone's day, inspire them or resonate somehow.
I've been releasing music since 2009, though this is my first record. I started off writing very folk-y songs, as my only tool at the time was an acoustic guitar. But now that the toolkit has developed somewhat, I'd say the music I make is quite '80s and '90s inspired, with lots of band sounds, synthesisers and upfront lyrics. It's quite accessible I think, with classic melodies. I play a bunch of instruments too, but pretty badly!
Who were you musical inspirations growing up- and your inspirations now?
I feel like it's pretty cliché to say but I grew up loving The Beatles, and David Bowie was my first love. It's a lot of classic stuff that's influenced me really… Kate Bush, Paul McCartney, Beach Boys, Stevie Nicks, Peter Gabriel, Paul Simon, Radiohead etc. As a teenager, I was obsessed with Fiona Apple and to this day I still love her – I thought Fetch the Bolt cutters was an amazing record. Her sister Maude Maggart has a stunning voice too, with beautiful interpretive qualities; I love listening to her as well.
Nowadays I listen to a lot of The National, Arcade Fire, Nick Cave and War on Drugs. I also love a lot of modern pop like Billie Eilish, Ariana Grande and Olivia Rodriguez. Though, the last song I was truly floored by is a song called Him by an Australian artist called Ngaiire. I was really moved by it and her voice is incredible.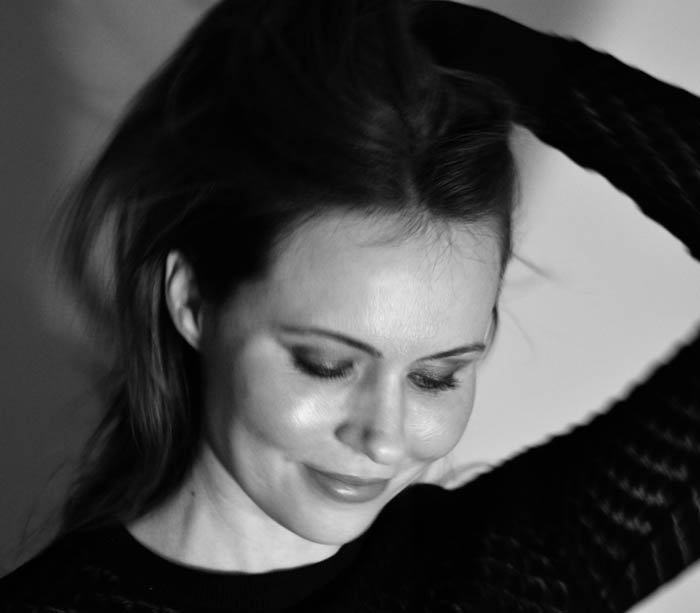 What was your experience like in the UK lockdowns? Did it make you fearful and/ or more creative?
Oh man. They were awful! But you know, I was lucky to be eligible for the furlough scheme. The forced time off meant that in the desperation of those awful 2020 times, I was able to finish my record.
Did you spend lots of money (as most of us did!) during the Covid crisis on deliveries and things that helped lift your mood?
Haha, actually, the thing I probably spent the most amount of money on was vitamin supplements! I went through a bit of a health kick during the pandemic. I have a whole box full of them now and I barely even know what half of them do.
What were the 3 things you were desperate to do as we came out of our UK Lockdown?
See friends, travel and meet new people.
You are an Australian based on the edges of London. What are your favourite things about living in and around London, generally?
I used to live in East London which was so much fun. As a result of lockdown and going a bit stir crazy, my husband and I decided to move a little further out to be closer to nature. We're both from a small, rural village in Australia, so where we are now, reminds us a lot of home which is comforting. It's still very easy for us to get into town from here though which is great.
It sounds funny but one of my favourite things about living in the UK is your amazing supermarkets – we don't have anywhere near the food variety and options in Australia as you do here. Also, Amazon deliveries take like, three weeks out there!
You have an album – "Hemispheres" – on the way in November. How personal is the album and what inspired you to write it?
It is a very personal album to me and probably took me about four years to finish it. A lot of the songs were written during the time I spent living between LA and Sydney, working as a songwriter, living a long distance from my husband and figuring myself out. I didn't know if I'd ever finish the record actually, I thought it might be one of those things that lived on my laptop forever (thanks lockdown). Some of the songs are deeply personal, which will be fairly obvious, and there are a couple of songs on there that are stories I created. I don't always sing from an autobiographical standpoint as I get bored doing that.
What is your top tip for living your best life?
Surrounding ourselves with people we love and care about, valuing our relationships and ensuring we maintain and nurture them. I think 'following your own bliss' or whatever is important of course, but there is a quote from that movie A Wonderful Life that I love that says 'you can only take with you what you've given away'. Nowadays I'm trying to live my life with that top of mind.
What are your plans and ambitions for the future?
I would really love to start a family – it hasn't been that easy for us and there's a song on the record, Cover Fire that is a little bit about that journey. On the music side, I would love to make another record after this one, and I've actually written a lot of songs for that already… I guess we'll have to wait and see!
FOLLOW JESS CHALKER
Website | Instagram | Spotify | | Facebook | SoundCloud