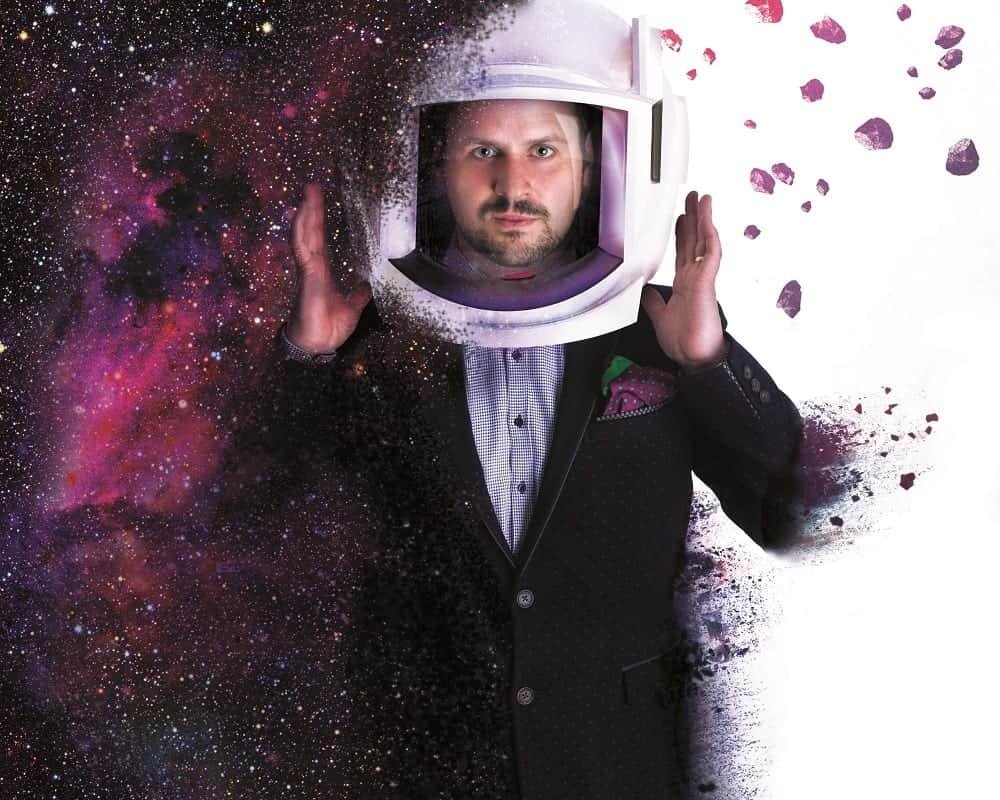 Kevin Quantum will be bringing his show Quantum Magic to Clapham Grand on Saturday 2nd December.
This is the London debut from Kevin Quantum; a magician-scientist hybrid, tutored by Penn & Teller, a member of the Magic Circle and award-winner with sell-out shows in Edinburgh and Adelaide. Magic is real and Kevin will prove it to you.
"He makes the impossible possible. That's magic" ***** The Herald
'Will leave you picking your jaws off the floor' **** Adelaide Advertiser
You've been incredibly successful since Faking It? What has been the hardest part?
Being a magician seems like a very sociable job, but you often have to work alone, travel lots! That means I sometimes go weeks without seeing my family. That's pretty tough.
How has your past as a scientist benefited you in your career as a magician?
It's weird – when I first became a magician I totally distanced my self from Science. I was now a magician and didn't need that extra baggage. Over the last 5 years, I've realised though that the Physics is what makes me unique and interesting to people. I found myself being drawn to magic that took modern ideas and tech that I was able to manipulate only because I had the physics background, and really smart friends to bounce ideas off. So, in short, the science has defined my recent work.
Do you see the constant evolution of science and technology having a great impact on magicians and the magic industry as a whole?
Magic only works when there's a magician and an audience. As soon as tech takes the place of one or the other then it ceases to be magic. Fortunately we're not there yet! And as long as people can comprehend what's impossible then I believe magic will be there. However Magic will most likely have accomplished its goal when we all transcend our lives into virtual space. I think that will happen in the next 150 years. In a virtual world, I believe we'll all be magicians!
What can we expect next from you?
Wonder, laughs and joy. I want people to see lots of impossible moments, many inspired by science, but also be sore from laughter. I love sketch comedy and possess an incredibly silly sense of humour and I try to bring an element of that into my performances.
Sum up your career as a magician within three words.
Surprised many people.
What advice do you have for the young magicians out there trying tomake it big?
Think big. Work hard. Meet your idols and soak up any info you can get from them.