JODIE WESTON –'Think About Me' –Featuring CHARLOTTE BRANSON
– REMIXES BY K-WARREN & PATRICK MEEKS
Multi-talented DJ, producer and model Jodie Weston will celebrate the New Year by dropping her hot new House track Think About Me on Blue Monday the 17th January 2022. The epic anthem is a rework of an RnB classic with an edgy, modern twist and Deep House flavour, Think About Me features the vocal talents of Charlotte Branson.
Jodie has been the host of The Dollhouse Show weekly on Flex FM for the last 2 years and has played at iconic venues including Ministry Of Sound and The Source, supporting industry heavy-hitters such as Tiesto, Idris Elba & Gareth Emery. Jodie has had features in music media such as Wonderland, Vents Magazine and Music News and is known for her vibrant, performance-focused and energetic DJ sets. Jodie brings a fresh perspective to the scene, 'I'm all about peace, love & House music'.
Jodie continues and says: I wanted to continue along with my theme of releasing an uplifting House track on Blue Monday which is known as the most depressing day of the year. I released my last track 'Give A Little Love' on Blue Monday 2021, so I want to do the same this year and continue with the alternative to Blue Monday, with that being my uplifting tracks."
Charlotte Branson, the featured singer is a soulful English vocalist who delivers a deep, hypnotic & sexy vibe to the track. She released her first single, 'Holding On' in August 2019; and her music is regularly featured on BBC Introducing. She has also had recent House music collaborations with Product Of Us & Damon Hess.
Think About Me is remixed by K-Warren, a UK Garage producer and former member of the group Architechs, best known for their garage remix of Brandy and Monica's 'The Boy Is Mine.' K-Warren's other releases have included, 'Coming Home,' Richie Dan's 'Call It Fate' and his mix of Ed Case's 'Something in Your Eyes.'
London House/Tech DJ, Producer and Radio Presenter Patrick Meeks serve up the Deep Tech House remix of Think About Me. Patrick hosts a weekly show on Flex FM and has had recent success with Traxsource, Beatport and iTunes. He enjoys support from Kiss FM and Radio One and co-launched his own label Traded Music in 2020 -currently going from strength to strength with charting releases and A-List support.
Think About Me will be released on 17th January 2022.
Listen to Think About Me on the private SoundCloud links:
Radio edit | K-Warren remix (Garage) | Patrick Meeks remix (Tech/Deep Tech House) | Club edit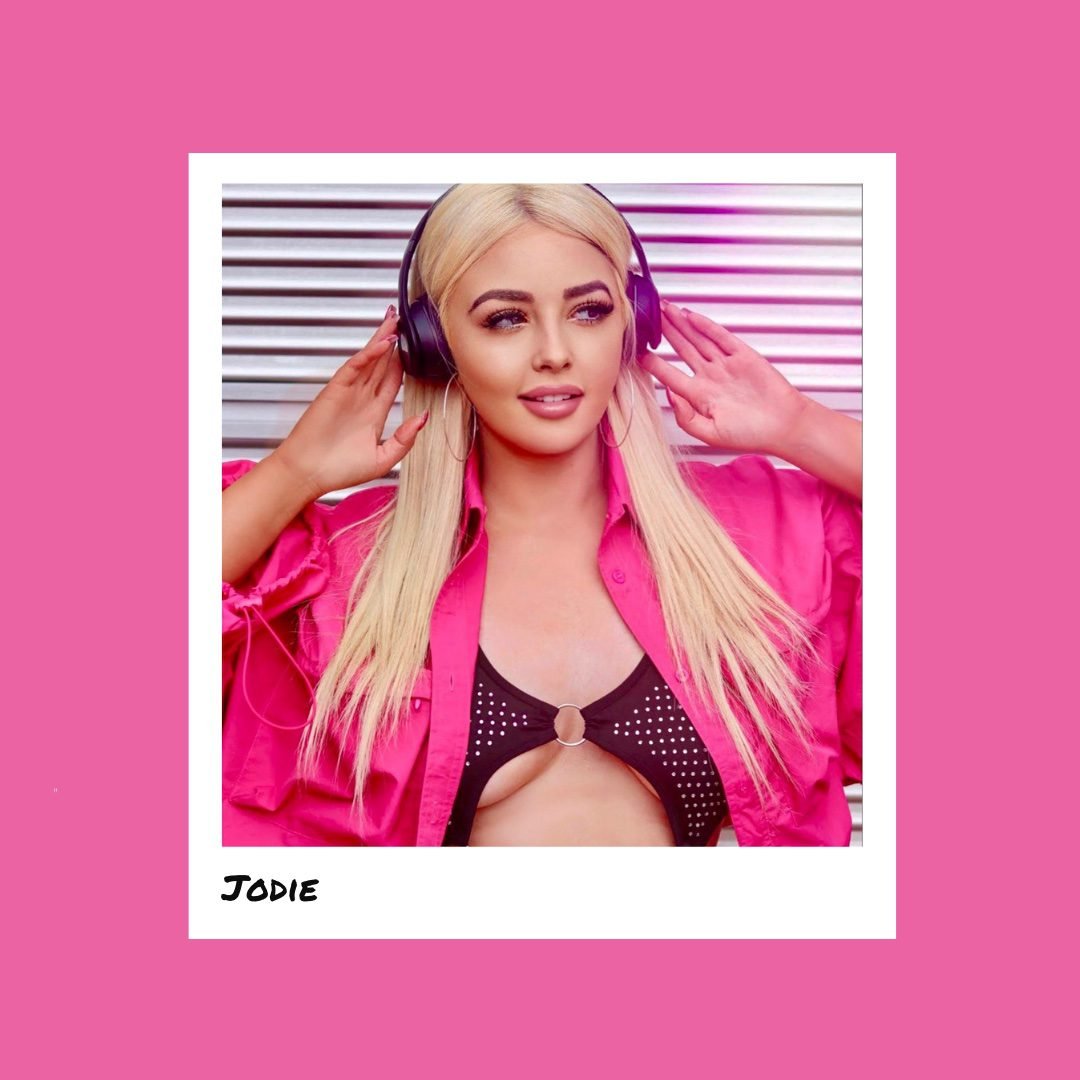 Interview with Jodie Weston
1. You plan to release your hot new track, 'Think About Me,' to give us an uplift on Blue Monday. Tell us more about the single?
My new track, Think About Me, is an uplifting deep house track with some sexy, sultry vocals from a singer called Charlotte Branson. I can't wait for everyone to hear the track on 17th January, and I have two epic remixes from K-Warren, who was in a garage group called Architechs and an amazing Tech house remix by a producer called Patrick Meeks.
2. You released your last track, 'Give A Little Love' last year on Blue Monday coined the most depressing day of the year and plan to do the same this year. Tell us more about your plans to provide an alternative uplifting experience?
I am all about the peace and love vibes; January is notoriously known as being one of the dullest months of the year and blue Monday for being one of the most depressing, so I wanted to lift everyone's spirits with my upbeat house track and what better day to do that than Blue Monday.
3. How would you describe your music style to someone?
My music style in terms of production is uplifting with sexy vocals and a hint of deep house.
4. Can you tell us about your music background and who influenced you?
I never went to music school or anything like that. I grew up going to concerts from like nine years old on a monthly basis before I was old enough to go clubbing. So I have always dreamed of being a performer. I loved the lights, the glamour and the music. I danced a bit too when I was younger, so I have rhythm, which I think you need in order to be a DJ.
I only started DJing about five years ago. I was always the girl in the club telling the DJ what to play to get the club hyped. It always seemed to work when they played the songs I requested, so I thought why don't I just become a DJ myself and make some money whilst doing something I enjoy?
My musical influences are artists like Jhene Aiko, Nora En Pure, Janine, Hot Since 82 and MK.
5. How would you describe yourself?
I'm a free-spirited, hippy, individualist. Often misunderstood, but I like to spread the message that you can do anything in life if you put your mind to it. And often, the dark horse is the one who prevails the most. It's good to be a dark horse because you can only impress people, and there's no pressure.
6. You have previously appeared on C5 Rich Kids Go Skint and are previously famed for splashing the cash. What did this experience teach you?
To be honest, I was on season 1, so I didn't know exactly what the title and angle of the show were going to be. I knew it was about living a different lifestyle, and they were looking for people who lived a somewhat glamorous lifestyle, but that's all I really knew.
One of my parents is what many people would deem as "rich" and has been for a while. But I witnessed first-hand my other parent go through so much financial stress a few years prior to going on the show. So I had already seen for my own eyes what financial stress could do to someone very close to me and felt a lot of the repercussions of that.
7. During the pandemic, you have completely changed your look on finances and have begun to save. What tips can you pass on, and what learnings can you share?
I do believe that savings are vital, as I mentioned earlier. Not just the pandemic, but seeing how someone you know can go from everything to nothing. It changes your mindset and makes you anxious about obstacles life can throw at you. I always have a safety cushion because It's important to have some savings and not be silly with your spending, and that gives you independence and peace of mind.
8. What are your favourite things about London??
I love that you can follow your dreams in London. I know that sounds cheesy, but I am from the middle of nowhere; I grew up on the border of Staffordshire and Derbyshire. Although London can be ruthless at times, I wouldn't be doing the things I'm doing now if I didn't move here when I was 19. The events and parties I go to in London are things that I could only ever have seen in movies and dreamt of growing up.
9. What is your top tip for living your best life?
Live your life for you, and not for someone else. Listen to your parents' advice, respect your partner's wishes, but do what makes you truly happy and fulfilled. Not what other people are telling you you need to do in order to be happy.
10. What are your plans and ambitions for the future?
I want to keep building my career as a DJ because although I love reality shows, I think it's important to have a talent or focus as well. Despite the fact that I may look vain from the outside, I have a lot of depth to me in reality. I like to have substance in my life and want to leave my Jodie Weston mark on the world.
Follow Jodie Weston on Instagram