12th year of LGBTQI+ arts festival events to take place in November
A very successful, vibrant UK-wide LGBT arts festival GFEST 2019 launched at the Museum of London on 1st November. All other UK-wide events start tomorrow.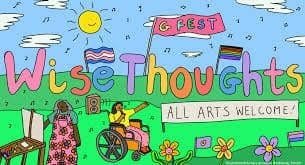 UK-wide LGBT arts festival GFEST 2019 launches at Museum of London
This November, LGBTQI+ charity Wise Thoughts is putting on the 12th annual GFEST – Gaywise FESTival ® 2019 – an arts festival incorporating LGBTQI+ dance, performance and discussions around what it means to be queer in 2019.
Hosted by Sadie Sinner, founder of The Cocoa Butter Club, the Queer Queries, the launch event included workshops by queer artists of colour and screenings of films by trans activist Jake Graf and trans collective My Genderation.
What is GFEST?
GFEST is an annual LGBTQI+ arts festival taking place across the UK, from 11-23 November, run by Wise Thoughts, a charity based in Haringey in north London. GFEST is programme of LGBTQI+ arts events, including performances, creative writing, and a queer tea dance.
With the theme of #QueerQueries, this year's festival will be provoking discussions around queer identity, what it means to be queer and changing attitudes towards the term 'queer'.

GFEST Highlights 2019:
GFEST have put on a calendar of events for next week. The GFEST Opening Debate is held on 11th November.~ith the LGBT Interfaith event in Camden on Tuesday 12th November.
Wise Thoughts are hosting a creative writing workshop on Wednesday 14th with Two Brewers hosting a Cactus Club Tea Dance on 17th November.
Drawing from circus, stand-up and live art, Contra on 19th November is a solo cabaret of contradictions. Fierce, witty and uncompromising, this highly physical show interrogates personal, social and historical occupations of the female body. Contra is hosted by Jacksons Lane, 269a Archway Road London N6 5AA.
You can check out the full list of events next week on their official website.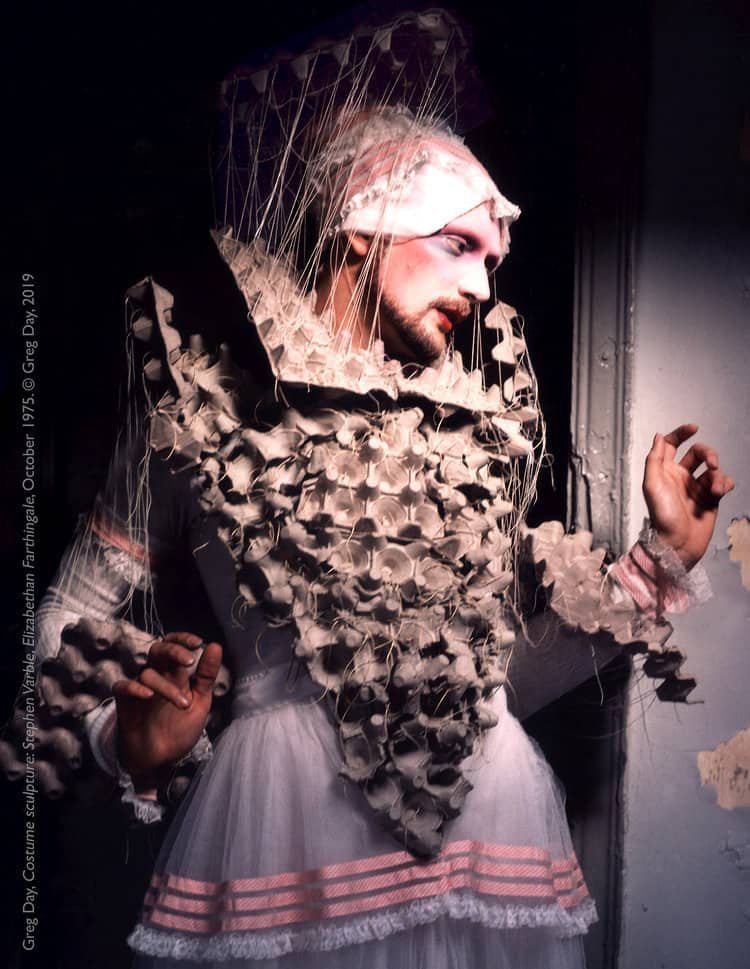 The Gutter Art of Stephen Varble, The Horse Hospital, Colonnade Bloomsbury, WC1N
26 Oct 2019 – 16 Nov 2019 The Gutter Art of Stephen Varble: Genderqueer Performance Art in the 1970s, photographs by Greg Day
Curated by David J. Getsy, the exhibition brings to light the work of performance artist Stephen Varble (1946–1984) through the photographs taken by Greg Day (b.1944) of his costumes, performances, and collaborations.
Award winning, gender blending celebration of iconic women in music 'Epicene' comes to London as part of GFest 2019
Award-winning musician Paul Diello invites you to his gender-blending celebration of iconic women in music. Join the Brighton-based avant-garde performer and his band on a colourful camp cabaret extravaganza as they re-imagine classic female songs originally performed by legendary singers such as Kate Bush, Joni Mitchell and Madonna to name but a few. Dance, sing, laugh and cry as Paul interweaves his journey of childhood out-castings and social misfittery into well-loved compositions. Every sense will be tantalised in this outrageous, rainbow-coloured romp. All new version for 2019!
Why GFEST matters:
GFEST is an exciting opportunity to bring together LGBTQI+ and BAME communities from across the UK, using the arts to connect and celebrate our identities.
GFEST Artistic Director Niranjan Kamatkar said, "This year's GFEST is celebrating 12th year of LGBTQI+ equality presented in all art forms, in all walks of life. The festival values and supports contributions from artists, filmmakers, performance acts, practitioners. It will be an exciting fortnight from 11 November to 23 November full of events, films, debates, performances, dance evenings etc. Festivals like GFEST spread the word about the much needed cultural and social equality for LGBTQI+ people; it is important that cultural acceptance and social equality is best delivered via social, cultural event."
Individuals, venues, libraries, museums and organisations are invited to submit their own events to be promoted as part of GFEST. To sign up, all you need to do is fill in the form here. Sign up is free.