Andy Warhol, Self-portrait 1966-7. @ The Andy Warhol Foundation for the Visual Arts, Inc. / Licensed by DACS, London.
Capturing the Moment – Tate Modern
14 June 2023–28 January 2024
Opening tomorrow, Capturing the Moment explores the dynamic relationship between contemporary painting and photography. This group exhibition unfolds as an open-ended conversation between some of the greatest painters and photographers of recent generations, looking at how the brush and the lens have been used to capture moments in time and how these two mediums have inspired and influenced each other.
The exhibition is a rare opportunity to see extraordinary works from the YAGEO Foundation Collection, including paintings by Francis Bacon, Gerhard Richter and Peter Doig and photographs by Thomas Struth, Andreas Gursky and Hiroshi Sugimoto, shown in dialogue with many recent additions to Tate's collection, including works by Lorna Simpson, John Currin, Laura Owens, Cecily Brown, Michael Armitage and Louise Lawler.
Alice Neel,Puerto Rican Boys on 108th Street,1955. Tate © The estate of Alice Neel. Photo: Tate
Capturing the Moment begins with some of the most renowned expressive painters of the post-war period.
Visitors can discover how the inventive and painterly realism of artists like Lucian Freud and Alice Neel developed alongside the emergence of documentary photography and ground-breaking photographers like Dorothea Lange. Francis Bacon's Study for a Pope VI 1961 shows the role that photographic source material played for many artists. Cecily Brown's Trouble in Paradise 1999 and George Condo's Mental States 2000 reveal the legacy of expressive figurative painting in a world of increasingly prevalent photographic images.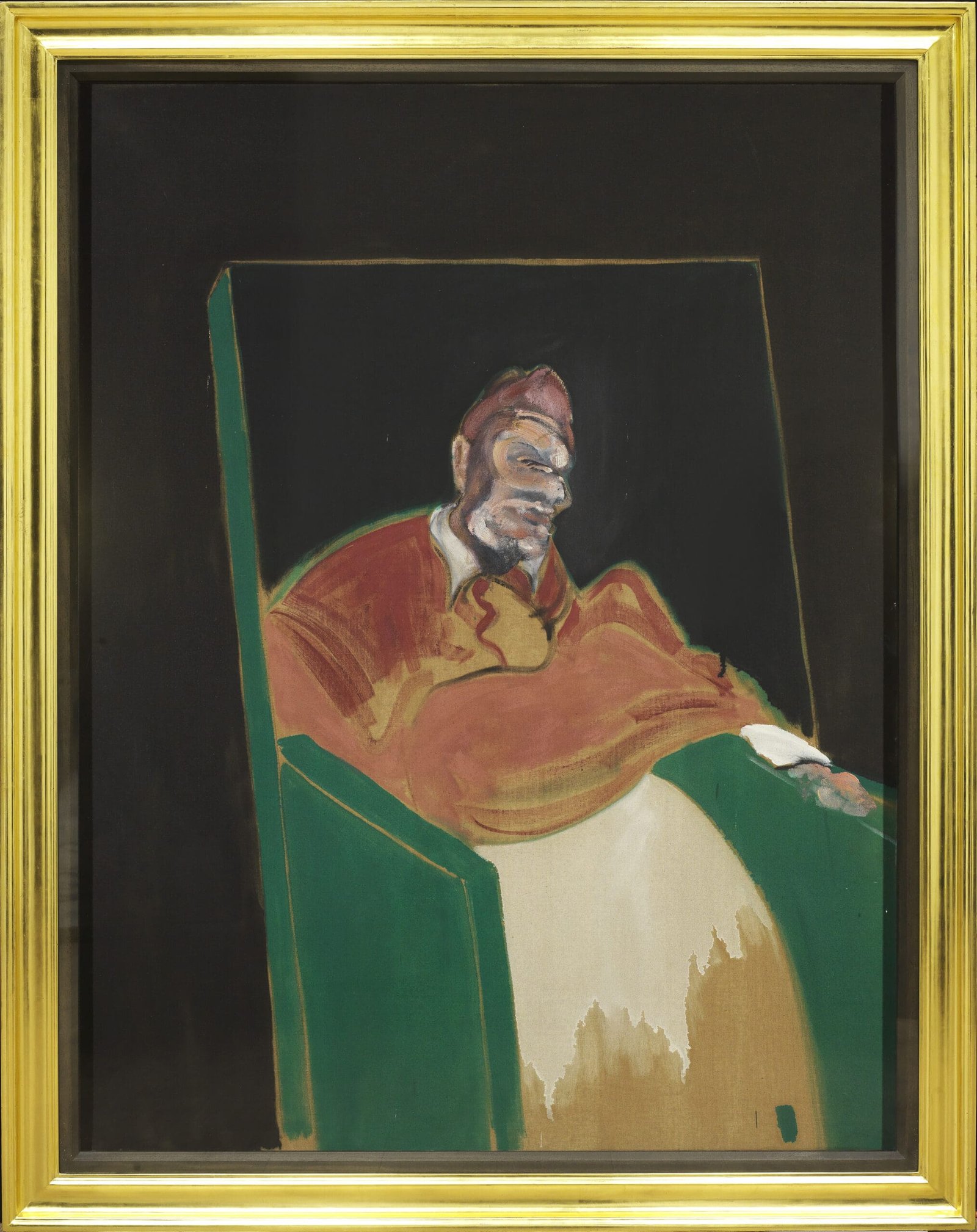 Francis Bacon, Study for a Pope VI, 1961. YAGEO Foundation Collection, Taiwan. (c) The Estate of Francis Bacon. All Rights Reserved. DACS.
The exhibition's largest section explores how painting and photography have converged.
The exhibition shows how the influence runs in the opposite direction with a series of strikingly painterly photographs. These range from the dramatic large-scale tableaux of Jeff Wall's A Sudden Gust of Wind (after Hokusai) 1993 and Andreas Gursky's May Day IV 2000, to Pushpamala N's playful take on grand history painting and Hiroshi Sugimoto's atmospheric near-abstract seascapes. Photographs by Thomas Struth and Louise Lawler, capturing famous paintings on display and in storage, reveal another way the two mediums have found a home within each other.
The exhibition's largest section explores how painting and photography have converged, with major contemporary works showing how both art forms attempt to capture fleeting points in time or moments in history. Gerhard Richter's photo-realist paintings, such as Two Candles 1982 and Aunt Marianne 1965, encapsulate one approach to this, alongside later works by Luc Tuymans and Wilhelm Sasnal. Pop artists like Richard Hamilton, Andy Warhol, Robert Rauschenberg and Pauline Boty offer another approach, incorporating and collaging photographic images in their paintings, as can also be seen in Lorna Simpson's Then & Now2016 and Njideka Akunyili Crosby's Predecessors 2013.
Key works by Lisa Brice, Miriam Cahn, Peter Doig, Marlene Dumas, David Hockney and Paulina Olowska show yet more ways in which the style, composition, content and meaning of contemporary painting exist in dialogue with photography. And as screen-based images become ever more ubiquitous, recent canvases by Laura Owens, Christina Quarles and Salman Toor offer a glimpse of how digital media is now reshaping how painters work today.
Capturing the Moment is realised in collaboration with the YAGEO Foundation, Taiwan. The YAGEO Foundation was founded by Taiwanese collector, entrepreneur and philanthropist Pierre Chen in 1999. The exhibition is curated by Gregor Muir, Director of Collection, International Art, Tate, and Beatriz García-Velasco, Assistant Curator, International Art, Tate Modern.
Tate Members get unlimited free entry to all Tate exhibitions. Become a Member at tate.org.uk/members. Everyone aged 16-25 can visit all Tate exhibitions for £5 by joining Tate Collective. To join for free, visit tate.org.uk/tate-collective.
David Hockney, Portrait of an Artist (Pool with Two Figures), 1972. YAGEO Foundation Collection, Taiwan. © David Hockney. Photo: Art Gallery of New South Wales/Jenni Carter
Listings Information:
Capturing the Moment
13 June 2023 – 28 January 2024
Tate Modern, Bankside, London SE1 9TG
Open daily 10.00–18.00
Tickets available at tate.org.uk and +44(0)20 7887 8888
Free for Members. Join at tate.org.uk/members
Follow @Tate #CapturingTheMoment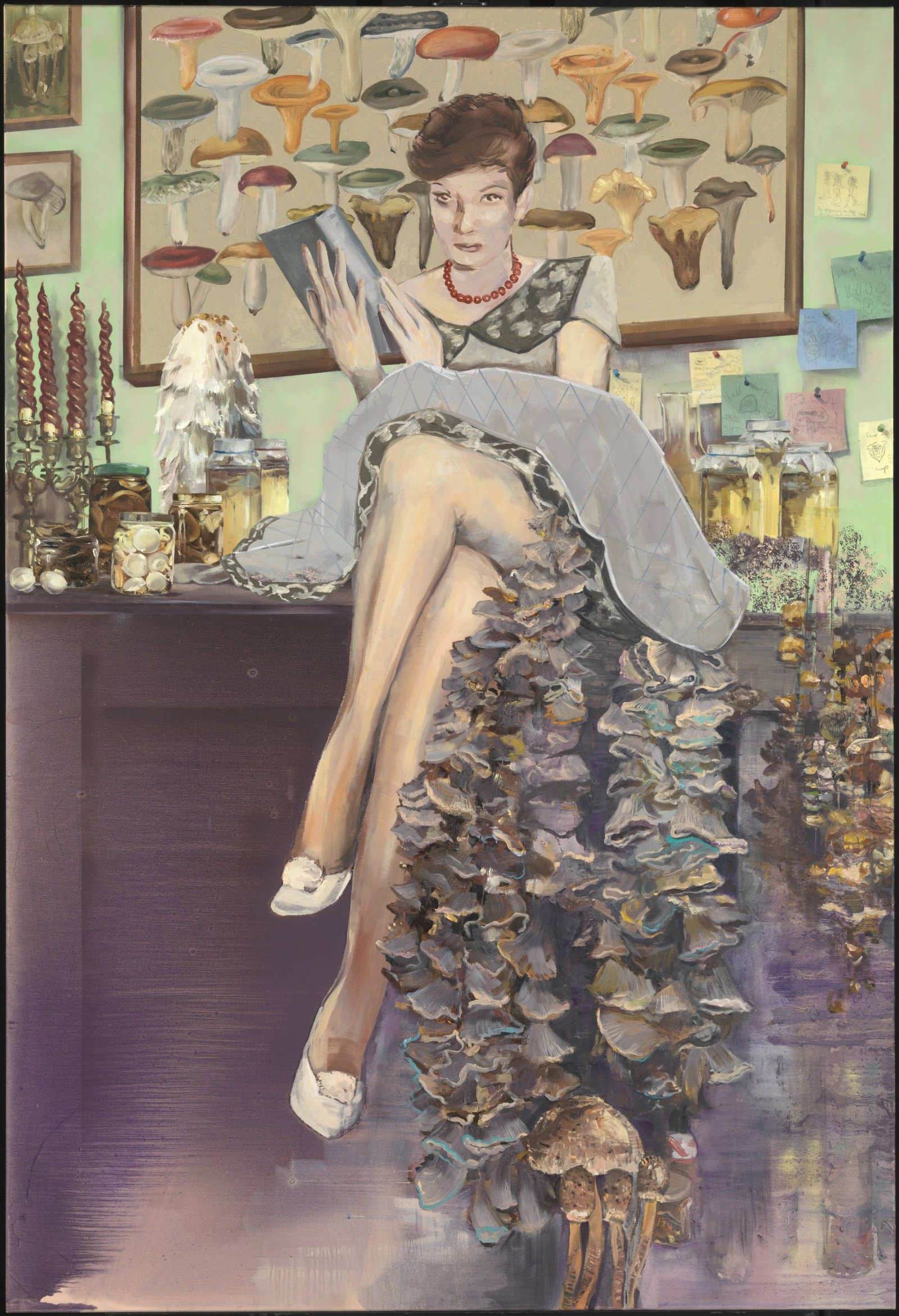 List of Artists

Michael Armitage; Francis Bacon; Georg Baselitz; Pauline Boty; Lisa Brice; Cecily Brown; Miriam Cahn; George Condo; Njideka Akunyili Crosby; John Currin; Peter Doig; Marlene Dumas; Jana Euler; Lucian Freud; Andreas Gursky; Richard Hamilton; David Hockney; Candida Höfer; Dorothea Lange; Louise Lawler; Marwan (Marwan Kassab-Bachi); Alice Neel; Paulina Olowska; Laura Owens; Pablo Picasso; Pushpamala N.; Christina Quarles; Robert Rauschenberg; Paula Rego; Gerhard Richter; Wilhelm Sasnal; Joan Semmel; Lorna Simpson; Thomas Struth; Hiroshi Sugimoto; Salman Toor; Luc Tuymans; Jeff Wall; Andy Warhol.
About the YAGEO Foundation
The YAGEO Foundation is a non-profit organisation founded by Taiwanese entrepreneur Pierre Chen. Established in 1999, the Foundation promotes art and culture by sponsoring exhibitions, research and educational programmes. The Foundation aims to foster dialogue between East and West and thrives to integrate art into everyday life. Pierre Chen is the chairman and founder of the global passive component leader YAGEO Corporation. Besides the tech industry and his art collection, Pierre is best known for his passion and influence worldwide in the lifestyle industry.
Related events:
Tate Modern Lates
Friday 30 June 2023, 18.00-21.30, Free
This Tate Modern Late will celebrate the connection between painting and photography. Join artist-led talks as they use five images to explain how they capture the moment. Try drawing live dance, or take on a photo mission around the galleries. Accompanying this evening are DJ sets programmed by Global Roots. To find out more, visit https://www.tate.org.uk/whats-on/tate-modern/tate-modern-lates
Image credit: Andreas Gursky, May Day IV, 2000. Yageo Foundation, Taiwan. © Andreas Gursky Courtesy Sprüth Magers Berlin London DACS 2023