London Cocktail Week Highlights – October 2021
London Cocktail Week – now extended to the whole month of October 2021 – has announced its event schedule. With an incredible line-up of events, it's clear to see why the festival is the biggest city-wide celebration of cocktails in the world. It's also one of my favourite events happening in London each year.
Alongside this timetable of unmissable parties, pop-ups, masterclasses and immersive experiences for everyone from amateur to expert. 250 hand-picked venues from London's highly celebrated bar scene will be serving special Signature Cocktails for just £7 all month long to those wearing a wristband. 
Wristbands are £15 and can be used throughout the month of October, available from londoncocktailweek.com. Getting a London Cocktail Week wristband presents a truly unrivalled opportunity to drink incredible cocktails at bars such as Tāyer+Elementary, Blue Bar at The Berkeley, Artesian at The Langham, Lyaness, Sketch and Three Sheets alongside brand new openings such as Bar La Rampa, Sucre and Abajo, Park Row and Hacha Brixton at a fraction of the usual cost. 
New for 2021, London Cocktail Week has partnered with Covent Garden to create a hub for the festival, with the main aim to encourage people to re-discover the West End. Visitors to Covent Garden will also be able to enjoy the best of global and independent dining, world-class shopping as well as experience immersive art installations by artists such as Chila Burman and more.  
With so many activities to choose from, London Cocktail Week organisers Hannah Sharman-Cox and Siobhan Payne have picked out the not-to-be-missed festival highlights. 
THE BEST OF THE POP-UPS 
The Essence House – a Multi-Sensorial Drinking Experience
The heart of the hub for London Cocktail Week in Covent Garden, The Essence House will be an immersive, multi-sensorial drinking experience, which allows you to understand your personal palate profile. With expert guidance, you will enjoy an intricate series of flavour and aroma tests, designed to help you uncover new ways to reimagine taste and understand the impact of effervescence, temperature, and garnish. With these next-level skills, you'll learn how to reinvent the way you create cocktails for both yourself and others, before heading out to the rooftop terrace where you'll be welcomed by talented bartenders serving signature London Essence cocktails.
Also comprised within this space is the London Cocktail Week Main Bar on the ground floor, which will be the stage for bartenders from all over the country and the world to showcase their skills. 
01-24 October 2021 | Full Essence House Experience including 2 cocktails, £20 | Carriage Hall, 29 Floral Street, WC2E 9DP | More Details
Discarded launches The World's Most Rubbish Bar 
Zero-waste spirits brand, Discarded Spirits Co., is launching a first of its kind and decidedly unique drinking experience: The World's Most Rubbish Bar. Immersive, stylish and sustainable, it will take locally sourced to another level, with the world's leading bars including the likes of The NoMad, Silo, Lyaness, Artesian and Eve Bar, transforming 'waste' into exquisite sustainable Discarded cocktails. More than just a bar, the drinking spectacle will take you on a beautifully designed journey of discovery from the moment you arrive. Reframing how you perceive waste whilst also celebrating three innovative, sustainable, and utterly delicious spirits from the Discarded Spirits Co. – Discarded Grape Skin Vodka, Discarded Banana Peel Rum, Discarded Sweet Cascara Vermouth – all of which creatively reuse otherwise wasted ingredients.  All ticket proceeds will be donated to the anti-waste charity, Felix Project.
15-17 October 2021 | Two Hour Experience, including 5 cocktails, £20 | The Ditch, Old Street, EC1V 9LT  | More Details
Buffalo Bourbon Empire 
The acclaimed Buffalo Bourbon Empire pop-up by Buffalo Trace is back this London Cocktail Week, with a month-long celebration of whiskey and cocktails. The Buffalo Bourbon Empire is an immersive experience celebrating everything cocktail culture, taking over Milroy's of Spitalfields for the month of October. The iconic four-story whiskey venue will host a full calendar of entertaining, engaging and educational cocktail masterclasses, food pairing experiences and tasting events showcasing rare and exceptional spirits.
 Guests at the Buffalo Bourbon Empire can look forward to American whiskey tastings from the most-awarded distillery in the world, Buffalo Trace. As well as award-winning Indian single malts from Paul John and rare cognac from Domaine Sazerac de Segonzac. Cocktail lovers will learn for themselves how to perfectly make iconic classic cocktails. Using the finest spirits while hearing the stories of how those cocktails came to be from cocktail historians and experts.
01-31 October 2021 | Free Entry, cocktails from £7 for wristband wearers | Milroy's of Shoreditch, 76 Commercial Street, E1 6LY | More Details

BrewDog Distilling Co. Lost Forest 
The BrewDog Lost Forest is a world of its own. Situated in the buzzing hub of Covent Garden, escape to the wilderness, head into the woods and experience an incredible range of bespoke cocktails and exclusive access to the brand new Brewdog spirits portfolio launching in October.
Brewdog in Seven Dials will transform its upper-level bar into a thriving Scottish forest for the whole month of London Cocktail Week, featuring a lush selection of 'zero waste' rum, vodka and gin cocktails (all brand new spirits) a series of forest themed events, a curated 'living wall' for the ultimate plant-powered selfie. Every single element of the cocktails served will be edible – from the cups to the liquid to the garnish.
01-31 October | Free entry, cocktails from £7 for wristband wearers | Brewdog Seven Dials, 142 Shaftesbury Ave, WC2H 8HJ | More Details
Salon Courvoisier
Nightjar, Oriole and Courvoisier have partnered to bring to you Salon Courvoisier throughout October. Indulge in beautifully crafted cocktails with the World's Most Awarded Cognac House, deliciously paired food and vibrant live music composed by musicians creating the future of modern jazz. The perfect opportunity to bring everyone together at the end of the day to celebrate and be joyful.
  You can also book a tableside exploration into the world of Cognac, cocktails and aroma. Enjoy a guided tour through award-winning Courvoisier cognacs by one of the world's best bartenders, and sample a perfectly crafted refreshing cocktail before learning how to create your own bespoke Daisy-style serve.
01-31 October | Free entry, cocktails from £7 for wristband wearers | Nightjar, 129 City Rd, EC1V 1JB and Oriole, E Poultry Ave, EC1A 9LH | More Details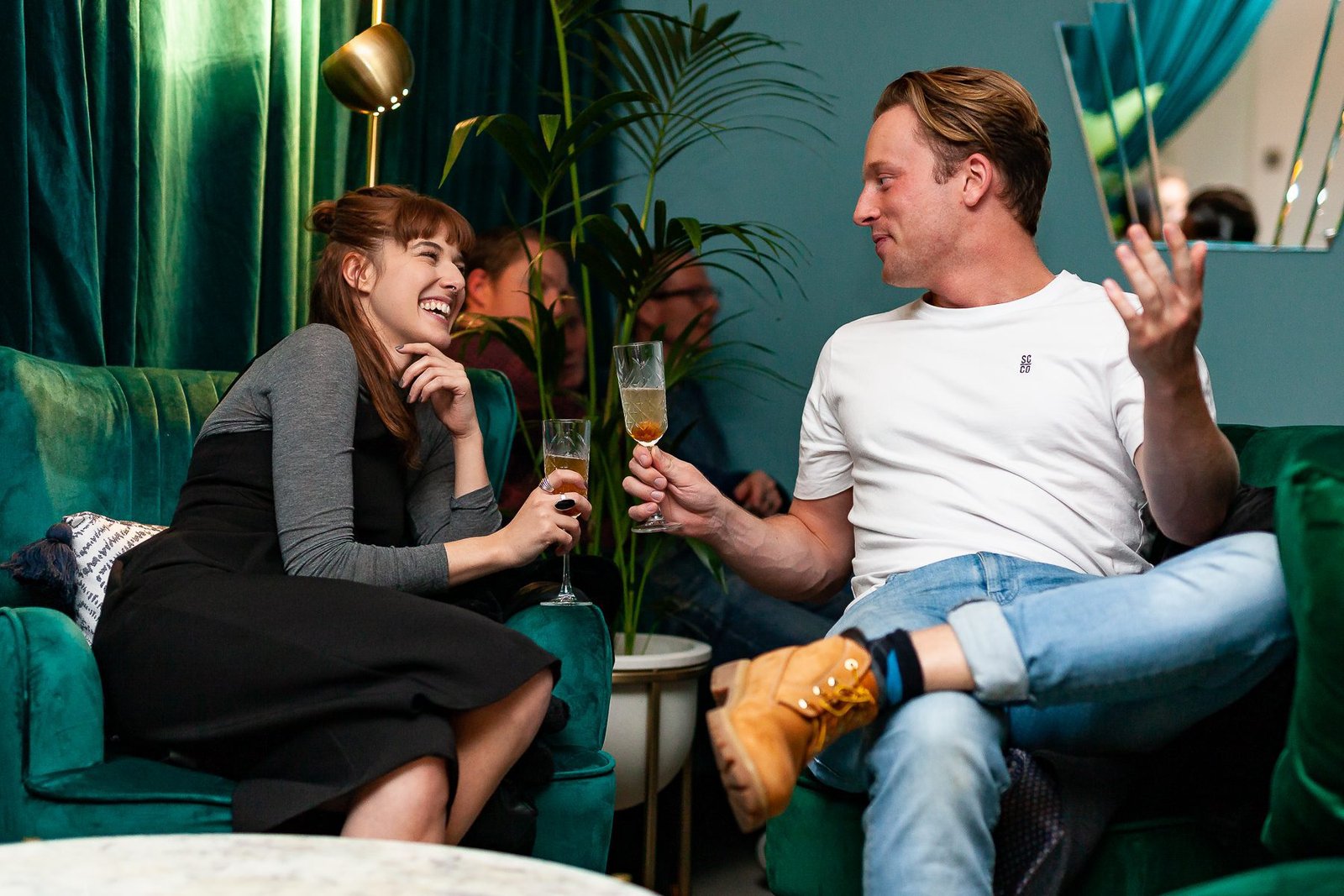 THE BEST OF THE £7 COCKTAILS
World Class Cocktail Collection
The award-winning bar scene in London has long made the city a desirable destination for cocktail connoisseurs and so the opportunity for £7 cocktails in some of the city's very best bars is as important now as it was when the festival began in 2010.
This year, there are more than 250 bars taking part and so to help navigate the list, the World Class Cocktail Collection is back – to celebrate the city's world-class status. Featuring World Class brands including Ketel One vodka, Tanqueray No. TEN gin, Johnnie Walker and Talisker whiskies in bars right across the city including Black Rock, Adam Handling's Eve Bar, 40 Elephants at The Great Scotland Yard Hotel or Bar Américain in the heart of the West End – there are delicious £7 World Class cocktails awaiting all those wearing a festival wristband. 
01-31 October 2021 | Cocktails from £7 for wristband wearers | London-wide | More Details
The Rémy Cointreau Classic Cocktail Trail at London Bridge
  Set aside some time to re-discover some classic and modern classic cocktails, on the London Bridge Classic Cocktail Trail. With some of the world's best-known drinks available to try for the usual festival price of just £7, this is your chance to reacquaint yourself with a historic area of London and iconic classic cocktails.
 Where else would you start this journey but with Passoa and the UK's #1 cocktail the Porn Star Martini? Visit the rooftop terrace at Vinegar Yard and take part in the Wheel of Passion to discover your next destination! Other classics to try during the month include The Botanist Martini at Bar 31, The Mount Gay Daiquiri at Bermondsey Larder, The Summer Hays Pop-Up at Hay's Galleria, The Metaxa Espresso Martini at Crol & Co and celebrate the 100-year anniversary of the Sidecar with Remy Martin 1738 at The Last Talisman.
  01-31 October 2021 | Cocktails from £7 for wristband wearers | London Bridge | More Details
London Cocktail Week at home
London Cocktail Week at Home, in partnership with The Drinks Drop, brings a pick of the £7 Signature cocktails from The Cocktail Tours to homes nationwide. For those who prefer socialising at home, those that want to extend their celebrations or, for those that don't live in London,  single-serve cocktails created by a selection of London's best bars will be available for next day delivery – or same-day within London – delivered by bartenders on bikes. 
A QR code on the cocktail packaging takes you to perfect serve information, including garnish and information all about the ingredients. To ensure environmental sustainability, each delivery is even provided with return envelopes for the used packaging. 
01-31 October 2021 | £7 Cocktails delivered nationwide | More Details
"Make it Royale" with the Moët & Chandon Champagne Cocktail Collection
 This extended London Cocktail Week is all about toasting a fresh start for London's bar scene and what better way to create new memories and celebrate the reopening than by adding some Champagne to your cocktails. 
 Well, look no further because Moët & Chandon Champagne have added a little extra luxury this London Cocktail Week at a hand-picked collection of bars across London, who will be offering a special upgrade. As an upgrade option to the £7 offering, wristband wearers can "Make it Royale" with a £10 cocktail made with Moët & Chandon Champagne at bars including Mr Fogg's Society of Exploration, City Social, Publiq. and Callooh Callay.
 01-31 October 2021 | Moët & Chandon Champagne cocktails at £10 for wristband wearers | London-wide | More Details
THE BEST OF LCW EVENTS
Cocktail & Cactus Grafting workshop with PRICK LDN & Horse with No Name 
BRAND NEW Bourbon infused with Habanero, Horse with No Name, has partnered with PRICK, London's first cacti and succulent boutique to create a unique event for cactus and cocktail lovers.
Join PRICK founder and self-proclaimed cactus addict Gynelle Leon and the Horse with No Name saloon team for a one-of-a-kind workshop to practice the art of cactus grafting. A form of tissue engineering that has been practised for thousands of years – and learn how to make your favourite bourbon cocktails.
With a cocktail in hand and guided by Gynelle, discover how to combine creativity and plant propagation to create your own unique cactus to take home. The Horse with No Name saloon team will then host a cocktail masterclass at the bar, where you will try flights of different bourbon cocktails to discover your favourite and learn how to make it.
06-09 October 2021 | £25 per person to include two cocktails, a cocktail tasting flight and potted PRICK cactus to take home | Shallow Roots, Unit 14 Palmers Road, E2 0SY | More Details
Get the gang back together and elevate your evening
Get the gang back together at these events designed by Brown-Forman to help you immerse yourself in cocktail culture whilst catching up with your friends. With socialising having been off the cards for too long, these events are designed to elevate your evening with a memorable sensory experience without jeopardising the chance to connect with pals. 
From a coffee tour with Slane Irish Whiskey to Fords Gin Martini and Oyster Pairing evenings, an evening learning about the power of aroma with Woodford Reserve, to an elaborate Caledonian Forest whisky pairing dinner with Benriach, join Brown-Forman for a month-long exploration of all the city has to offer. 
01-31 October | Cocktails and paired snacks from £7 for wristband wearers | London-wide | More Details
Rediscover the flavours of the capital through food and cocktail pairings
Exploration is on the menu this autumn as family-owned drinks company Bacardi invites cocktail lovers on a journey of rediscovery through the capital, via a series of food and cocktail pairings around the city's most vibrant neighbourhoods.
Take a sensory voyage and enjoy the craftsmanship of the city's best bartenders as they serve up extraordinary food and drink experiences, featuring Patrón tequila, Grey Goose vodka, Bombay Sapphire gin, Bacardì rum and many more.
From Taco Tuesdays at Satan's Whiskers and Botanical Masterclasses at The Hoxton to a Lyaness takeover by the world-renowned team from Two Schmucks in Barcelona, there will be an explosion of flavours on offer. Everyone will find something to entice them to dive back into London's world-leading cocktail scene.
01-31 October | Cocktails and paired snacks from £7 for wristband wearers | London-wide |
More Details LONDON COCKTAIL WEEK
Instagram: @londoncocktailweekofficial