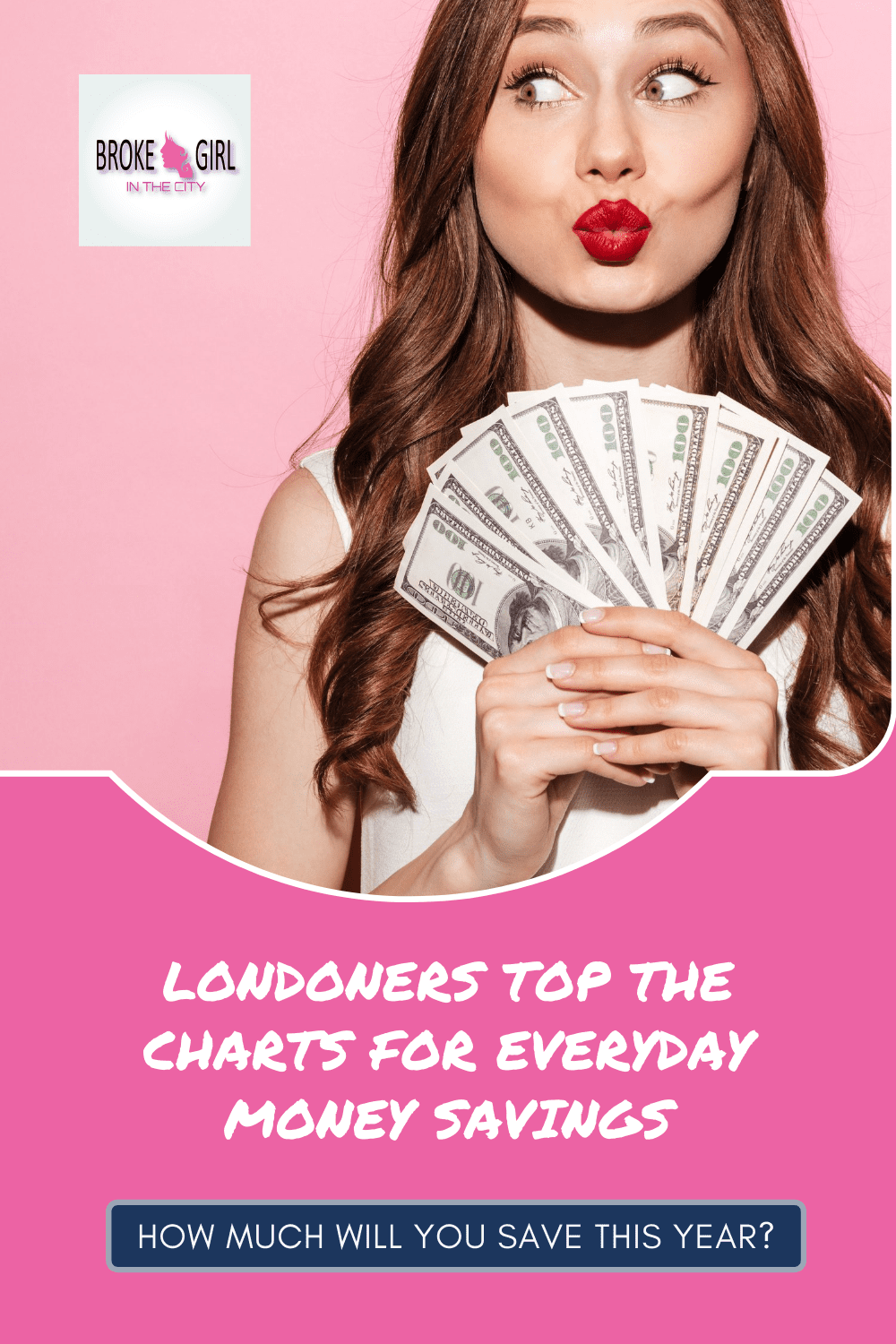 Brits saved an average of £8,088 in 2021. Londoners top the charts for everyday money savings
Brits put aside £674 per month (equivalent to £8,088 per year) by making a range of day-to-day savings, up from £7,032 (£586 per month) in 2020 – a rise of 15%
Londoners saved most: £1,786 per month (equivalent to £21,432 per year) up from £1,286 in 2020 followed by residents of the West Midlands (£728) and Yorkshire & the Humber (£621). East Anglians saved the least (£423)
Cost of living up: average monthly spend on household bills up from £1,368 in 2020 to £1,441 – an increase of 5%
Over half (51%) of Brits feeling positive about their finances as they look back on the year
Nearly half (45%) feeling positive about what 2022 has in store for their personal finances – double than those with a negative outlook (19%)
Today research by MoneySuperMarket reveals that Brits saved an average of £674 per month in 2021 by making a range of day-to-day savings, equivalent to £8,088 per year – up 15% (£7,032) from 2020.
Regional savings
Three fifths (61%) of Brits reported being able to achieve the savings goals they had set for themselves at the start of the year. Of these, Londoners saved the most on average putting aside £1,786 per month – a sum equivalent to £21,432 a year, up from £15,432 in 2020.
The capital was followed by residents of the West Midlands who saved £728 per month on average (£8,736 per year) and Yorkshire & the Humber who saved £621 per month (£7,452 per year). East Anglians saved the least at £423 per month, equivalent to £5,076 over the course of the year.
| | | |
| --- | --- | --- |
| Region | Average monthly saving | Estimated annual savings |
| London | £1,786 | £21,432 |
| West Midlands | £728 | £8,736 |
| Yorkshire & the Humber | £621 | £7,452 |
| Northern Ireland | £600 | £7,200 |
| South West | £570 | £6,840 |
| Scotland | £551 | £6,612 |
| South East | £527 | £6,324 |
| East Midlands | £447 | £5,364 |
| North West | £441 | £5,292 |
| North East | £410 | £4,920 |
| Wales | £439 | £5,268 |
| East Anglia | £423 | £5,076 |
Household bills and day to day spending
Brits reported spending an average of £1,441 on all bills per month including mortgage payments, up from £1,368 last year – a rise of 5%. 48% felt they had spent roughly the same as last year while over a third (37%) felt they had spent slightly more.
On day-to-day spending on things like going out and socialising, over two fifths (45%) reported spending roughly the same as last year. A quarter (25%) spent more.
Looking at debt, just under one in ten (8%) Brits had fallen into the red, with the average debt level being £2,944 – up 28% from £2,298 in 2020.
Despite all the challenges of 2021, 45% of Brits feel positive about what 2022 holds in store for their finances – over double the number of those that feel negative (19%).
"But while our research clearly indicates that household bills have increased for most, we also found that many Brits have managed to save more money in 2021 than they did last year – perhaps that's why so many feel positive about their finances looking forward to 2022.
"However, money worries remain a real concern for many. If you fall into this category, you can always look for practical ways to reduce your outgoings, starting with your household bills. For example, you can save up to £264 on your car insurance, while some credit card providers offer 36-month interest-free balance transfer offers which can reduce the cost of your borrowing."
For a range of practical measures to help you manage and save money, visit MoneySuperMarket.com

How to save money this year
It's important to have an emergency fund, as it is having a surplus amount of accessible savings. If you lock your money away in investments, you won't have cash readily available should you need it this year. At the start of the year, I recommended to everyone to lock down their finances. Many of us have weathered the storm this year with our finances, but for anyone who has lost their jobs before Christmas or are facing fewer hours due to COVID. Savings are exactly what we all need to fall back on!
1. Automate your savings
Each payday I make sure that my rent, bills and savings all leave my current account. I also then put my weekly spending money into pots into Monzo. Automate your savings, and you will fewer opportunities to spend them!
2. Review your bank statements
I have all of my credit card and banking apps on my phone so that I always see notifications when anything leaves my account. However, it's always good to review your direct debits and standing orders, as well as your subscriptions on your phone. You can save money by cancelling anything you no longer need…and bank that money!
3. Give yourself a savings goal
Set yourself a goal, and then put this into an app or create a separate savings pot for this. Try one of these cashless savings challenges guaranteed to make you save. It will make you feel more committed, and also you will have something to aim for. Definitely give it a try!
A goal properly set is halfway reached.

Zig Ziglar