Guide to Lumiere London
One of the best things about living in the city is that there are lots of FREE events. Lumiere London is back this year and promises to light up London (18-21st January).
What is it?
Lumiere is a festival of lights that first came to the capital in 2016, and has expanded to new locations due to its success. There will be over 50 installations to enjoy, which will be a mix of neon lights, sculptures and light projections. The festival is produced by an art production company and registered charity Artichoke. The first Lumiere produced by Artichoke took place in Durham in 2009.
The Mayor of London, Sadiq Khan, has hailed the upcoming Lumiere London as one
of the most spectacular free events to ever take place in the capital, as producers
Artichoke reveal ten of the artworks coming to London for the UK's largest light
festival.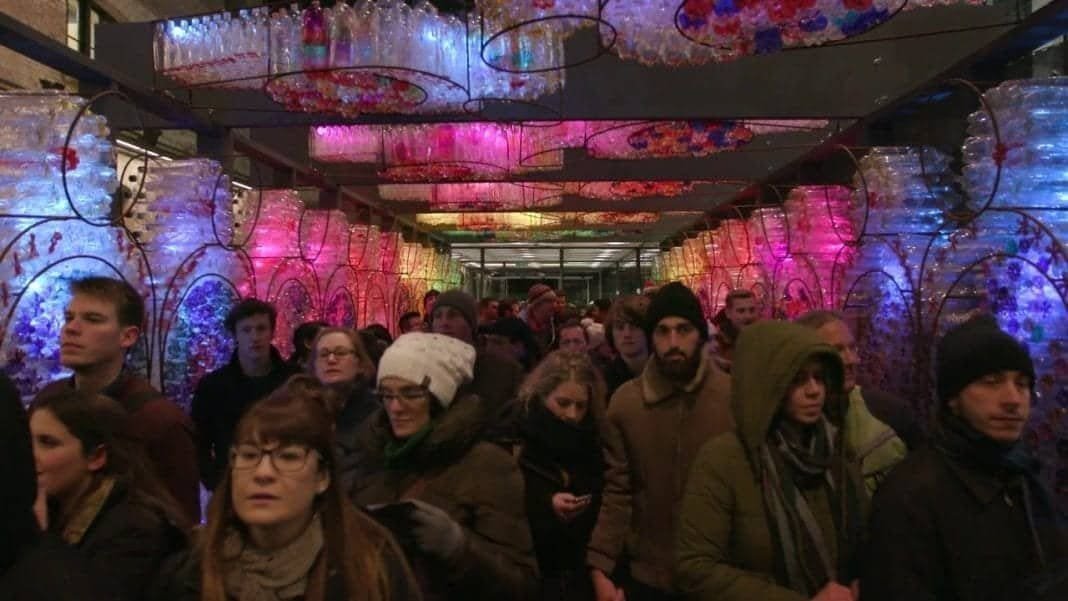 Where can I see the lights?
Whether you are North or South of the river, London will be transformed at night at six different locations: King's Cross, Fitzrovia, London's West End, Mayfair, Westminster & Victoria, and South Bank & Waterloo.
How much is it?
It's FREE! Festival-goers are asked to make a small contribution by buying an official map. You can of course download the free Visit London app or check out their website to plan your visit.
Newly-revealed works include: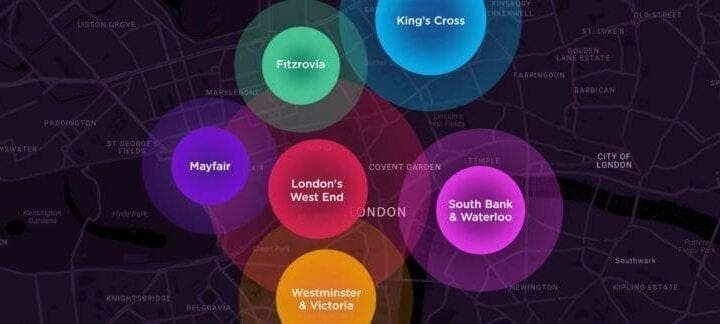 ● Interactive illuminated singing see-saws in South Molton Street in Mayfair
● An immersive work that imagines a world underwater at King's Cross
● A meditation on time from the Industrial Revolution to the present day
projected onto the iconic Hotel Café Royal building on Regent Street
● Flamingos flying through Chinatown London
● A triptych of animated self-portraits in Leake Street
● Matisse-inspired animation dancing across the facade of the Royal Academy
of Arts on Piccadilly
The​ ​Mayor​ ​of​ ​London,​ ​Sadiq​ ​Khan:​ "The incredible line-up of artworks
announced today gives a flavour of what an amazing and international festival
Lumiere London 2018 will be. Even bigger, brighter and bolder than its inaugural
event, we will see some show-stopping installations reimagining London's iconic
architecture and streets.
"I'm also delighted that this year we are organising community projects in outer
London boroughs to ensure that as many Londoners as possible can get involved
with this world-class event. Festivals like this showcase London at its international,
creative and open best."
Commissioned by the Mayor of London, and produced by arts charity Artichoke,
Lumiere London is the capital's largest art event and is free to attend, receiving
major support from London & Partners, London's West End, King's Cross and
Bloomberg Philanthropies with additional support provided by a host of partners
and funders including Wellcome, The Fitzrovia Partnership and the Victoria, South
Bank and Waterloo BIDs, Cain International, Marriott and Universal Music.
Following the spectacular success of the first Lumiere London in January 2016,
which saw 1.3 million visits over the four-night, the nocturnal festival is designed to lift the spirits in the darkest days of winter and show the city in a new light. More than 40 artworks made using the medium of light, will explore the city's most iconic buildings, landscape and architecture. The festival features artists from across the UK, France, Germany, the Netherlands, Spain and Canada amongst others.
Bigger, brighter and bolder, the second edition of Lumiere London extends from
North to South across the River Thames through six areas: King's Cross, Fitzrovia,
London's West End (including Carnaby, Chinatown London, Leicester Square,
Mayfair, Oxford Circus, Piccadilly, Piccadilly Circus, Regent Street, St James's, St
James's Square, St James's Market and Seven Dials), Westminster & Victoria, and
Southbank & Waterloo.
The latest works to be revealed are:
● Voyage​ ​by​ ​Camille​ ​Gross​ ​&​ ​Leslie​ ​Epzstein​ ​(France),​ ​Hotel​ ​Café​ ​Royal,
Regent​ ​Street:​ ​Located in the heart of London's West End, Voyage is
inspired by our physical journey through time and space: from the Industrial
Revolution, through the Belle Epoque, arriving at the present day. It is
characterised by the immediate and frantic speed of travel, all measured by
the rhythmic movement of a giant illuminated clock and projected onto the
facade of the Hotel Café Royal building on Regent Street.
● Ruby,​ ​Santiago​ ​by​ ​Emma​ ​Allen​ ​(UK)​ ​and​ ​Adam:​ ​Grey​ ​Matters​ ​by​ ​Emma
Allen​ ​and​ ​Daisy​ ​Thompson-Lake,​ ​triptych of work in​ ​Leake​ ​Street,
underneath​ ​Waterloo​ ​Station:​ ​Emma Allen, a multidisciplinary artist based
between Sri Lanka and London, uses her own face as a living canvas to
explore ideas of rebirth and renewal. Through 750 photographs Ruby​ sees
her painted face transform from a skull into a sky full of shooting stars, while
Santiago​ traces the history of humankind mapped out from the single cell
origin of life to a digitally enhanced and technologically defined future.
Adam:​ ​Grey​ ​Matters​ ​is a new animated portrait that seeks to remove the
social stigma accompanying mental health issues by creating artistic
impressions of the underlying neurobiological processes of depression.
Supported by LCR and We are Waterloo.
● Waterlicht​ ​by​ ​Daan​ ​Roosegaarde​ ​(Netherlands),​ ​King's​ ​Cross:​ ​Inspired
by our changing relationship to water and the risk of global warming and
rising sea levels. Dutch artist and innovator Daan Roosegaarde will transform
Granary Square into an ethereal dream-like landscape. Waterlicht underlines
the power and poetry of water, enveloping viewers in a virtual flood whilst
contemplating its potential for the future: Can we build floating cities? How
much power can we generate from the movement of water? For a fully
immersive experience, the public is encouraged to use their mobile devices
and headphones to tune into the accompanying soundtrack. Supported by
The Royal Netherlands Embassy.
● Cosmoscope​ ​by​ ​Simeon​ ​Nelson​ ​(UK),​ ​Store​ ​Street​ ​Crescent:​ ​A team of
artists and scientists led by Simeon Nelson and including academics from
UCL, the University of Oxford and Durham University are behind this bold new
commission supported by Wellcome. Taking inspiration from science, from
the microscopic cell to the beating of the human heart and through to the
the rhythm of the cosmos, Cosmoscope is accompanied by a stunning
soundscape.
● Northern​ ​Lights​ ​by​ ​Aleksandra​ ​Stratimirovic​ ​(Sweden),​ ​Grosvenor
Square,​ ​Mayfair:​ ​Inspired by the enthralling experience of viewing the aurora
borealis, Swedish artist Aleksandra Stratimirovic will recreate this spectacular
and poetic natural light phenomenon in Grosvenor Square. Passers-by will
be able to experience the wonder and magic of the shimmering northern
lights in a city and a place where they would never naturally appear. The
installation will interact with the surrounding environment, moving and
dancing across space and, just like the lights of the aurora borealis, the
flow of movements will take audiences by surprise, vanishing and suddenly
reappearing unpredictably. In collaboration with Light Art Collection, part of
the Amsterdam Light Festival.
● Love​ ​Motion​ ​by​ ​Rhys​ ​Coren​ ​(UK),​ ​Royal​ ​Academy​ ​of​ ​Arts,​ ​Piccadilly​: The
iconic art institution on Piccadilly will become the canvas for a brand new
installation specially commissioned in partnership with the Royal Academy of
Arts and completed by postgraduate student Rhys Coren. Inspired by the
flowing lyrical movements of Matisse's dancing figures, Coren has created
an animation of two intricately paper-cut figures who will dance elegantly
across the building's stone facade, clasping each other in a romantic embrace.
Accompanied by a moving and original soundtrack Love​ Motion​ will present
a joyful burst of simple pleasure on a cold, dark wintery night.
● Supercube​ ​by​ ​Stéphane​ ​Masson​ (France),​ ​St​ ​James's​ ​Market,​ ​St
James's:​ ​French artist Stéphane Masson has been hijacking everyday
objects for art projects since 2004, devoting his practice to making the
familiar unfamiliar. For Supercube, Masson will transform 450 ordinary Kilner
jars into a magical multi-screen cube full of surprises. A miniature giraffe, a
pink elephant or a miniature version of yourself are just some of the many
small moving images that can be found when you peer inside one of
Masson's multi-coloured jars. His previous works include The Aquarium Car
(La Voiture Aquarium), Kissing Lamps (Les Lampadiares a Bisous) and
interactive video recording The Box of Words.
● Impulse​ ​by​ ​Lateral​ ​Office​ ​&​ ​CS​ ​Design​ ​(Canada),​ ​South​ ​Molton​ ​Street,
Mayfair:​ ​Co-created by Canadian design practices, Lateral Office and CS
Design, Impulse is a field of illuminated interactive seesaws that invite the
public to find their inner-child and play in an urban, public space. The more
they move, the more light and sound is produced, to create a kinetic and
dynamic experience that is different for each user. Situated on South Molton
Street, just off Oxford Street, the installation creates an intimate space for
imaginative play where adults and children alike can experiment to create
harmonic patterns through collective movement.
● Flamingo​ ​Flyway​ ​by​ ​Lantern​ ​Company​ ​(UK),​ ​Chinatown​ ​London:​ ​Created
by the ever-imaginative Jo Pocock and the Lantern Company, these
extraordinary flame coloured birds will waft serenely amongst the crowds in
Chinatown London at the heart of London's West End.
● Th​e​ ​Umbrella​ ​Project​ ​by​ ​Cirque​ ​Bijou​ ​(UK),​ ​Piccadilly,​ ​Fitzrovia​ ​and
King's​ ​Cross:​ ​This year's festival will ensure that all Londoners are included
in the fun through a series of community participation projects that will engage
residents in several Outer London Boroughs. The Umbrella Project is a
choreographed performance piece using LED umbrellas by Bristol-based
Cirque Bijou. Cirque Bijou will work with community groups in Redbridge,
Greenwich, Lambeth and Waltham Forest through a series of choreography
and performance workshops to create glowingly beautiful artworks that will
pop-up in Piccadilly and Fitzrovia.
● Bottle​ ​Festoon​ (UK)​ ​across​ ​various​ ​locations:​ installations of chandeliers
made from recycled plastic bottles, with the participation of community
groups from the London Boroughs of Greenwich, Lambeth, Redbridge, and
Waltham Forest, also supported by the Croydon Partnership and exhibited in
locations in King's Cross, Fitzrovia and Mayfair.
2018 Lumiere London programme:
● The​ ​Light​ ​of​ ​the​ ​Spirit​ ​by​ ​Patrice​ ​Warrener​ ​(France)​ ​at​ ​Westminster
Abbey:​ ​French digital artist Patrice Warrener returns to present the second
instalment of The Light of the Spirit for Westminster Abbey. Building upon
this 2016 commission to articulate elements on the West Front, which gave
the impression of a painted facade, for 2018 Warrener will incorporate more
of this landmark building, illuminating the sculptural details in his distinctive
polychromatic style. Supported by Victoria BID.
● Aether​ ​by​ ​Architecture​ ​Social​ ​Club​ ​(UK)​ ​&​ ​Max​ ​Cooper​ ​(UK),​ ​King's
Cross:​ The British collective of designers, architects, technicians and poets,
Architecture Social Club, will present an emotive and powerful audio-visual
work for the festival entitled Aether. Its glittering mass grows, rolls and
splinters in reaction to the soundscape created by music producer, Max
Cooper. Connecting light and sound to the emotions of viewers and playing
on our intrinsic and emotional relationship with form, colour and sound,
Aether accentuates our connections with the physical, engulfing the viewer in
a rich, sensory experience.
● OSC-L​ ​by​ ​Ulf​ ​Langheinrich​ ​(Germany)​ ​at​ ​The​ ​National​ ​Theatre:​ D​ igital
artist, Ulf Langheinrich will present OSC-L for Lumiere London 2018. The
projected work will transform the National Theatre fly tower into a glowing
monument that will stand out as a transcendent beacon along South Bank's
skyline. Designed to react with the brutalist design of Denys Lasdun's
building, OSC-L will both animate and liquify the appearance of the hard
concrete shape of the National Theatre.
● Bough​ ​3​ ​by​ ​Simon​ ​Corder​ ​(UK),​ ​17-22​ ​South​ ​Audley​ ​Street,​ ​Mayfair:
Bough 3 is a new commission for Lumiere London by British artist and
lighting designer, Simon Corder. Vivid tubes of fluorescent light will grow up
the façade of this significant Mayfair building, climbing like ivy up the wall,
over and around the ornate decorations in the brickwork, bathing the
surrounding site in soft blue light. Bough 3 will be the third in a series of
Bough projects by Corder, previously installed in Glasgow and at Oxo Tower
Wharf. Supported by Cain International.
● NIGHTLIFE​ ​by​ ​the​ ​Lantern​ ​Company​ ​(UK)​ ​in​ ​Leicester​ ​Square​ ​Gardens:
Lead artist Jo Pocock and the Lantern Company will transform Leicester
Square Gardens into an evocative illuminated world, bringing a sense of the
wild into the heart of the city. Populated by a host of curious nocturnal
creatures in a luminous secret garden, the installation plays with the tension
between wild spaces and urban city life. A world away from the hustle and
bustle of the capital, this busy, central area will become a space for quiet
reflection and a gathering place to celebrate the beautiful and wild.
Artichoke is working with Team London, the Mayor's volunteering programme for
London, to recruit around 300 volunteers from across the capital to help make the
festival a success. From sharing knowledge of the city and recommending places to
eat and drink, to helping audiences discover more about the artworks, sign up here: