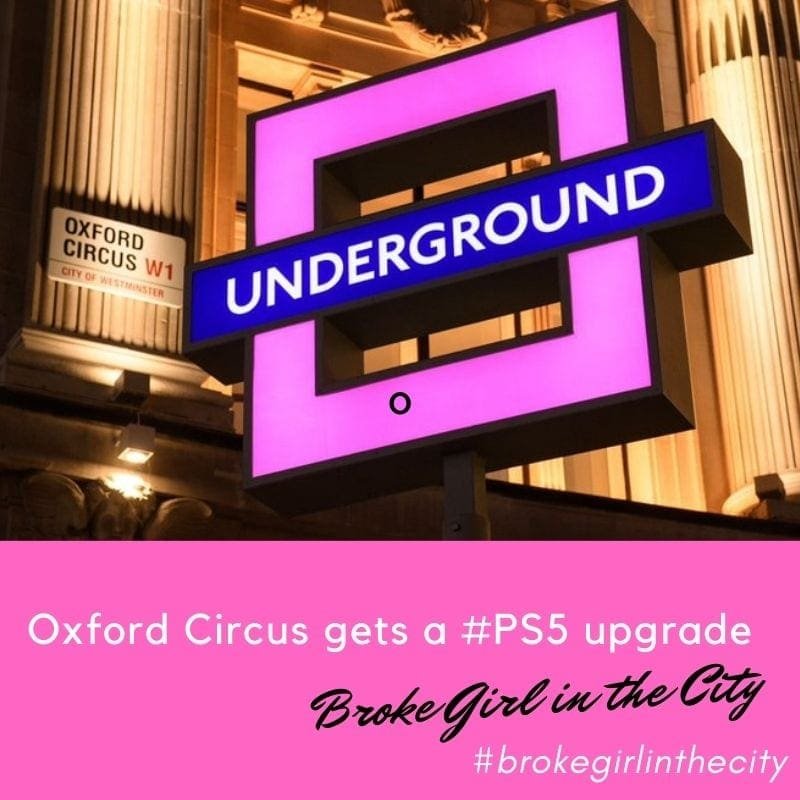 Transport for London (TfL) has teamed up with Sony to give the Tube station a PS5 upgrade, transforming the Underground signs into squares, triangles and crosses — the classic symbols of the PS5's Dualsense controller.
The 24-hour Oxford Circus makeover is to celebrate the launch of Sony's PS5 games console in the UK.
---
Battle of tech giants for Regent Street
It hasn't gone unnoticed that Sony have chosen to launch the stunt outside the new Microsoft store in Regent Street, which also happens to sit next to the flagship Apple Store in Regent Street.
---
TFL 24-hour Playstation rebrand
TfL have also rebranded the tube network with Playstation logos, which run until December.
Mile End will be renamed Miles End – think Marvel's Spider-Man: Miles Morales)
Lancaster Gate will become Ratchet and Clankaster Gate
West Ham will become Horizon Forbidden West Ham & Seven Sisters will be transformed into Gran Turismo 7 Sisters
Black Friday Playstation Opportunities
If you are looking for Christmas presents this year, then it's worth having a look on Amazon this week. Obviously don't spend what you don't have!
PlayStation 5 DualSense Wireless – discounted rate
PlayStation 5 Console – Currently unavailable
Marvel's Spider-Man: Miles Morales – PlayStation 5
Playstation 5 Announcement, September 2020
Jim Ryan President & CEO, Sony Interactive Entertainment
'This is truly an exciting time for all of us at PlayStation. Over the past few months, we've been able to show you a glimpse of the stunning new games being created for PlayStation 5, taking advantage of the console's unique capabilities to deliver lightning-fast loading, heightened immersion, and a whole new generation of experiences. And we're excited that the time for you to experience these brave new adventures is almost here.
As we have just announced in our PS5 Showcase, we're only a couple of months away from launching the next generation of play. Starting on November 12, PS5 will be available in seven key markets: the U.S., Japan, Canada, Mexico, Australia, New Zealand and South Korea. The global rollout will continue on November 19 with launches throughout the rest of the world*, including Europe, Middle East, South America, Asia and South Africa. PS5 Digital Edition will be available for a recommended retail price (RRP) of $399.99 USD/$499 CAD/¥39,980/€399.99/£359.99 (MSRP), and PS5 with an Ultra HD Blu-ray disc drive will be available for an RRP of $499.99 USD/$629 CAD/¥49,980/€499.99/£449.99 (MSRP). Pre-orders will be available starting as early as tomorrow at select retailers, so please check with your local retailer.'