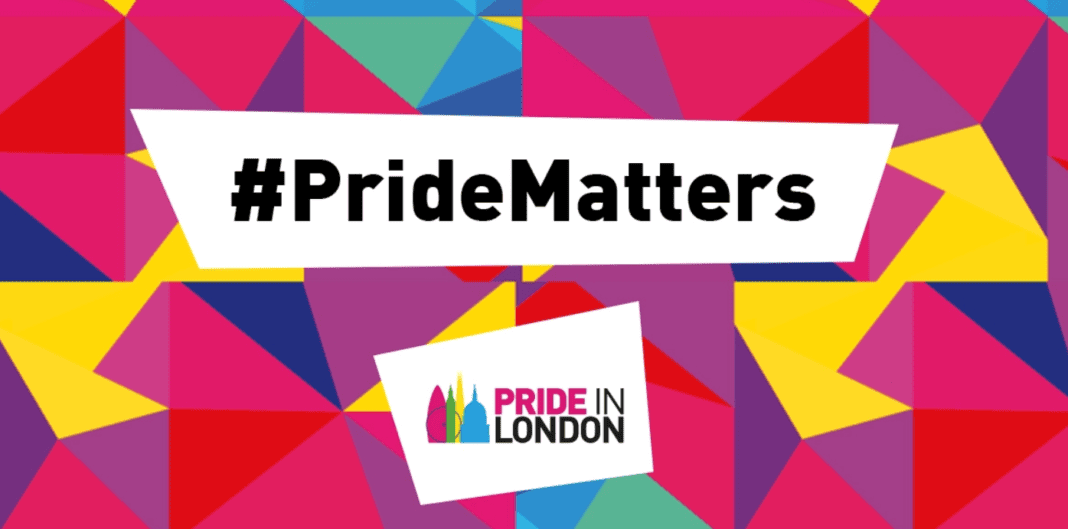 Pride Festival in London
7th July | London
This year's theme is Pride Matters
Pride festival is today seen as a celebration. Pride is organised by Pride in London, a not-for-profit organisation, supported by a group of volunteers who are passionate about equality and diversity. Whereas it might seen to be different than when it started 46 years ago, Pride remains as important as ever.
It always shocks me to hear when I see a friend update their Facebook status saying that they have been abused in the street or on public transport. In a city as diverse as London, you wouldn't expect to hear that a third of LGBT+ people have experienced verbal abuse and half of LGBT+ Londoners have been the victim of a hate crime.
I wanted to not only showcase what amazing events are happening in the capital this weekend, but also share with you a recent report that has been published called Pride Matters. The theme of this year's Pride.

How to watch the parade
Let's start off with how you can watch the parade (12-5pm) this Saturday. The parade begins at 12pm (midday), Starting from Portland Place, it then moves down Oxford Circus, along Regent Street to Piccadilly Circus, Lower Regent Street, Pall Mall, Trafalgar Square before finishing on Whitehall. The parade will then finish at 5pm. Trafalgar Square and Piccadilly Circus will be packed just to warn you!

Trafalgar Square Stage
As usual there will be a mixture of famous faces and community acts from across the LGBT+ spectrum in Trafalgar Sqaure. This year look out for Sophie Ellis-Bextor, Alyssa Edwards, Eurovision finalist SuRie and, of course, the winner's from Pride's Got Talent.
Watch from the Grandstand
The Pride in London parade is one of the busiest events in London. So if you don't want to miss any of the action, watch the parade from the Grandstand. There are only 180 seats available though, so grab a ticket before it's too late!

The Parade Awards
Pride in London will be rewarding the best entries in the Parade. There are currently 5 categories of awards.
Best New Group – for the group that has not marched in the parade before. Yet which best celebrates LGBT+ life, fights for equality and challenges prejudice.
Best Walking Group – for the walking group that also best celebrates LGBT+ life. Fights for equality. Challenges prejudice and is the most creative and interactive whilst marching.
Best Float – for the float that best celebrates LGBT+ life. Fights for equality and challenges prejudice. The float which has the most creative, interactive and fun float on the day.
Special Recognition Award – given to any category of participants that has participated previously and that effectively and consistently supports Pride in London in representing its theme.
The Parade Team Award – given to the group that fully embraces the spirit of Pride in London. Best represents the theme and is the most enjoyable group to watch and work with in the parade.
Awarded by the Pride in London Parade Team
The Awards will be announced from the Trafalgar Square Stage on the evening of 7 July!
To find out more about all of the events going on in London, check out PrideinLondon.org.

What does Pride mean to you?
Pride in London recently published a report called Pride Matters. I wanted to take this opportunity to share with you, some of the feelings about what Pride means to so many people.
"Pride is a protest. Pride is a celebration of where we've come from and a rallying cry for how far we have yet to go. Pride is not just a party. Pride is about community. Pride is organising for a cause, a goal, a dream, a desire."
Celebration:
78% of LGBT+ people surveyed by Pride in London, said that they felt Pride is a celebration. For 76% it is a parade, and for 64% it stands for equality. Pride still plays a forcing function, with 50% of AQPP people stating Pride means activism for them (vs. 50% of transgender people, 43% of bisexuals and 39% of lesbians and gay men).
Solidarity:
"Showing that we exist, coming together as a community, defiance against a world which would rather we disappear, pushing for change, support of our least supported members, protest against a homophobic and cisgender society."
Self-discovery:
"That first experience for me encompasses what Pride should be – a space where young queers… can push the boundaries of the limited space society allows us even now."
Visibility:
"It means roaring in the streets. It means yelling that we exist. It means showing people that we are ok, and that we are not something that has to be fixed or hidden." "Being a visible lesbian Muslim for the world to see that we exist."
Hope:
"Pride is a communication channel in its own right. It's especially important for young people and kids who are in the process of self-identifying as LGBT+. It helps create a narrative for them in the same way that fairy tales and the concept of the nuclear family, for example, create a narrative for straight people. And last but not least, it gives hope to people in less liberal parts of the world."
Pride is needed today as much as it ever has been
70% of bisexuals surveyed by Pride in London disagree with the statement "we don't need Pride like we used to". This increases to 74% for gay men and 81% for lesbians, AQPP and transgender people.
Somewhere Over The Rainbow #PrideMatters
1 in 5 LGBT+ are not out to their family, a third of LGBT+ people have experienced verbal abuse and half of LGBT+ Londoners have been the victim of a hate crime. Not great stats in deed.
#Pridematters Report
Equal rights do not equal equality
The Pride Matters report is based on views and experiences of LGBT+ people in the UK compared to the national population. All figures, unless otherwise stated, are from YouGov Plc. I wanted to share some of the stats with you, which demonstrates the significance of Pride.
73% of lesbians surveyed by Pride in London, 72% of gay men, 70% of transgender people, 69% of AQPP people and 65% of bisexual people say 'equal rights does not equal being treated equally.'
When we delve in to the true meaning behind these words. It is sad to learn that 79% of lesbians surveyed by Pride in London don't feel comfortable showing affection to a partner in public. This rises to 82% for bisexuals, 82% for AQPP people and 84% for gay men. 39% of bisexual respondents surveyed by Pride in London think twice before kissing a partner in public. This increases to 46% for the AQPP people, 54% for lesbians and 59% for gay men. Moreover, 49% of gay men are reluctant to hold hands with their partner in public compared to 32% of lesbians, 24% of AQPP people and 24% of bisexuals.

Hate crimes in London
On 3 June 2018, a gay man was attacked with rocks after leaving Mighty Hoopla, a music festival in London. Teenagers followed Jeff Ingold and his friends, yelling homophobic slurs and threw rocks at them. Two of which hit him on the back of the head. Disturbingly, these aren't uncommon events. The number of homophobic hate crimes in London have increased by just over 35% from 2014 to 2016. I know many friends who have been abused in the street. It is an alarming statistic.
Conclusion:
Alison Camps, (Co-Chair, Pride in London) concludes in her report saying, "This particular study is important because it highlights what we believe is the very precarious position we find ourselves in as a nation. We are living in times when the UK is actually going backwards in terms of our international standing on LGBT+ rights, when hate crime is on the rise, and when equality is being used as a bargaining chip by political parties. We are fortunate that, in the UK, there is a great deal of tolerance, and a lot of acceptance. But in our view, neither goes far enough. 'Equality' should mean just that. And our research shows that although many in this country may think LGBT+ people have achieved equality, the reality is that we are by no means 'equal'. As a nation, this is not something we can be complacent about. And as the organisers of Pride in London, we commit to fighting prejudice in whatever form we see or encounter it, to give a voice to those who are marginalised, ostracised and demonised within our communities".
Sadiq Khan, Mayor of London
"In London, we take a zero-tolerance approach to hate crime in all forms. Homophobic, biphobic and transphobic abuse have no place in our city and I will continue to work with the Metropolitan Police and anti-hate organisations to stamp out all forms of hate crime. Pride in London is one of the iconic festivals of our city and underlines our reputation as one of the most LGBT+ friendly places on the planet. It is central to London's position as a beacon of inclusiveness and acceptance as well as being one of the top gems in our city's cultural calendar. Above all, it shows that London is open to all people, regardless of background, religion, race, gender, disability, age or sexuality"
LGBT Action Plan
On 24 May 2018, Prime Minister Theresa May announced an LGBT Action Plan in a letter penned to the community via Gay Times. The plan is due to be released alongside the results of a survey of LGBT+ people in Britain later this year
Pride in pictures by Marie Ellis
Pride was just incredible. I have never seen the heart of Soho so packed full of people in rainbow colours. Ok there was a thing called the World Cup going on at the same time. Some people stayed out partying in the streets. Others took to any pub they could find to watch the football. I found Zebranos Admittedly I was a bit gutted I couldn't find my friends to watch the game (mobile phone/Facebook delays). However, despite not being able to view the match in the main room which other people had the sense to pre-book. We found a corner in Zebranos, where the lovely waiters kept us going in cocktails. I doubt many others would have managed to get waiter service in a pub rammed with people watching the match. The final score added to the jubilant mood on the streets. A number of girls fainted during the day from the heat. Post-match the streets were littered with many other casualties who hadn't quite lasted the distance. If I hadn't been out for a few days previously, I would have stayed to meet up with friends and partied into the night. However, we headed to one of my favourite bars, Dirti Martini, where we finished the night drinking bottles of Prosecco (only £20 during Happy hour) and cocktails.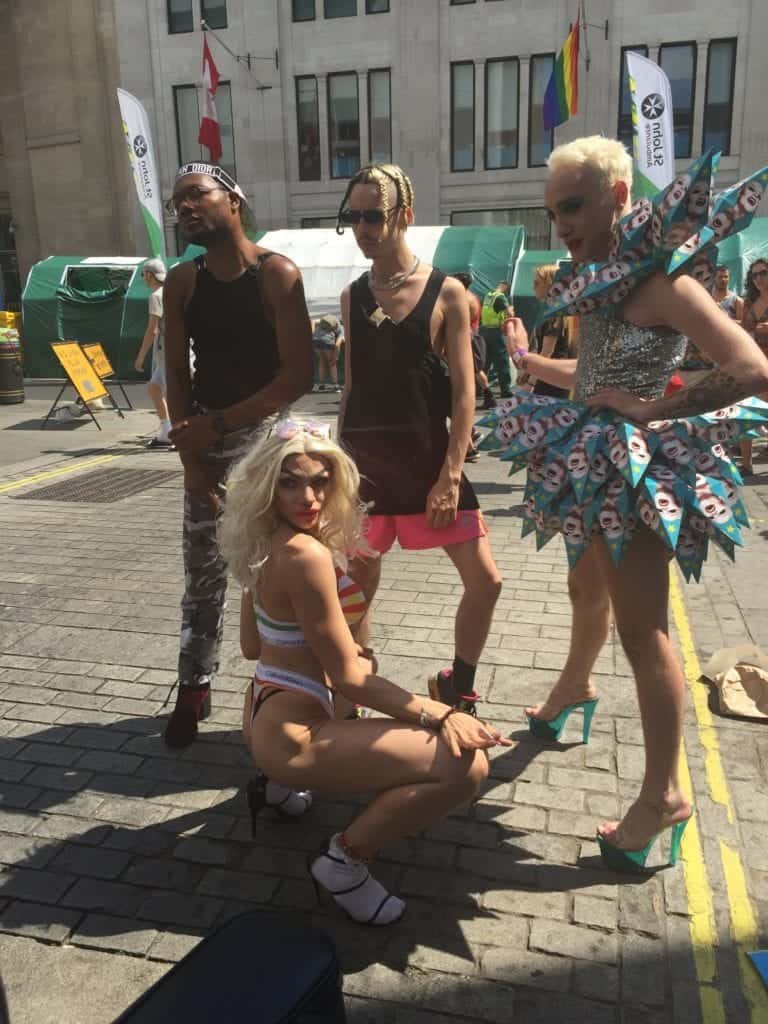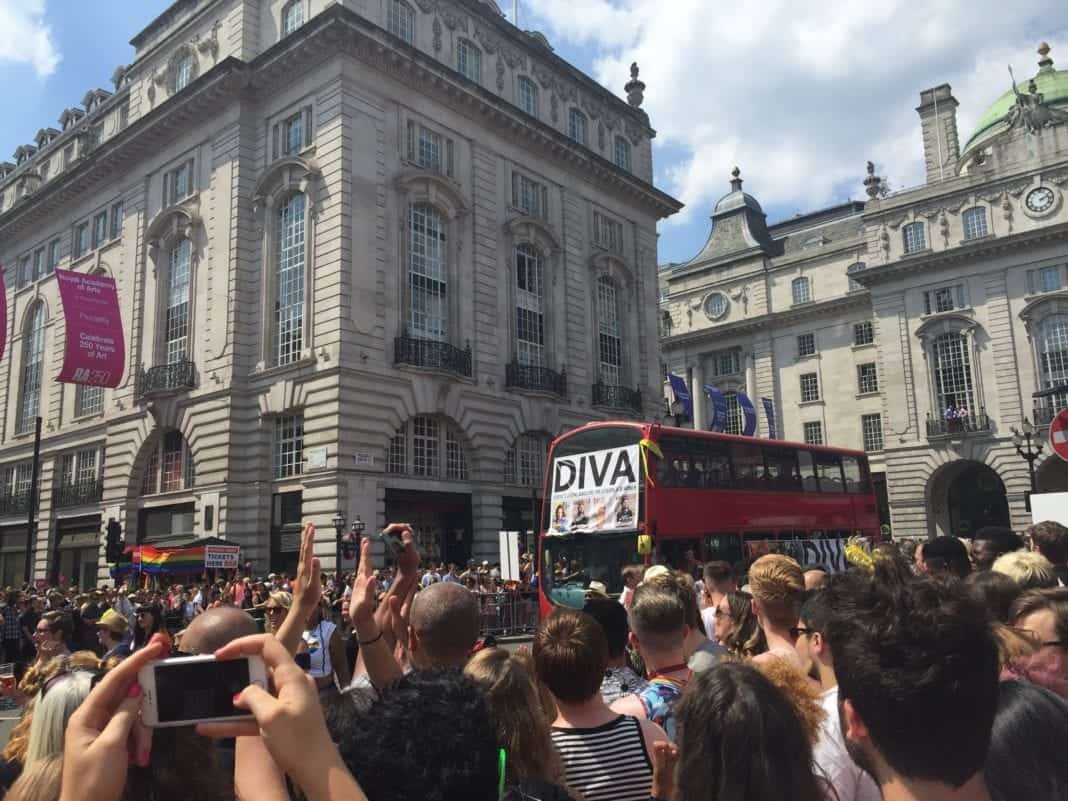 A little bit of music too 🙂