Prime Day is back!
Prime Day is a day and a half of epic deals, starting at midday on Monday, 16 July, and ends at midnight, 17 July. Exclusively for Prime members.
I love a bargain! There are so many lightning deals throughout the day, it's worth keep checking. Take a look and see if you want to sign up for Amazon Prime.
Just don't spend what you can't afford however amazing the deal might seem.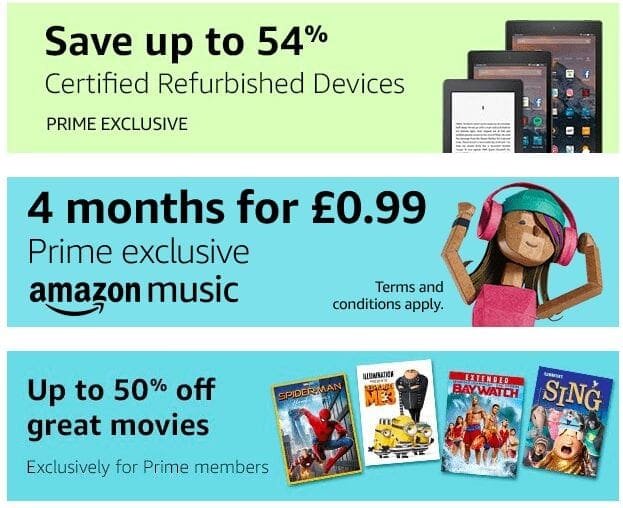 Sneak Peek – Prime Day deals:
36 hours of hardcore deals kick off TODAY and ends at MIDNIGHT. Part of the fun of Prime Day is the surprise of seeing what's on offer. But you know what's more fun than a surprise? Finding out before everyone else! Here's a sneak preview of a couple of products that will be on offer during Prime Day that we're particularly excited about.
NEW FOR 2018 – exclusive for Prime members:
Amazon is unboxing more than deals this Prime Day. Starting this year, members can shop Prime Day Launches – exclusive new items and special-edition products available only to members for a limited time. Below are a few of our favourites, including soap for your phone and The Comfy: half blanket…half sweatshirt. All available from 12pm today (16 July).
Only available on Amazon, exclusively for Prime members:
Visit the Prime Day page to discover all of the exclusive products available for Prime Day.
So many deals, so little time:
Here are a few hot tips to help you make the most of every second of Prime Day. Probably a good idea to set that reminder alarm now! I will be up early checking throughout the day.
Start early:
"Watch" the deals you like:
Check for deals on specific items: