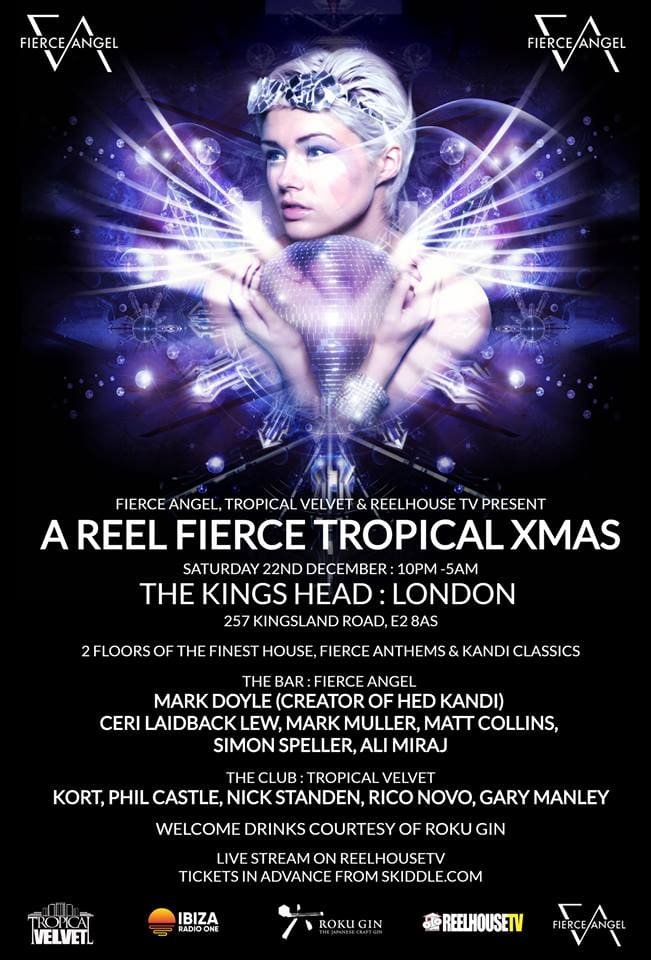 EarlyBirds Now On Sale, Tis The Season To Be Fierce !
Reel Fierce Tropical Xmas @ The Kings Head, London
Saturday 22nd December: 10pm – 5am
DJs Mark Doyle, Kort & Guests.
I have been a huge fan of Hed Kandi and Mark Doyle for many years now. So it's amazing to know that they are hosting a Christmas party on 22nd December at The Kings Head in London. If you want to have one last blow out before New Year, then this is it!
#Blogmas
People say write about what you know. So I did. I founded Broke Girl in the City – a smart girl's guide to leading a fabulous lifestyle on a budget! A career spanning entertainment, bars & nightclubs (and frequenting them), film, music and TV, there isn't much I don't know about how to have fun in the city when completely broke.