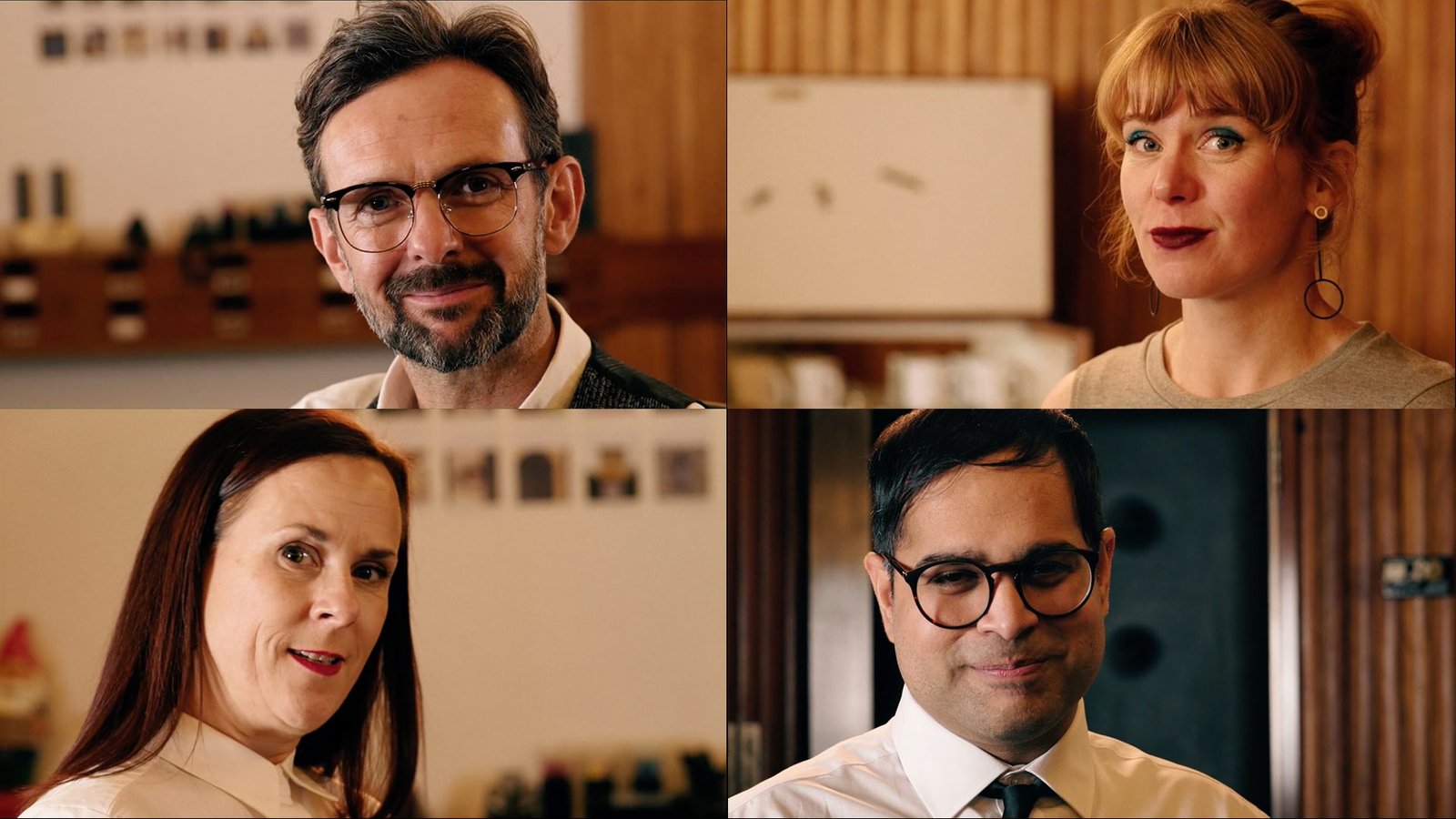 Third Angel presents The Distraction Agents – A game, a challenge, a puzzle and a story in a box
The Distraction Agents is a handcrafted, limited edition experience that cannot be found in shops. With games of all kinds more popular than ever, and Christmas rapidly approaching, The Distraction Agents is a unique seasonal gift, which can be played by a single player, or a larger group.
We noticed you. You are special.
The Department of Distractions is searching for new recruits, and they think YOU might be just what they need. Could you be a Distraction Agent?
We're looking for people who see the world in a slightly different way. People who notice things others don't. And we think that might be you.
The Department is a shadowy organisation with a contested purpose: does it harmlessly bring light relief and moments of intrigue into people's stressful lives, or is its job to distract us from what's really going on..?
Part game, part story, part puzzle, part invitation to engage in some distracting yourself, The Distraction Agents is perfect for anyone interested in board games, quizzes, role-playing games, urban legends, problem-solving, conspiracy theories, detective stories or escape rooms.
"Great mix of puzzles; the package and materials were very appealing and really enjoyable to interact with." Player review
The Distraction Agents – Buy now
The Distraction Agents arrives first through the post, with a challenge box full of carefully created and beautifully designed print, all devised (and in some cases hand-drawn) by the artistic team at Third Angel in Sheffield. An email follows, with links to exclusive online films from your new Distraction Agent colleagues, guiding you through the tasks and offering support and help to succeed in your quest to become an Agent.
"We REALLY enjoyed the whole thing. It was lovely to have something to do that used our brains AND was fun. That's a hard mix to get." Player review
The game extends the world created in touring theatre show The Department of Distractions. The cast, which includes Third Angel regulars Umar Butt (My Name Is, Tamasha Theatre Company), Stacey Sampson (This is England, Channel 4), and Nicholas Chambers (The Great Gatsby, Wilton's Music Hall) alongside Third Angel Co-Artistic Director Rachael Walton, developed and adapted their characters to create the experience of working alongside seasoned Distraction professionals.
"I loved it – pure escapism, focus and classic problem solving that truly distracted me from the stress and anxiety of the outside world!" Player review
The Distraction Agents is available to buy online now, and until stocks run out!
LISTINGS INFORMATION
Availability: Purchase online now until stocks run out
Price: £15 plus £2 UK postage
Where: On and offline – internet-connected device and a postal address are required to play
Outlet: www.thirdangel.co.uk
Age recommendation: 14+ but has been enjoyed by players as young as 10.
Content warnings: The Distractions Agents contains many stories, most of which are family-friendly, but a few make reference to drugs, crime and violence, so carers may wish to read ahead to check suitability or younger players.
Online resources:
Third Angel has been monitoring the work of The Department for a while now, looking out for it in the street, and in the world at large. To see what has been spotted so far, search the hashtag #TheDepartmentOfDistractions on Instagram.
Website | Facebook | Twitter @thirdangeluk | Instagram @third_angel_uk