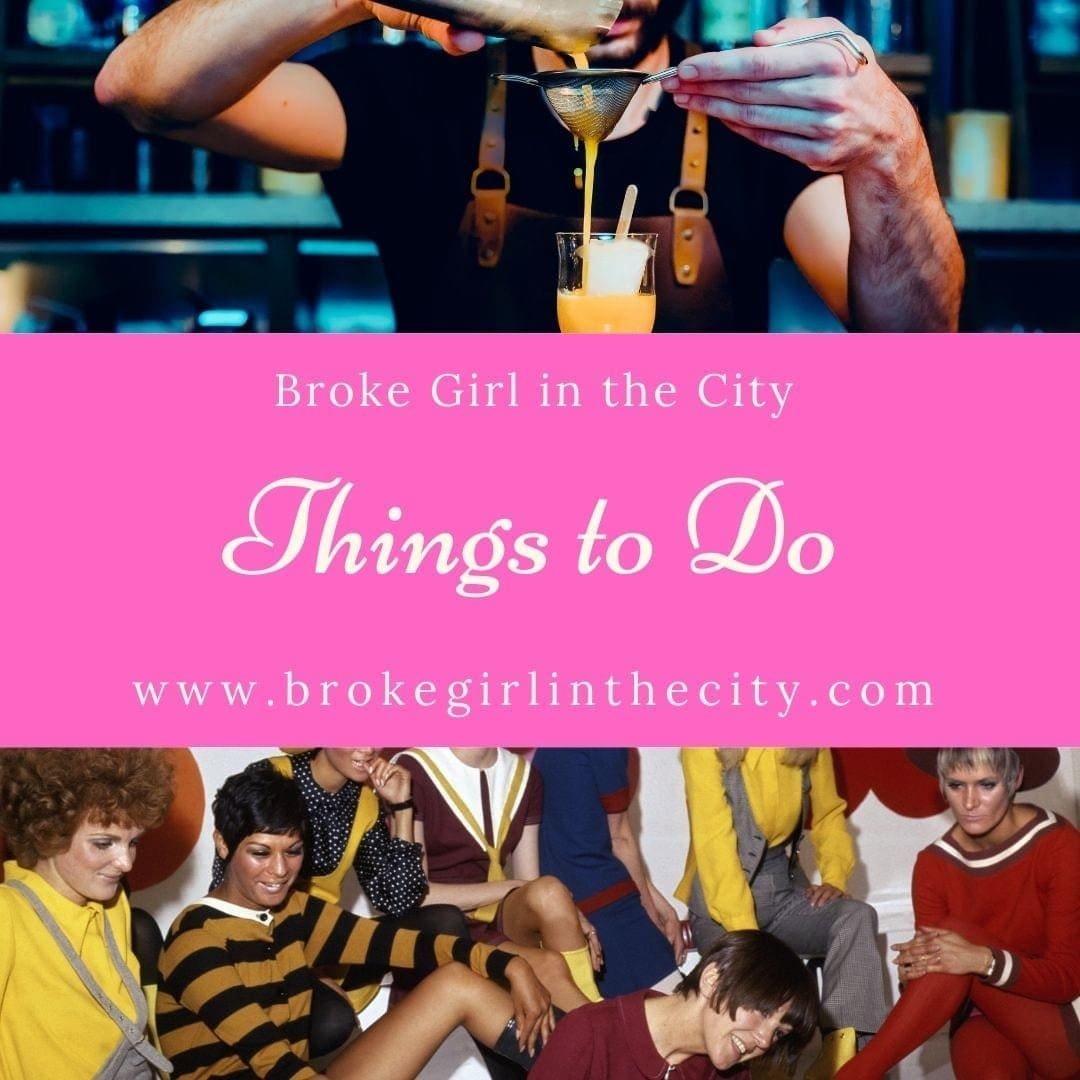 I always forget when the holidays are so this year I am going to put some things in the diary this month including Easter. With so many things to do in the city this month, I also need to allocate budget. I forget just how much I love April! Easter eggs. Bank Holiday Monday. Spring is here!
April highlights:
April Fool's Day
Monday 1st April
April Fool's Day isn't celebrated enough in my opinion. The media will always run spoof stories but when was the last time someone played a trick on you. Let us know if you play a joke on someone this Monday!
London Games Festival
2-14th April – 12 Days of Play in Multiple Locations
The London Games Festival features 12 days of activity including the Games Finance Market, EGX Rezzed, the Now Play This exhibition, BAFTA Games Awards, industry talks, cosplay parade. The two-day Access pass for LGF HUB (£149 + VAT & processing fees) guarantees you access to all our talks and the entire HUB event. However
Cocktails in the City
Thursday 4th – Saturday 6th April, The Vaults London
The UK's greatest cocktail festival is back this April and is set to be bigger than ever! Thursday 4th – Saturday 6th April 2019 tickets are £20 which includes one cocktail, with others £7.50 each on the night.
Mary Quant, V&A London
6 April 2019 – 16 February 2020. Tickets from £12
V&A will open the first international retrospective on the iconic fashion designer Dame Mary Quant. The exhibition will explore the years between 1955 and 1975, when Quant revolutionised the high street, harnessing the
youthful spirit of the sixties and new mass production techniques
to create a new look for women.
From mini skirts and hot pants to vibrant tights and makeup, discover how Mary Quant launched a fashion revolution on the British high street, with over 200 garments and accessories, including unseen pieces from the designer's personal archive.
Edvard Munch Love and Angst
11th April – 21 July 2019, The British Museum
"We do not want pretty pictures to be hung on drawing-room walls. We want… an art that arrests and engages. An art of one's innermost heart." – Edvard Munch
Discover this pioneering, subversive artist as the British Museum lifts the veil on his life and works in the largest show of his prints in the UK for 45 years.
The emotional intensity of The Scream has reverberated through history, speaking to generations. The fact that it needs no explanation is arguably one of its strengths. Yet perhaps it is also the reason that, beyond his name, so little is known about its creator – The Scream speaks for itself. Although it has become a universal symbol of human anxiety, it is a deeply personal response to Munch's upbringing and experiences as a young artist.
Festeaval
13-14th April, Tobacco Dock, East London. Tickets £15.
Brew More. Do More. National Tea day is the movement that provides opportunities for the next generation of tea drinkers to discover the amazing breadth of choice and variety the world of tea has to offer National Tea Day takes place every year on the 21st of April and is the official day in the U.K. to celebrate our love of tea. It isn't just a moment in time however and is instead a movement to get us drinking better tea.
Game of Thrones Season 8
Starts 14 April – not to be missed!
The eagerly awaited next series of Games of Thrones is finally here! Whatever you do today, block this out in your diaries because Twittersphere will not be the only thing on lock down if you don't want any spoilers.
Easter Bank Holiday!
26 & 29th April
Good Friday 26th April
Easter Monday 29th April
Many people choose to go home and see loved ones over the Easter break. It's important to recharge your batteries and get out of the city. However for anyone who will be in London, check back for our Top 10 Things to do this Easter.
Stanley Kubrick – Design Museum
26 April-15 September. Tickets £16.
'Don't miss this wonderful exhibition' – Steven Spielberg
Stanley Kubrick: The Exhibition tells the story of Stanley Kubrick the obsessive genius, exploring his unique command of the creative design process of film making, from storyteller to director to editor.
You'll see step by step how Kubrick created genre defining worlds for his films and relive iconic scenes from The Shining, Eyes Wide Shut, A Clockwork Orange, Full Metal Jacket and 2001: A Space Odyssey. Get an exclusive insight into his mind through rare objects, projections and interviews exploring Kubrick's special relationship with England and particularly London, as his primary film location and source of inspiration.
Kubrick's fascination with design and architecture influenced every stage of his films. Discover works by key designers of his generation including Hardy Amies, Saul Bass, Milena Canonero, and Ken Adam.

Brick Bar, Shoreditch
25-28th April, 6pm (Tickets around £30)
I am so excited by this! You need to book tickets in advance to get tickets for this secret location in Shoreditch.
This Pop-Up, is the first of its kind and will consist of over 1 million blocks, transported and assembled into the ultimate nostalgia trip. The bar will feature sculptures made completely from building blocks as well as an abundance of blocks for people to shape into their own creations. There will also be local DJ's spinning tunes all day.
Tickets aren't exactly cheap, but we definitely think it will be worth it! Make sure you take some amazing Instagram photos to make your friends have serious FOMO.
London Marathon
Sunday 28th March, London
The 2019 Virgin Money London Marathon Running Show will run from Wednesday 24 April to Saturday 27 April. It's the perfect place for visitors to soak up the inspiring atmosphere of the greatest running event on the planet.
Entry to the Running Show is FREE, so bring your family and friends – and tell all your running companions to come along, even if they are not competing.
More than 40,000 runners registered to take part in the 2018 Virgin Money London Marathon at the Running Show.

Top Tips?
Each month I am going to include a round up of activities that are happening in and around London. If you are an events organiser or would like to contribute please do email us a Top Tip. There are so many cool things to do living in the city!