The Dogs on the Streets (DOTS)
As the number of people sleeping rough on the streets continues to rise, spare a thought for their doggy friends too.
The Dogs on the Streets, or DOTS, a project led by Michelle Clark, has launched its first-ever weekly 'doggy station', offering free medical services and essentials to London's homeless dog owners and their dogs.
The all-volunteer, not for profit initiative invites London's homeless dog owners to a weekly station. Here they can receive free veterinary checks, food, essential products, training advice and grooming.
As word has spread among the homeless community, what started off as a monthly initiative has resulted in a call for a weekly service. "After 5 years of on foot outreach via my Off The Streets and Breakfast in a Bag projects" Michelle explains, "I'm so pleased to have developed relationships with a great number of homeless dog owners, services and product providers that has enabled me to launch DOTS in a more permanent way."
"While on foot outreach has been successful, the comfort of knowing that there is a free and regular service each week makes it easier for the homeless to plan their time to attend."
"I want the public to know that to a homeless dog owner, their dog is their world. They will quite often put the needs of the dog before their own, they love and care for them that much" – Michelle
Located on The Strand every Sunday from 2-4pm. The service is regularly attended by the wider DOTS team, including volunteer vets, groomers, dog behaviour specialists as well as trusted pet care suppliers.

Street Vets Initiative
Street Vets launched in 2016 by vet Jade Statt before her collaboration with DOTS. Supported by the Blue Cross, Jade gains access to medical supplies in order to carry out medical checks and to administer treatment directly at the stations. With interest from a growing number of vets, Jade is keen to expand the number of official Street Vets in the coming months.
In a little over a month, there has already been a significant amount of goodwill and support shown for Dogs on the Streets. British actor and animal rights activist, Peter Egan and top pet care brands and charities like Kong, Huxley Hound, Barking Heads, Nature Diet, Butternut Box, Monster Pet Supplies and Charity, All Dogs Matter. have all shown their support.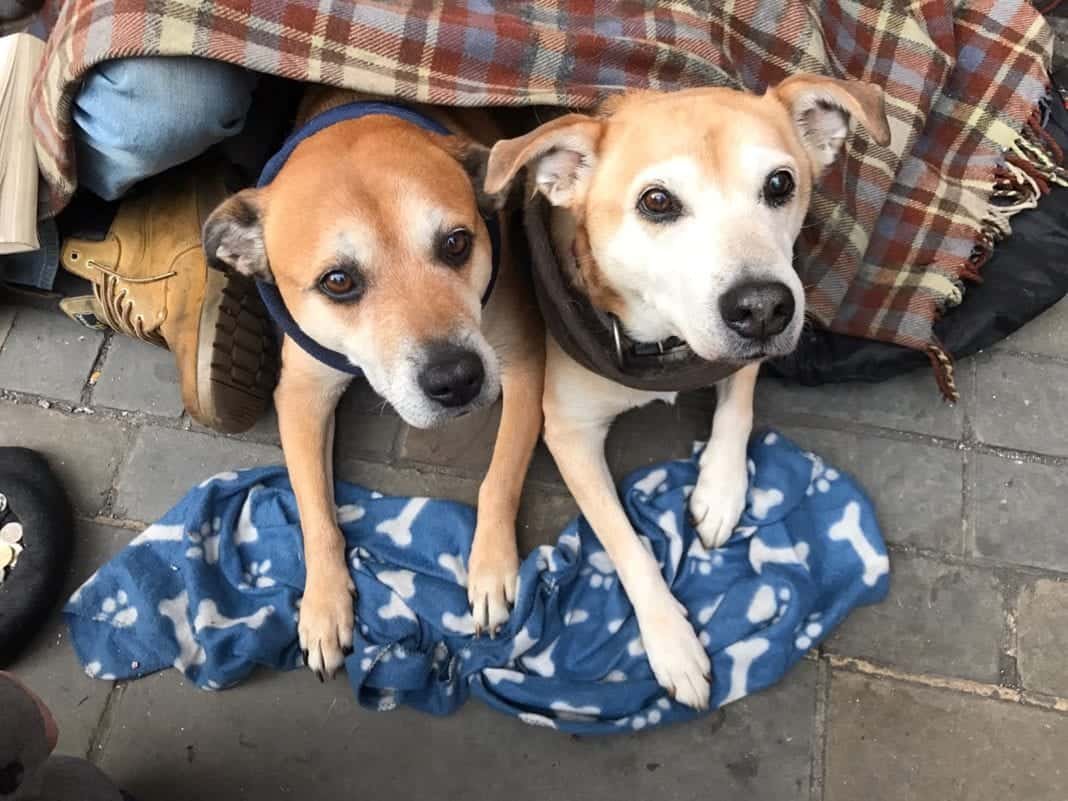 The future of DOTS
This grassroots initiative is firmly focused on the well-being and care of London's street dogs. Help and interest is shown by new brands and experts every day, including the
Metropolitan Police Dog Section who are supporting the work of DOTS. Michelle is confident that the project will continue to go from strength to strength.
Michelle carries on to say, "So my ultimate goal is to have regular stations in all major UK cities, run by professional volunteers, to give them a helping hand. It's not just the dogs we end up helping, we make a point of educating the owners too. Quite often homeless people are forced to feed their dogs human food, whatever they can get their hands on, which can be harmful to the dogs."
Each week the doggy station will provide doggy essentials for homeless owners. DOTS expert professionals in attendance including Street Vets headed up by Jade Statt, City Dog Expert and Fess Pamper Camper.
I.D. for DOTS dogs
DOTS also offer I.D tagging of each dog in their care. As homeless people don't often have phones or permanent home addresses, the tags carry DOTS details. That way if a dog is found, Michelle can be reached to give important info about the particular dog.
How you can help
"We recently even got a homeless man and his 3 dogs off the streets completely. We knew that to go through the services would've been impossible and a lengthy task which would've likely resulted in the separation of the man and his dogs and when a person is in such a vulnerable position as this man was, we had no time to waste. In a matter of weeks we had him safe and sound and off the streets thanks to volunteers and donations" Michelle proudly explains.
Dogs on the Streets relies on donations and voluntary help from the UK public. Michelle is always keen to hear from dog specialists. You can donate via www.dotslondon.co.uk.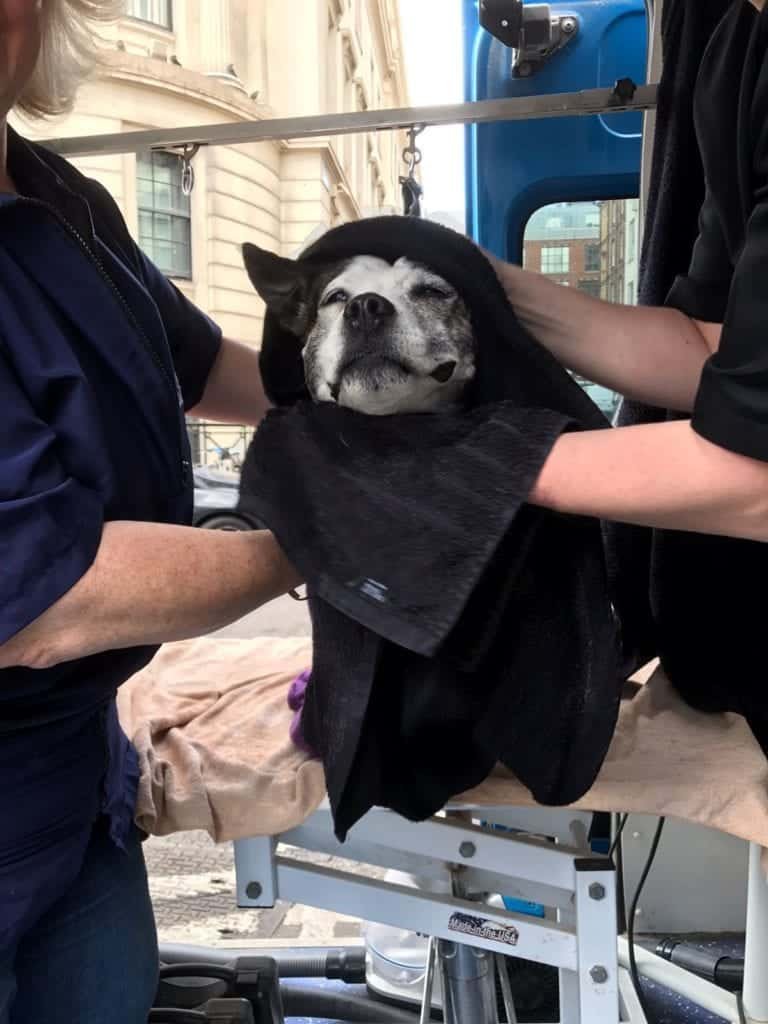 Where to find them
The dog station runs weekly, every Sunday 2-4pm on The Strand, with a second location in East London coming soon.
Follow their story:
Web | Blog | Instagram | Twitter
#DogsOnTheStreets