Where to watch Birds of Prey
Birds of Prey (and the fantabulous emancipation of one Harley Quinn) opens in the UK this Friday, 7th February. Ever since Margot Robbie starred as Harley Quinn in DC's Suicide Squad, we have eagerly awaited a film dedicated to the crazy but loveable Harley Quinn.
Check out below some of the ways in which you can get cheaper tickets to see Birds of Prey.
Birds of Prey (and the fantabulous emancipation of one Harley Quinn)
"Birds of Prey (And the Fantabulous Emancipation of One Harley Quinn)" is a twisted tale narrated by Harley Quinn. When Gotham's most narcissistic villain, Roman Sionis, and his zealous right-hand, Zsasz, put a target on a young girl named Cass. The city is turned upside down looking for her. Harley, Huntress, Black Canary and Renee Montoya's seem an unlikely foursome, have no choice but to team up to take Roman down.
Margot Robbie both stars in and produces this female-led kick-ass film, after having pitched the film to Warners.
Why we love Harley Quinn
Harley Quinn was initially created as a love interest for the Joker in Batman the Animated Series. An intelligent, young psychiatrist at Arkham Asylum. Harley is fascinated by The Joker and falls for his charms when she is evaluating him. The relationship between the pair is an abusive and toxic one. Harley is infatuated and obsessed with this notorious psychopath.
In the Suicide Squad, The Joker appears to care for her. Despite asking her to jump into a VAT of chemicals which scarred him, which she does. He saves her, continuing to do so throughout the series.
We love Harley for her sassiness, displays of unconditional love and loyalty, craziness and vulnerability. Harley is the sexy, crazy, funny bad-ass we all love.
"I'm the one they should be scared of. Not you. Not Mr J…because I'm Harley freakin' Quinn'.
Harley in Birds of Prey
Harley Quinn has become a more multi-faceted character over time. In the opening of the first Birds of Prey trailer. Harley Quinn narrates that she and The Joker broke up. Based on the title alone, the movie alludes to her emancipation from this former abusive relationship, revealing that she is now free. What better way to get over a break-up than to hang out with all of the girls.
Broke Girl's Guide to Cinema
Check out our Broke Girl's Guide to Cinema in the UK. I have provided a list of ways in which you can watch Birds of Prey (and the fantabulous emancipation of one Harley Quinn)
Tastecard 40% off cinema tickets
Once signed in to tastecard+, visit the cinema section and enter your postcode in the search facility to find a cinema near you. Simply select the cinema you wish to buy tickets for, click 'claim offer' and you will be able to buy pairs of discounted tickets. In addition, you can get money off popcorn and drinks at selected cinemas!
Claim tickets through Vitality
If you have Vitality as a personal or work benefit. Then you can request cinema tickets for either Cineworld or Vue as part of their scheme. Once you've joined Vitality, here's how to earn your Active Reward:
Track your activity and earn 12 Vitality points per week for two consecutive weeks.
Then log in to Member Zone or the Vitality Member app on the following Monday to generate your cinema ticket code.
Enter your ticket code on the eligible cinema's website when booking your tickets.
Collect your tickets at the cinema – and enjoy the film.
Each cinema ticket code can only be used once and is valid for 14 days from the Monday after your two-week activity period.
ODEON Limitless / Cineworld Unlimited
If you have one of the cinema loyalty schemes or subscription services, then you will be able to watch this film as part of your membership. Enjoy! For more details, check out our guide on Cinema Loyalty Schemes.
ODEON Groupon 2-4-1 offer
Groupon is offering a discounted cinema promotion to ODEON, redeemable online only. You can either buy 2 tickets for £10 or 5 tickets for £20. it's a great deal, but you need to be aware of the fine print before booking. Offer is valid 17 Jan-20 March 2020 (inclusive). Promotion is valid for online bookings only and is subject to a booking fee.
Promotion excludes Birds of Prey and the fabulous emancipation of Harley Quinn upon its first release. The offer is valid from February 24th. Due to the free list not being suspended for this promotional period, it just means you can see the film but not upon its first release.

T&Cs apply. Customers will be issued with 2 or 5 Groupon vouchers, each Groupon voucher is valid for 1 cinema ticket. Tickets can be used in 1 visit, or across multiple visits. Limit 1 purchase per person. Luxe cinemas included.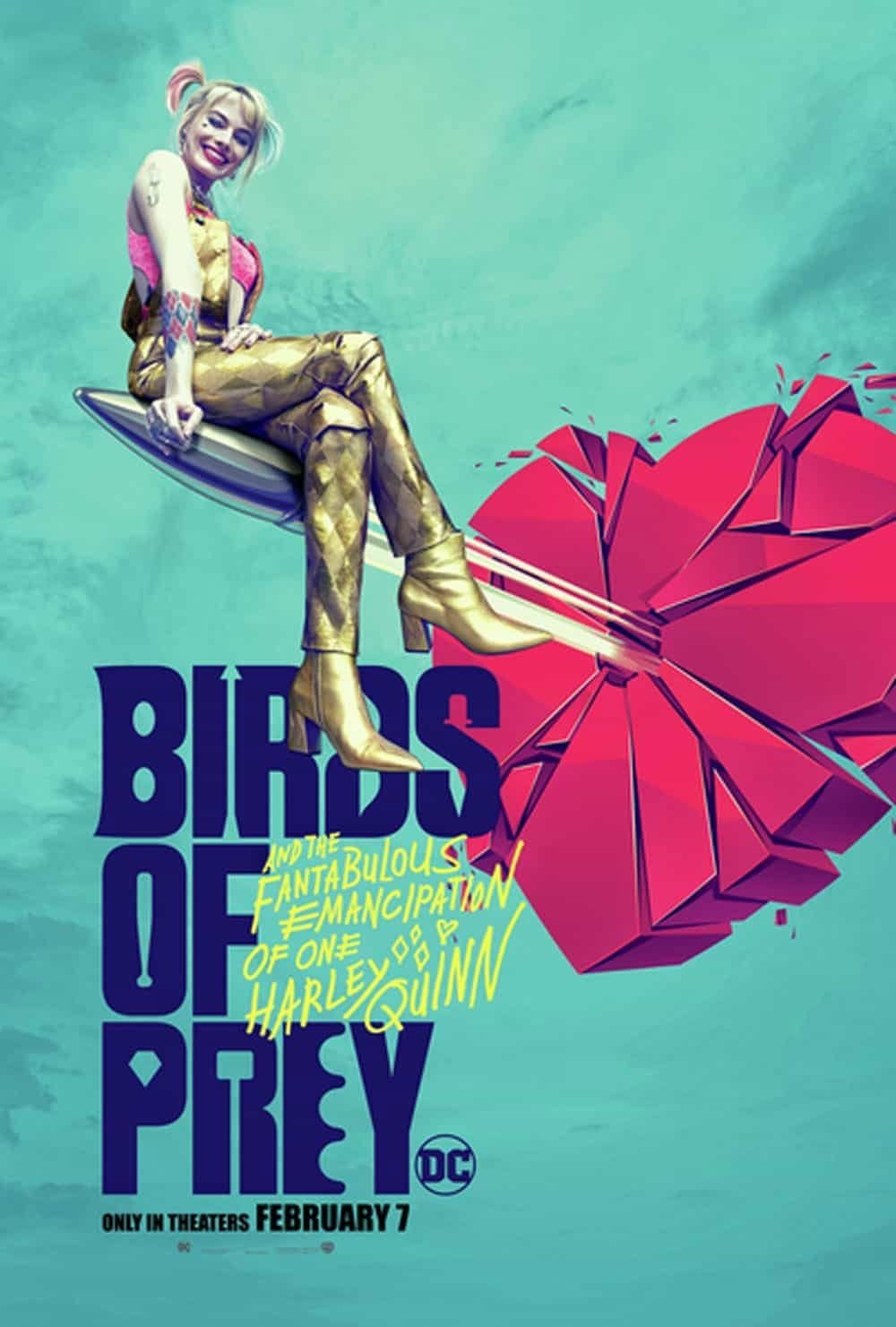 Official film bit
In the Warner Bros. Pictures film, Margot Robbie ("I, Tonya") returns as Harley Quinn, alongside Mary Elizabeth Winstead ("10 Cloverfield Lane," TV's "Fargo") as Huntress; Jurnee Smollett-Bell (HBO's "True Blood") as Black Canary; Rosie Perez ("Fearless," "Pitch Perfect 2") as Renee Montoya; Chris Messina ("Argo," TV's "Sharp Objects") as Victor Zsasz; and Ewan McGregor ("Stephen King's Doctor Sleep," the "Trainspotting" films) as Roman Sionis. Newcomer Ella Jay Basco also stars as Cassandra "Cass" Cain in her feature film debut.
Directed by Cathy Yan ("Dead Pigs") from a script by Christina Hodson ("Bumblebee"), the film is based on characters from DC. Robbie also produced, alongside Bryan Unkeless and Sue Kroll.
Warner Bros. Pictures Presents a LuckyChap Entertainment Production, a Clubhouse Pictures Production, a Kroll & Co. Entertainment Production, "Birds of Prey (and the Fantabulous Emancipation of One Harley Quinn)."
Disclaimer: This post contains some affiliate links. Affiliate links mean that sometimes if you click through to a website and purchase something. I may get a commission from that sale at no extra cost to you.