It's Christmas Card Day today!
Way back in 1843, the first commercial Christmas card was created in England by Sir Henry Cole. A civil servant who was responsible for the idea of sending greetings scribbled into a card. So as part of this year's #blogmas, I thought I would celebrate Christmas Card day today!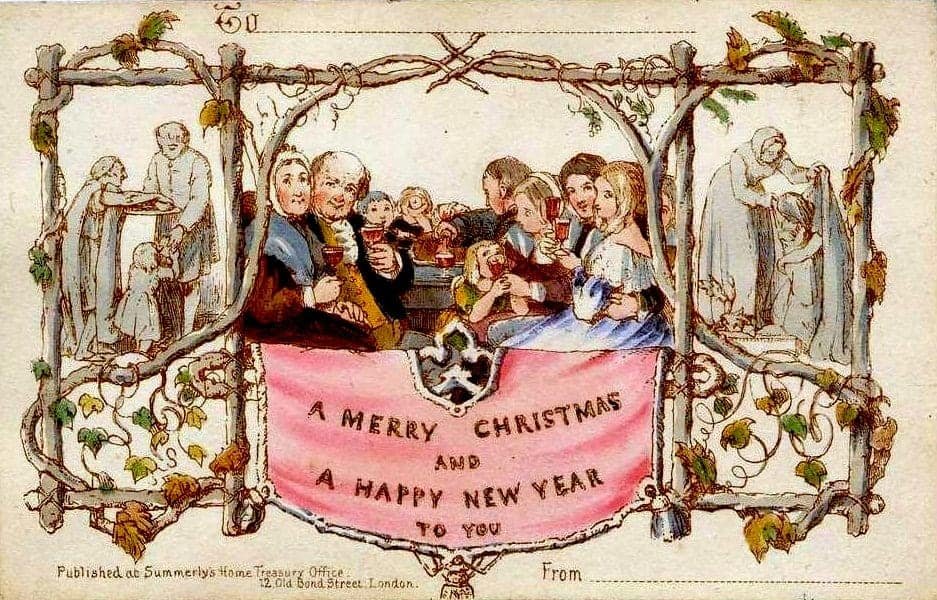 History of Christmas Card Day
Christmas Card Day honours its inventor Sir Henry Cole, on the 9th of December. The first-ever commercial Christmas card showed a family raising a toast. Lithograph firm Prang and Mayer started selling their Christmas cards, often featuring children or cartoon animals, to America in 1874. By 1880, Prang and Mayer were producing a massive 5 million cards a year.
Some Christmas cards have become collector's items. One of the world's first cards, commissioned by Cole and produced by J. C. Horsley, saw the hammer come down at £22,250 in 2001. Another one of Horsley's cards sold for almost £9000 in 2005. The British Museum is home to Queen Mary's early 1900s collection of Christmas cards.
Today, seasonal cards are posted all over the world and can be found in hundreds of thousands of designs. The most popular messages you'll find inside a Christmas card are 'seasons greetings' and 'Merry Christmas, and a happy new year'. Some will feature a short biblical verse or a religious blessing.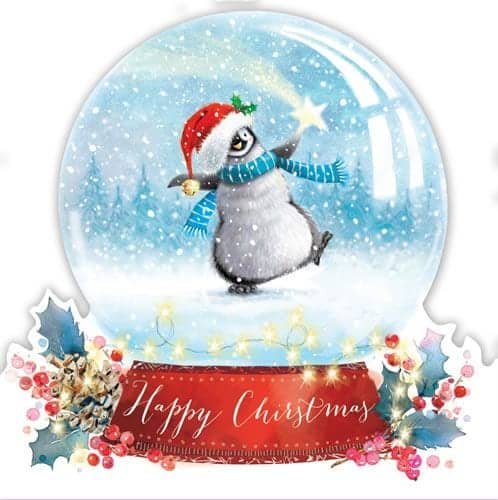 5 reasons to send Xmas Cards this year
Remind loved ones across the miles you are thinking of them
Support a charity of choice buying their Christmas cards
To connect with people on a personal level
Document photos through the ages
Christmas is special for those who are not tech-savvy
1. Remind loved ones across the miles you are thinking of them
Most of my family live around the world so rather sadly I won't see them over Christmas. Which makes a Christmas card even more special. I intend to send Christmas cards to the family who are not in the UK to remind them that I love them and am thinking of them.
2. Make a Wish – Mind Charity Christmas Cards
Each year I buy charity Christmas card packs: my charity of choice is MIND. I think it's important to support charities wherever possible.
3. Connect with people on a personal level
Christmas cards are a personal way of connecting with each other in a digital age. I love receiving letters. Christmas is a great time to send a letter with a card and connect with people on a more personal level.
4. Document photos through the ages
I love seeing photos of my nieces and nephew on Facebook and Instagram. Moonpig is just amazing for designing personalised birthday and Christmas cards. Photos of the family are great to use in the cards, which I know my mother will then put up in her lounge.
5. Christmas is special for those who are not tech-savvy
Whilst most of us can't live without our emails or social media. My grandmother and mother do not use them. Christmas is a special time to remind family you love them. A simple Christmas card is the most effective way of reminding the family that we are thinking of them.
Why I will be sending cards this year
When we speak to each other by e-mail or Whatsapp, it's easier than ever to send Christmas wishes to friends and family across the world. Despite being able to send e-cards, nothing beats the real thing. So this year I am going to send out Christmas cards. Just remember to send before the last post on 23rd December!
And if you don't celebrate Christmas, you could always send out some cheery cards to celebrate the coming of the new year!