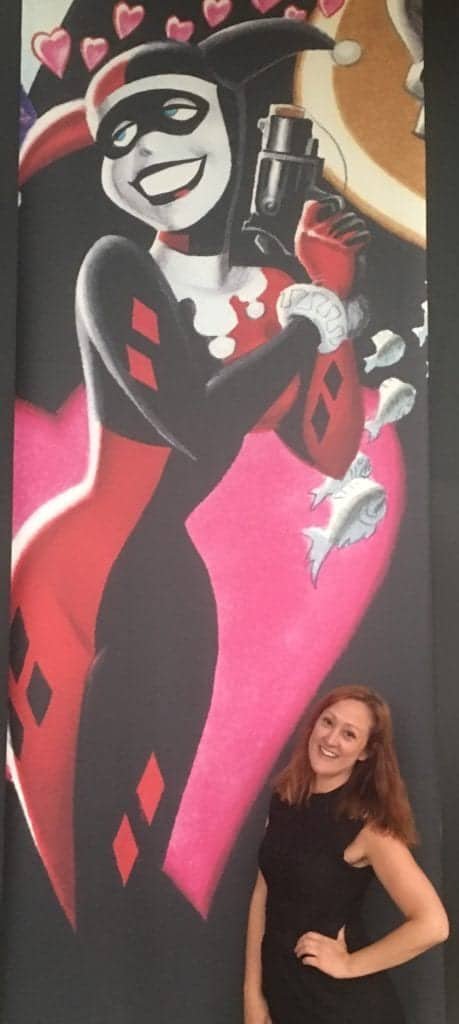 The DC Exhibition: Dawn of Super Heroes
The DC Exhibition: Dawn of Super Heroes at The O2 closes on 9th September 2018. If you haven't yet seen this spectacular exhibition – the first of its kind in the UK – now is your last chance! The exhibition is offering a special summer ticket price, available until the end of the exhibition. Tickets are £10 for adults and £5 for children under 16. There are also special summer offers at the extensive DC Exhibition store.
The DC exhibition celebrates DC's rich heritage of iconic Super Heroes and Super Villains such as Superman, Batman, Wonder Woman and The Joker.
What makes this special is that it is perfect for adults and families, with plenty to appeal to both children and adults. The DC Exhibition invites visitors to get up-close and personal with some of their favourite super characters.
Expertly curated, the exhibition features more than 200 original comic pages, 300 preparatory sketches and concept artworks for the cinema, together with 45 original costumes, models and props used in the iconic films. It traces the development of DC Universe, from Superman's first appearance in the 1938 first issue of Action Comics, 80 years ago, through to the current day.
The exhibition is presented by DC Entertainment and Warner Bros. Consumer Products in collaboration with Art Ludique-Le Musée, and has been described by as "guaranteed to drop jaws" (SFX), "astonishing" and "visually arresting" (City AM) and was given "191 stars out of 5 stars" by Kidzcoolit. The Londonist says "DC fans will love this excellent show" while Shortlist exclaims "your inner fanboy will squeal".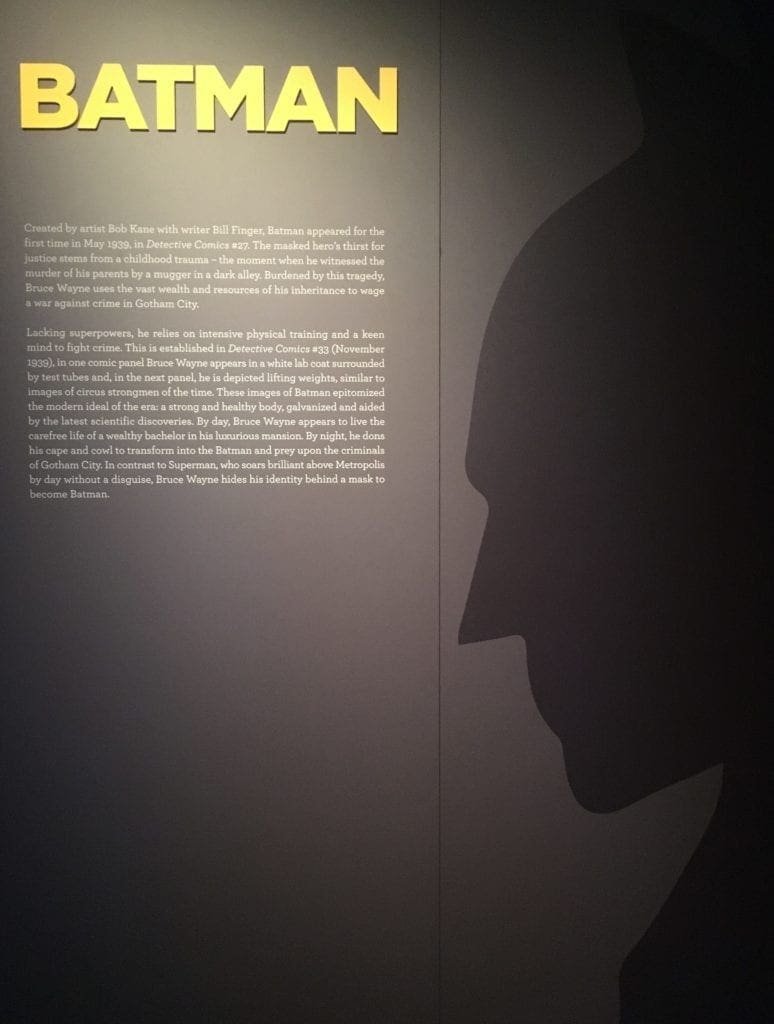 Which DC Character do you love the best?
Each room of the DC Exhibition: Dawn of Super Heroes offers guests a unique behind-the-scenes look at the creation of the mythical DC Universe. Walking through the exhibition, fans have an unparalleled opportunity to gain greater insight into the development of some of the world's most iconic characters. As a child I loved Batman and Robin – as well as Wonderwoman. I was introduced to Harley as an adult and was quite gutted when she became so famous after the Suicide Squad! I identify with her the most. Side by side are rare comics, concept art used from films such as The Dark Knight and Suicide Squad as well as fashion from the TV and Film sets – it is quite incredible.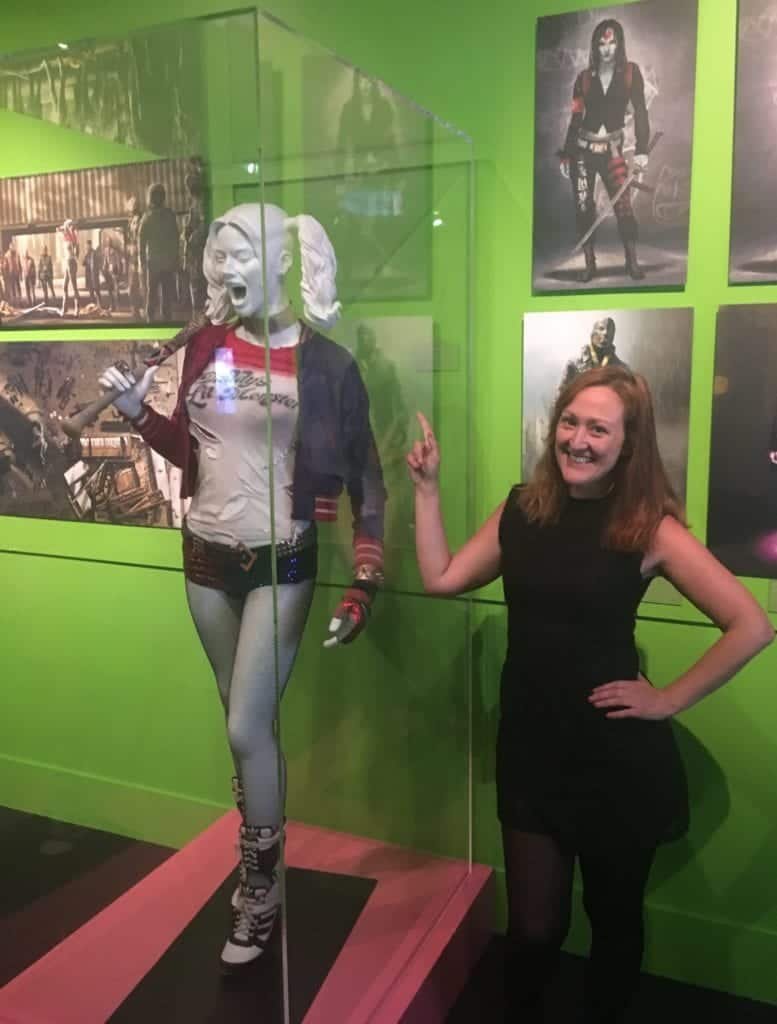 DC Exhibition: Dawn of Super Heroes highlights:
Exclusive artworks from the highly-acclaimed Wonder Woman film, directed by Patty Jenkins that premiered in the summer of 2017, plus Gal Gadot's original Wonder Woman costume.
Costumes and props from more recent films such as; 1989 to 1999's Batman franchise directed by Tim Burton and Joel Schumacher, the acclaimed The Dark Knight trilogy directed by Christopher Nolan, as well as The Man of Steel, Batman V Superman and the recent Justice League by Zack Snyder. Costumes include Heath Ledger's 2008 Joker costume and Henry Cavill's 2013 Superman costume.
Original drawings of DC's stable of famous Super Heroes and Super Villains such as Superman, Batman, Wonder Woman, The Joker, The Penguin and Mr. Freeze, from world-renowned artists including Jim Lee, Bob Kane, Neal Adams, Frank Miller, Alex Ross and many more.
Original costumes from blockbuster DC films including the famous cape worn by Christopher Reeve in the Superman movies and Lynda Carter's iconic Wonder Woman costume from the 1970s.
Concept art, comics, film history and fashion
The exhibition showcases almost a century of artistic creations that followed the introduction of an innovative new genre imagined by two teenagers from Cleveland, Joe Shuster and Jerry Siegel, the creators of Superman. First introduced in Action Comics #1 in 1938, Superman, the world's first Super Hero, quickly revolutionised the era, influencing art, literature, fashion, TV and film.
The exhibition perfectly honours this essential and visionary artistic contribution, one that has influenced its era and is now an integral part of both modern-day culture and our image of contemporary mythology.
Event Info:
Tickets: Adult £10, Children £5. All tickets are subject to a booking fee
Venue: The 02, London (get off at North Greenwich on the tube)
To book, please visit www.DCExhibition.co.uk
Opening Times: Closed Wednesdays, check website for exact opening times
Connect with DC Exhibition: Dawn of Super Heroes:
Facebook: @DCexhibitionUK Twitter: @DCexhibitionUK
DC Exhibition: Dawn of Super Heroes
Outstanding exhibition!
I would highly recommend this exhibition to anyone, whether they are a DC Superfan or not. Take an afternoon to go around the museum then have a lite bite to eat at one of the places at the 02. The exhibition showcases and provides insight into the remarkable worlds of DC...from the beginning...through to the films of today.