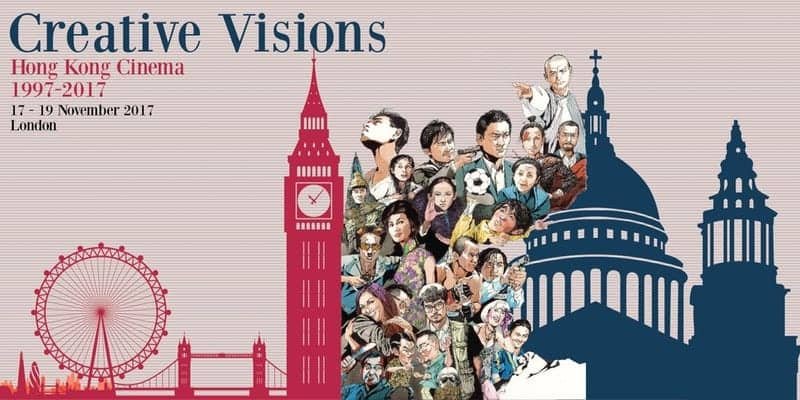 Creative Visions: Hong Kong Cinema 1997-2017
Twenty years of Hong Kong cinema celebrated at film festival in London
Weekend 17 – 19 November 2017, London
Special guest Gordon LAM Ka-tung in attendance
Final tickets will be available at 12 pm on Wednesday 1st November for any "Sold Out" films.
FREE tickets still available (at the time we put this live!).
Immerse yourself in Hong Kong cinema with FREE Screenings!
The nine-film programme consists of three European/U.K. premieres. PARADOX opens the festival, directed by Wilson YIP, which is the latest installment of S.P.L. crime thriller series, with a host of talents – legendary Sammo HUNG as action choreographer, Hong Kong stars Louis KOO Tin-lok and Gordon LAM Ka-tung, and Thailand's superstar Tony JAA.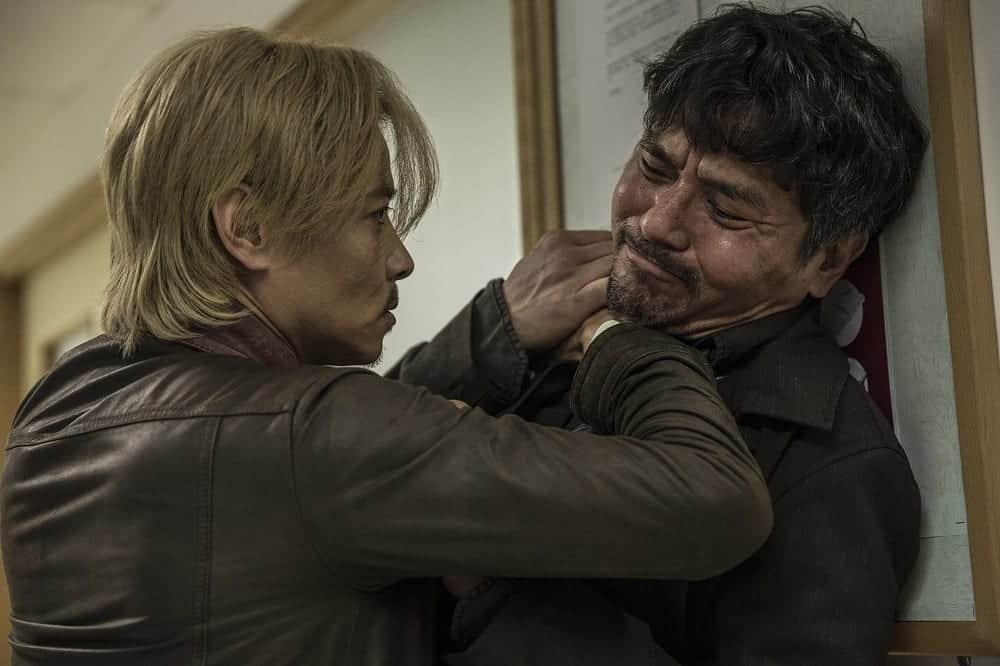 The closing film is THE BRINK, the action-packed debut by Jonathan LI (assistant director on the Infernal Affairs trilogy); and the critically acclaimed directorial debut by WONG Chun, MAD WORLD, with an impressive performance by two of Hong Kong's well-known stars – Eric TSANG and Shawn YUE. Award-winning Hong Kong star and producer Gordon LAM Ka-tung will attend the special weekend to give audiences an unforgettable viewing experience.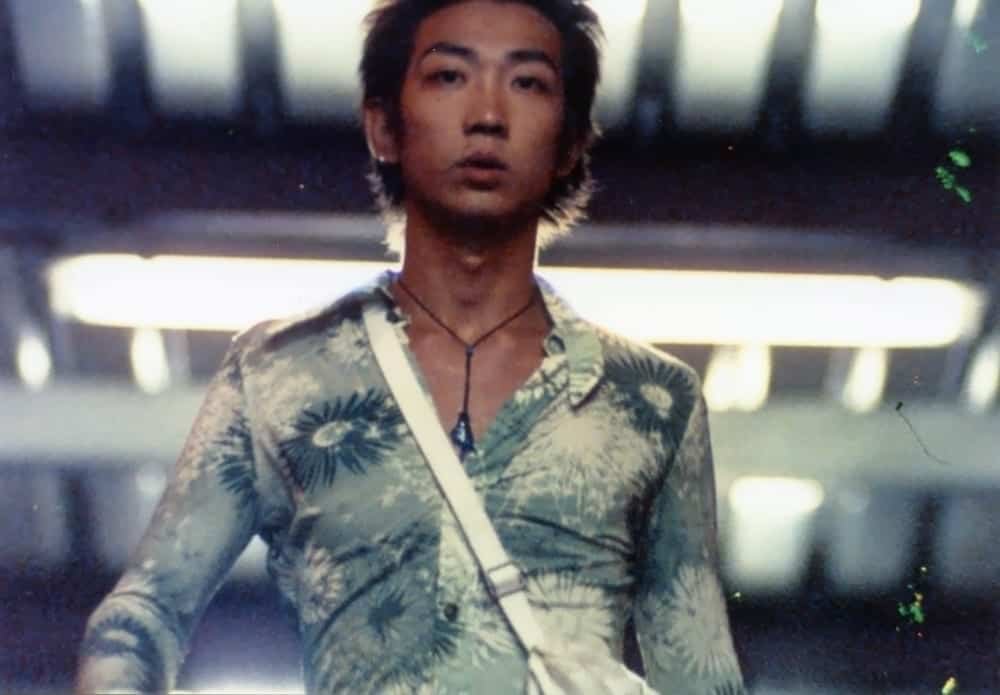 What you can expect
The lineup of the London programme will present a wide range of films including works from internationally renowned Hong Kong directors like Ann HUI's ORDINARY HEROES, Johnnie TO's PTU, Fruit CHAN's MADE IN HONG KONG (4K restored in 2017), Alex LAW's ECHOES OF THE RAINBOW to young and talented filmmakers such as Derek KWOK and Clement CHENG co-directed of kung fu film hommage GALLANTS and Frank HUI, Jevons AU and Vicky WONG co-directed of the Johnnie To-produced TRIVISA.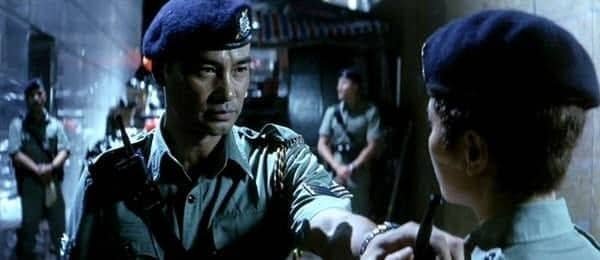 Please note that there is a limit of 1 x ticket maximum per booking/person per screening. If you are coming with a friend they must also register. 4 x films maximim per person.
For more information, please visit: https://creative-visions-london.eventbrite.co.uk
"Over the years Hong Kong filmmakers have shown themselves to be versatile and able to adapt to different trends, technologies and markets," said Mr. Wellington FUNG, Assistant Head of CreateHK and Secretary-General of the Hong Kong Film Development Council, "Today our filmmakers make films for the huge and growing mass market in China with great success, while works of auteur directors also cater for the Hong Kong and overseas markets. We celebrate the inventiveness and skills with which Hong Kong filmmakers have navigated changing local and overseas markets over the years."
"We are extremely excited to be collaborating with CreateHK and the Hong Kong International Film Festival Society to present "Creative Visions: Hong Kong Cinema 1997-2017″, which offers UK audiences a fantastic selection of films from the past two decades. The weekend's diverse programme of Hong Kong Cinema ranges from contemporary classics such as Ann HUI's ORDINARY HEROES and a brand new digital restoration of Fruit CHAN's MADE IN HONG KONG to bold new features including Wilson YIP's riveting crime-thriller PARADOX and Jonathan LI's action-packed directorial debut THE BRINK." – Harriet KNOWLES, Managing Director, Koenig Film Consultancy.
Ms. Priscilla TO, Director-General of London ETO, said "this film festival in London is part of our programmes to mark the 20th anniversary of the establishment of the HKSAR. It demonstrates the success and creativity of Hong Kong's film industry which has continued to thrive over the past two decades. Apart from being a centre of trade and business, Hong Kong is also a key arts and cultural hub in Asia. With the unique creativity and vitality of the Hong Kong people, we have developed one of the largest and most dynamic film entertainment industries in the world. The festival will also show audiences the different faces of Hong Kong."
In addition to Hong Kong and London, the nine other cities selected to take part in the celebration of 20 years of Hong Kong movies are Udine, Vancouver, Toronto, Berlin, Seoul, Moscow, Paris, Manchester and Prague.
Films to be shown in London programme:
PARADOX 殺破狼.貪狼(European Premiere) | 17 November 2017 (Friday) – 20:00*
ORDINARY HEROES 千言萬語 | 18 November 2017 (Saturday) – 15:00
PTU | 18 November 2017 (Saturday) – 17:15
MAD WORLD 一念無明(U.K. Premiere) | 18 November 2017 (Saturday) – 19:00
GALLANTS 打擂台 | 18 November 2017 (Saturday) – 21:00*
MADE IN HONG KONG 香港製造 | 19 November 2017 (Sunday) – 12:00
ECHOES OF THE RAINBOW 歲月神偷 | 19 November 2017 (Sunday) – 15:00
TRIVISA 樹大招風 | 19 November 2017 (Sunday)  – 18:00*
THE BRINK 狂獸(U.K. Premiere)| 19 November 2017 (Sunday) – 20:00*
* with Special Guest Gordon LAM Ka-tung (Hong Kong film actor/producer)
Venues:
PARADOX will be screened at Ham Yard Hotel.
All other films will be screened at Soho Hotel.
Ham Yard Hotel, 1 Ham Yard, Soho, London W1D 7DT
Soho Hotel, 4 Richmond Mews, Soho, London W1D 3DH
Credit: Create Hong Kong (CreateHK), in partnership with Koenig Film Consultancy Ltd. (Koenig Film) and the Hong Kong Economic and Trade Office, London (London ETO) with the Hong Kong International Film Festival Society (HKIFFS) as project manager, today announced the details of Creative Visions: Hong Kong Cinema 1997-2017 London programme.