Christmas gifts for gamers
If you are looking to buy the gamer in your life something for Christmas. Just be warned. Gamers spend lots of money. So today's #Blogmas post is dedicated to looking for gifts under fifty pounds.
I Paused My Game To Be Here T-Shirt – £12.95 (Amazon)
We all know the gamers in our lives who are missing in action for hours/days/weeks. So I am sure you can relate. This Gamer T-Shirt is made of premium quality ring-spun Cotton for a great quality soft feel.
Fallout vinyl clock – £13.17 (Etsy)
Reduced from its normal price of £26.33, this Fallout 76 wall art video Game makes a Christmas gift. A unique vinyl record wall clock makes a perfect gift for your friends, family members or colleagues and at such an affordable price!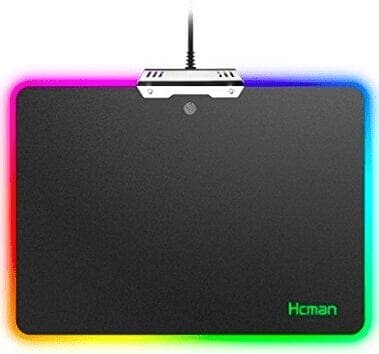 Gaming Mouse Mat – £22.69 (Amazon)
You can buy the gamer in your life a gaming mouse mat that lights up. Perfect for those all-nighters! The LED gaming mouse pad has RGB backlit effect with 9 lighting modes. You can turn off the light if you want. Also, you can use rainbow mode which will match up with RGB mechanical keyboard, Cherry MX gaming keyboard and gaming mouse. The gaming mouse pad is powered by USB, plug and play, no driver needed with a PC or laptop. One-touch control designed to switch the light colours and turn off.
Red Dead Redemption 2 – £44.99 (Amazon)
The original was a cult classic. Red Dead Redemption 2 is a prequel to the first. The graphics are incredibly realistic and this is one gift which the gamer in your life will love.
it's America, 1899. The end of the wild west era has begun as lawmen hunt down the last remaining outlaw gangs. Those who will not surrender or succumb are killed.
After a robbery goes badly wrong in the western town of Blackwater, Arthur Morgan and the Van der Linde gang are forced to flee. With federal agents and the best bounty hunters in the nation massing on their heels, the gang must rob, steal and fight their way across the rugged heartland of America in order to survive. As deepening internal divisions threaten to tear the gang apart, Arthur must make a choice between his own ideals and loyalty to the gang who raised him.
From the creators of Grand Theft Auto V and Red Dead Redemption, Red Dead Redemption 2 is an epic tale of life in America at the dawn of the modern age.
It's THE game to buy right now, although a bit more pricey.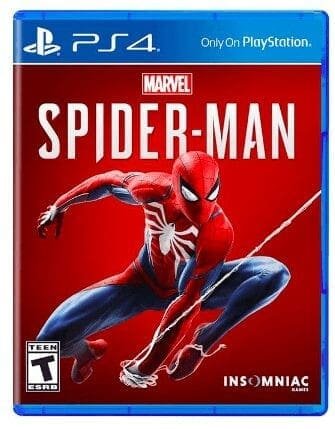 Marvel's Spider-Man- £39.95 (Amazon)
Thanks to its heart-tugging storyline, clever nods to the comic series, and fast-paced gameplay, this PS4 exclusive is one of the best games that has come out so far this year. Spider-Man will appeal to gamers of all ages.
Plus, the game's excellent mechanics and stellar recreation of New York City allow you to explore and create fun of your own as you take the role of the friendly neighbourhood Spider-Man.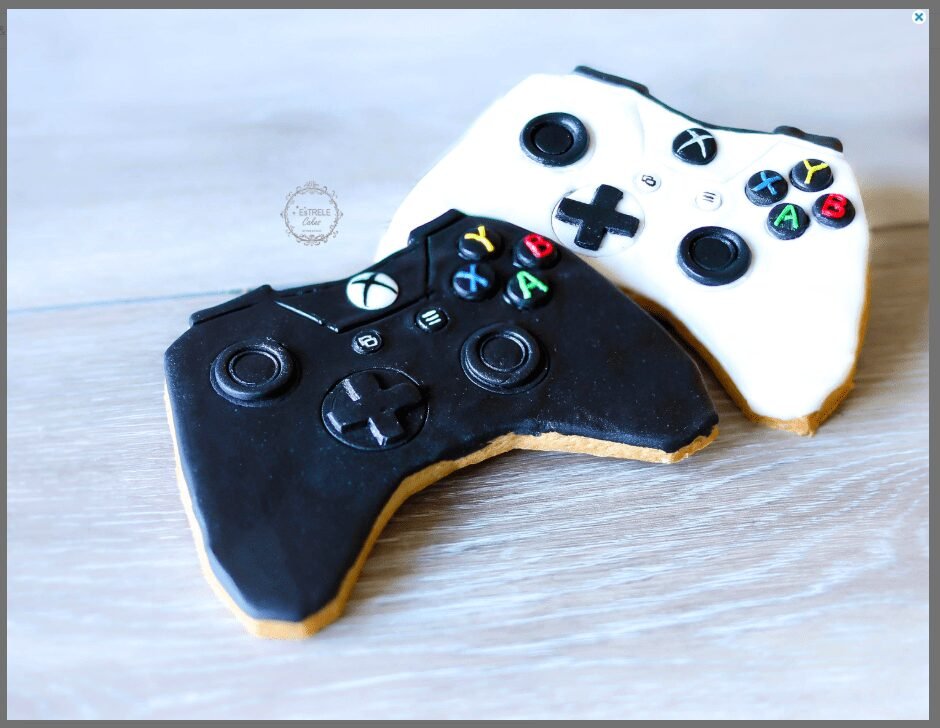 Xbox One Controller Biscuit Gift Box – £5.90 (Etsy)
Delicious Xbox controller biscuits that can be either black or white. Perfect for any gaming fan as a gift box or even as party favours! Available as a luxury box of two biscuits or as individual favours.
Joker and Harley – £35 (Displate)
The Joker and Harley is an iconic frame from the comics. Uniquely this poster is made out of metal. It is a gem of a present for anyone who loves the DC comics. You may have seen the picture at the DC Exhibition: Dawn of Superheroes which I reviewed earlier this year.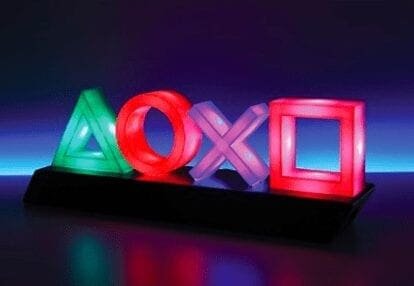 Playstation Icons Light – £23.86 (Amazon)
Perfect for gamers, this PlayStation Icons Light features the classic PlayStation controller button symbols on a sleek black plinth, making an ideal addition to any bedroom or gaming den. Featuring three different settings, including standard lighting, colour phasing and music reactive modes, the PlayStation Icons Light is the perfect accompaniment to your gaming. The original PlayStation was launched by Sony in 1994 and rapidly became one of the best-known gaming brands in the world. The best-selling console of all time: the PlayStation 2. The iconic image, name and logos of the Sony brand are instantly recognizable with gamers of all ages. The PlayStation controller, with its distinctive shape and iconic button symbols of a green triangle, blue x, red circle and pink square, are now virtually synonymous with console gaming in general. A great gift for gamers of all ages.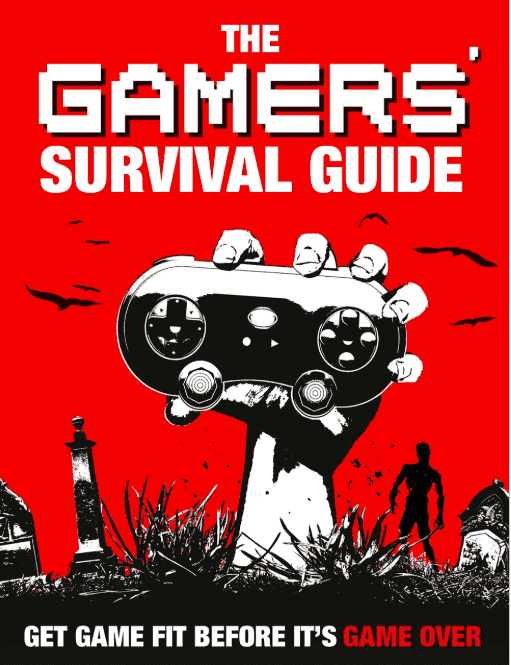 The Gamers' Survival Guide – £5.99 (Amazon)
Always wondered about the best exercises to improve hand-eye co-ordination? Struggling to find a one-handed gaming snack that won't get your console greasy? Then look no further than The Gamers' Survival Guide, full of funny fitness and lifestyle tips as well as genuine advice to improve your gaming experience.
Start by taking a quiz to work out what kind of gamer you are – a sharpshooter, role-player or adventure addict? Then find advice on how to engage maximum comfort levels for a perfect day of gaming and the ideal yoga poses for achieving zen whilst in the gaming zone.
8Bitdo Retro Cube Speaker – £29.99 (Amazon)
Platform: Nintendo NES. I love the cool Retro design. This Bluetooth cube speaker is great for gaming. That said, if they are loud enough then you might want to pick another option from above.