Interview with Actor & Podcaster Jemma Moore
Star of movie 'HOST' out on release
Jemma Moore, the 28-year-old Hong Kong-born actor, who earlier this year played the role of Li in Tony Giglio's 'Doom: Annihilation' for Universal (now on Netflix and Amazon), has announced the second season of her podcast 'The HobbyCast'. The soon-to-be-released podcast has two new co-hosts Amer Chadha Patel (The Third Day, Flack, The Windsors, Year of the Rabbit, Beecham House) and Carla McGlynn (Zombie Bashers, The Guards).
The second season of her podcast – The Hobbycast
"I started The HobbyCast because I have always loved talking to new people of any age – from kids of my friends to old ladies sitting in cafes. I ask them what they loved to do; for me, it was pure childlike joy for their hobbies, to see them engage in the moment and allow them that precious 'me time'. Sometimes these would be heartwarming and humble activities, and others would be wild, exciting and unheard of! We live in a fast-paced world, and it's easy to forget that it's ok to do something for enjoyment" JEMMA MOORE, 2020
Jemma stars in Host, filmed during quarantine
Jemma also stars in Rob Savages 'Host', a new kind of horror movie on AMC Networks streaming service Shudder, that premiered on 30th July. The film was shot during quarantine at the actors' homes and adheres to social distancing rules with inventive ways to deliver the scares, stunts and surprises. 'Host' also stars Haley Bishop (Deep State), Radina Drandova (Dawn of the Deaf), Edward Linard (The Rebels), Caroline Ward (Stalling It) and Emma Louise Webb (The Crown). The actors operated their cameras, pulled off their practical effects and lit their scenes whilst Savage directed them remotely.
Last year Jemma appeared as Rose Lin in the second season of BBC1's Shakespeare & Hathaway'. She has featured in Warner Brothers' production of 'Wonder Woman', Richard Ayoade's 'The Double' and Zawe Ashton's 'The Place We Go To Hide'. She is also known for her on-screen roles as Harriet in Tristan Shepherd's 'Among Sweet Flowers And Shades' (winner of Best Short Live Action Narrative at Lift Off Film Festival Awards 2016) and Nika in Dutch Sci-Fi short 'Phoenix 38'. She recently voiced Yokai hunter Mumyo in the action role-playing game NIOH 2 for Play Station 4.
Not only is Jemma known for her on-screen roles but also as an award-winning producer, winning Best Narrative Short at Let's All Be Free Festival 2016 and Best African film at the San Francisco Black Film Festival the same year with the short film 'Exile Incessant'. In 2017 she produced the short film 'All Of Me', which premiered at the Cannes Film Festival and was selected as one of the 'Best Of Cannes shorts to screen with the Creative Market Group. The film also won the prestigious Award of Excellence at the Indie Fest Awards 2017, premiered at S.O.U.L Celebrate Connect festival at BFI London and was selected for the San Francisco Black Film Festival, Palm Springs Short Fest and Flickers Rhode Island International Film Festival.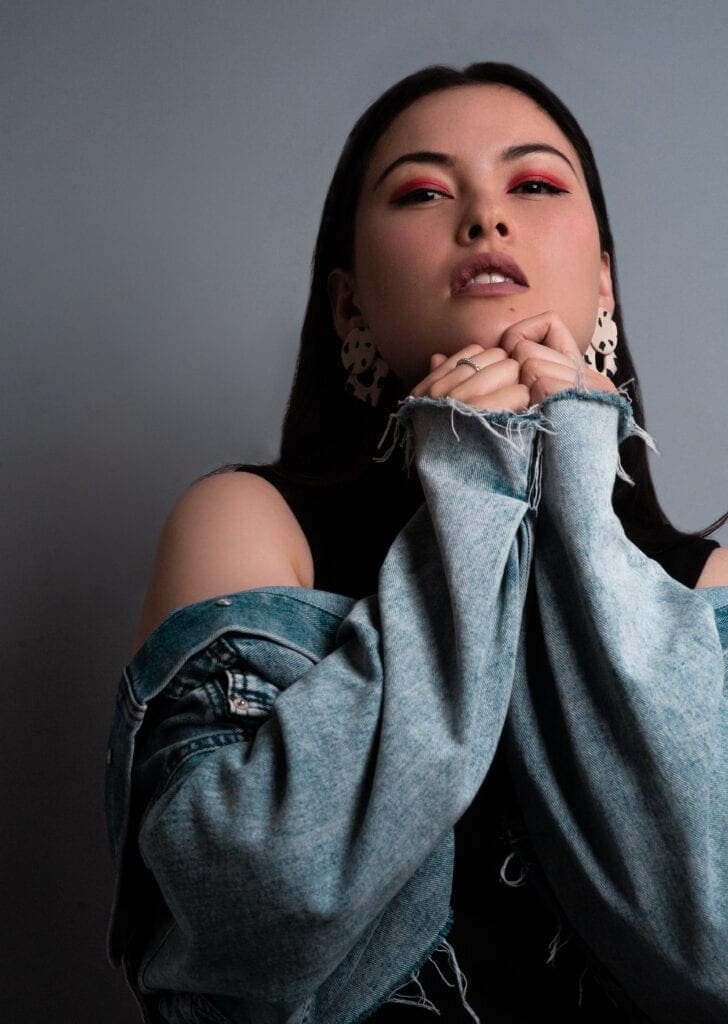 Alongside Caroline Ward, she recently established a production company, It Girls Productions.
Alongside Caroline Ward, she recently set up a production company, It Girls Productions, that value a film culture that is sincere and honest when delivering diversity and equitable practices. Every production will commit to this, making sure they are mindful in hiring, paying and communicating with all cast and crew. The pair have already created and starred together in the comedy short film 'Stalling It'. The film hit the festival circuit this year teaming up with Festival Formula and has already made the official selection of Indie Film Fete 2.0 from The Creative Alliance Show (winning the People's Choice Award) and the Woods Hole Film Festival. Jemma will also appear in 'Multiplex' written and directed by Jed Shepherd (Dawn of The Deaf/Salt), and 'Behind The Mask' written by Amer Chadha-Patel and Elena Saurel directed by Simon K Matthews.
A little bit about Jemma Moore
Jemma, who lives with dyslexia, moved from Hong Kong at the age of 3 and grew up on a farm in Herefordshire. From an early age, she rode horses and competed in show jumping and eventing, which she loved. At school, weirdly, she used to walk pigs and take them to county shows! Before acting in her early teens, she was scouted to be a model and made several commercials.
She went to Queen Mary's University London to study English and drama, after which she successfully obtained a Masters's Degree at the Royal Central School of Speech and Drama. Whilst at Uni, she was chosen to be a stunt double for Gemma Chan in the film 'Jack Ryan' (Kevin Costner/Kenneth Branagh/Chris Pine/Keira Knightly). Only 3 years ago, in 2017, she became the first international actor to win the ABC Discover competition. She was flown to the US by Disney to meet the casting team, which led to a year-long talent deal with the company.
Her great Uncle is Wing Commander Guy Gibson, who married the only other actor in the family Eve Moore. They had an unparalleled courtship, with Gibson persistently turning up at the theatre she was performing at, sitting in the same seat and asking her out for drinks after each performance, they fell in love, and the rest was history. She has a passion for kickboxing but loves all sports and has just started playing the ukulele. Jemma identifies as pansexual and lives with her boyfriend Tom and puppy Percy in North London. She actively supports the 'Help Refugees' charity, for which she raises money for them by hosting events.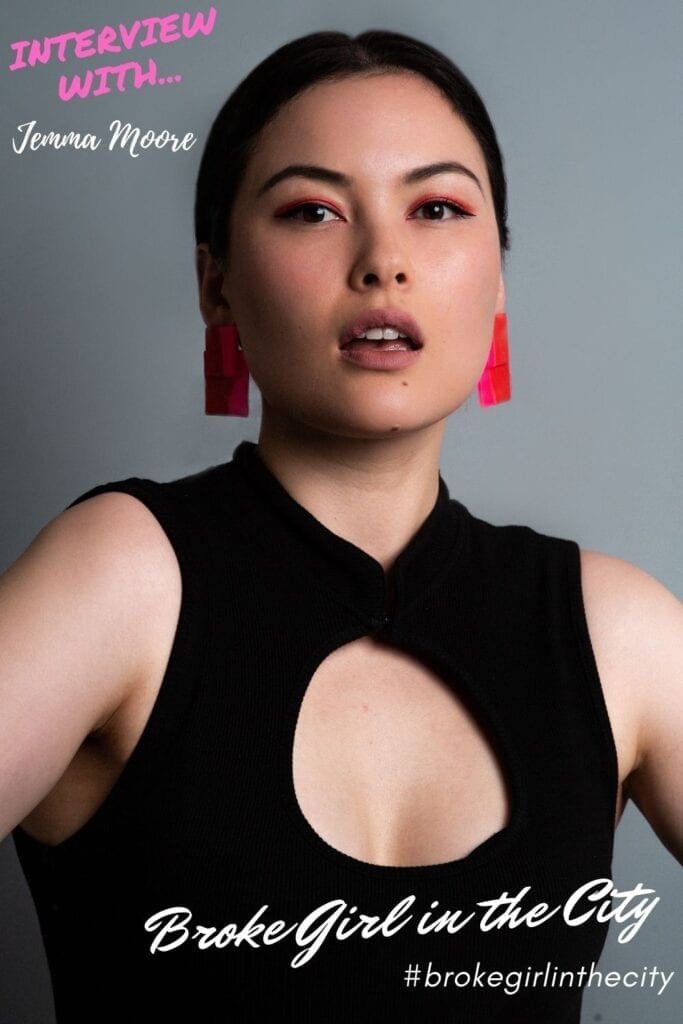 Interview with Jemma Moore
1. Jemma, can you tell me about your role in Rob Savages 'Host', a horror movie using Zoom via Shudder?
In HOST, my character, although also called 'Jemma', is quite different from me in reality. She's the wind-up merchant of the group, always poking and prodding anyone and everything, making fun of it all. She and Haley are old friends, and 'Jemma' feels it gives her license to pick on her more than the other friends in the group, which is where we start in the film. The tension between them and the one-upmanship is always an undercurrent. Without giving the plot away too much, because of 'Jemma's' character type during the seance, she really goes to town. This spirals out of control, and the following horrors go from one extreme to the next. Although 'Jemma' isn't the greatest human to have at a séance, she has her good moments, and her friends are ultimately most important to her. Ultimately she's been unhappy and lonely in her quarantine life, and she projects that onto the people around her, which HOST shows isn't always consequence-free.
2. You run your own production company, It Girls Productions, with Caroline Ward? What prompted you to start, and what exciting projects are you working on now?
It Girls Productions came together from our first short film STALLING IT. Caroline met me for coffee one day with a script and asked me to team up with her to get it off the ground, and I fell in love with it. STALLING IT is about Five toilets, three bridesmaids, one pregnancy test, one nosey neighbour… zero ideas of what to do next. It's 1988, Sammy, Bethan and Jo are bridesmaids. We join them in the midst of the time-honoured female tradition…the joint bathroom break. We pitched for half our budget at TriForce Short Film Festival's Pitch It competition at BAFTA (in old bridesmaid dresses), where we were chosen as the top ten out of 300 applicants by Stefan Allesch-Taylor CBE and Charlie Kay. We then raised the rest of the budget on INDIEGOGO and hosted a speed networking event.
STALLING IT is now on the festival circuit, winning the PEOPLE'S CHOICE AWARD at the Creative Alliance: Independent Film Fête 2.0. From this, we created It Girls Productions because, starting out in the film industry as actors, we found ourselves frustrated with the lack of challenging and honest, diverse characters, as well as the lack of comedy diverse characters. There were, and still are, very few casting briefs that we felt resonated with our real-life experiences. So we set out determined to create a space in the film industry that was honest and sincere when telling the stories of the people and the cultures surrounding our lives. We both began by writing, directing and producing, hoping each time we could push for equality and equitable practices in the best way we could, as well as making people laugh along the way.
3. Do you have any advice for other women pursuing a career in the film industry? Producing as well as acting.
Being consistent and patient are two things I have really honed in on in the last few years. I'm not sure I really believe in being in the right place at the right time so much anymore, as being consistent in working in the area you want to be in constantly until the right time comes. Keep educating yourself, not just in the subject area you want to be in, but also in why you want to do what you are doing. Having a purpose, whether changing the world for the better or telling more of the stories you want to tell, gives you the fuel to keep going. It can be tough in this career, so be kind to yourself.
4. You seem to be incredibly busy with a new season of your podcast 'The HobbyCast'. Can you describe what it is about and what we can expect from you and co-hosts Amer Chadha and Carla McGlynn.
THE HOBBYCAST is a weekly podcast helping you discover your next pastime adventure, whether Dungeons and Dragons, real-life quidditch, bullet journaling, escape rooms and much more. And my new co-hosts Amer Chadha Patel (The Third Day, Flack, The Windsors, Year of the Rabbit, Beecham House) and Carla McGlynn (Zombie Bashers, The Guards) explore the wonderful world of hobbies. In each episode, we delve into the who, what, why and how of a hobby connoisseur or pick a subject like extreme hobbies, tech hobbies or sustainable hobbies and explore what is out there waiting for you to get stuck into.
5. What are your hobbies, and why do you feel it is so important for people to have one?
I feel like I have two types of hobbies, ones that I pick up one in a while like arts & crafts, baking, board games, puzzles etc., and then I have the ones that I have constantly going on like Kickboxing, ukulele playing, dancing, journaling. I think both are important, Hobbies can really help you learn how to slow down, relax, engage and live in the moment.
They nourish your self-esteem, build your confidence, and allow you some precious 'me time'.
What I hear the most on the podcast is the sense of fulfilment, and pure childlike joy people feel as they progress or accomplish their hobby. They take pride in what they achieve, even if it doesn't turn out exactly as planned. But as the saying goes, 'don't let perfect be the enemy of the good'.
6. You studied English and Drama at Queen Mary's University. What are your favourite things about and to do in London?
I love London, there's so much variety and always new things to do and explore. My favourite things are the people, there are people from so many different walks of life, and I have learnt so much from them and about myself that I would never have learnt if I had stayed living in the countryside.
That being said, I do miss the countryside a lot sometimes, but London offers so many hidden green spaces and secret gardens that I find myself taking my dog Percy on new adventures all the time. Another favourite thing is the food, I love how much variety there is and the spaces they're in. Huge shout out to WANDER restaurant in Stoke Newington, which is a perfect date spot and The Little Viet Kitchen in Angel Islington. I also love any supper club that is interactive and SECRET CINEMA is also a fave for movie lovers.
7. What's been the highlight of your career to date?
Working on any set. That first moment you sign up for a new project, and you wonder who your creative family will be for the next few weeks or months. I have made friends for the life of these creative adventures, and that is the best gift any job can give. Getting those butterflies in your stomach is the best feeling in the world.
8. What was lockdown life like for you?
To start with, everything was just at a standstill, the industry had shut down, and I was definitely anxious about the uncertainty of the future. I focused on what I could, I created a sound booth/duvet fort for voiceovers and was very lucky my voice-over agent Yakety Yak Ltd was incredibly supportive and innovative at providing projects to work on.
Luckily, I recorded a backlog of podcast episodes, so I now had the time to edit them and focus on their release, while also planning a second season. I was lucky to film from the comfort of my home for the second part of lockdown as my group of friends came up with a prank that went viral and caught the eye of AMC's online streaming service SHUDDER.
We filmed HOST, the 57min horror film from home that is 100% on rotten tomatoes and has just been named one of TIME magazine's '17 Great Movies You may have Missed this Summer' and one of Total Film's best horror films of all time. Because the team behind HOST are all friends, we had a movie club (The Quarantine Movie Club), wrote short stories, and shared anything we were creating at home.
So before we started filming, we were already trying to keep our creative juices flowing. Carla McGlynn (co-host of The Hobbycast) and I started to have weekly video calls and worked our way through Julia Cameron's 'The Artists Way', which led us to use our creative abilities in several ways. But there were also times when I just sat staring at the wall feeling blocked, watching endless amounts of The Real Housewives of Beverly Hills and just making cups of really bad coffee.
9. What is your top tip for living your best life?
Be kind to yourself, surround yourself with creative and good people, and bring it back to the basics like good food and sleep when life gets overwhelming. Get yourself into good routines and habits and leave room for change and progression.
10. What are your ambitions and plans for the future?
In the future, I want to grow The Hobbycast and learn more about what hobbies people do from around the world. Caroline Ward and I wish to film the next instalment from It Girls Productions, which will be part of the comedy short form series IT GIRLS (redefining the 'it girl'). And continuing to audition and act in incredible projects with wonderful and talented people.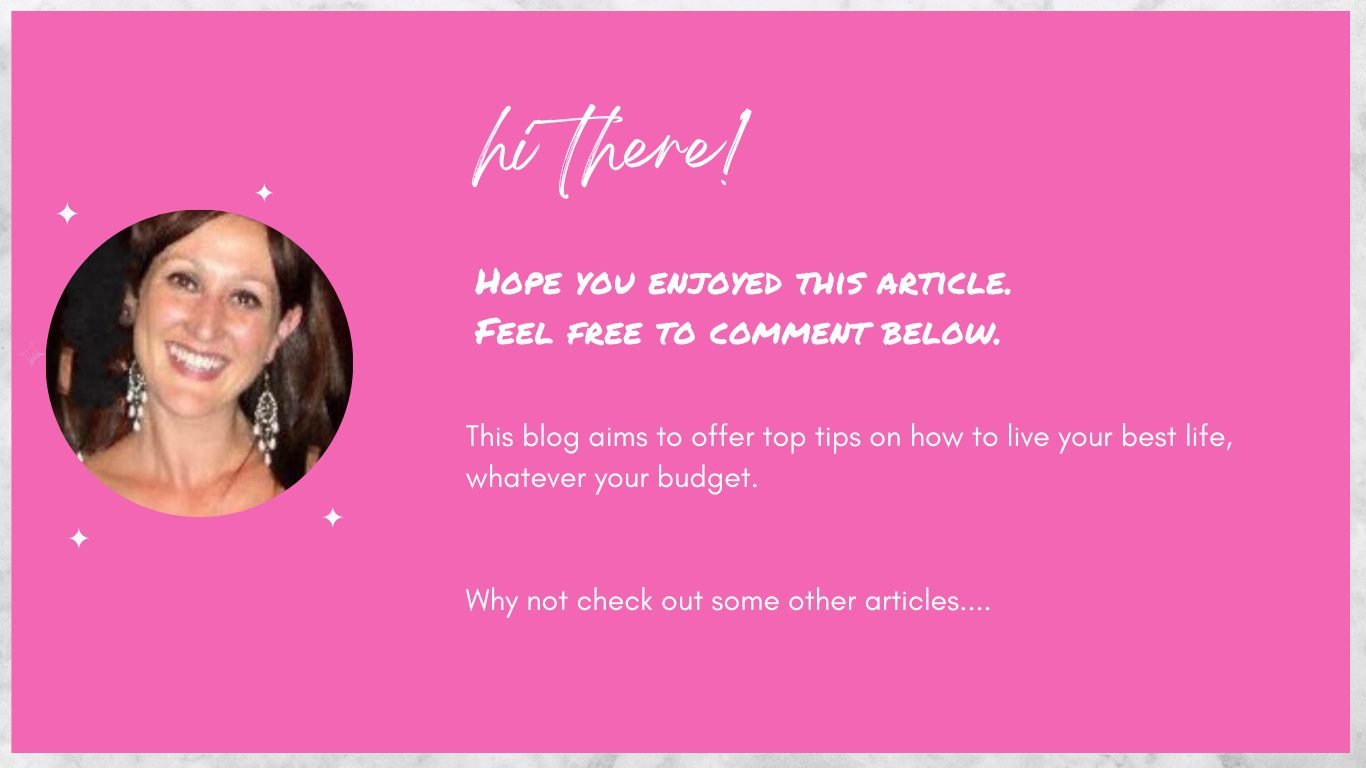 Other Articles of Interest