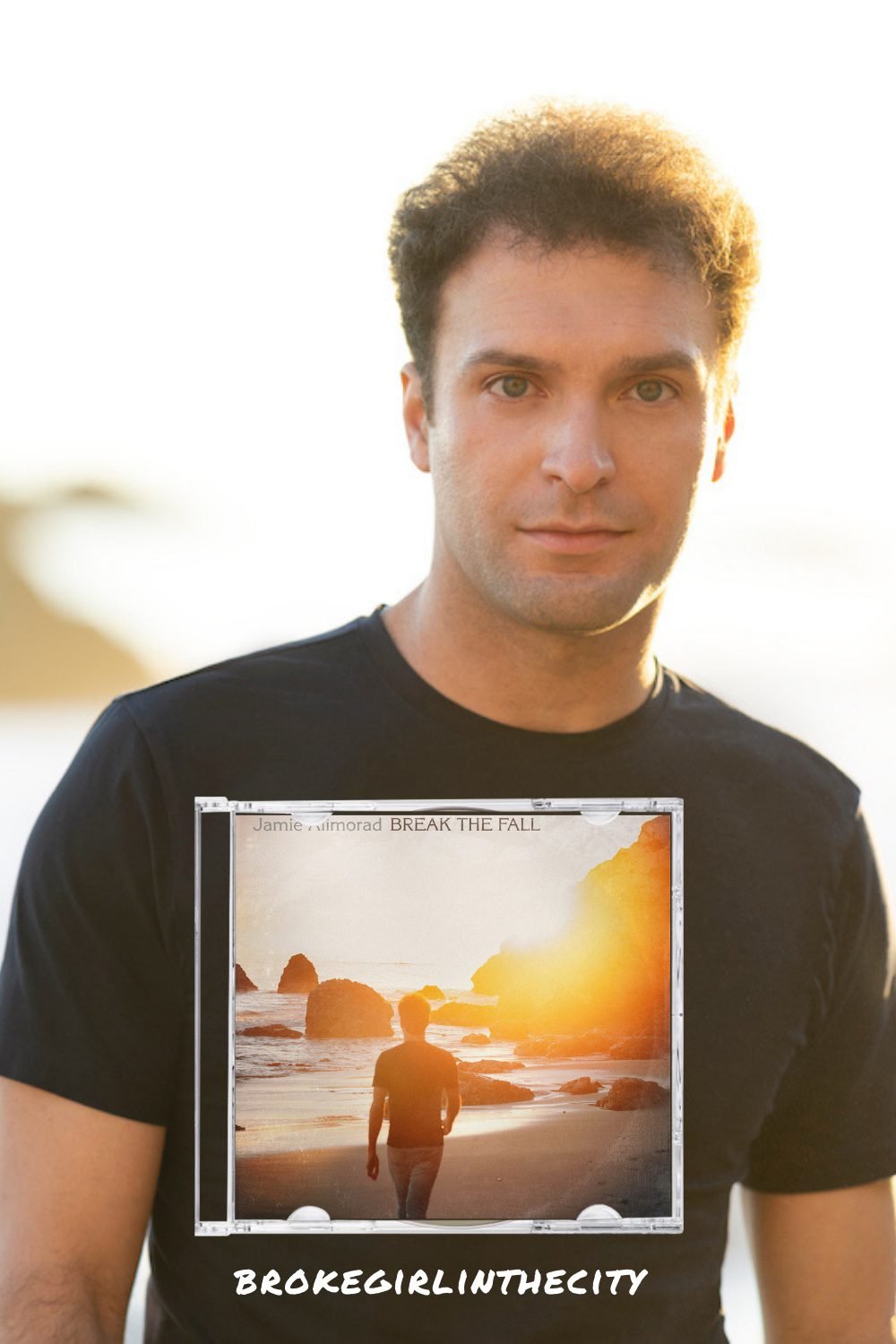 'Break The Fall' is the latest in a string of releases by award-winning singer/songwriter Jamie Alimorad. An uplifting, drum-sample led groove supports Jamie's radio-ready vocals in this vulnerable, heartfelt track, about reassuring the one you love that you'll be there for them when the weight of the world becomes too much.
"'Break The Fall'" is one of the most honest songs I've ever written," says Alimorad. "I was growing closer to someone, and she had a lot of walls up. I knew whatever, or whoever, hurt her in the past, the cuts were deep. She's an incredibly strong individual, and one night she began to open up to me. I wanted to be there for her in any way I could, but also knew it was her journey to see through. Once I got back in the studio, the song came together very quickly."
Written with and produced by songwriting heavyweight Ross Vannelli (Earth, Wind & Fire, Celine Dion, Richard Marx), this earnest pop track is the follow up to Alimorad's New Music Weekly #1 single "Give A Little Lovin'", and is perfect for fans of Ed Sheeran, John Mayer and Sting.
Light first dawned on Jamie Alimorad's prodigal artistry in Boston's underground music circuit, while attending Northeastern University. From those humble beginnings, Alimorad dedicated himself to honing his craft as a singer/songwriter and multi-instrumentalist. His time at Northeastern proved invaluable, culminating in a Bachelor of Science in Music Technology, and a blossoming career.
Upon graduating, his music began trickling out from Boston's indie scene and into the world at large. He independently released two albums (Cornerstone and Words Left Unsaid) that garnered enough success to warrant his first US tour, taking him to New York, Las Vegas, and Los Angeles. The tour's success led to the 2014 music video for Words Left Unsaid single "Beautiful" hitting over 2 million views on YouTube.
Alimorad's breakthrough album, This Is Tomorrow Calling, saw the singer team up with GRAMMY-
nominated singer-songwriter and producer Gino Vannelli, and GRAMMY-nominated songwriter and producer Ross Vannelli. The trio have crafted a collection of vocal-centric pop music, that has more than its fair share of innovative twists, and turns, fueled by Alimorad's effusive passion for fusing genres. It has spawned two New Music Weekly Top 10 singles, "Not Ready To Say Goodbye" and "Brighter Days," while also receiving GRAMMY consideration.
Listen to Break The Fall on Soundcloud | YouTube
FOLLOW JAMIE ON
website | facebook | insta | twitter
Interview with Jamie
Hey Jamie, how's it going? Thanks for doing this for us.
Hi! Things are great! Thanks so much for having me.
1. You have a new single out now. Can you tell us more about it?
"Break the Fall" is my second single of 2022 and is about being there for someone when the weight of the world gets to be too much. It's a message of self-empowerment, but to not let pride get in the way of receiving a little help when you need it.
2. How would you describe your music to someone?
Melodic pop, with dashes of other genres, is full of lyrical and musical surprises.
3. Can you tell us about your musical background and who influenced you?
I was born into a musical family. Music was always playing, and it became a regular part of my day. I used to spend hours in front of the stereo reading album liner notes while listening. I thought everybody was like that for the longest time.
I started piano lessons, sang in the church choir, and joined the school band. In high school, I started doing musical theater, and then went on to get a Bachelor of Science in Music Technology from Northeastern University.
Musically my biggest influences range from Gino Vannelli, who I've had the great pleasure of working with, to Bruno Mars, to George Michael, Richard Marx, and many others.
4. What have you been focusing on during lockdown?
I took the time during lockdown to go inward. We live very fast-paced lives now, and often that doesn't allow us to deal with certain things. Once the world stopped, it was time to handle the proverbial can I was kicking down the road. Nobody wanted this pandemic to happen, but I look for silver linings, and being able to slow down was certainly one of them.
5. Where are you based? What do you like about where you live?
I'm in Los Angeles, and I think it's the most magical place. For my life, it has everything I want. There is always this sense of wonder, and I feel there are endless possibilities across its sprawling cityscape.
6. As we are easing out of lockdown, what are the 3 things you can't wait to do again?
Playing live was right up at the top, and I just had the pleasure of playing my first show in two years in Nashville to a packed house that was absolutely grooving! Being able to travel again is something I've been excited about, and seeing people that I haven't been able to.
7. What is your top tip for living your best life?
Do what makes you happy