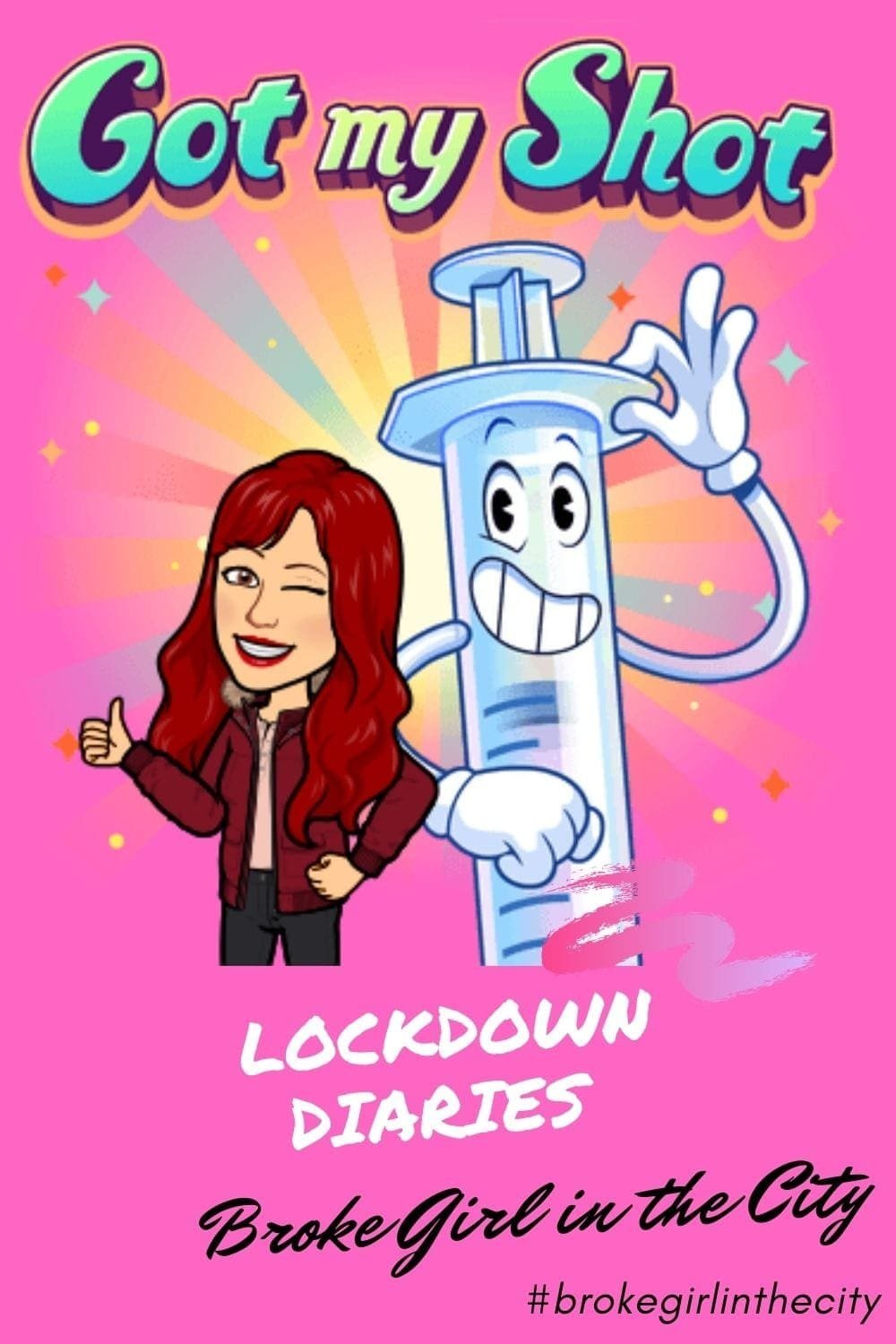 Lockdown Diaries: Pfizer-BioNTech covid vaccine
As I am in an extremely clinically vulnerable group, I received the first Pfizer-BioNTech covid vaccine at the end of January. I am currently shielding until the 31st of March, which means that I am unable to leave the house as I am trying to minimise contact with anyone else.
Queuing up in Croydon, I waited over half an hour outside as no one was allowed into the building to mingle due to social distancing. Once inside I filled in a form and joined an orderly queue to get my jab. Everyone was so friendly, and it wasn't long before I was seen.
The actual jab itself didn't hurt at all. You are asked to sit down for 15 mins for observation just to make sure that you don't have a reaction. I received a vaccine card (and sticker!) before I left.
Reaction to Pfizer-BioNTech covid vaccine (Jab No. 1)
I decided to go to bed that afternoon after my first jab. I had a sore arm, but I usually get that after the flu vaccine. What I wasn't expecting was to be so emotional afterwards. I happened to be on the phone with a friend and burst into tears! Fortunately, my brother had warned me but I was quite taken aback. I don't think that it was the vaccine itself necessarily. It might have been. It could have just been the relief from receiving the jab after what has been quite an anxious time for many of us.
Reaction to Pfizer-BioNTech covid vaccine (Jab No. 2)
Fortunately for me, I was notified that my second vaccine was booked for the 1at April, the day shielding ended. This time it was very quiet in Croydon where I received the vaccine. Nicky who gave me my jab was so lovely, and kindly let me take a photo of her. Something she was obviously used to by now! As warned, I did have 48 hours after the second jab, where I felt like I had flu. Sore arm, throat on fire, achy and with the chills. It was bed for me for two days. However, I woke up on the third day fine, just tired.

My Top 3 Lockdown Diaries Tips:
1. DON'T DRINK BEFORE THE JAB
It's important not to drink alcohol before the vaccine. As with any vaccine, you need to bolster your immune system. That's not proven scientifically, but you do want to feel your best just in case you do have side effects. Alcohol won't help.
2. TRY NOT TO BE NERVOUS
As with anything new, it's always going to feel slightly nerve-wracking to have a new vaccine. If you are not used to having medical check-ups, you may feel slightly anxious. If you do have any concerns or have any medical complications then discuss first with your Doctor.
3. REST AFTERWARDS
Everyone is asked to sit for 15mins after your jab so that you can be observed. You can sit quietly until it's time to go home. I went straight home afterwards and rested. Not sure why I burst into tears that evening. Luckily my brother had warned me about this reaction. The best thing I did was to prepare both times. Clean bedding, lots of water and rest!
That concludes my NEW Lockdown Diaries series!