Self Care Week 18-24 November
Self Care Week is an annual national awareness week that focuses on providing support for self-care.
Think Self Care for Life is the strapline. We are all being encouraged to use Self Care Week, to "think" about self-care to lead for a healthier, happier life.  When we are busy working and living in the city. It is easy to get stressed, burn out, overwork and not make your overall health and wellness a priority.
What is self-care?
The Self Care Forum's definition of Self Care is:
The actions that individuals take for themselves, on behalf of and with others in order to develop, protect, maintain and improve their health, wellbeing or wellness.
The majority of us feel comfortable managing everyday minor ailments like coughs and colds using an over-the-counter (OTC) medicine.
On average, people in the UK experience nearly four symptoms every fortnight. The three commonest being feeling tired/run down, headaches and joint pain. Most of these are managed in the community without people seeking professional healthcare.
What happens when people give up on self-care?
Despite people's willingness to initially self-treat initial symptoms. There are still 57 million GP consultations a year for minor ailments at a total cost to the NHS of £2 billion. Research shows that people often abandon self-care earlier than they need to, typically seeking the advice of a doctor within a period of 4-7 days.
5 Tips on how to adopt self-care into your life:
So write down your health and wellness goals. Have you been neglecting yourself? How can you introduce self-care into your life? I love Sundays for having time to pamper myself, cook properly and set out my intentions for the week. Set yourself some goals and start introducing healthy habits before the start of the New Year.
Aims are long term goals can include: • to introduce self-care into your everyday life • to give up smoking • to reduce your drinking • to look at nutrition • to protect your mental wellbeing
1. Living a healthy life
Many of us are guilty of not living a healthy life in the city. My go-to drink when I am tired has always been red bull rather than coffee. I forget to eat when I am stressed. It is incredibly important to take accountability for your personal health. I am currently looking into nutrition and how this can positively affect my energy levels and asthma.
2. How to manage symptoms at home
The Self Care Campaign developed in the light of research showing that education on how to look after symptoms that can be handled at home has the potential to save the NHS £2bn. A common cold can last for up to 21 days yet only 4% of people would continue to self treat for 15 – 28 days. Download a health app to monitor symptoms or head to your local pharmacy to help with colds, coughs. hayfever and non-serious illnesses.
3. Adopt a personalised care plan for a long-term illness
Whether you like me you have asthma, or you have diabetes. You should adopt a care plan and monitor your symptoms. Don't forget to keep taking your medication even when you are feeling well. I have an emergency pack of prednisolone and am able to manage my illness as much as possible.
4. Focus on your mental health
Whether you have been diagnosed with a mental illness or your mental health is being adversely affected by stress, grief or relationship problems. Self-care should be about managing your mental health too. Don't be afraid to seek out professional help or enlist the support of a counsellor or therapist. Discuss problems with HR or a work representative if you feel able to, who by law should help you if you have a disability.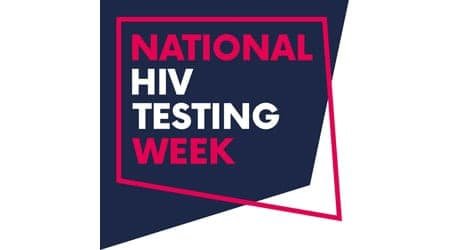 5. Get tested this week
Sexual health is equally as important. Don't put your sexual health in the hands of someone else. If you are going to sleep with someone new, then use condoms. Don't be shy or feel that you shouldn't carry them. I always get tested before committing n a relationship to ensure that you are both able to enjoy a sex life without using them. Unfortunately, for those people who have been cheated on. It's important to get yourself checked. It's HIV Awareness Week, so I got myself tested.