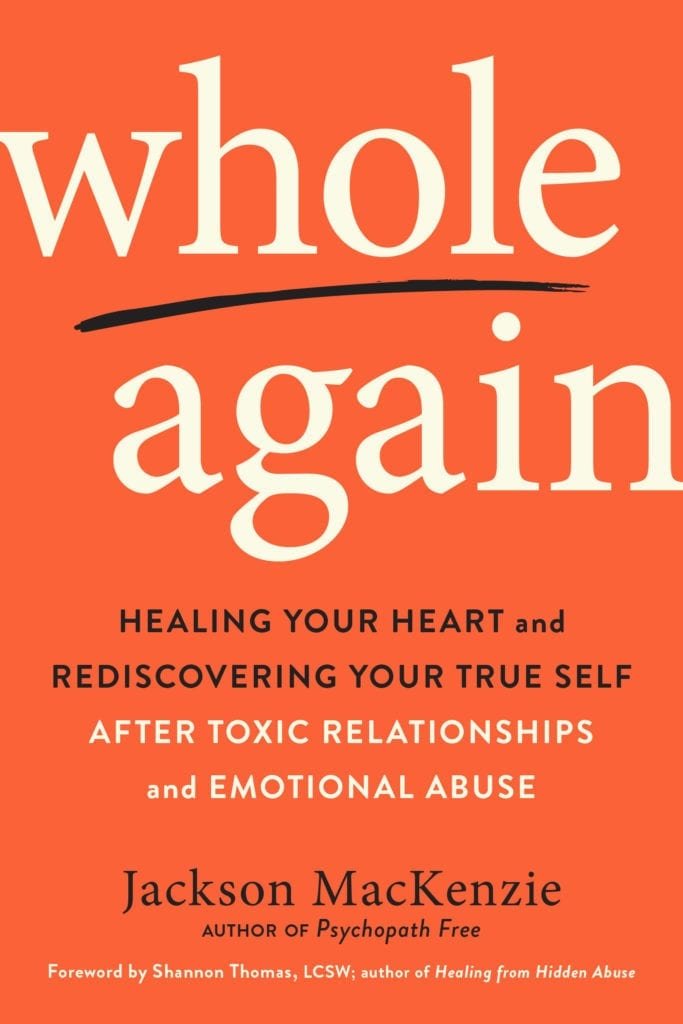 Whole Again – Jackson MacKenzie
Healing Your Heart and Rediscovering Your True Self After Toxic Relationships and Emotional Abuse
Author of Psychopath Free
Foreword by Shannon Thomas, LCSW, author of Healing from Hidden Abuse
Psychopath Free is a book for any person who has been in a toxic relationship. You may still be in a relationship suffering emotional, financial, mental, verbal or physical abuse. Or you have escaped but do not know how to rebuild your life or self.
Whole Again is an eagerly awaited book by the same author. Many lives are destroyed through abuse, as we witnessed most recently in the documentary broadcast by Lifetime Surviving R Kelly. Abuse is not discriminatory. Many people of all backgrounds suffer from domestic abuse or are in abusive relationships. Once you have read Psychopath Free, you accept that the other person is toxic. It's now to accept you are enough. Who you are. Become Whole Again.
"I miss my old self."
In Psychopath Free, Jackson MacKenzie threw a lifeline to millions of people who found themselves drowning in toxic relationships. In this highly anticipated new book, WHOLE AGAIN: Healing Your Heart and Rediscovering Your True Self After Toxic Relationships and Emotional Abuse.
Mackenzie offers readers the tools to heal from abuse and find love and acceptance as they continue their journey towards wholeness.

"Human wholeness is often defined as the unity of mind, body, and spirit. Emotional abuse, rejection, and trauma fracture this union because a false shame message gets stored in our body that disconnects us from being unconditionally loved."
–Jackson MacKenzie, WHOLE AGAIN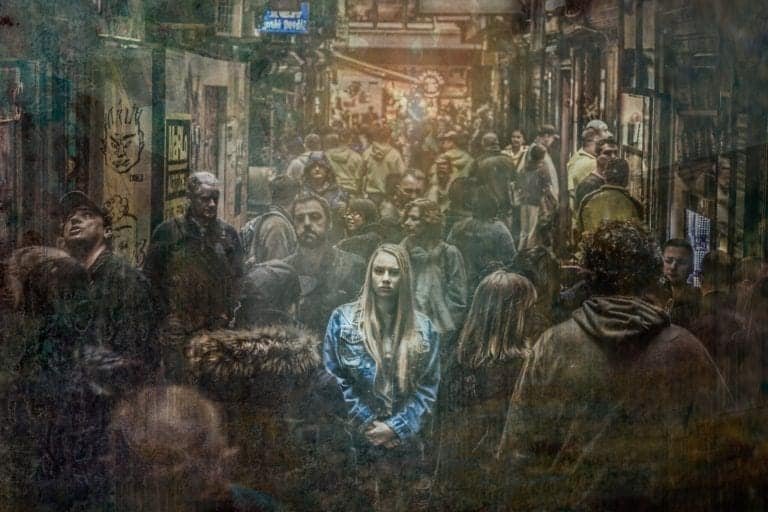 Working through PTSD
Through his close work with thousands of survivors of toxic relationships and documenting his own experiences, Jackson discovered something that most survivors have in common – a relational PTSD that can last for years after the end of the relationship. These symptoms and feelings – numbness, emptiness, depression, addiction – are the body's way of signalling a deeper issue, a core wound that symptom management can't fix alone.
Whole Again – Survival Tools
WHOLE AGAIN offers actionable tools to guide survivors through the swirl of emotions into the eye of the storm. Armed with mindfulness, personal responsibility, and unconditional love, Jackson invites readers to: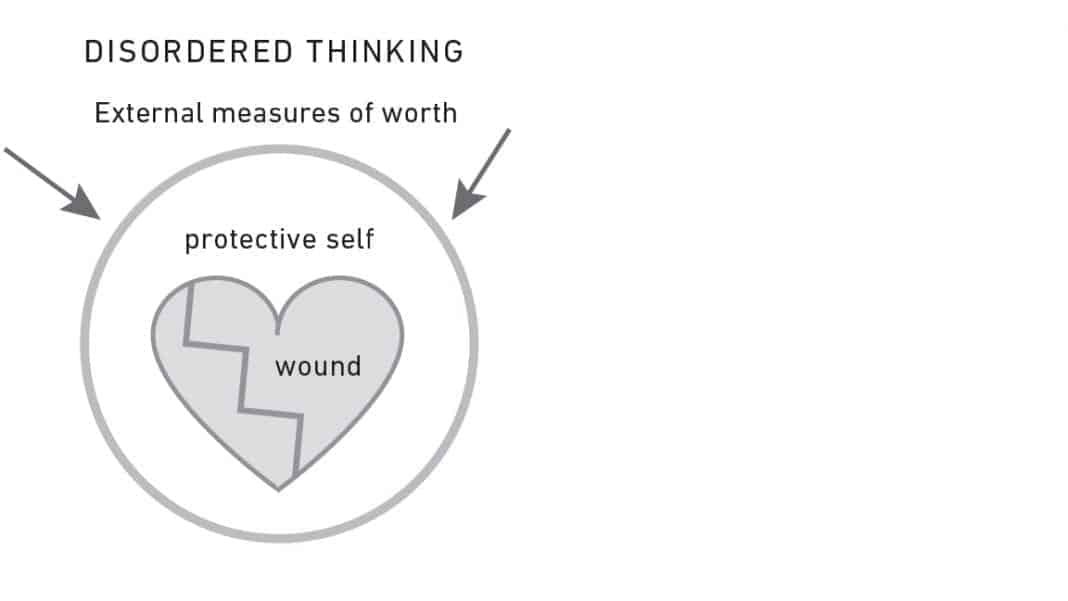 • Identify the protective self: When our true self experiences a core wound, a protective self develops, which sees itself as an observer of the world rather than an authentic participant.
A makeshift solution that can manifest itself in various ways, the protective self keeps us away from the true source of our pain. Awareness of the protective self and how it manifests is the first step toward healing.

• Deconstruct the protective self: During the deconstruction phase, we learn the protective self's triggers and the ways it manifests itself. We are encouraged to lean in even when it becomes uncomfortable. Those feelings are part of the story, a trail leading us to our core wound.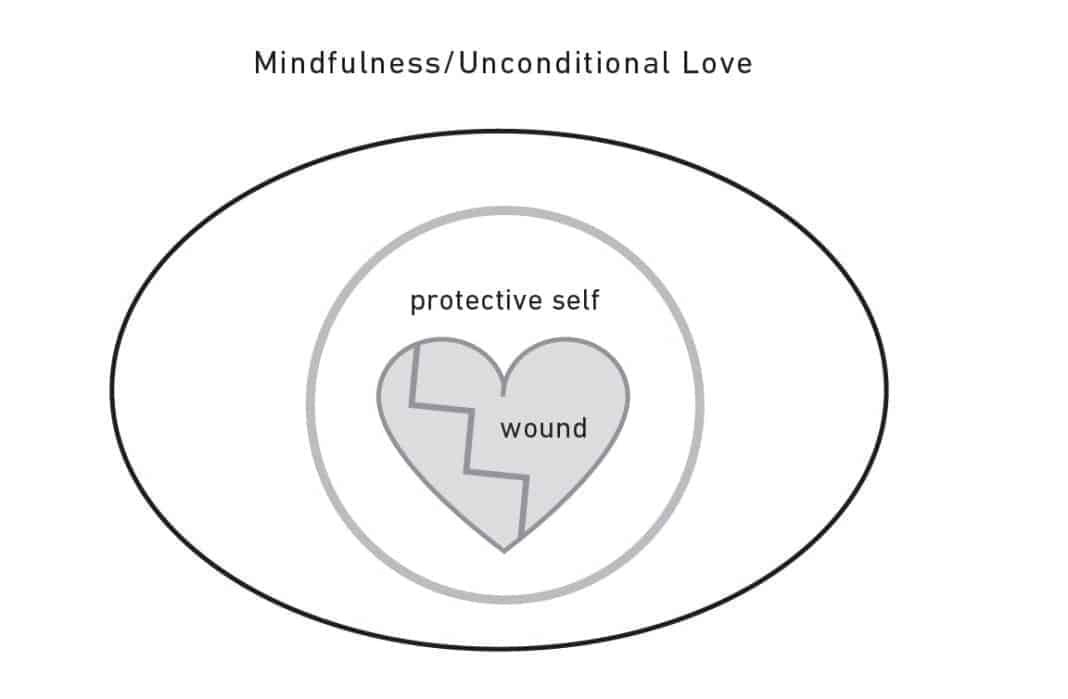 Resolve the core wound: The core wound is the turning point. At this stage, we work to identify and explore different kinds of suffering from the ultimate goal in mind—discovering the source of the core wound, deciphering its message, and eventually untethering ourselves from its binds.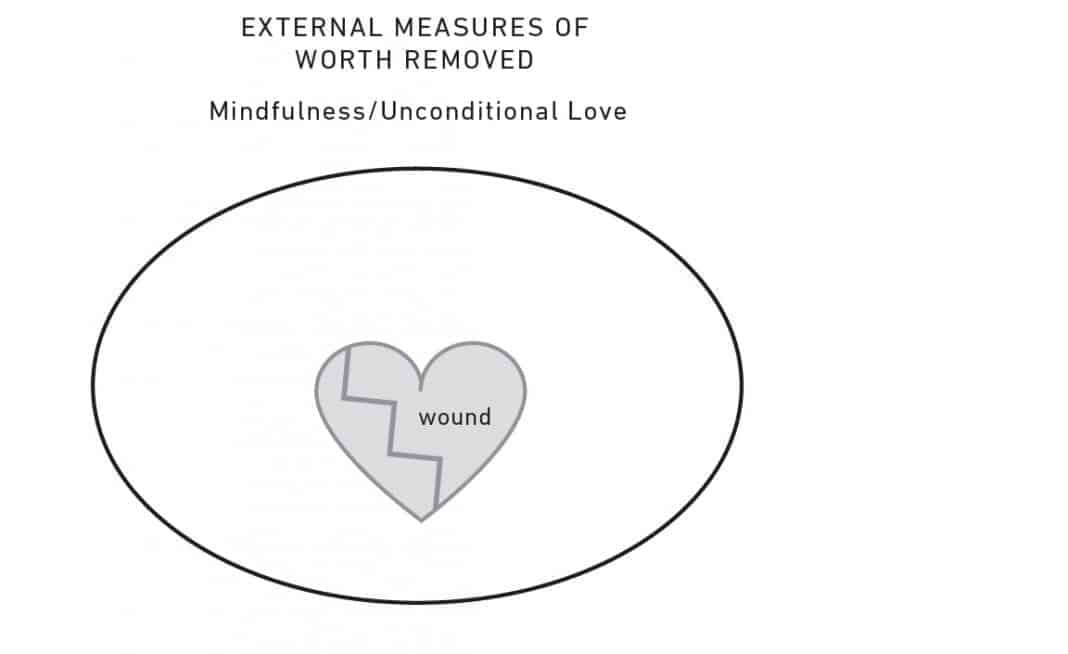 Get closer to living your best life.
Heady stuff, but readers are in the hands of a gentle and experienced guide. In the spirit of Brené Brown's The Gifts of Imperfection and John Bradshaw's Healing the Shame that Binds You, WHOLE AGAIN offers hope and tools for healing to anyone trapped in the aftermath of a toxic relationship. In this trek towards wholeness, Jackson reminds survivors that their pain is real; they are not alone; and that with each day that passes, they are one day closer to living their best life.
Jason MacKenzie
JACKSON MACKENZIE co-founded PsychopathFree.com, an online
support community that reaches millions of abuse survivors each month. Driven by personal experience, his mission is to spread awareness and give survivors a safe place to validate their experiences. So that every empathetic person can find happiness and love after abuse.
Images copyright: Images from WHOLE AGAIN by Jackson MacKenzie, published by TarcherPerigee, an imprint of Penguin Publishing Group, a division of Penguin Random House, LLC. Copyright (c) 2019 by Jackson MacKenzie.