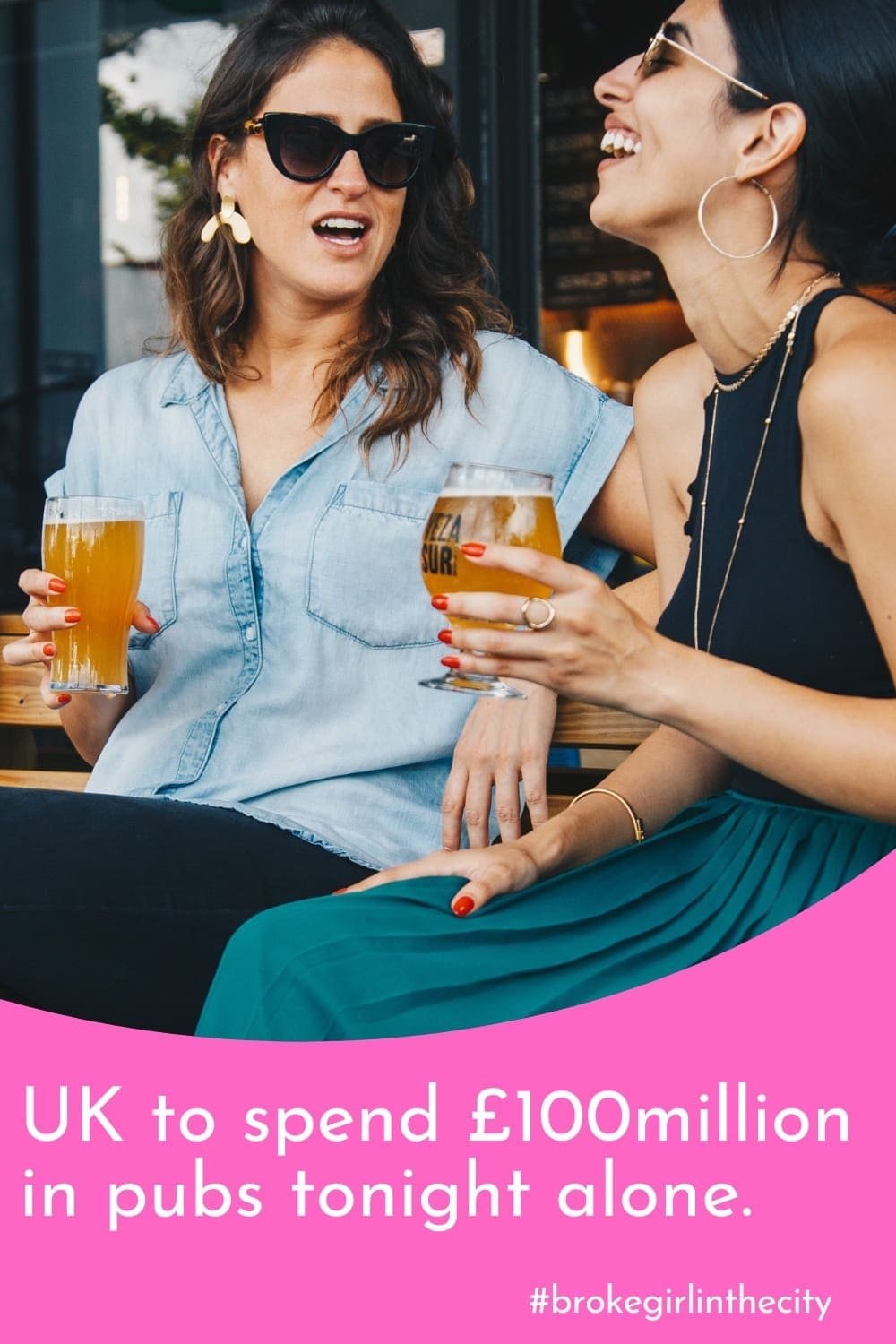 UK set to spend £600m on the first day of store re-openings & 100million in pubs tonight alone
Shoppers set to spend £600m on Monday 12th April as non-essential stores re-open
7 million shoppers descend on stores on the first day of opening
UK to spend £4.54bn during the first week of store re-openings – a result of 50.3 million shoppers
Another whopping £100million will be spent in pubs tonight across the UK
A new VoucherCodes.co.uk report, carried out by the Centre for Retail Research (CRR), predicts that 7 million shoppers will hit stores on the first day of trading.
Eager shoppers are set to spend £600m in-store on Monday 12th April as non-essential retail stores open for the first time since January.
The report predicts a steady increase in shopper numbers and sales as the week progresses. Hitting a peak on Saturday 17th April when spending is forecast to break the billion-pound mark (£1.013bn), a result of 10.8 million people hitting the high street.
After a turbulent start to the year, non-essential stores are set to cash in during this first week of reopening. With consumers forecast to spend £4.54bn across the week, thanks to 50.3m people visiting stores.
Predicted shopper numbers and retail spend in non-essential stores w/c 12th April
| | | |
| --- | --- | --- |
| Day | Shopper numbers | Retail sales |
| Monday 12th April | 7m | £600m |
| Tuesday 13th April | 8m | £750m |
| Wednesday 14th April | 8m | £650m |
| Thursday 15th April | 7m | £600m |
| Friday 16th April | 9.5m | £925m |
| Saturday 17th April | 10.8m | £1.013bn |
| Totals | 50.3m | £4.54bn |
Anita Naik, the Lifestyle Editor at VoucherCodes.co.uk, comments: "After a long and difficult start to the year for the retail industry and consumers alike, it comes as no surprise that so many people are in a rush to get back to the high street and enjoy a sense of normality for the first time this year.
"With many people excited at the prospect of being able to physically look at and try the things they want to buy, as well as take advantage of longer opening times in non-essential stores, the report forecasts a much-needed boost for the high street.
"Whether you're one of the millions who can't wait to hit stores, or prefer to shop online, ensure you always get the best deal by checking VoucherCodes.co.uk for discounts before you shop."
People in England will be drinking in pub gardens tonight
Director of the Centre for Retail Research, Professor Joshua Bamfield, comments 'It's a good first week for shops and pubs. 'The number of shoppers is increasing as people hear that more and more other people are going shopping. 'And pubs with outdoor space are benefiting from being open for the first time in months and getting extra custom from shoppers who are out and about. People in England are expected to spend £100million in pubs tonight alone."

Many of us want to socialise and get out after a year of lockdown. Enjoy this week, but ring-fence any savings you have so you don't fritter this away over the next few weeks/months.