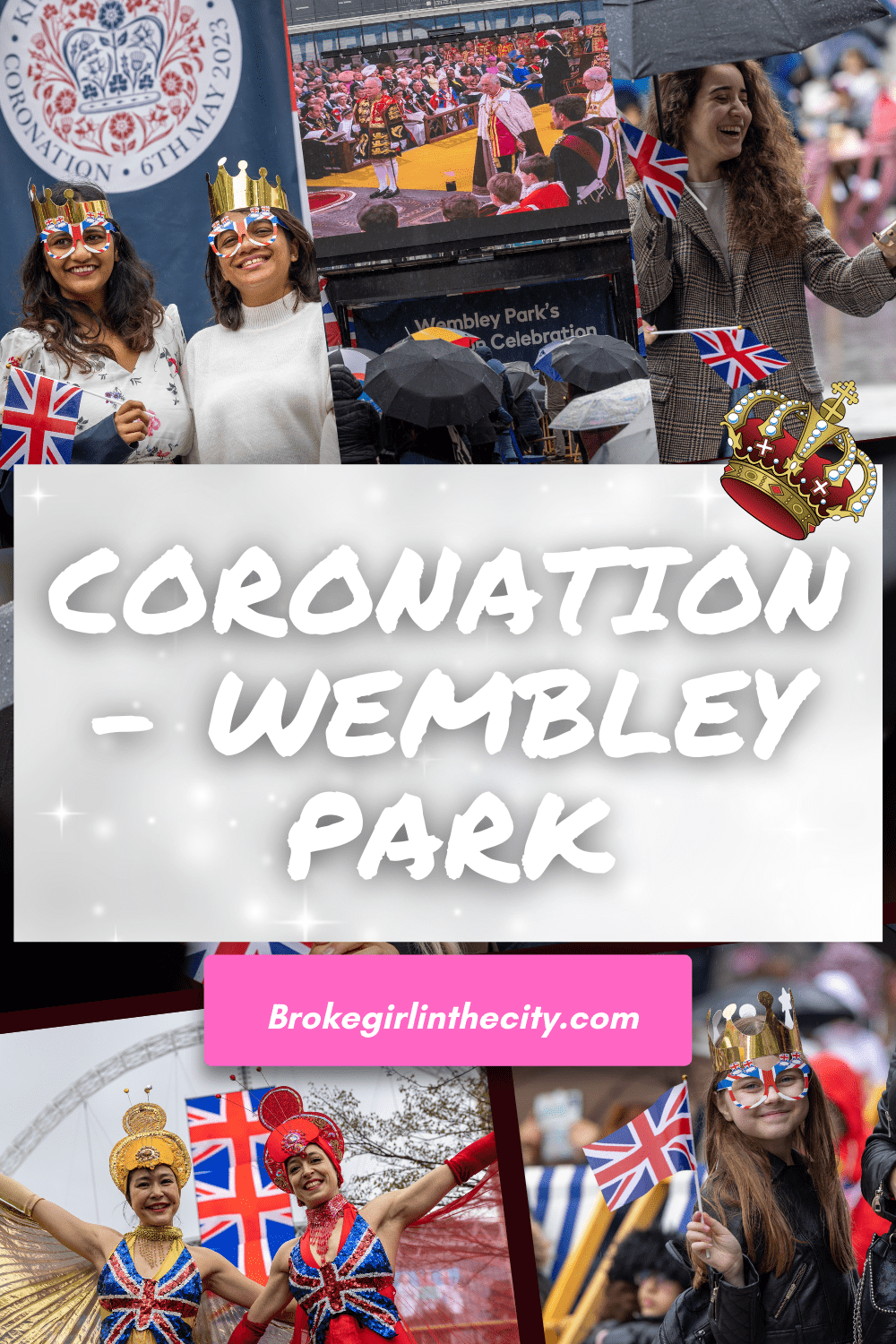 Wembley Park provides the iconic backdrop as hundreds braved the rain to watch the coronation of King Charles III.
The rain didn't dampen the British spirit as hundreds attend Wembley Park's Coronation CelebrationMagicians, balloonists, stilt walkers and more entertained crowds on coronation dayHugely diverse gathering of visitors from Brent & all over the UK celebrated the coronation of King Charles IIIRoyally themed 'King's Way' served as a focal point for coronation celebrations.
Wembley Park – London's most exciting new neighbourhood – celebrated the coronation of His Majesty King Charles III in style today, with residents and visitors from the borough of Brent and beyond coming together to welcome in the new monarch.
Wembley Park provides an iconic backdrop as hundreds braved the rain to watch the coronation of King Charles III Image credit: Chris Winter / Wembley Park.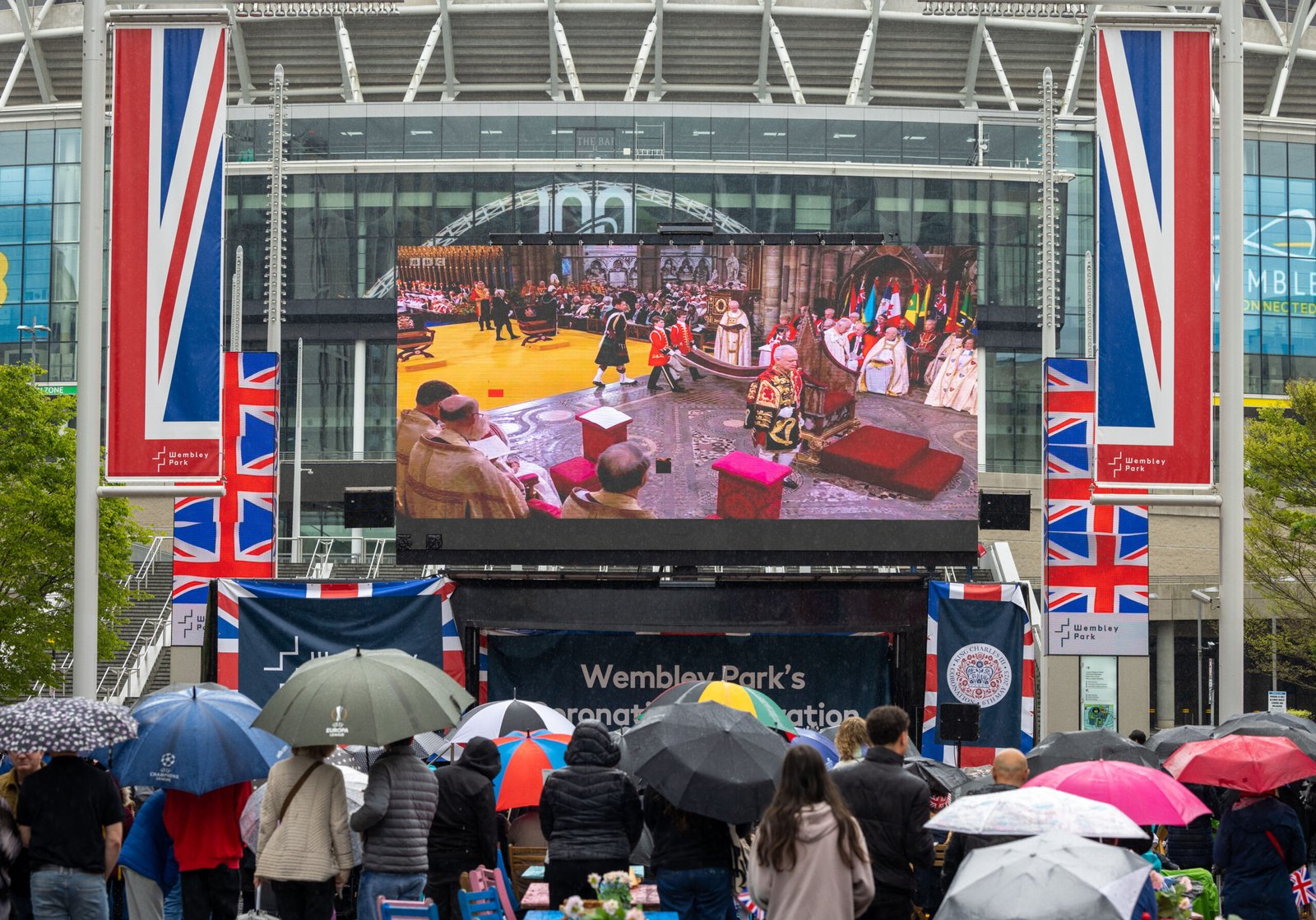 Huge Union Jack ceremonial banners lined Olympic Way – which has been temporarily renamed to its former name of 'King's Way' for the month of May. A giant screen showed the coronation processions and ceremony in front of Wembley Stadium.
Despite the persistent rain, a multicultural audience gathered early on Saturday, 6th May, as the free-to-attend street party unfolded. Many settled into deckchairs positioned in full view of the giant screen. Others explored the special family zone set up in the community-focused Samovar Space on 'King's Way'.
Children and adults alike were delighted by royally themed stilt walkers, balloon artists, magician Dan Alexander, face painters and other entertainers. Giant Jenga and other plus-size board games were also popular with families enjoying the neighbourhood-wide Coronation Celebration.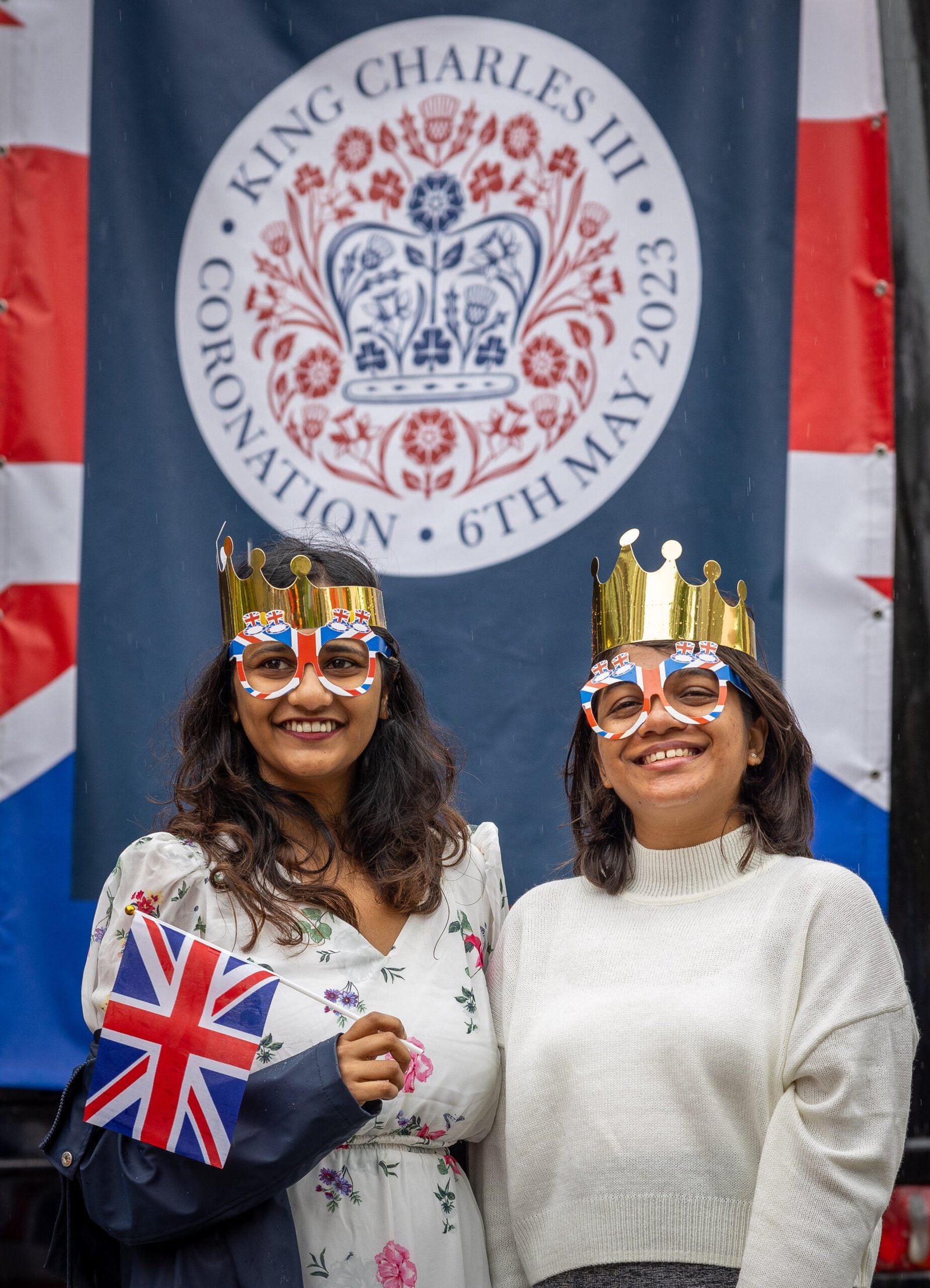 The Photo Booth featuring a life-size cut-out of King Charles III proved particularly popular with those wanting an extra-special picture to remember the day.
Attendees at the Coronation Celebration enjoyed a range of culinary delights, thanks to a pop-up food market from Shoreditch-based Urban Food Fest. Mr Bombay, Pizza Post, Bolland and Crust, Colombo Street, and Lil Watan served up everything from fragrant curries to vegan burgers. Galeta Bakery and Dolly Sticks were available to keep those with a sweet tooth. Happy, along with local institution Bread Ahead, which kept visitors well stocked with its famous doughnuts.
Revellers were also able to experience, for the first time at Wembley Park, the Mercedes AMG F1 Simulation Experience. As seen at the most prestigious events, including the Barcelona Motorshow, Goodwood Festival of Speed, Paris and Amsterdam Motorshows, this four-minute experience, virtually featuring seven-time world champion Lewis Hamilton, took guests on two high-speed test laps of the Bahrain circuit.
"We're delighted that so many chose to spend this memorable day in the neighbourhood and experience the host of free entertainment. The Wembley Park Coronation Celebration was such a wonderful way to bring the community together and officially welcome our new monarch."James Greenhough, Head of Events, Wembley Park