Zoe Ball on Saturday and Sunday
Zoe Ball on Saturday and Zoe Ball on Sunday (ZBoS), from Cactus TV, will see the star present an entertainment packed, hour long talk show every Saturday and Sunday morning on ITV. Guess who will be appearing too? Our very own Stephen Bailey! Starts today 14th April, 8:30am – it's a date without having to even get out of bed.
"I am super excited to return to weekend morning television (a few years on) with a glorious mix of all the things I love – live music from your favourite music stars, great chat with stars of television and big screen and new exciting authors….. think of our show as your televisual weekend supplement. Your one-stop shop for all you need in the world of entertainment and leisure."
ITV Heads of Daytime, Jane Beacon and Clare Ely said: "We are huge fans of Zoe and are thrilled to welcome her to ITV" – so are we Zoe!
Executive Producer of ZBoS and CEO of Cactus, Amanda Ross, said: "I couldn't be happier working with the amazing Zoe Ball on this exciting new show for ITV. She's the perfect host to ease everyone into their weekends."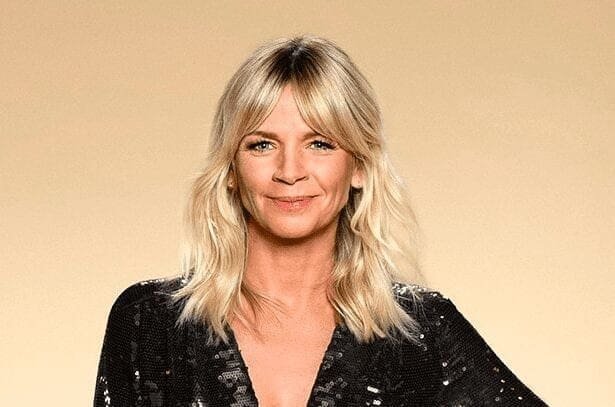 What's on
The (46 x '60) studio based series will feature live music in every show from established and breakthrough artists, plus star guests and topical chat. Zoe and her celebrity guests will relax viewers into the weekend with content ranging from unmissable films and TV shows to the best in books, leisure and comedy.
The show kicks off today with guests Michael Sheen, Chris Ramsey, London Hughes and Radio 1 DJ Greg James. Together with US band Walk the Moon.
On Sunday, Zoe is joined by Mollie King from girl group The Saturdays and Hollywood stars Luke Evans and Dakota Fanning. Music will be provided by singer-songwriter Lissie.
Zoe Ball
I have always been a massive fan of Zoe Ball. Super cool, funny and absolutely lovely. I couldn't think of anyone I would rather spend my weekends now with. Zoe was the first-ever female host of The Radio 1 Breakfast Show in 1998. Co-hosted Live & Kicking, with Jamie Theakston from 1996 until 1999. Appeared in series three of Strictly Come Dancing in 2005, finishing in third place and and took over the spin-off show – It Takes Two – in 2011.
Stephen Bailey
I totes love Stephen as you will know and you will even more so on this show. Stephen's naughty and nice comedy is just brilliant and he is the perfect BFF to give advice. We can't wait for the weekend even more!
"I've been offering people advice that they didn't ask for, for years. So it's nice to now get to do it as a job"
ZBoS is an Cactus TV Production for ITV. It was commissioned by ITV Heads of Daytime, Jane Beacon and Clare Ely. The Executive Producer for Cactus is Amanda Ross.

Click here to buy tickets to see Stephen Bailey on tour in London – he's amazing!